J'ai voulu tester les water decals de Viva La Nails reçus la semaine dernière ! J'ai craqué sur les petites fleurs bleues et blanches !
I wanted to try Viva La Nails water decals I received last week ! I have chosen white and blue flowers !
Très sympa à appliquer, motifs très fins, le résultat est vraiment sympa ! Le seul souci c'est que je les ai appliqué sur un vernis blanc, du coup comme les fleurs sont claires elles aussi et bien ça ne ressort pas très bien, j'ai donc ajouté des strass !
Really easy to apply, fine patterns, result is very nice ! The only problem is that I applied them on white nail polish, and as flowers are very soft shade, they does not bring out very well, so I added strass !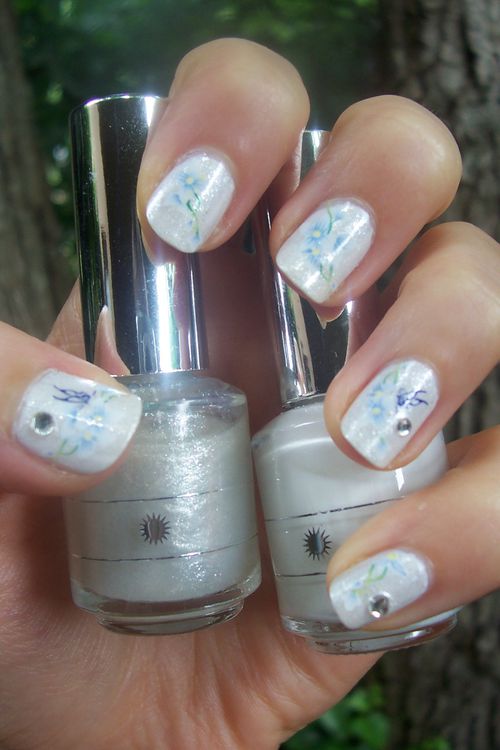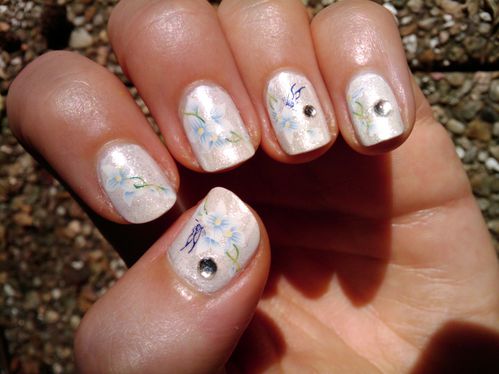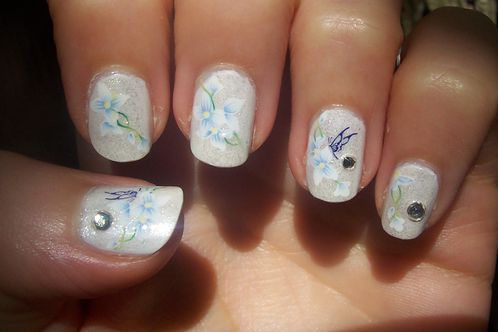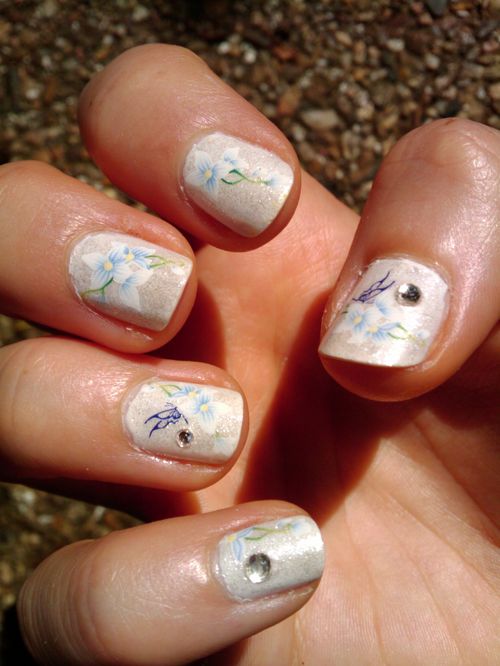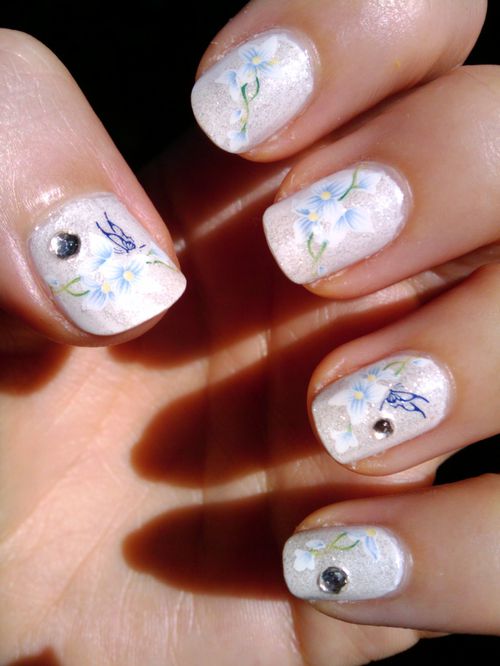 Essie Protein Basecoat / White franken polishes / Viva La Nails Decals and strass / Diamont Nubar Top Coat