Voici un vernis que j'affectionne beaucoup, un joli bleu pastel avec des reflets magnifiques, Cinderella (même le nom est génial). Ce n'est pas la première fois que je le swatche mais je n'ai pas réussi à prendre ses sublimes reflets en photos avec mon vieil appareil photo. Alors j'ai refait des photos, il est trop beau, la couleur est magnifique et ses reflets lui donne un aspect frosty très original.
Here is a polish that I love very much, a pretty pastel blue with magnificent glints, Cinderella (even the name is awesome). This is not the first time I swatch it but I have not been able to take his sublime reflections in pictures with my old camera. So I redid the pictures, it is so beautiful, the color is gorgeous and its reflections gives it a very frosty original effect.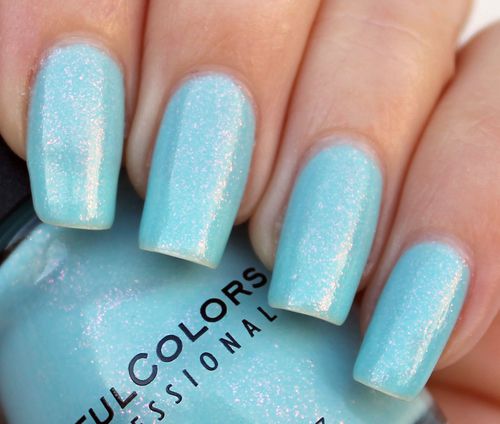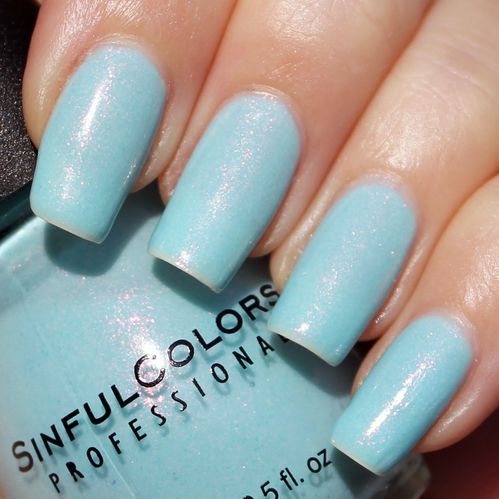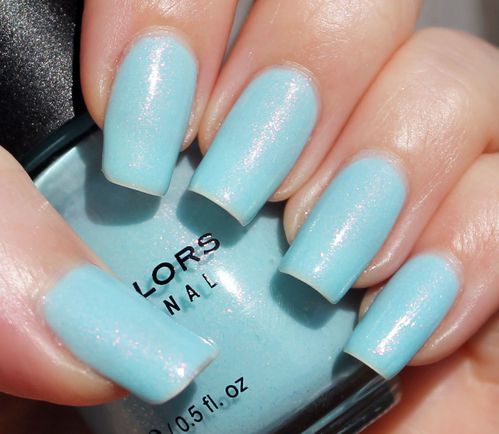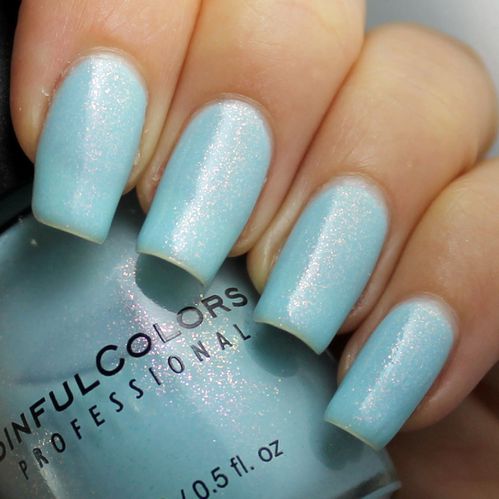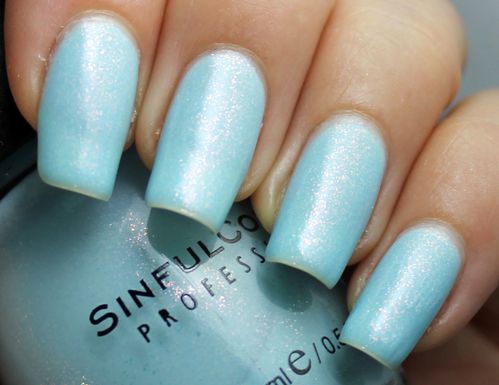 Alors ça faisait des mois que j'hésitais à le frankeniser pour le rendre holographique, mais je l'aime tellement tel quel... du coup je me suis décidée à juste ajouter mon top coat spectraflair holographique. Le résultat est un peu trop holo à mon goût, mais je ne suis toujours pas décidée à le frankeniser, je pense à en acheter un autre pour le frankeniser, comme les Sinful Colors ne coûtent quasiment rien... Vous en pensez quoi ?
So it's been months that I hesitated to frankenise it to make holographic, but I love it so much as it is... suddenly I decided to just add my spectraflair holographic top coat. The result is a little too holo for my taste, but I'm still not decided to modify it, I am thinking to buy another one to frankenise it, like Sinful Colors do not cost hardly anything... What do you think?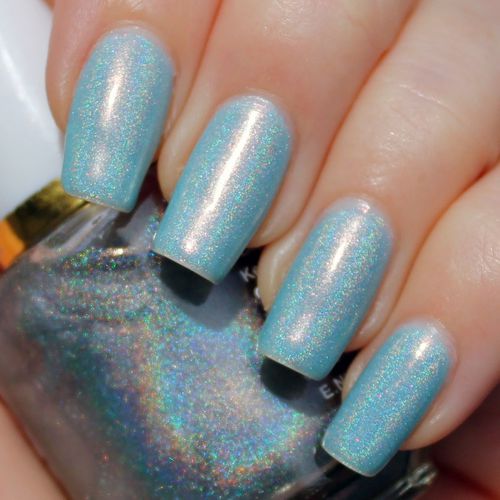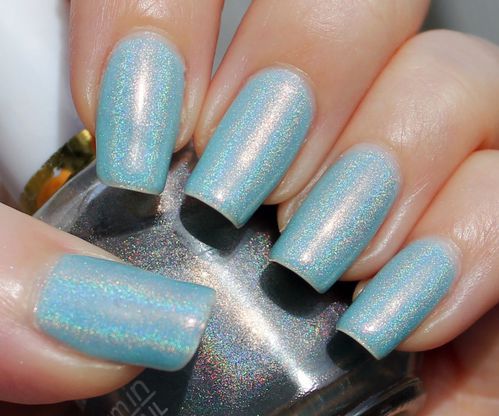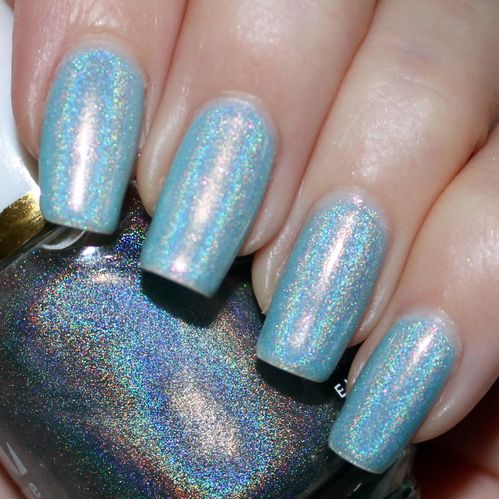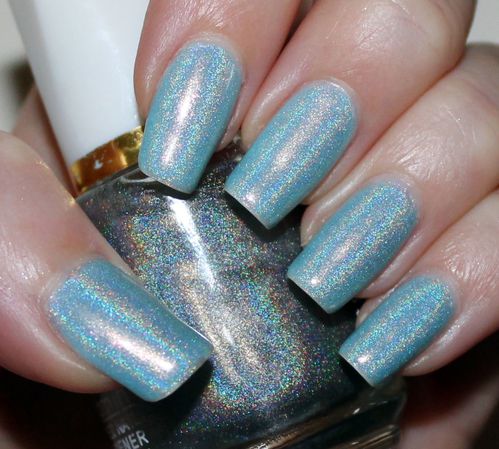 Revlon Post Trauma Nail Treatment / Revlon Quick dry base coat / Sinful Colors Cinderella / Franken Holographique Top Coat