Comme j'ai reçu recemment de nouveaux vernis Pretty & Polished, je me suis penchée sur ceux que je possédais déjà, et celui-ci est vraiment magnifique. J'avais craqué sur les swatchs et je l'ai acheté, et puis je l'ai oublié. Quel dommage ! C'est sur que dans cette petite bouteille on ne voit pas toute la splendeur de ce vernis (si vous regardez bien la macro à la fin de cet article vous verrez la différence). Je l'ai posé et j'ai vu apparaitre de magnifique grosse paillettes hexagnales roses, violettes, blanches... wahou on ne les voit pas dans le flacon (ni même sur la bague que j'avais faite) elle sont cachées LOL et c'est justement ce qui donne toute l'originalité à ce vernis, une explosion de paillettes toutes différentes sur une base couleur lilas (il est toujours dispo dans la boutique de Marie n'hésitez pas, foncez).
As I recently received new Pretty & Polished varnish, I looked at those I already had, and this one is really beautiful. I had a crush on the swatchs and I bought it, and then I forgot. What a pity! It is true that in this little bottle you can not see all of its splendor (if you look at the macro at the end of this article you will see the difference). I put it and I saw great big hexagonals pink, purple and white flakes appear... wow is not seen in the bottle (or even the ring I made) LOL it is hidden and it is precisely which gives all the originality to this varnish, an explosion of glitter all different in a lilac base (it is still available in Marie's shop do not hesitate, go for it).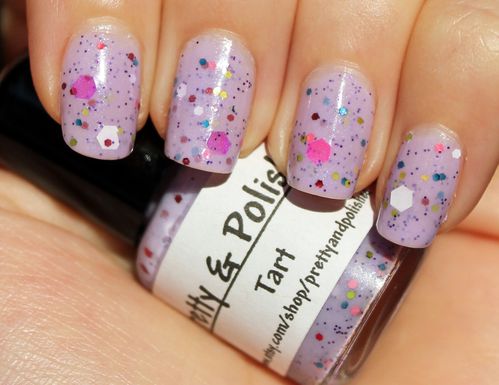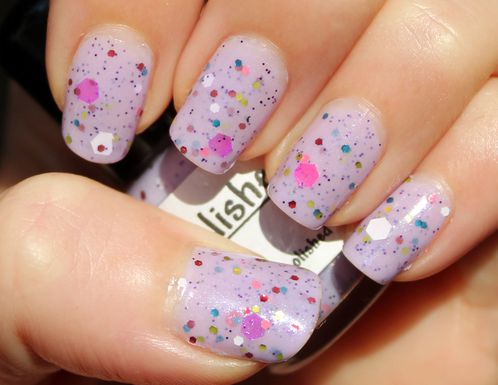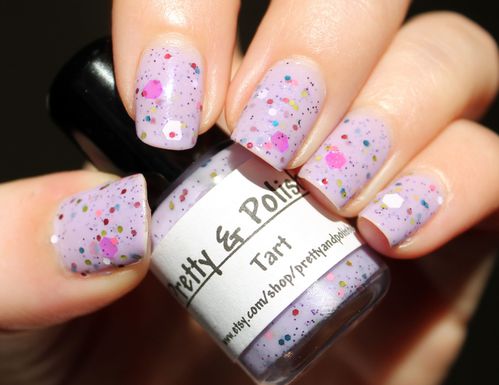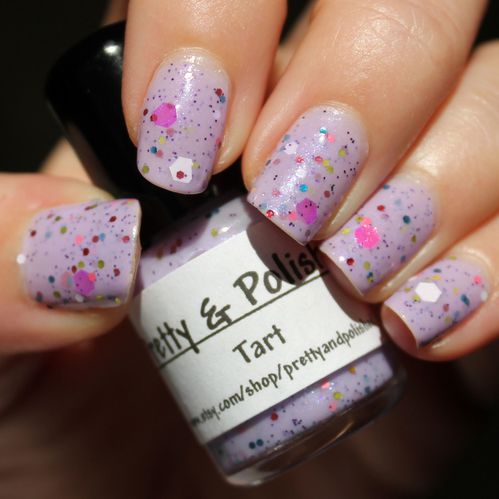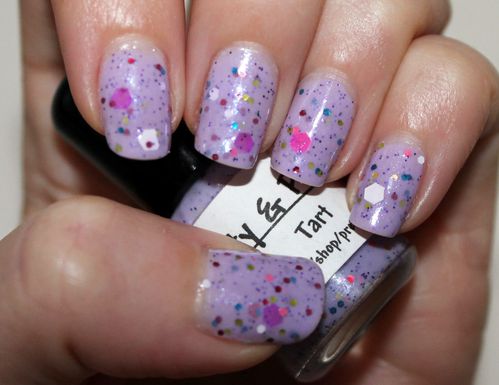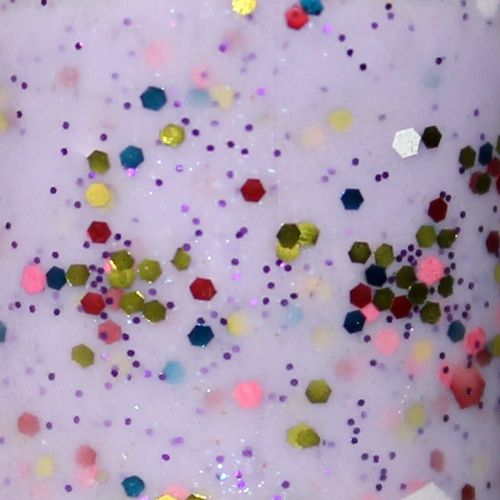 Peel-Off Base / Revlon Quick dry base coat / Pretty & Polished Tart / HK Girl Top Coat
Ou acheter / Where to buy: Online on Marie (Pretty & Polished) Etsy Shop or on Llarowe. You can also follow Marie's blog.