Je sais que je suis en retard, en retard d'une semaine très exactement mais je n'ai pas reçu ce vernis à temps pour être à l'heure. Et oui il y a une semaine je me réveillais avec les news : Barack Obama de nouveau président... Alors j'ai suivi ça de loin, la politique est moi ça fait deux, déjà en France j'avais du mal à suivre mais alors ici c'est pas mieux. Mais bon au moins ça me fait une excuse pour vous montrer ce joli vernis (poser sur deux couches de MUA shade 1, un vernis bleu nuit) Election Day (il manque d'ailleurs l'étiquette je viens de m'en rendre compte). Des paillettes, encore et toujours, des petites, des grosses, des rondes, des carrées, des rouges, des bleues, des étoile... un vernis 100% USA, réutilisable pour Independance Day, Memorial Day... I Love USA !
I know I'm late, one week late exactly, but I did not received this polish in time to show it to you on time. And yes a week ago I woke up with the news: Barack Obama president again... So I followed it from afar, I am not really into politic, already in France I had trouble keeping up but then it is no better here. But hey at least it gives me an excuse to show you this beautiful varnish (put over two coats of MUA shade 1, a midnight blue lacquer) Election Day (and I just realized the label is missing). Glitter, again, small, large, rounds, squares, red, blue, star... 100% USA varnish, reusable for Independence Day, Memorial Day... I love USA!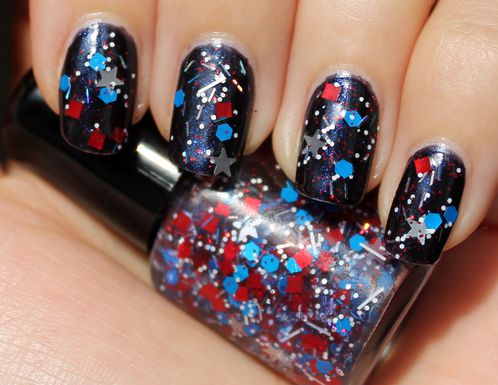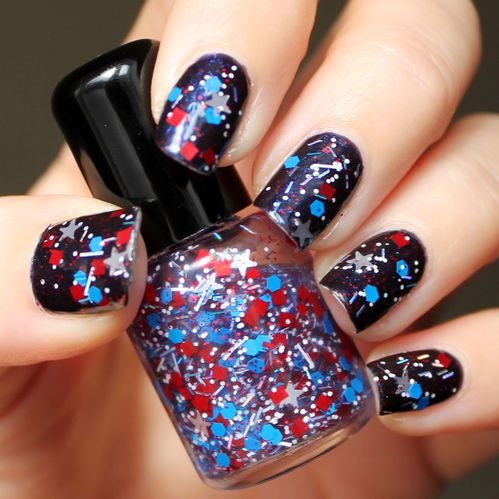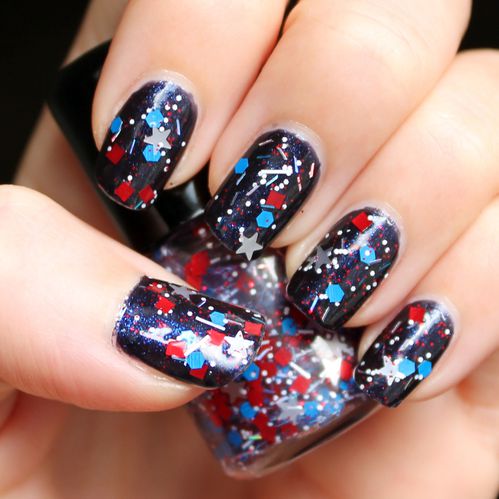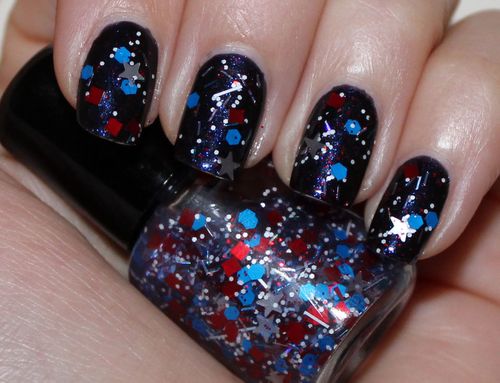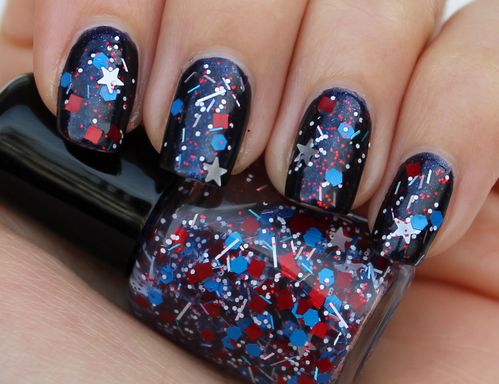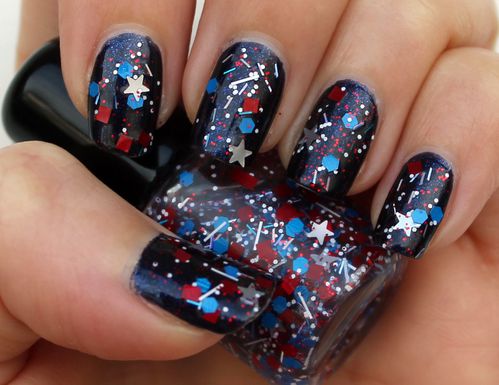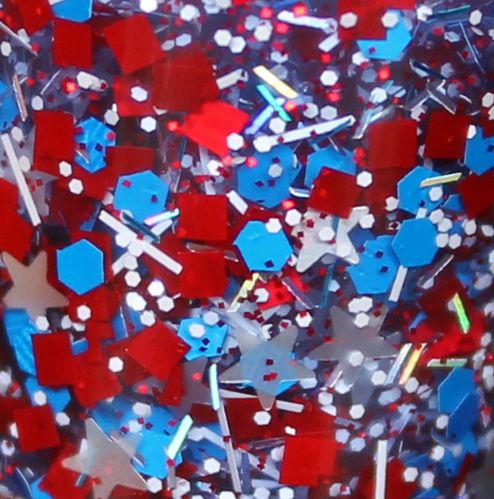 Peel-Off Base / Revlon Quick dry base coat / MUA Shade 1 / Pretty & Polished Election Day / HK Girl Top Coat
Ou acheter / Where to buy: Online on Marie (Pretty & Polished) Etsy Shop or on Llarowe. You can also follow Marie's blog.