Cette année j'ai été sélectionnée pour le Blog Fest de Picture Polish. J'était toute excitée par ce que je faisais déjà partie du Blog Fest en 2011, mais pas en 2012. Donc cette année le principe a un peu changé, il fallait faire un Nail Art avec tutoriel avec les 3 vernis envoyé par Picture Polish. J'ai reçu Wisteria, Blogger et Flirt. J'avais des tonnes d'idées, je les ai toute essayées mais finalement celle qui me plaisait le plus était celle-ci.
This year I was selected for the Picture Polish Blog Fest. I was excited because I was already part of Blog Fest in 2011 but not in 2012. So this year the principle slightly changed, I had to do with a nail art and tutorial with the 3 shades sent by Picture Polish. I received Wisteria, Blogger and Flirt. I had tons of ideas, I've tried them all but the one that I finally loved the most was this one.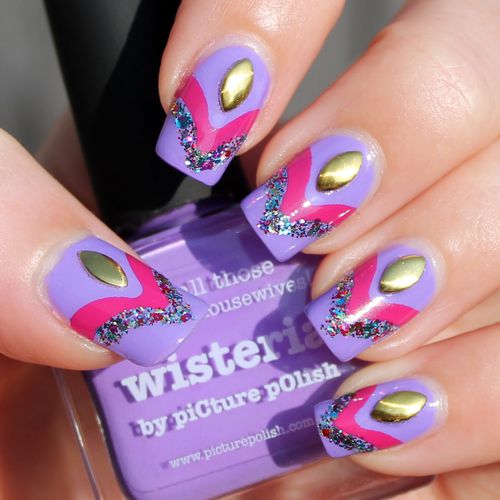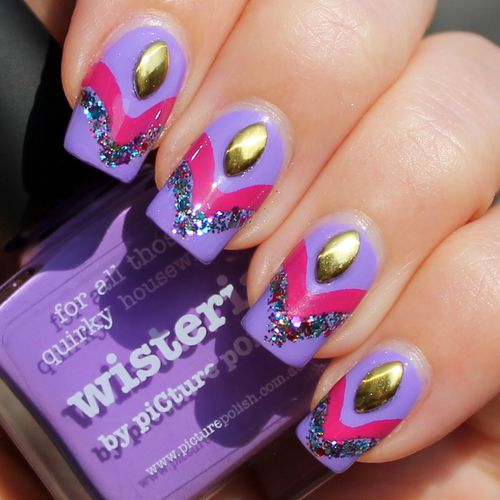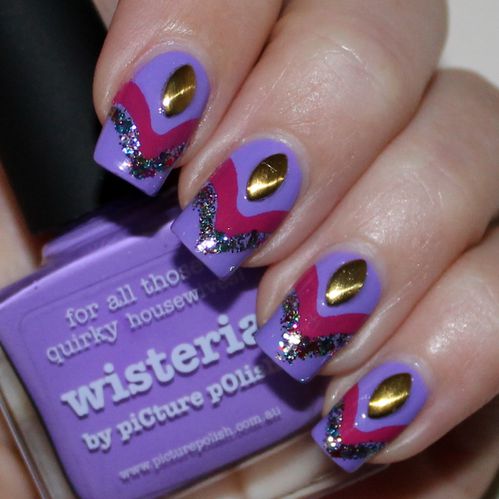 Alors vous vous demandez surement pourquoi tous ces Nail Arts. Et bien Picture Polish organise in concours avec nos créations et il y aura 3 gagnantes,
1 x Award - choisi par les amis et fans de Picture Polish (pour voter c'est ici et là)
1 x Award - choisi par nous, les participantes du Blog Fest 2013
1 x Award - choisi par Jules & Megs de Picture Polish
Chaque gagnante se verra offrira la possibilité de créer son propre vernis en collaboration avec Picture Polish. Bref que du bonheur (voooootez pour mooooiiii LOL). Vous pouvez retrouver Picture Polish sur leur site internet, chez pas mal de stockistes partout dans le monde, et vous pouvez aussi les suivre sur sur faceboook, pinterest, twitter et instagram.
All nail art creations go into the running to be chosen to create a collaboration shade with piCture pOlish launched in 2014. There is 3 (only) awards that will be voted and chosen as follows via our special Pinterest Blog Fest 2013 board:
1 x Award - as voted by PP friends and fans (to vote it is here and there)
1 x Award - as voted by all (you) participants of Blog Fest 2013
1 x Award - as voted by Jules & Megs of piCture pOlish
Each winner will be provided the opportunity to create their own nail polish in collaboration with Picture Polish. So much happiness (vooooote for meeeeee LOL). You can find Picture Polish on their website, they also have a lot of retailers all over the world, and you can also follow them on on faceboook, pinterest, twitter and instagram.