Comme vous avez pu le voir dans mon post précédent, j'avais les ongles très longs, et je comptais les garder comme ça quelques temps pour tester des décos sur ongles longs... mais une soirée bowling plus tard, les ongles de ma main droite ont quasiment tous cassés, donc j'ai tout coupé. Ca m'a permis de poser un vernis qui va très bien aux ongles courts, Party On My Yacht de Pretty and Polished. J'ai gagné ce vernis à un giveaway, et je suis trop contente parce qu'il est trop beau et original. Un blanc juste opaque comme il faut en deux couches, mais pas trop pour ne pas gacher l'effet jelly sandwitch avec les paillettes violettes, vertes, dorées... un savant mélange et une texture parfaite !
As you could see in my previous post, I had very long nails, and I was hoping to keep them like that to test some nail arts... but an evening bowling later, nails of my right hand were almost all broken, so I cut everything. It allowed me to put a varnish that goes very well with short nails, Party On My Yacht of Pretty and Polished. I won this polish in a giveaway, and I'm so happy because it is so beautiful and original. A white opaque just as it should in two layers, but not too much not to spoil the jelly sandwitch effect with purple, green, gold glitters... a very smart mix and a perfect texture!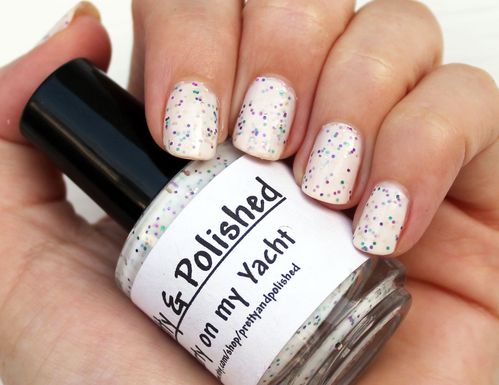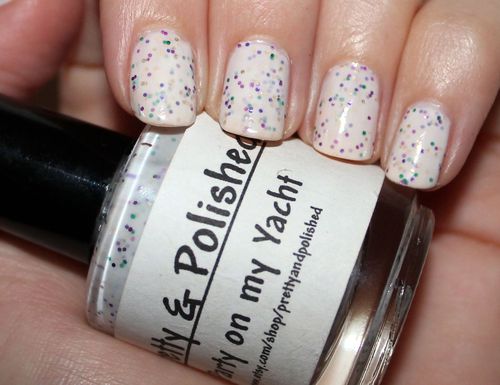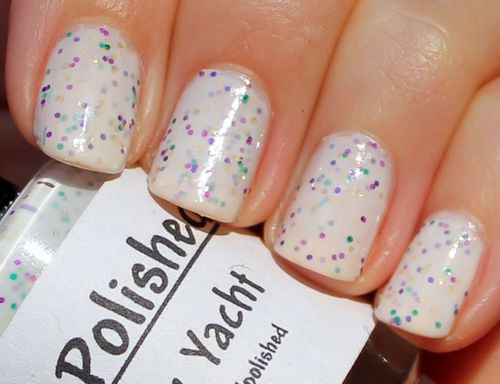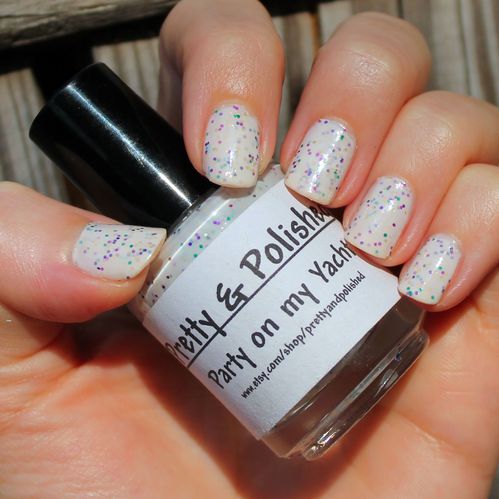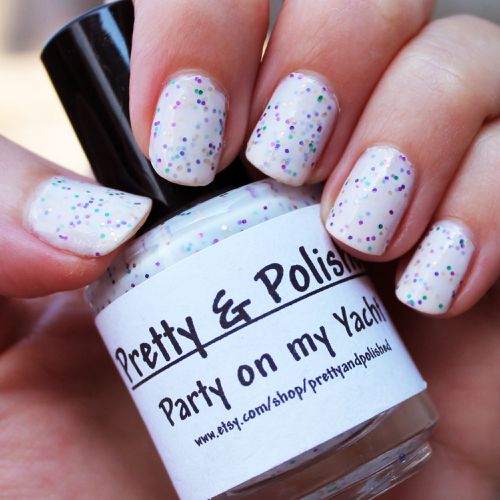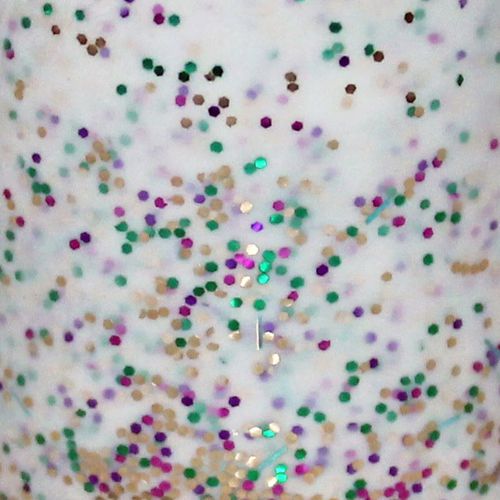 Revlon Post Trauma Nail Treatment / Revlon Quick dry base coat / Pretty & Polished Party On My Yacht / Sèche vite Top Coat
Ou acheter / Where to buy: Online on Marie (Pretty & Polished) Etsy Shop or on Llarowe. You can also follow Marie's blog.