Hop hop hop encore un vernis fluo, Orange you Hot? Il est entre le orange et le jaune, un savant mélange parce que c'est une couleur originale. La texture est parfaite comme tous les vernis de la collection Summer Neon de China Glaze, mais c'est peur être le moins opaque de la collection, il m'a fallut ici 3 couches alors que pour les autres 2 suffisaient. Un fini légèrement mat et des reflets irisé, j'adore vraiment cette collection et bien que je sois dans un "No Buy" pour ce mois ci, je compte acheter les vernis qu'ils me manquent pour finir ma collection (les deux roses fluos).
Hop hop hop another neon polish, Orange You Hot? It is between orange and yellow, a very smart mix because it is an original color. The texture is perfect as all the varnishes from the Summer Neon collection of China Glaze, but it's the least opaque of the collection, it took me here for three layers while for the others two were sufficient. A slightly matte finish and iridescent reflections, I really love this collection and although I am in a "No Buy" for this month, I will buy the varnishes I dont have to finish my collection (the two neon pink).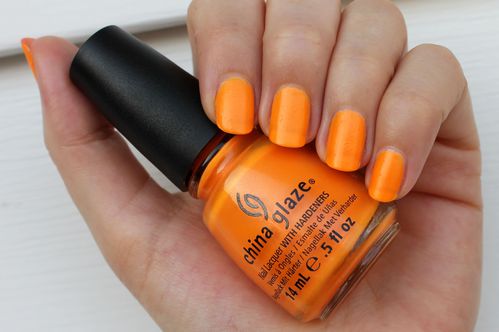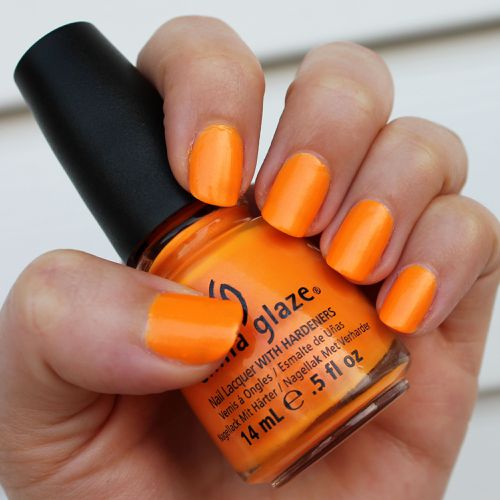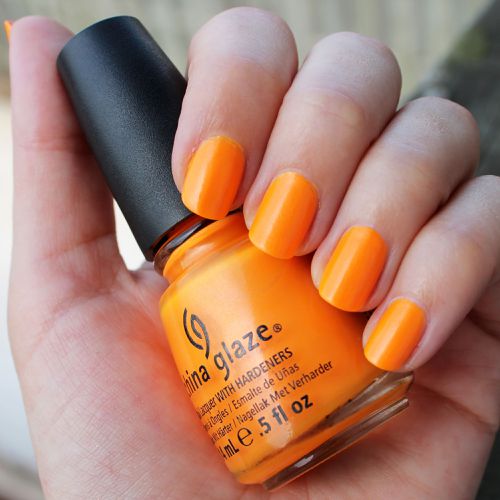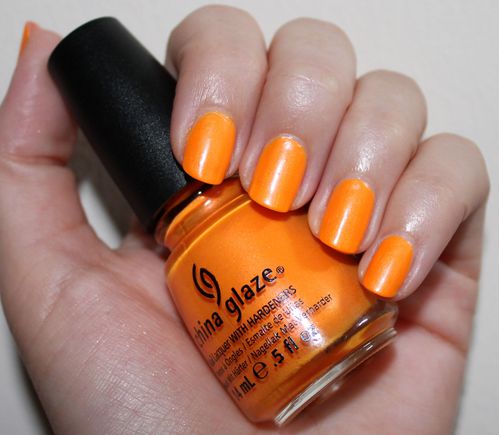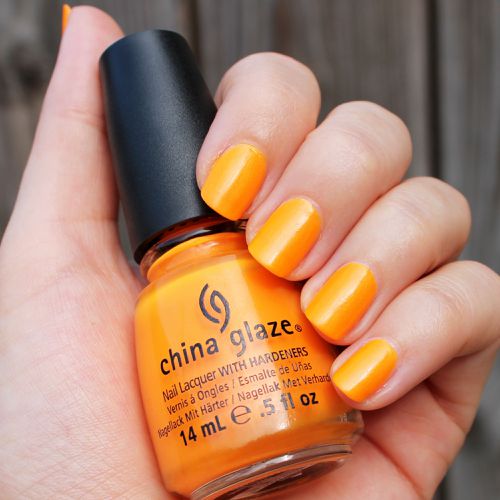 Revlon Post Trauma Nail Treatment / Revlon Quick dry base coat / China Glaze Orange You Hot?
Où acheter / Where to buy : See my shopping page