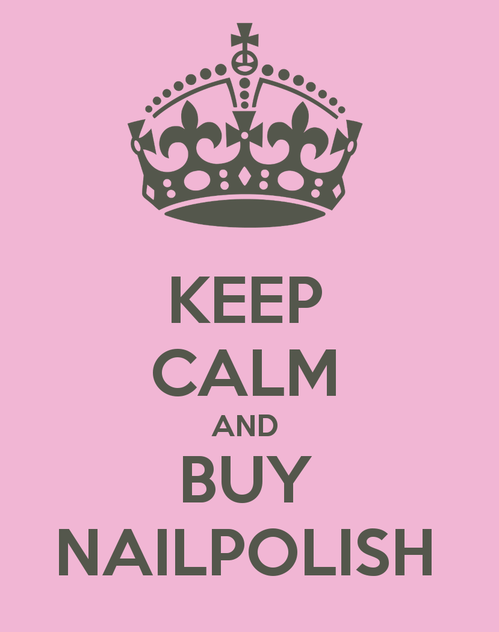 Encore une fois un gros mois côté shopping, on dit bien en Mai fait ce qu'il te plaît, et bien je me suis fait plaisir ! D'abord j'ai craqué sur la nouvelle collection Bridal 2013 de Essie, elle est sublime, les teintes sont parfaites et je suis également à deux doigts de craquer pour la collection d'été qui est tout aussi magique ! (achetés sur NailSuppliesUS)
Again a lot of shopping this month, someone said in May do what you like, well I enjoyed myself! First I cracked on the new 2013 Bridal Collection by Essie, it is gorgeous, the colors are perfect and I am also on the verge of breaking for the summer collection that is just as magical! (purchased from NailSuppliesUS)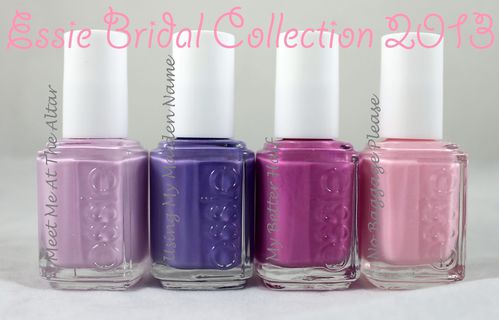 J'avais l'oeil depuis quelques temps sur la collection de printemps de CrowToes, enfin sur certaines couleurs uniquement, j'ai finalement craqué mais je suis un peu deçue à première vue l'opacité laisse à désirer, on verra bien ce que ça done une fois posé (achetés chez Llarowe).
I had the eye for some time on CrowToes spring collection, well only certain colors, I finally broke down but I'm a little disappointed at first sight opacity is weak, we'll see what it looks like once on nails (purchased from Llarowe).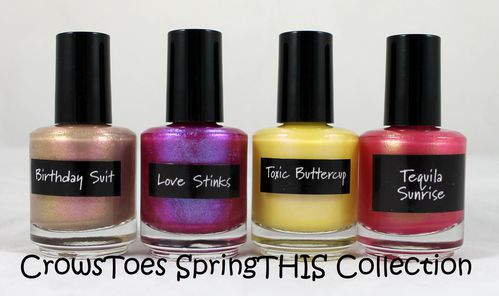 Le mois dernier j'avais acheté quelques vernis Pahlish sur Llarowe, ce mois-si j'ai commandé directement sur sa boutique etsy pour compléter ma petite collection. Je ne connaissais pas cette marque il y a peut mais j'aime beaucoup les couleurs.
Last month I bought some Pahlish on Llarowe, this month if I ordered directly on her etsy shop to complete my little collection. I did not know this brand few weeks ago but I love the colors.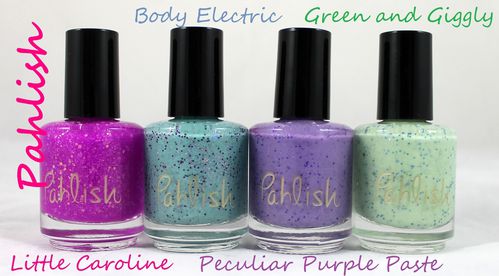 J'ai vu ces bouteilles en forme de glace sur le net, je les ai tout de suite voulues. C'est Etude House qui fait ça, une marque Coréenne. Pas facile de se les procurer à part sur ebay et amazon (j'ai acheté les miens sur amazon.com), et j'en ai profité pour prendre quelques vernis de la collection Dear My Party Nails également.
I've seen these bottles looking like ice cream on the net, I wanted them right away. It is Etude House that makes them, it is a Korean brand.It's Not easy to find them except on ebay and amazon (I bought mine on amazon.com), and I took the opportunity to take some varnish from the collection Dear My Party Nails.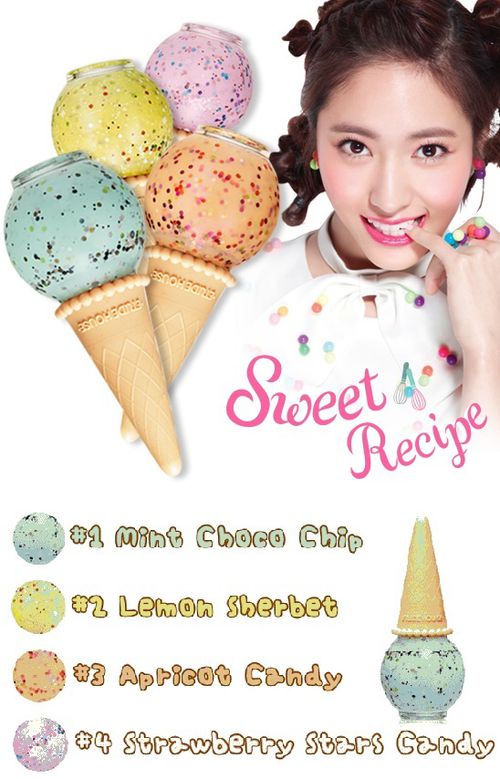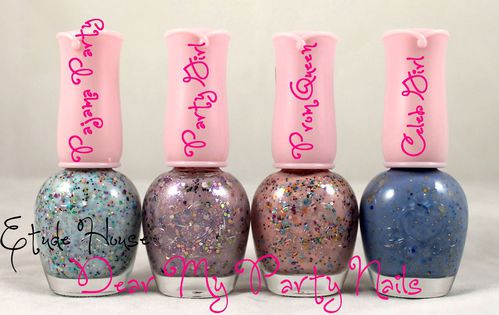 Hits les avaient annoncés, les nouveaux MariMoon holographiques, j'ai les normaux, je voulais les holos pour comparer avec les Enchanted, et puis les duochromes c'est un peu ma faiblesse (avec les neons, les shimmers...) (achetés sur Llarowe)
Hits announced them, the new holographic marimoon, I have the normal ones, I wanted to compare the holo ones with Enchanted, and duochromes are my weakness (with neons and shimmers...) (purchased from Llarowe)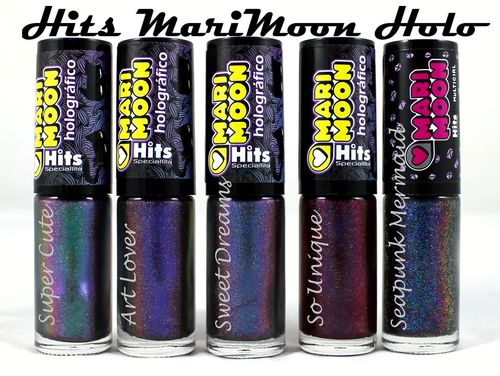 Il fallait bien que je fasse une dernière commande sur Fabulous Street pour compléter ma collection de flakies avant qu'ils soient définitivement discontinued, donc j'ai pris 46/46/48/59 (aussi 52/53 mais ils ne sont pas sur la photo désolée).
It was necessary that I make a last order on Fabulous Street to complete my collection of flakies before they are permanently discontinued, so I took 46/46/48/59 (also 52/53 but they are not pictured sorry).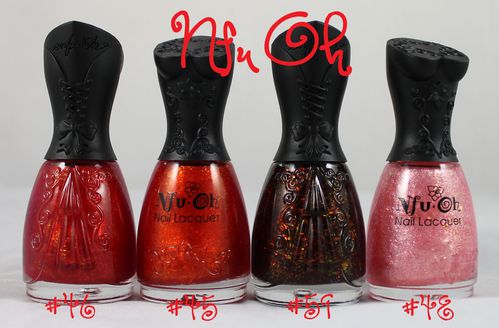 Je suis récemment retombée dans la folie des vernis qui changent de couleur avec la température, et ces vernis TBH ont l'air vraiment sympa, je les ai trouvé sur etsy, et le mini Dreams je l'ai eu en cadeau dans la commande Fabulous Street.
I recently fell back into the madness of varnish that change color with temperature, and the varnish TBH look really nice, I found them on etsy, and the mini Dreams I got it as a gift with my order from Fabulous Street.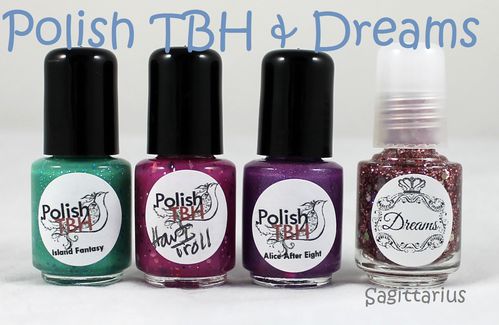 Et pour finir les vernis divers et variés trouvé par-ci par là (Rite Aid, CVS et mon nail salon de quartier), je voulais vraiment le OPI en edition limité Minnie Mouse et le Orly de la nouvelle collection,dans je les ai pris sans aucun remors.
And finally the many and varied varnish found in here and there (Rite Aid, CVS and my local nail salon), I really wanted the OPI Minnie Mouse limited edition and the one from Orly's new collection, I took them without remorse.