Mon premier Sation, et autant vous dire que je suis ultra fan. La marque a pris un coup de jeune récemment, changement de flacons, nouvelles couleurs toutes plus belles les unes que les autres, et ça n'est pas pour nous déplaire. Love at first Lavender fait parti de la collection de cet été, California Gleamin'. C'est une couleur rose lavande (oui normalement la lavande c'est violet je sais), mais elle est vraiment spéciale, elle me fait un peu penser au Splash of Grenadine d'Essie mais en plus jolie. En plus du point de vue de l'application c'est parfait, le pinceau est bien large et permet une application en une seule fois, propre et nette, couvrance presque parfaite (une seule couche aurait pu suffire je pense, mais j'en ai mis deux comme d'habitude) et pour la tenue parfaite aussi. Je vous recommande vraiment cette marque je suis ravie !
My first Sation, and I just have to say I'm super fan. The brand has taken a facelift recently, changed bottles, new colors more beautiful one to the others, and it is not to displease to us. Lavender Love at first is part of the collection for this summer, California Gleamin '. It is a pink lavender (yes it is normally lavender is purple I know), but it is really special, it makes me think of Essie Splash of Grenadine but prettier. In addition, regarding the the application that's perfect, the brush is large and allows an application at once, clean and clear, almost perfect coverage (one layer might have been enough I think, but I put two as usual, no top coat) and also perfect lasting. I definitely recommend this brand I'm thrilled!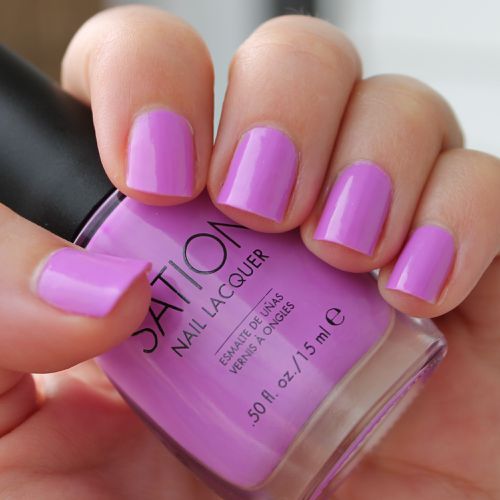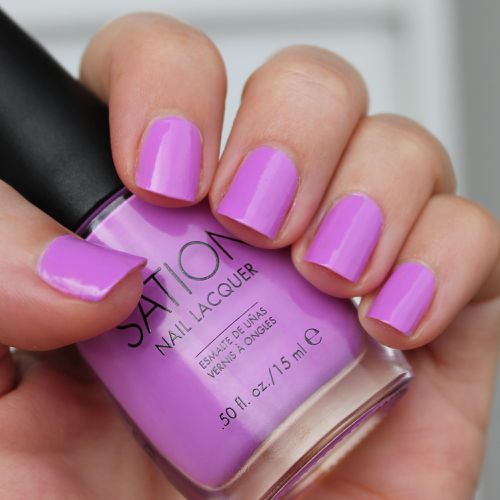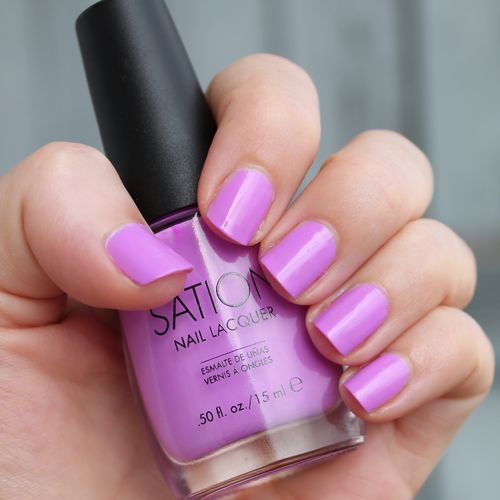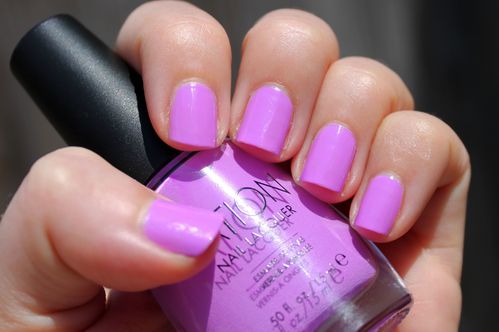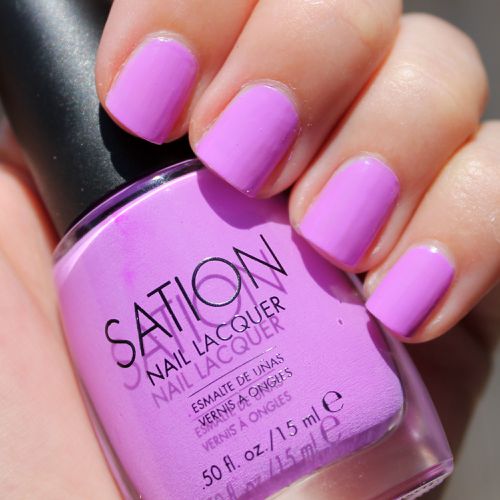 Revlon Post Trauma Nail Treatment / Revlon Quick dry base coat / Sation Lova at first Lavender
PS: photos faites avec mon nouvel appareil photo, ça se voit non ? Et j'ai coupé mes ongles aussi, pourtant je n'ai pas eu de casse mais ça m'énerve les ongles trop longs !
PS: photos taken with my new camera, it's obvious right? And I cut my nails too, I had not break yet but long nails annoy me!
Ou acheter ? Where to buy : http://www.misspn.com/