Quand j'ai réalisé mon gradient j'avais secrètement en tête de poser ces stickers Kiss Nails par dessus. Comme en plus mon gradient n'est pas parfait je n'ai eu aucun regret. J'adore les stickers Kiss Nail parce qu'ils ont des motifs superbes, ils collent et tiennent super bien et vont parfaitement sur mes ongles (j'entends par là que j'ai les ongles plats et donc parfait pour ce genre de stickers, ongles bombés s'abstenir). Petite astuce tout de même, jamais de top coat avec ces stickers, ça les déforment (oui j'ai déjà essayé et j'ai du tout recommencer). Ils sont assez chers mais il y en a 28 dans chaque boîte, de quoi faire manucure, pedicure et plus avec un peu de découpe.
When I realized my gradient I secretly wanted to put these Kiss Nails stickers over. As my gradient is not perfect I had no regrets. I love Kiss Nail stickers because they have beautiful patterns, they stick and hold great and fit perfectly on my nails (I mean I have flat nails and so perfect for this kind of stickers, curved nail refrain). Little trick anyway, never put top coat with these stickers, they deform (yes I've tried and I had to start all over again). They are quite expensive but there are 28 in each box, enough to do manicure, pedicure and more with a little cutting.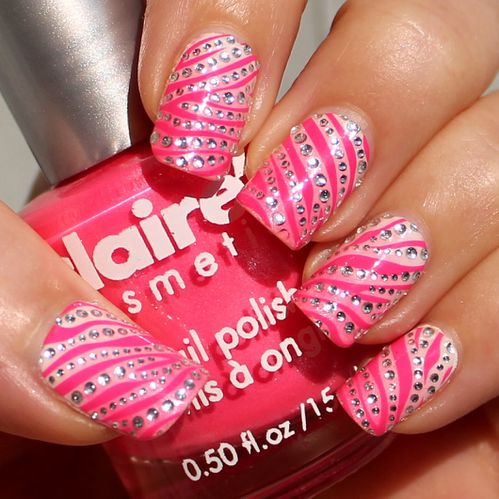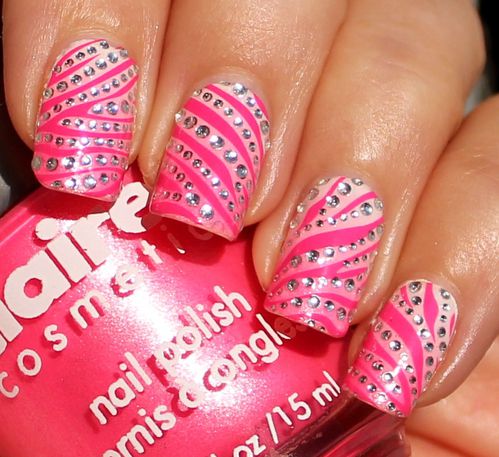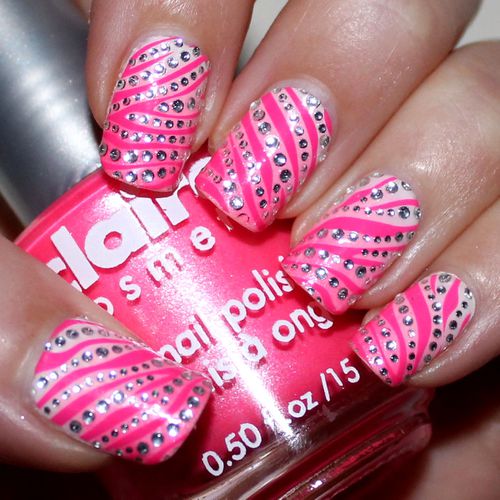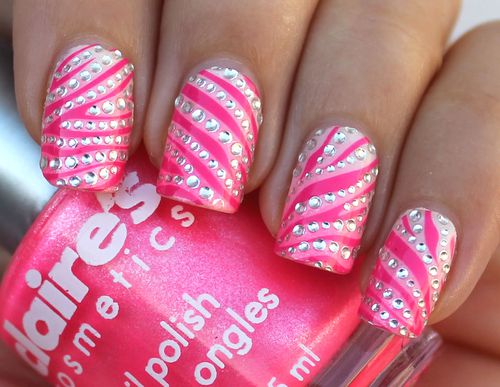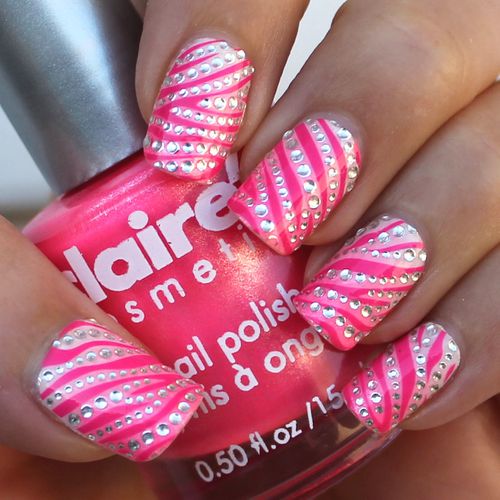 Revlon Post Trauma Nail Treatment / Revlon Quick dry base coat / Wet & Wild White 449C / Sponge gradient / Poche Top Coat / Kiss Nails Dress Jeweled Strips KDS08 Cocktail
KISS is a global beauty brand that helps you bring the salon home. The largest manufacturer of professional-quality, innovative beauty products that include fashion nails, nail care, lashes, hair ...