Voici une autre petite merveille de Jindie Nails, Talk Nerdy To Me... Une base rose bonbon avec des micro paillettes roses et bleues, une texture et une application parfaites, deux couches sans top coat. Quand j'ai vu le photo la premiere fois sur la page facebook de Jindie Nails, Jen cherchait un nom pour ce petit bijou. J'ai fait quelques propositions en rapport avec les bonbons, et de fil en aiguille c'est arrivé à ça (en rapport avec les bonbons nerds). Bref Jen m'a gentillement offert ce vernis lors de ma dernière commande et j'en suis fan !
Here is another marvel from Jindie Nails, Talk Nerdy To Me... A pink base with pink and blue micro glitter, perfect texture and application, two coats without top coat. When I saw the picture the first time on the Jindie Nails facebook page, Jen was looking for a name for this little gem. I made some proposals in connection with candy and a thing leading to another it became this (in relation to the candy nerds). Well Jen has kindly offered me this polish on my last order and I'm a fan!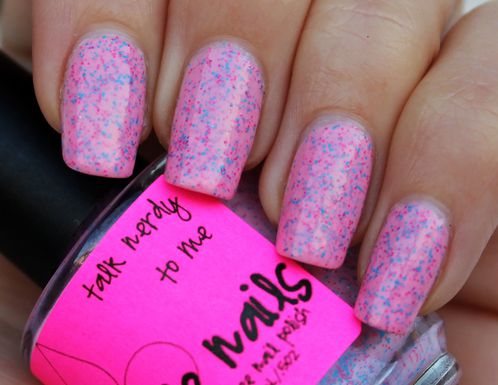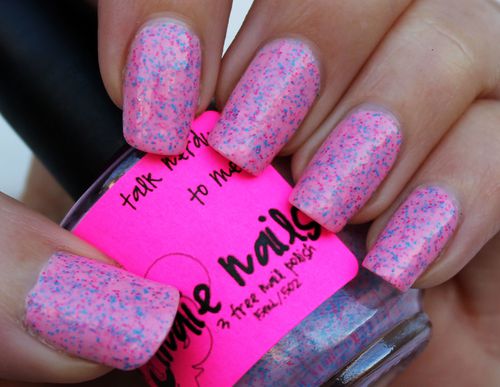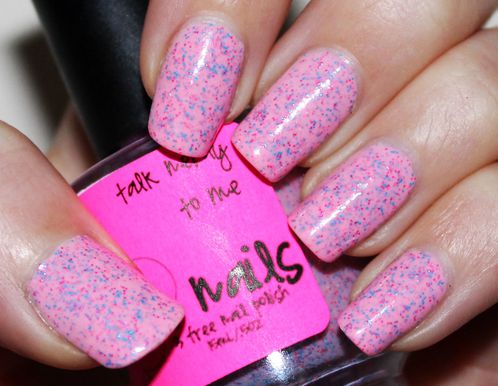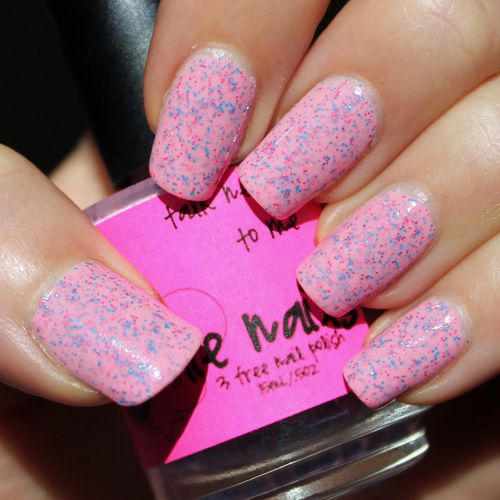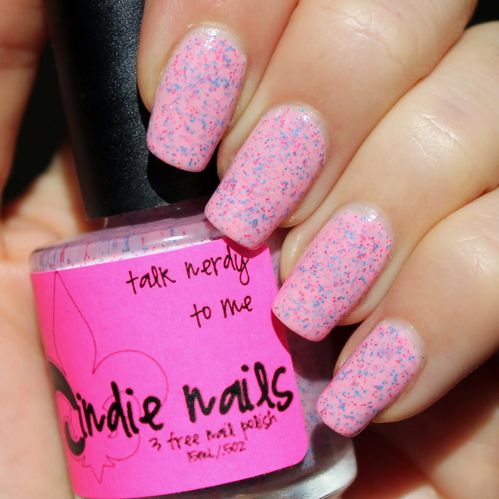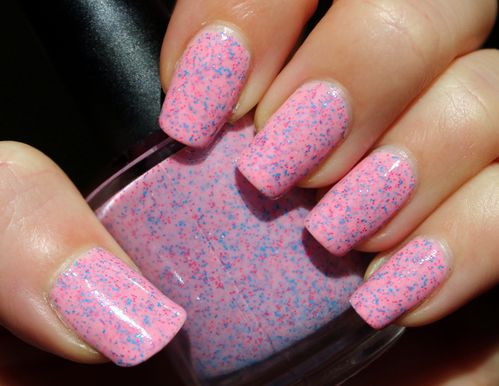 Peel-Off Base / Revlon Quick dry base coat / Jindie Nails Talk Nerdy To Me
Ou acheter / where to buy: On Jindie Nails Website, Jindie Nails etsy shop (US) or Llarowe, Mei Mei's Signatures, Harlow & Co, Femme Fatale and Ninja Polish (International). You can follow Jindie Nails on Facebook for more informations about the restocks.