Jen a concocté 2 nouveaux vernis en édition limitée. Ils sont superbes, et en tant que scientifique il me fallait She Blinded Me with Science. Encore une fois la formule est parfaite, la bonne dose de paillettes et une bonne opacité en 2-3 couches. Ils ne sont pas encore disponibles mais ils le seront bientôt^^
Jen has prepared two new limited edition polish. They are great, and as a scientist I needed She Blinded Me with Science. Again the formula is perfect, the right amount of glitter and good opacity in 2-3 coats. They are not yet available but will be soon^^
"The two new limited edition shades are She Blinded Me with Science LE and Moon Walk LE. Both are not released yet but will be soon and will both be available for a limited time in full and medium size."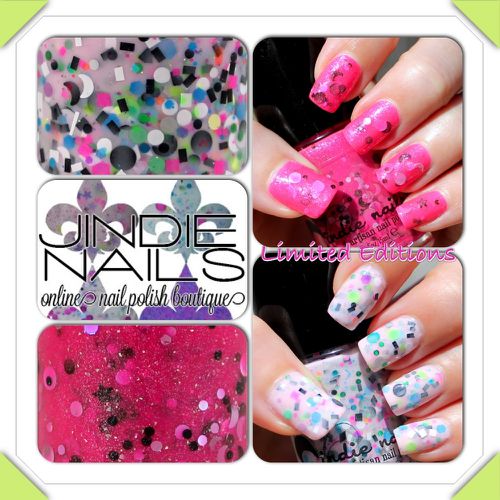 "She Blinded me with Science LE (limited edition) has a pale pink crelly base with multiple sizes of neon, holographic and metallic dots, squares, diamonds, rectangles and hex glitters. This polish features small, medium and large silver holographic dots, small & medium & extra large matte black dots, large metallic turquoise dots plus lime green large metallic dots, matte pale purple dots, white dots and moons plus matte gray moons."
C'est définitivement mon préféré de tous les nouveaux vernis de Jindie Nails, et ce malgrè les paillettes en barres dont je ne suis pas fan. Cette base blanche légèrement roses avec toutes ces paillettes de toutes les couleurs, c'est un délice pour les yeux ! J'ai mis 3 couches une une couche de top coat.
This is definitely my favorite of all the new Jindie Nails varnish, and even despite the bar glitter that I'm not a fan of. This white slightly pink base with all these glitter of all colors, it is a delight for the eyes! I put 3 layers a layer of top coat.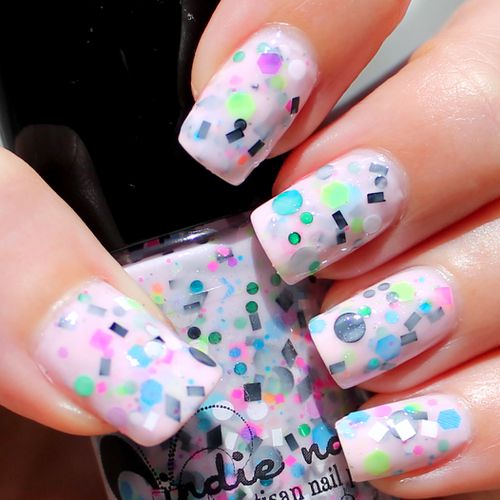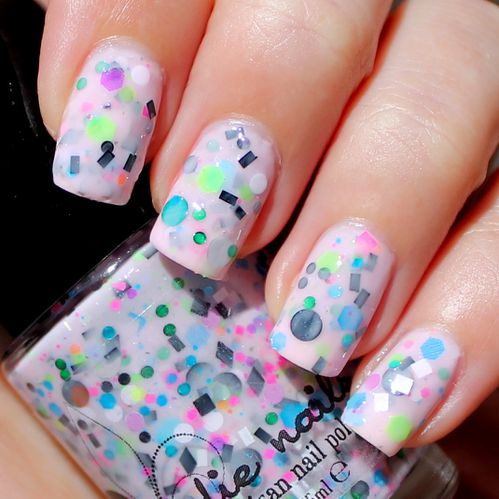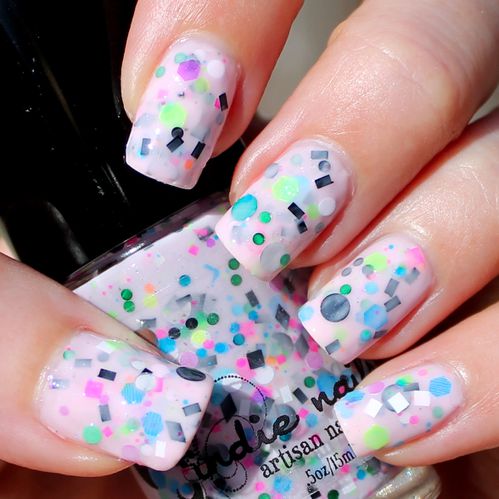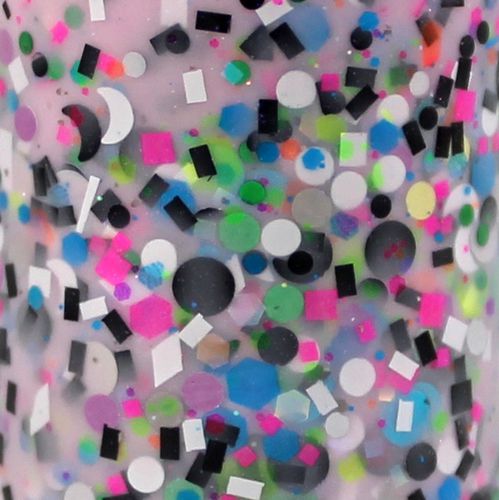 "Moon Walk is a neon pink jelly with black small, medium and large dots, stars & moons, silver holographic small, medium and large dots and moons, charcoal holographic moons, matte gray dots and moons. This one is also loaded with an amazing silver shimmer!"
Je ne peux pas m'empêcher de penser à Michael Jackson (paix à son âme) quand j'entends Moon Walk. J'idolâtre MJ et ce vernis rose fluo à son hommage, et bien je l'adore. Des étoiles et des lunes dans une base rose à reflets, je dis oui!
I can not help but think of Michael Jackson (Rest in peace) when I hear Moon Walk. I idolize MJ and this neon pink polish to his tribute, well I love it. Stars and moons in a pink shimmery base, I say yes!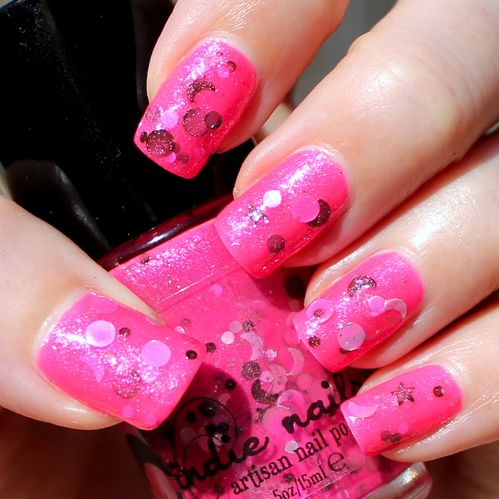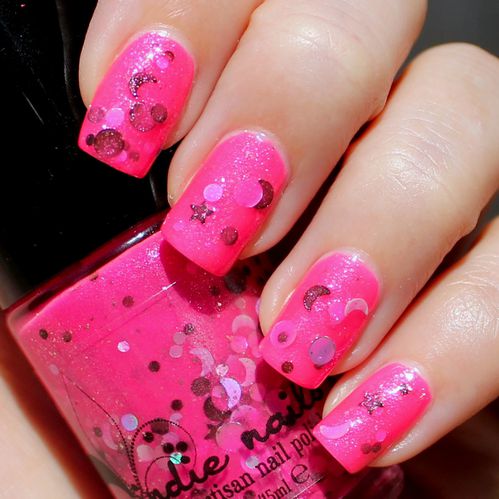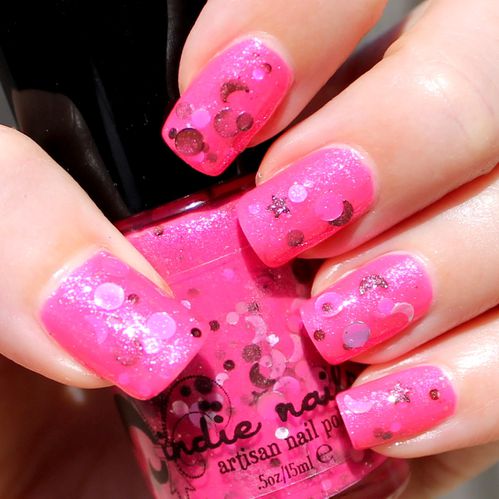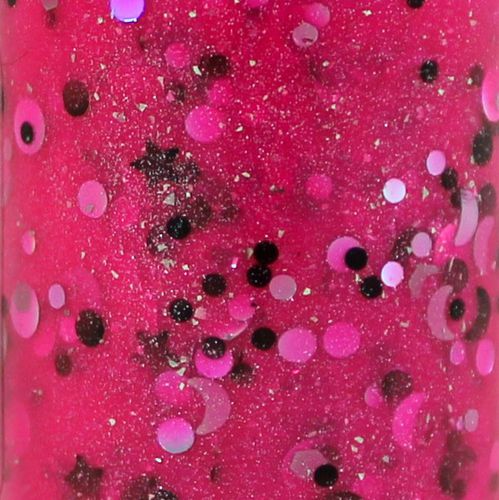 Ou acheter / where to buy: On Jindie Nails Website (US) or Llarowe, Mei Mei's Signatures,Harlow & Co, Femme Fatale and Ninja Polish (International). You can follow Jindie Nails on Facebook for more informations about the restocks.