(This nail polish was sent for review by Jindie Nails)
Je suis une adepte des vernis à paillette fluo... et quand j'ai vu ce nouveau vernis de Jindie Nails sur sa page facebook, j'ai dit il me le faut ! Et la merveilleuse Jen a vu mon commentaire et m'a offert un mini pour review dans ma dernière commande. Quand je l'ai reçu j'ai sauté de joie ! Il est magnifique, de paillettes hexagonales bleues, des rondes roses et des fluo jaunes et vertes dans une base jelly blanche, le mélange est juste parfait. L'application est facile, j'ai posé deux couches épaisses et une couche de top coat et tadam, attention ça flashe !
I am a fan of neon glitter nail polish... and when I saw this new varnish from Jindie Nails on her facebook page, I said I need it! And the wonderful Jen saw my comment and gave me a mini for review in my last order. When I received it I jumped of joy! It is beautiful, blue hexagonal glitter, round pink and neon green and yellow in a jelly white base, the mix is just perfect. The application is easy, I put two thick layers and a layer of top coat and tadam, beware it flashes!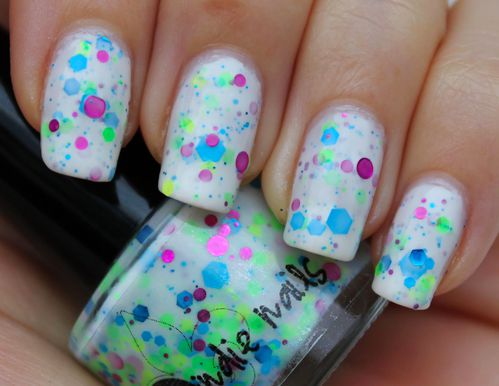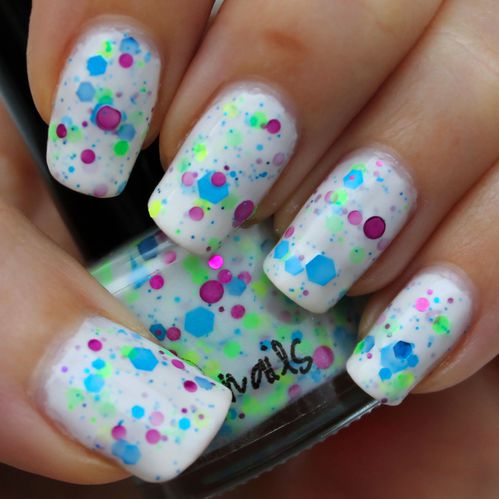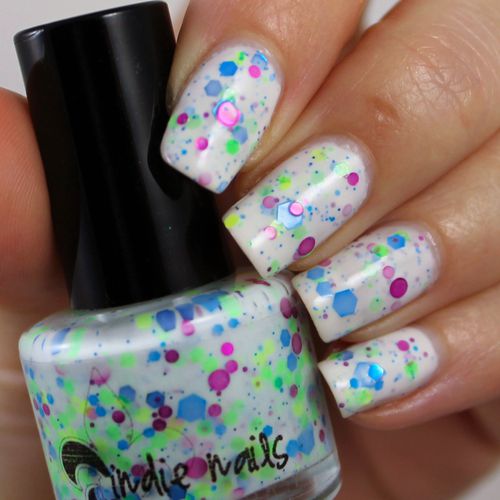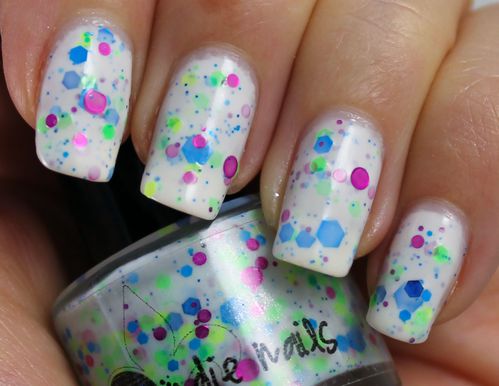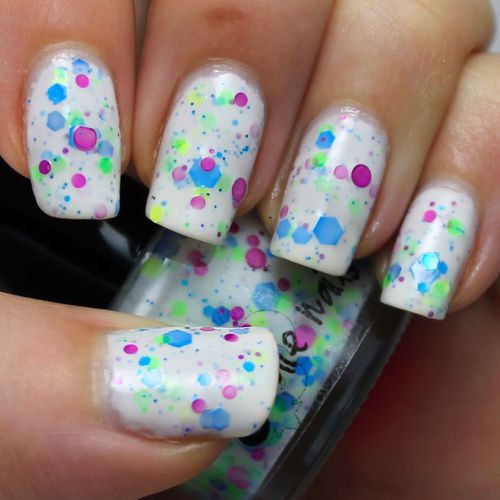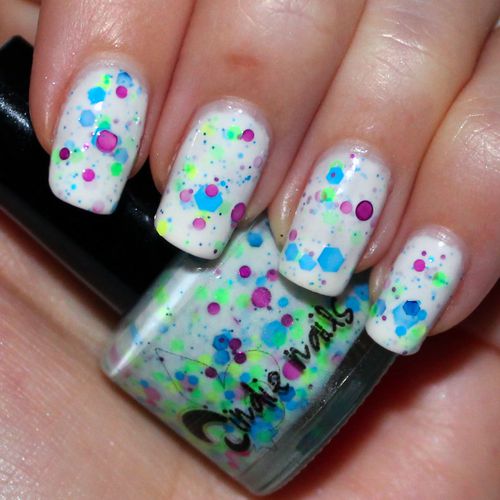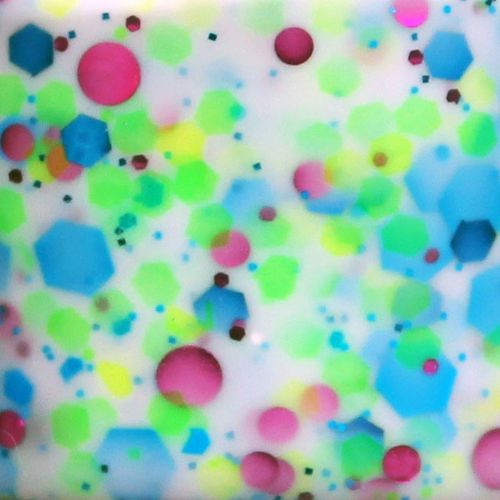 Peel-Off Base / Revlon Quick dry base coat / Jindie Nails Rave / Seche Vite Top Coat
Ou acheter / where to buy: On Jindie Nails Website, Jindie Nails etsy shop (US) or Llarowe, Mei Mei's Signatures, Harlow & Co, Femme Fatale and Ninja Polish (International). You can follow Jindie Nails on Facebook for more informations about the restocks.