Toujours dans le même thème, voici Candy Cane de Jindie Nails. J'adore ces vernis, j'en ai acheté plein ces dernières semaines faut vraiment que je vous les montre très vite. Donc je premier que je vous montre c'est Candy Cane, une base jelly blanche avec de paillettes rouges et vertes (oui la candy cane est un bonbon à la menthe et des fois elle est rouge blanche et verte). Ici j'ai mis 3 fines couches pour bien positionner les paillettes, et on peut voir un effet jelly sandwich super sympa, mais par contre une bonne couche de sèche vite a été nécessaire pour aplanir tout ça.
Always in the same theme, here Candy Cane by Jindie nails. I love these polishes, I bought a bunch of them the last few weeks I really need you show you them quickly. So I first I show you this Candy Cane, a white jelly base with red and green glitter (yes the candy cane is peppermint candy and sometimes it's red, white and green). Here I put three thin layers to position the glitter, and you can see the super nice jelly sandwich effect, but a good layer Seche Vite was necessary to flatten everything.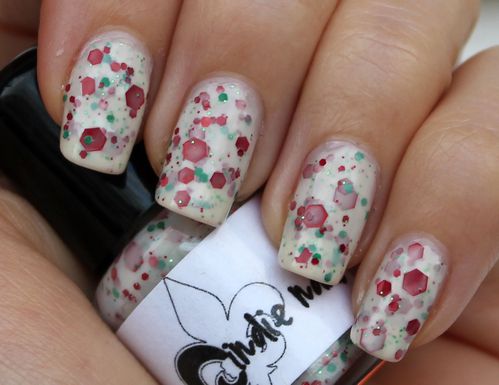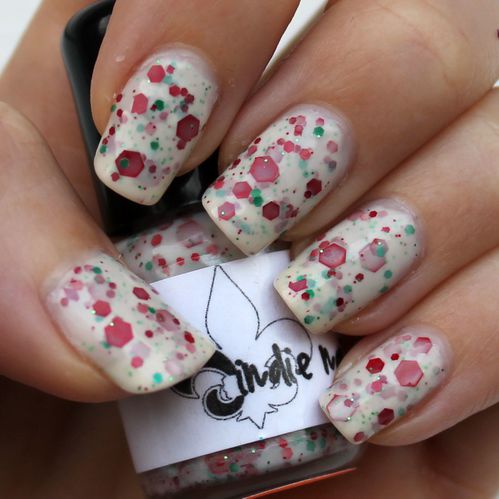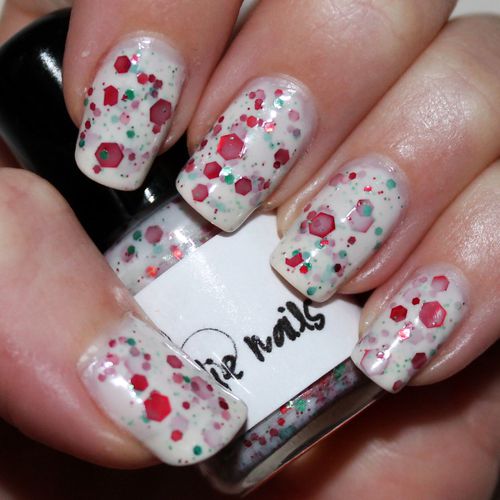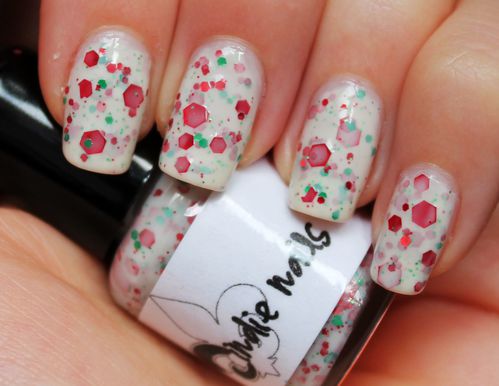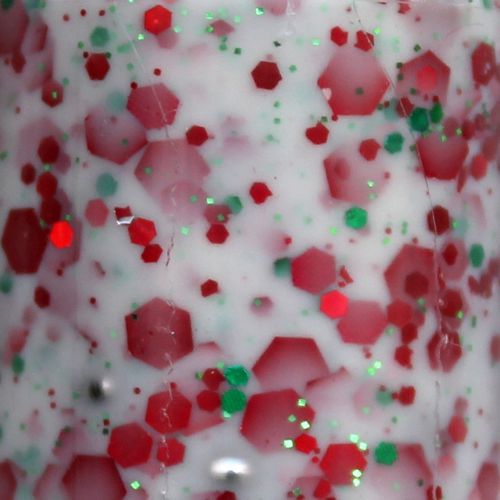 Peel-Off Base / Revlon Quick dry base coat / Jindie Nails Candy Cane / Seche Vite Top Coat
Ou acheter / where to buy: On Jindie Nails Website, Jindie Nails etsy shop (US) or Llarowe, Mei Mei's Signatures, Harlow & Co, Femme Fatale and Ninja Polish (International). You can follow Jindie Nails on Facebook for more informations about the restocks.