Jindie Nails est devenue en peu de temps ma marque Indie favorite, j'adore les mélange audacieux que Jen réalise et je suis complètement fan. Ici je vous présente Barney Blew Up, une explosion de paillettes (il y a même les paillettes neon que j'adore) et il y a même des petite coeurs blancs, OMG je suis accro à ces vernis je les veux tous (et j'ai trop hâte de voir sa nouvelle collection pour le printemps mon petit doigt me dit que je vais tous les acheté, ce qui est un peu débile sachant que je n'ai même pas encore essayé sa collection d'hiver que je possède bien sur, quoi moi j'ai trop de vernis, nooooonnn même pas vrai).
Jindie Nails became in a short time my favorite Indie brand, I love the bold blend that Jen makes and I am completely fan. Here I present you Blew Up Barney, an explosion of glitter (there are even neon glitter which I love so much) and there are even little white hearts, OMG I'm addicted to these polishes I want them all (and I can't wait to see her new collection for spring my little finger tells me I will buy them all, which is a bit crazy knowing that I have not even tried her winter collection that I have of course, what I have too much varnish, nooooo not even true).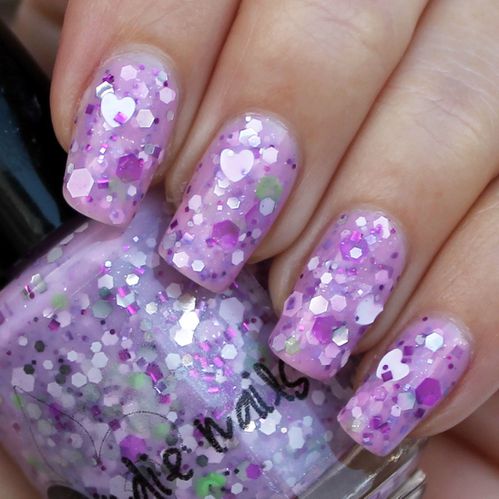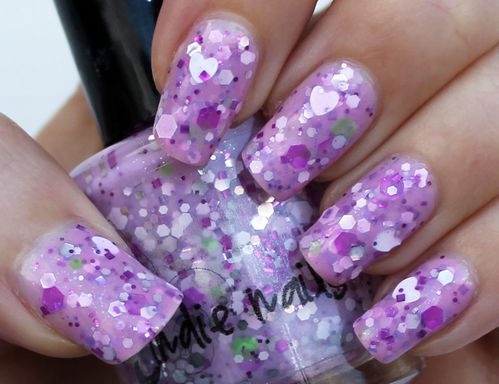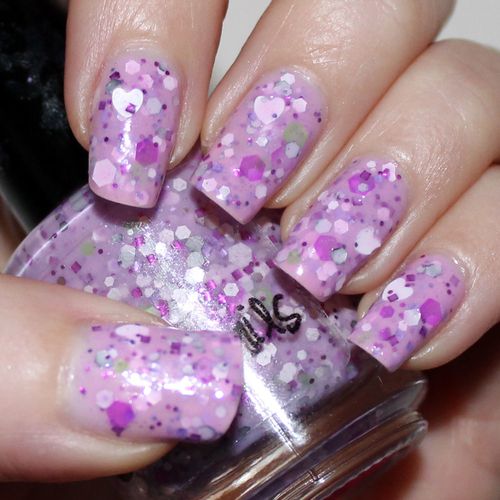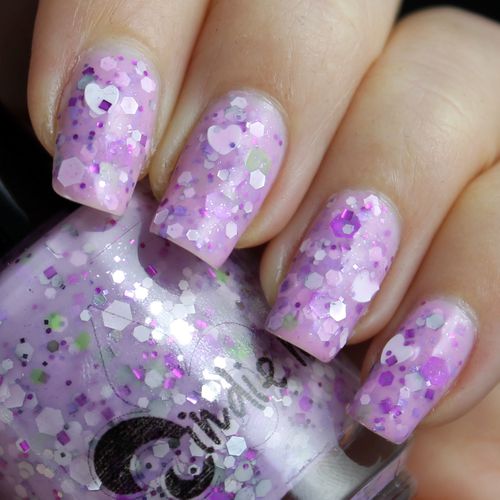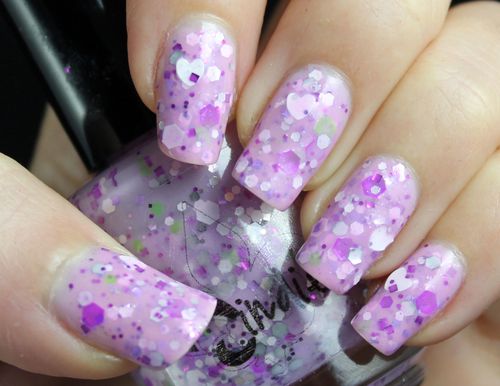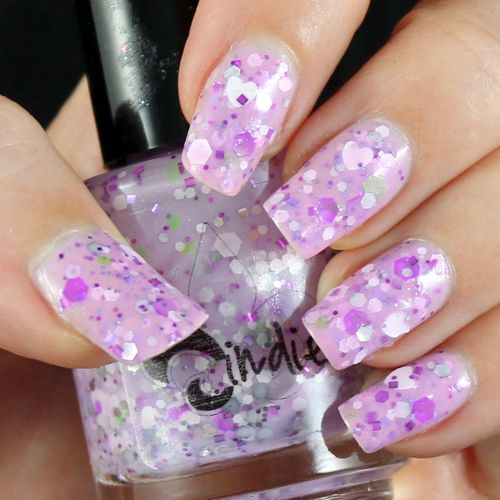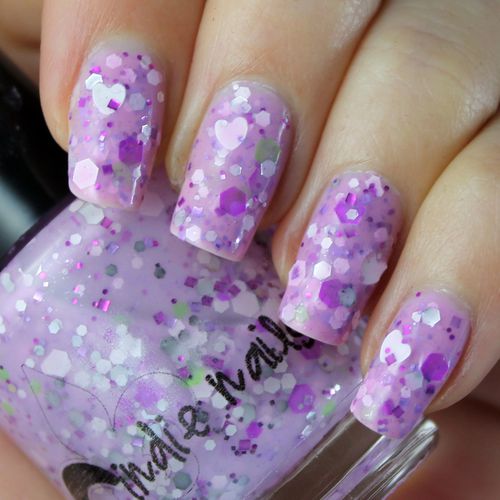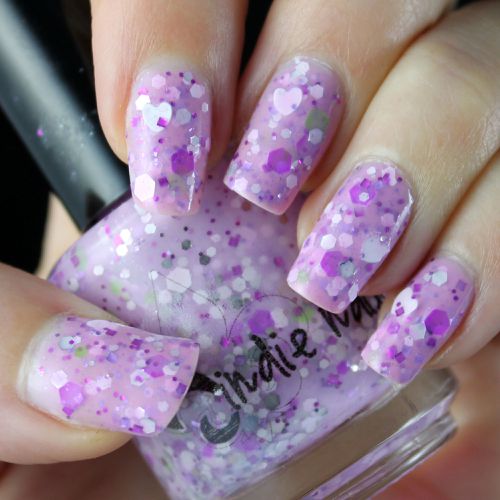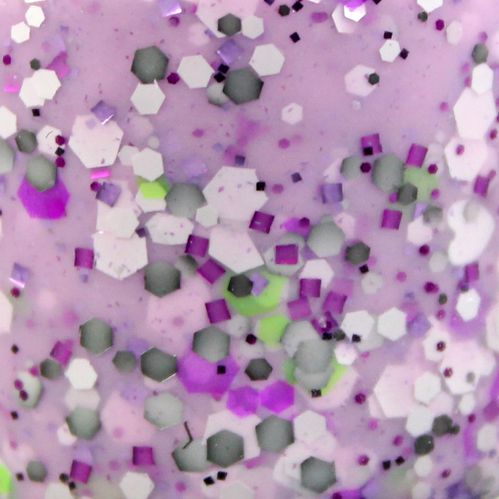 Peel-Off Base / Revlon Quick dry base coat / Jindie Nails Barney Blew Up / Seche Vite Top Coat
Ou acheter / where to buy: On Jindie Nails Website, Jindie Nails etsy shop (US) or Llarowe, Mei Mei's Signatures, Harlow & Co, Femme Fatale and Ninja Polish (International). You can follow Jindie Nails on Facebook for more informations about the restocks.