Aujourd'hui je vous présente un vernis Jindie Nails exclusif pour Mei Mei's Signature, Barbie is Dreaming. Ce vernis est une petite merveille, il est tout ce que j'aime : une couleur de base rose, des paillettes fluos, les petites étoiles et des paillettes rondes. Bref il a tou pour me plaire et il me plaît. L'application est relativement facile malgrè la grande quantité de paillettes, j'ai mis 3 couches pour obtenir une bonne opacité, et deux couches de top coat parce que les étoiles c'est mignon mais c'est pointu et il n'y a rien qui m'énerve plus que de m'accrocher les ongles à cause des paillettes.
Today I present you an exclusive Jindie Nails polish for Mei Mei's signature, Barbie is Dreaming. This varnish is a marvel, it is everything I like: a pink base color, neon glitter, tiny stars and round glitter. In short, he has evrything to please me and I like it. The application is relatively easy despite the large amount of glitter, I put three coats for good opacity, and two layers of top coat because stars are cute but they are sharp and there is nothing annoys me more than to hang my nails because of the glitter.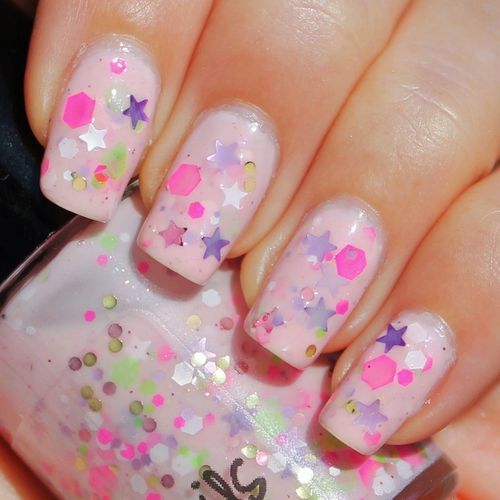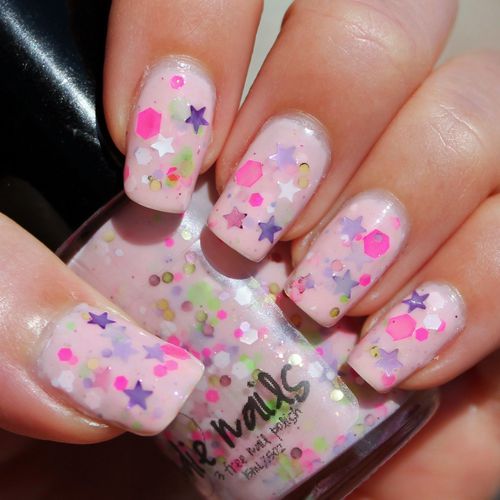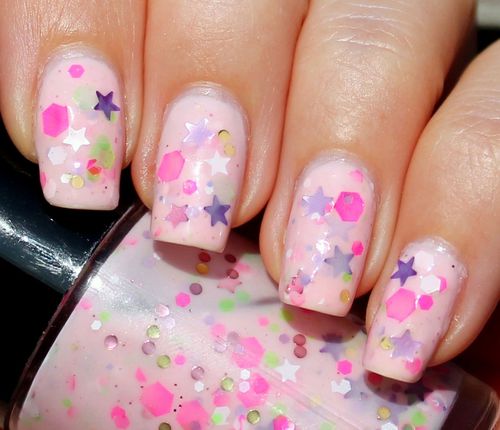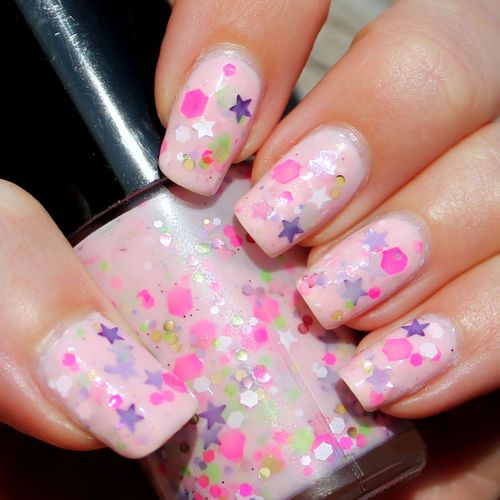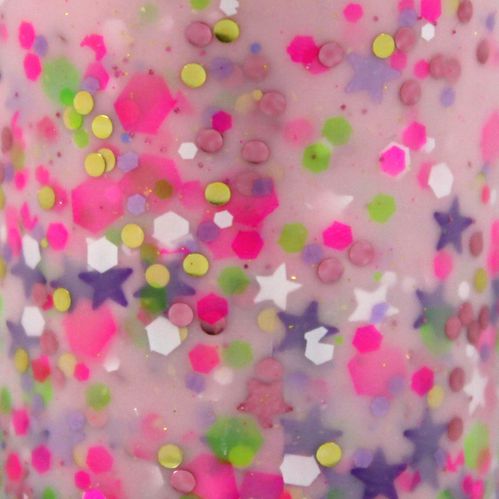 Peel-Off Base / Revlon Quick dry base coat / Jindie Nails Barbie is Dreaming / Poche Top Coat
Ou acheter / where to buy: On Jindie Nails Website (US) or Llarowe, Mei Mei's Signatures,Harlow & Co, Femme Fatale and Ninja Polish (International). You can follow Jindie Nails on Facebook for more informations about the restocks.