(These nail polish were sent for review by Jindie Nails)
L'anniversaire de Jindie Nails c'était le 16 juillet. Je suis un peu en retard mais Bon anniversaire Jen et félicitations pour ton succès. Pour l'occasion Jen a créé deux nouveaux vernis, Purple Universary et Anniversary Seaquins. Ils ne sont pas encore disponibles mais ils le seront très bientôt !
Jindie Nails anniversary was on July 16th. I'm a little late but Happy Anniversary Jen and congratulations on your success. For the occasion Jen has created two new varnish, Purple Universary and Anniversary Seaquins. They are not yet available but will be very soon!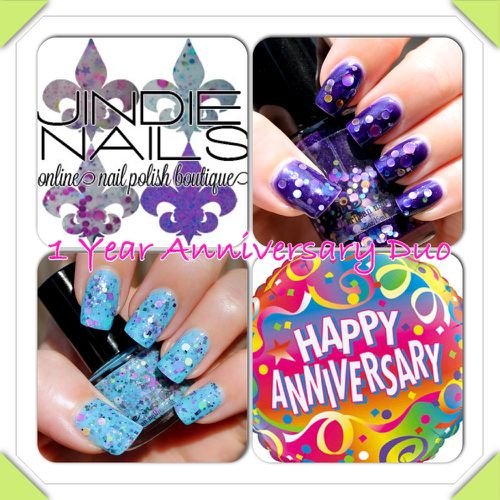 Purple Universary est un violet foncé jelly avec plein de paillettes rondes métalliques et holographiques roses, jaunes, argentées, bleues... Il est relativement opaque pour un vernis jelly puisque je n'ai mis que 3 couches. Il possède également des micro paillettes qui lui donne de jolis reflets au soleil.
Purple Universary is a dark purple jelly with lots of round metallic and holographic glitter of diffrent colors, pink, yellow, silver, blue... It is relatively opaque for a jelly basesince I only put three coats. It also has micro glitter that gives beautiful reflections in the sun.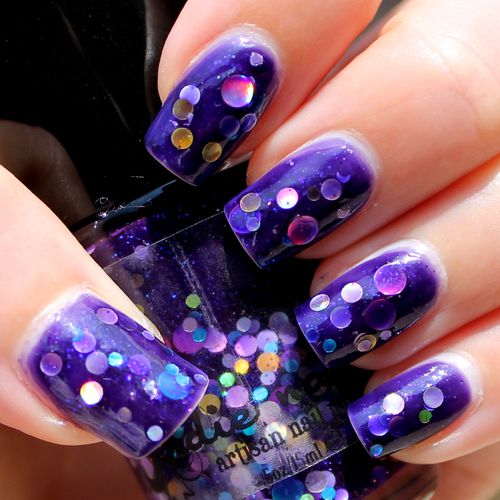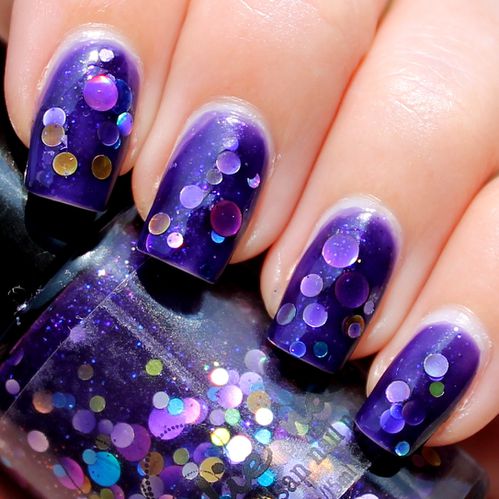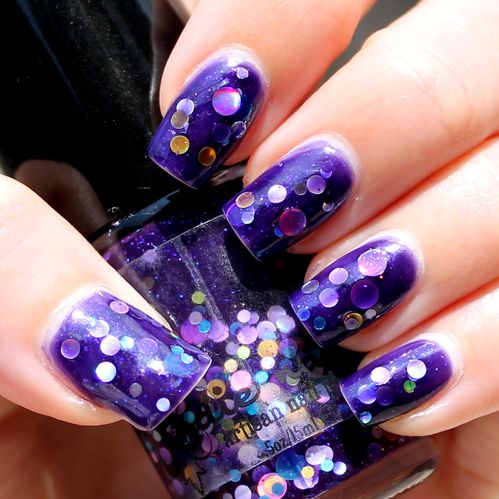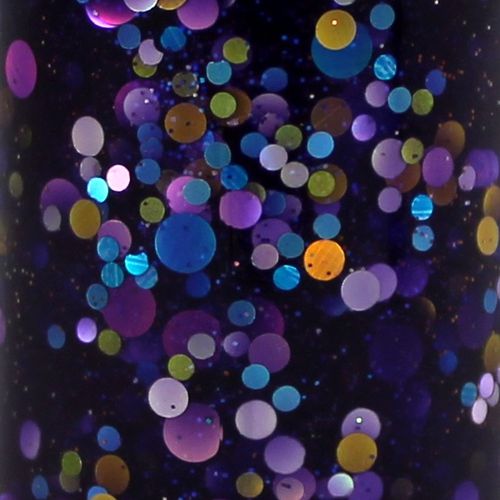 Anniversary Seaquins possède une base crelly bleu claire vive avec une multitude de paillettes de plusieurs couleurs et formes (je vous laisse voir par vous-même sur la macro). Il est opaque en deux couches et sa formule s'applique à la perfection, pas besoin de placer les paillettes. Je ne sais pas pourquoi mais il me fait penser à de l'eau pétillante avec cette belle couleur et toutes ces paillettes rondes qui rappelle des bulles.
Anniversary Seaquins​ has a bright light blue crelly base with a multitude of glitter of several colors and shapes (I'll let you see by yourself in the macro). It is opaque in two coats and the formula applies to perfection, no need to place the glitter. I do not know why but it makes me think of sparkling water with this beautiful color and all these round glitter that kind of reminds me of bubbles.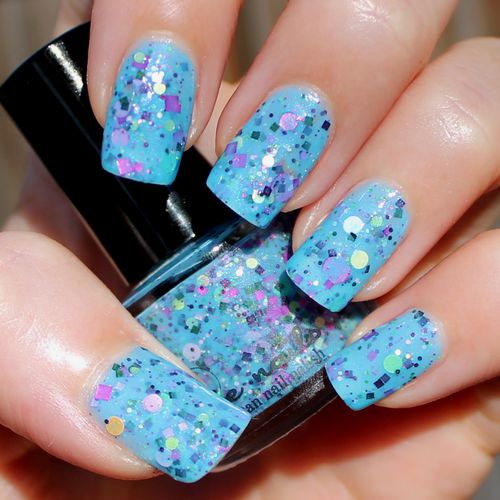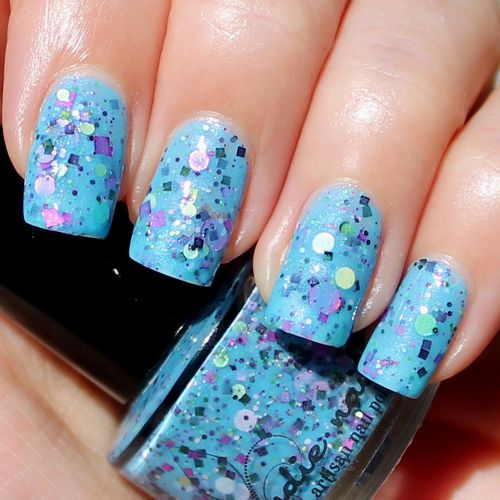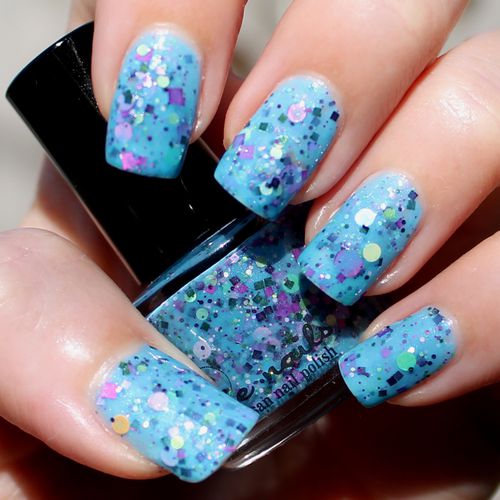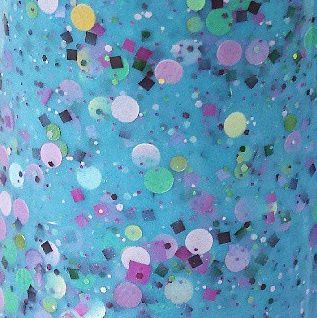 Ou acheter / where to buy: On Jindie Nails Website (US) or Llarowe, Mei Mei's Signatures,Harlow & Co, Femme Fatale and Ninja Polish (International). You can follow Jindie Nails on Facebook for more informations about the restocks.