Aujourd'hui est un jour important pour les fans des Ravens, l'équipe de Football américain de Baltimore... C'est le jour du match contre leur ennemi juré, les steelers de Pittsburg. Les tickets pour ce match se sont vendues très vite mais nous avons réussi a trouver des billets et au moment ou je vous parle je suis en train de les supporter ! Il fallait bien que je fasse mes ongles pour l'occasion. J'ai utiliser mes vernis NFL comme base pour une petite manucure. le noir est sympa, parsemé de micro-paillettes argentées, et le violet est sublime avec ses reflets bleus...
Today is an important day for Ravens fans, Baltimore football team ... This is the day of the game against their rivals, the Pittsburgh Steelers. Tickets for the game were sold very quickly but we managed to get tickets and as you read this I a m currently at the game supporting them! It was necessary that I do my nails for the occasion. I use my NFL varnish as a base for a pretty manicure. black is nice, dotted with micro-silver glitter, and purple is gorgeous with its blue reflections...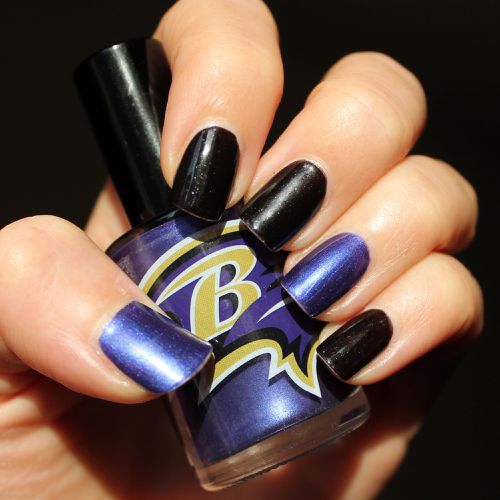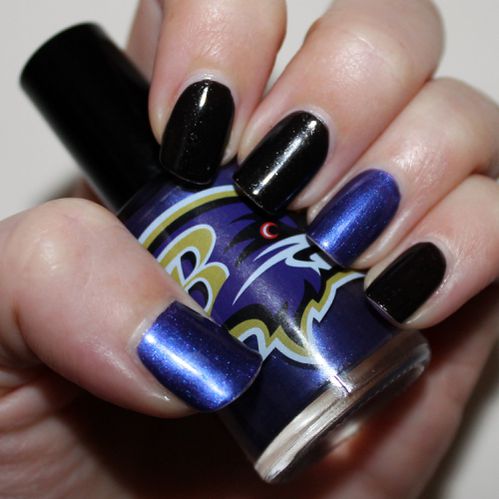 Je me suis donc amusé à faire ma première striping tape manucure (comprenez manucure au scotch) à laquelle j'ai ajouté des water decals. Ca m'a pris énormément de temps car il faut attendre que je vernis sèche bien entre chaque étape, mais au final j'adore le résultat, et pour une première c'est pas si mal. Vous en pensez quoi ?
So I enjoyed making my first striping tape manicure to which I added water decals. It took me a lot of time because you have to wait until the polish dry well between each step, but I love the final result, and a first try is not so bad. What do you think?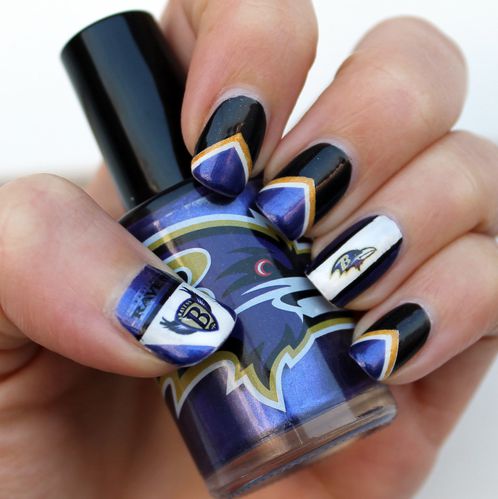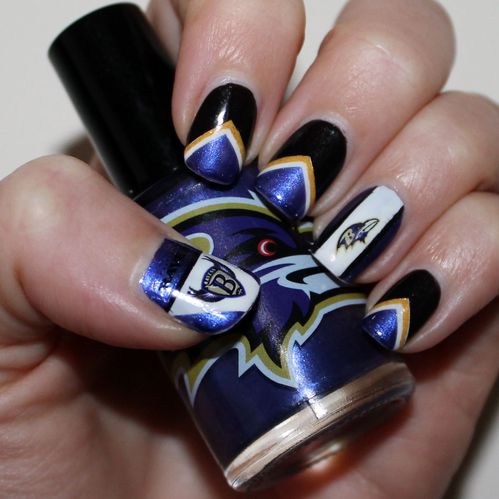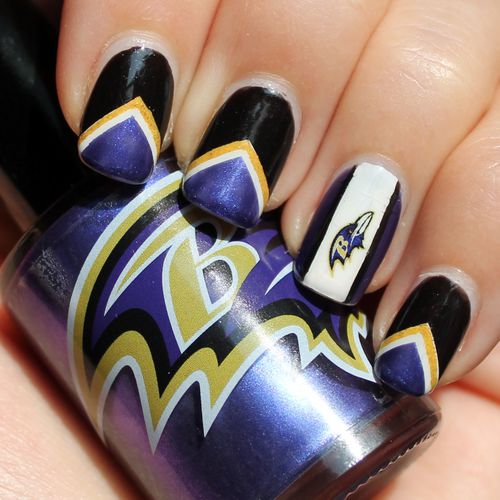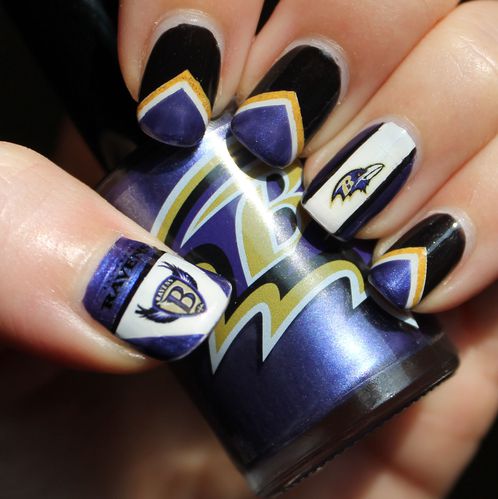 Revlon Post Trauma Nail Treatment / Revlon Quick dry base coat / Baltimore Ravens NFL nail Polish / Striping tape with Wet & wild white polish, Fraken Egg Yolk, orly Glitz & Glamour and Baltimore Ravens NFL nail Polish / Baltimore Ravens Water Decals / HK Girl Top Coat