Voici la dernière partie de la collection. Tous les vernis que je vous ai présenté jusqu'à maintenant sont des éditions limitée car j'achète une boîte de pigments, je fais des vernis et quand j'ai tout vendu et bien je ne rachète pas de pigments. Ici le but n'est pas de créer une nouvelle marque Indie mais juste de ne pas gaspiller les pigments dont je ne me sers plus. En général j'ai de quoi faire 10-20 vernis par type de pigments, mais pources vernis j'avais très peu de pigments (c'était des échantillons), j'ai donc pu faire moins de 5 vernis par couleur, d'où le terme éditions très limitée. Il sont toujours dans le même temps des océans et de la vie aquatique.
Here is the last part of the collection. All varnish that I have presented so far are limited editions because I bought a bunch of pigments, I make and I when I am sold out I do not buy anymore pigments. Here the goal is not to create a new Indie brand but just not to waste pigments which I am not using anymore. In general I will do 10-20 varnish by type of pigments, but for those I had very little pigment (it was samples), so I could only do less than 5 polish per color, That is why I used the term very limited editions. There are still under the theme the oceans and aquatic life.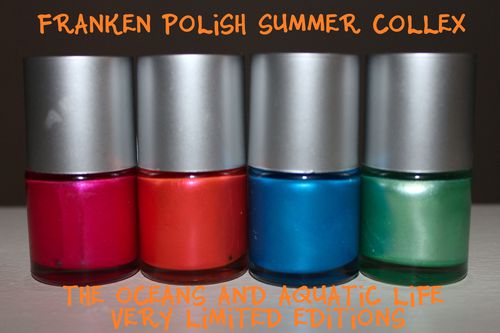 Anemone : L'anémone de mer se décline sous des milliers de couleurs différentes, mais celle-ci est rose fuchsia et je la trouve sublime. Le vernis est rose fuchsia et légèrement irisé. Sur les photos j'ai mis deux couches et du top coat.
Anemone: The sea anemone comes in thousands of different colors, but this one is fuchsia and it is sublime. The polish is a slightly iridescent fuchsia. On the pictures I put two coats and top coat.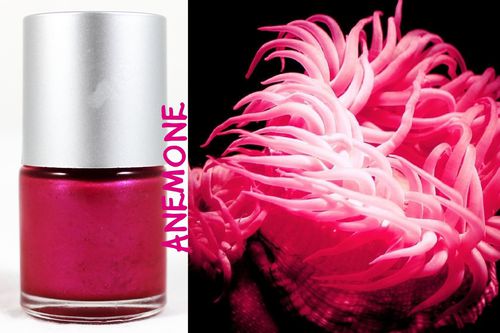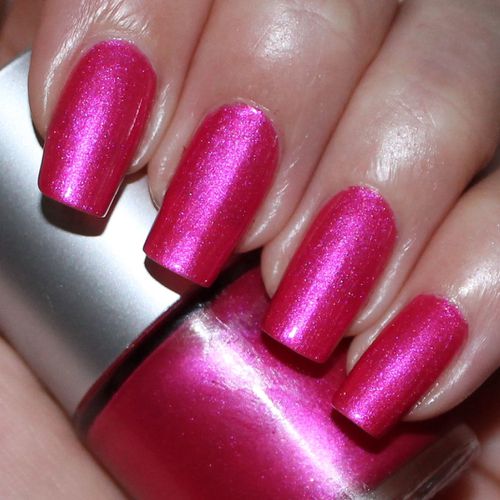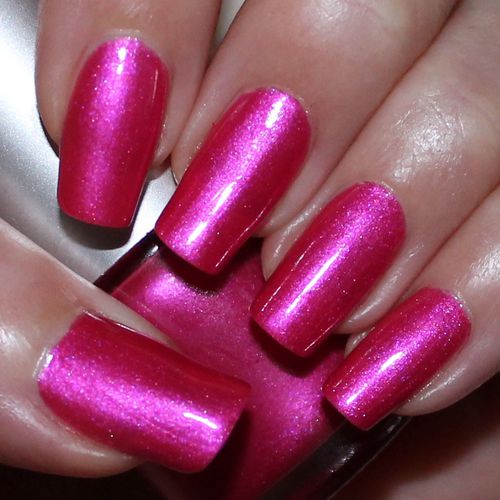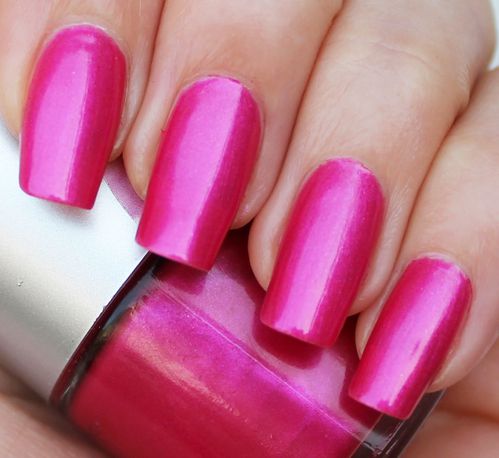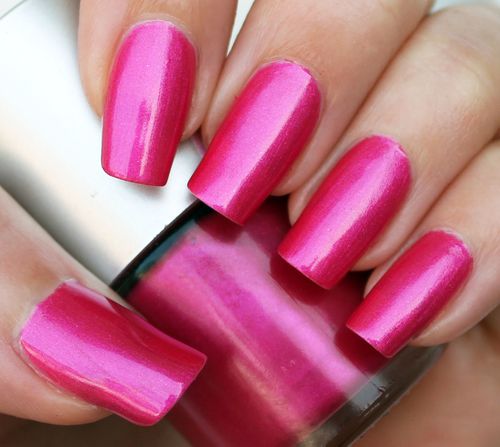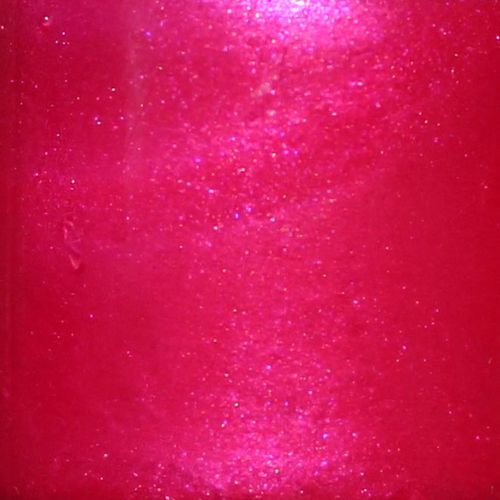 Starfish : Je ne suis pas une fan de l'orange, mais je voulais tenter un orange vif comme l'étoile de mer. La couleur de ce vernis est orange vif avec des reflets roses, et j'adore cette couleur. Sur les photos j'ai mis deux couches et du top coat.
Starfish: I'm not a fan of orange color, but I wanted to try a bright orange like starfish. The polish is a bright orange with pink highlights, and I love that color. On the pictures I put two coats and top coat.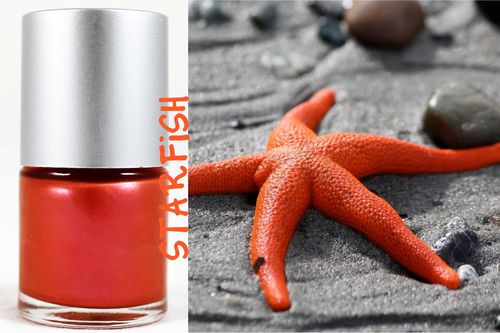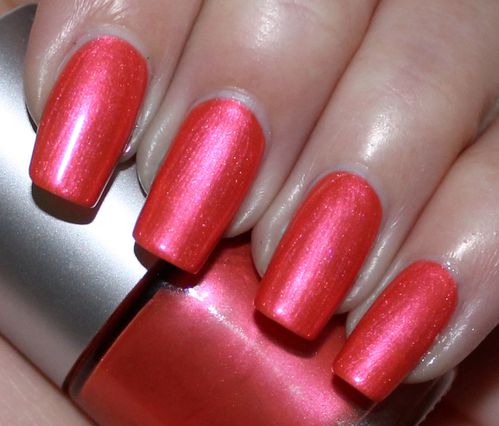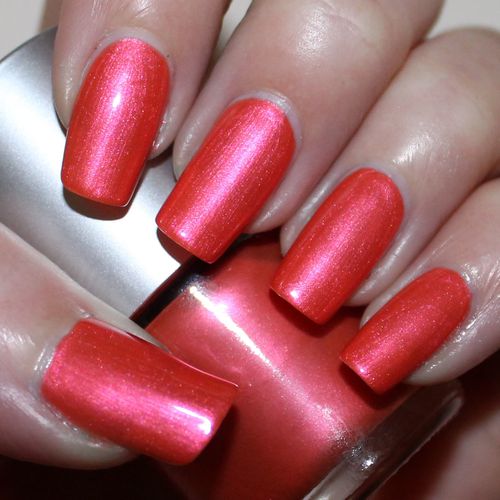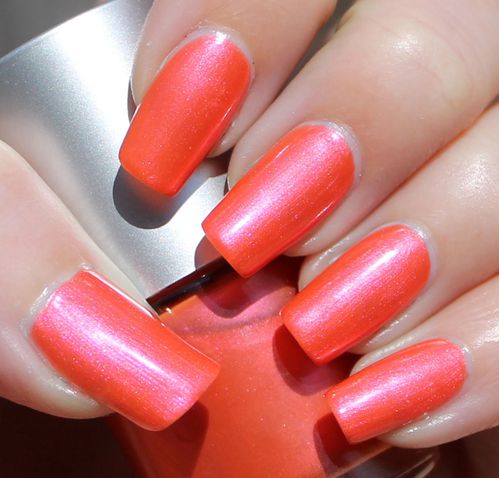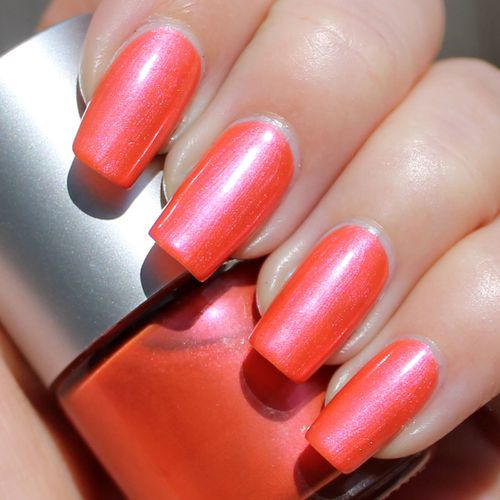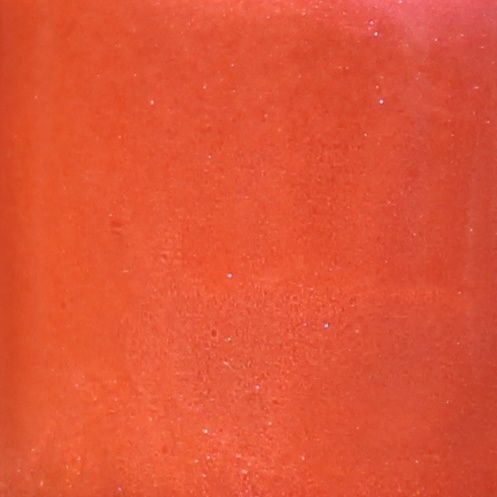 Atlantic Ocean : Il manquait un océan dans ma collection, l'océan atlantique. Je voulais un magnifique bleu vif et je suis assez fière du résultat, ce bleu est magnifique. Sur les photos j'ai mis deux couches et du top coat.
Atlantic Ocean: I missed an ocean in my collection, the Atlantic Ocean. I wanted a beautiful bright blue and I'm pretty proud of the result, this blue is beautiful. On the pictures I put two coats and top coat.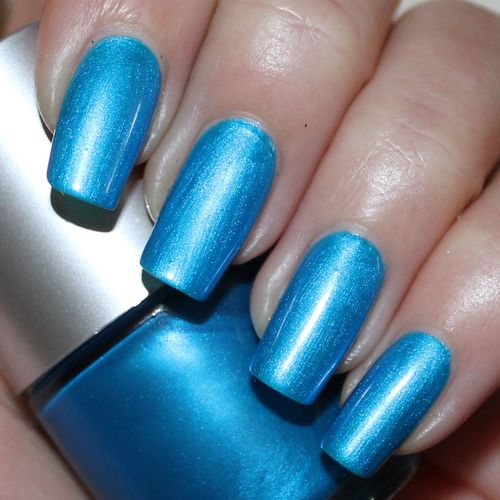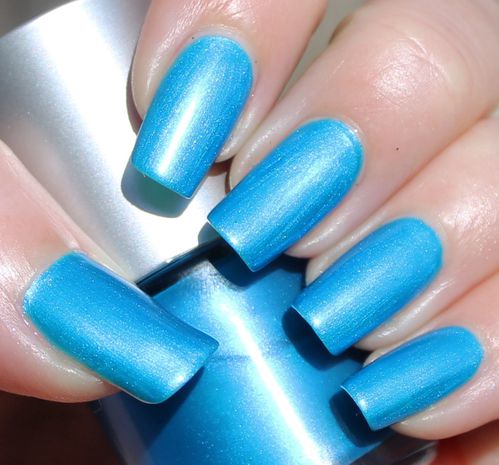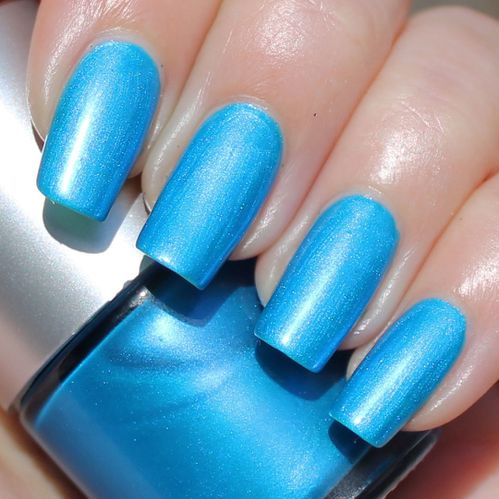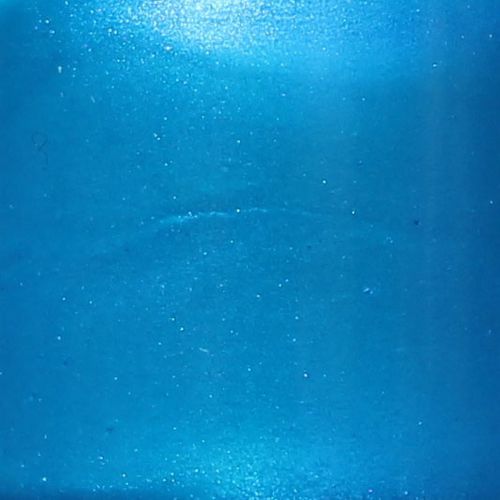 Sea Foam : Pour la dernière couleur de cette collection, un vert écume. Et oui cette collection manquait de vert. Ce vernis est vert anis irisé, avec une texture moins opaque que les autres, plus légère. Sur les photos j'ai mis trois couches et du top coat.
Sea Foam: For the last color of this collection, a sea foam green. And yes this collection missed a green. This varnish is lime iridescent green, with a less opaque texture than the other, lighter. On the pictures I put three coats and top coat.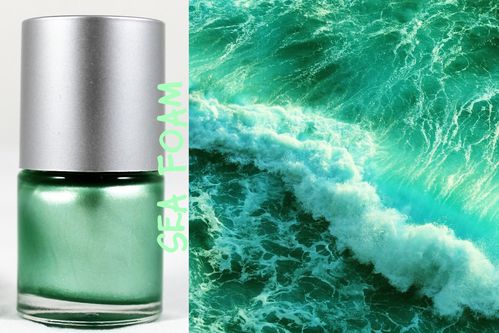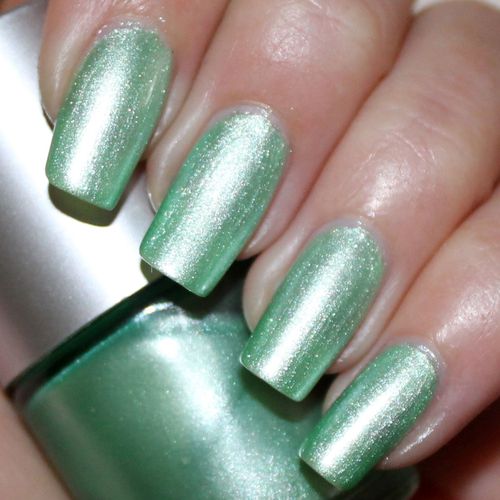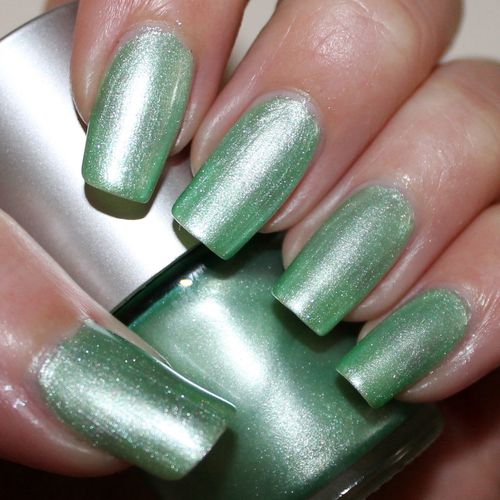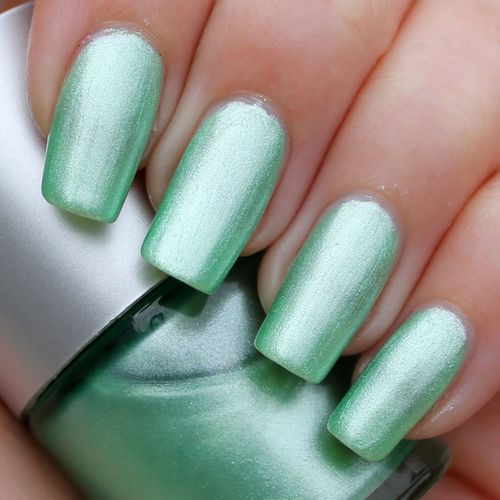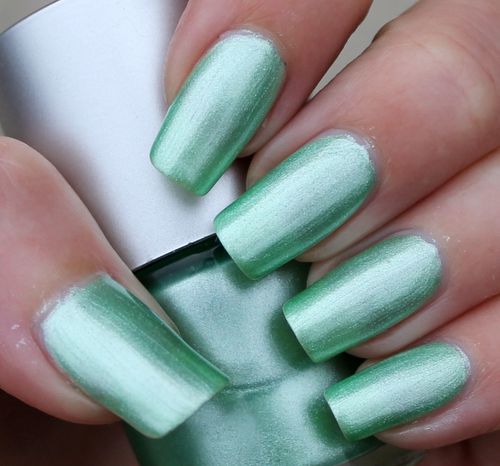 Ca y est vous avez vu tous mes nouveaux Franken Polish. Ils seront disponibles à la fin du mois sur etsy au prix de 6$ pour 10 ml. Je ne sais pas si ces 4 derniers en édition très limitée seront disponibles car je n'en ai pas beaucoup et je fais toujours une pré-vente auprès de mes amies nail addict avant de mettre à jour ma boutique. Ceci dit si j'ai beaucoup de demande je rachèterai peut-être certains de ces pigments si il me reste de la base et des bouteilles.
That's it you've seen all my new Franken Polish. They will be available at the end of the month on etsy for $6 for 10ml. I do not know if these four very limited editions will be available because I do not have much and I always do a pre-sale for my nail addict friends before restocking my shop. That said if I have a lot of demand I may redeem some of these pigments if I still have base and bottles.