J'ai enfin réussi à mettre la main sur quelques vernis de Emily de Molly, dont Studded Jeans. La couleur est un vrai bleu jean, qui ressort plus ou moins clair selon la luminosité, et il est parsemé de pailettes dorées holographiques et de ce que je qualifierai de petites fragments de paillettes (flakies ?) de la même couleur. Wahou c'est subtil et super joli, tellement que je m'ai gardé quasiment une semaine avant de prendre ces photos (vous pouvez voir les traces d'usure au niveau de bord libre). J'ai mis deux couches de vernis et une de top coat, la tenue a été parfaite, je suis vraiment ravie de ce vernis.
I finally managed to get my hands on some Emily de Molly varnish, included Studded Jeans. The color is a true blue jeans, more or less darker depending on the brightness, and it is dotted with gold holographic glitter and what I call small fragments of glitter (flakies?) of the same color. Wow this is pretty subtle and really pretty, I've kept it almost a week before taking these pictures (you can see the traces of wear at the free edge). I put two coats of varnish and one of top coat, it lasted perfectly, I'm really delighted with this varnish.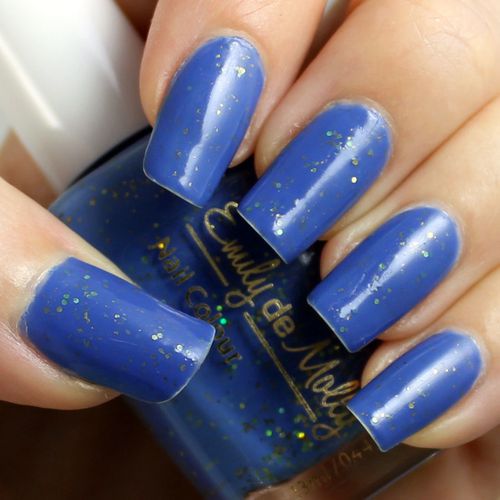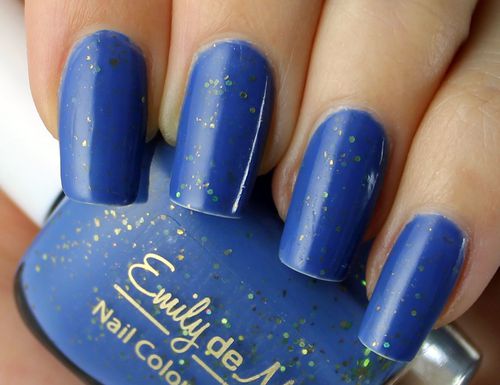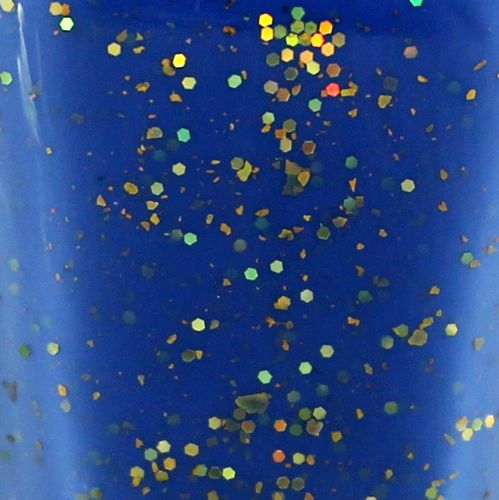 Peel-Off Base / Revlon Quick dry base coat / Emily de Molly Studded Jeans / HK Girl Top Coat
Ou acheter / where to buy: On Emily de Molly Etsy shop (Ships within Australia only) or Llarowe, Mei Mei's Signatures (ships internationally) Femme Fatale (ships within Australia only), Norway Nails (Ships within Europe) andSally Magpies (Ships within the UK). You can follow Emily de Molly on Facebook for more informations about the restocks.