Et oui encore du rose fluo (promis je vais changer de couleur) avec Emily de Molly Flurocious. C'est l'un des premier Emily de Molly que je voulais, j'adore ce mélange de rose fluo, de paillettes blanches et noires, un vrai délice à porter. Le seul défaut c'est que je n'aime pas les paillettes carrées, mais bon ça passe encore il est tellement magique. Par contre j'ai du mettre 3 couches il n'est pas très opaque.
And yes again neon pink (I promise I will change color) with Emily Molly Flurocious. This is one of the first Emily de Molly I wanted, I love the mix of neon pink, white and black glitter, a true delight to wear. The only drawback is that I do not like square sequins, but it is fine it is so magical. But I had put three layers it is not very opaque.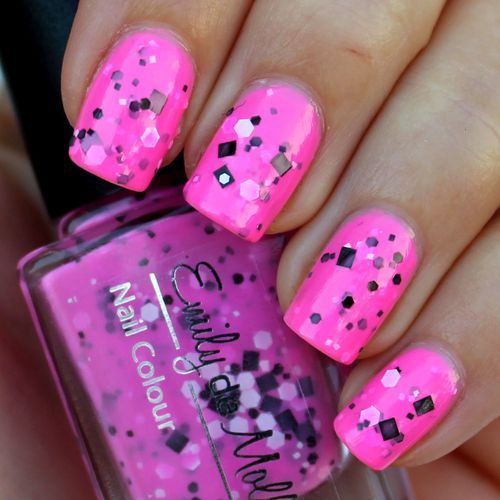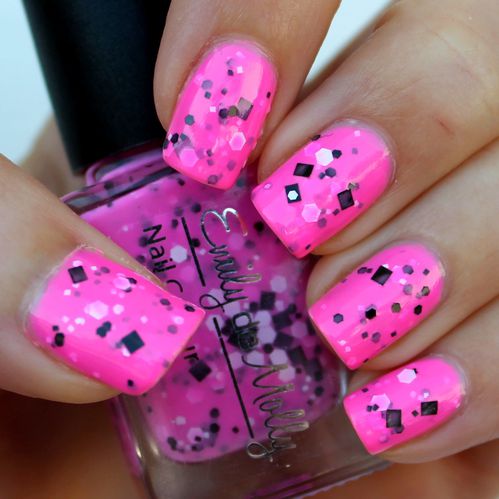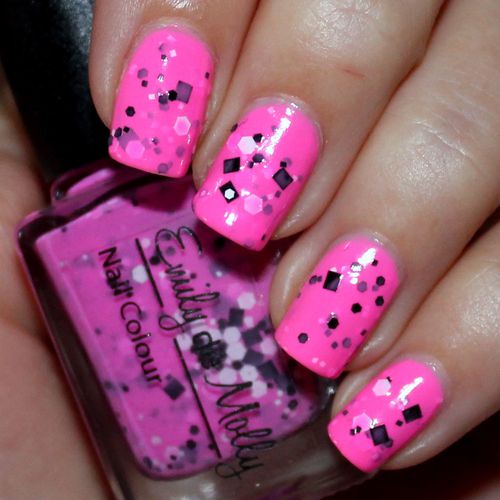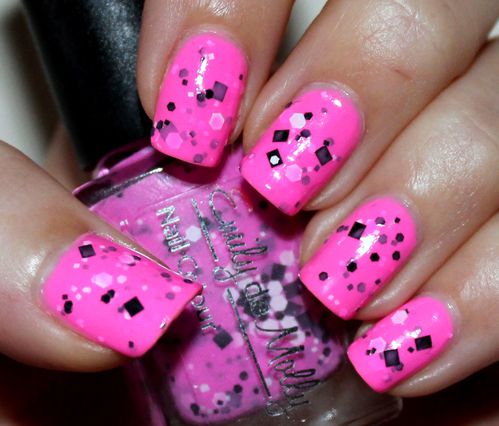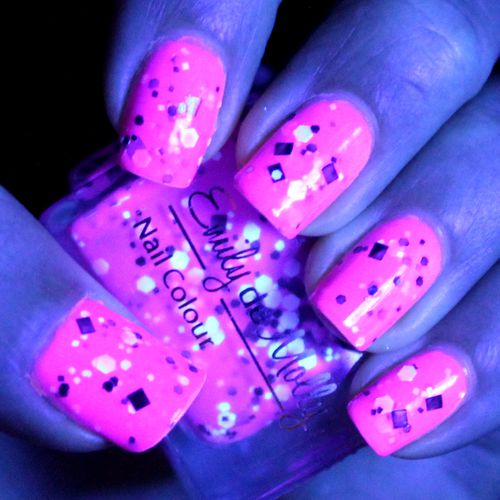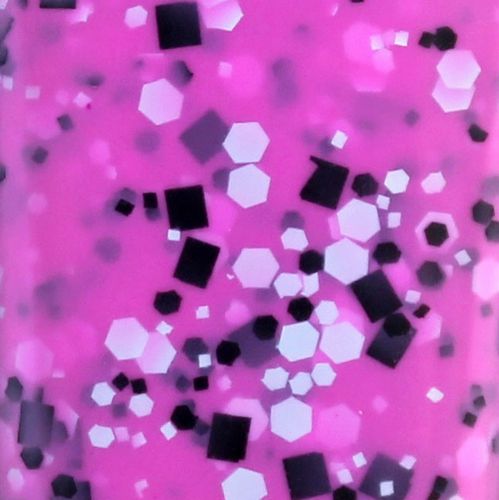 Peel-Off Base / Revlon Quick dry base coat / Emily De Molly Flurocious / Poche Top Coat
Ou acheter / where to buy: On Emily de Molly Etsy shop (Ships within Australia only) or Llarowe, Mei Mei's Signatures (ships internationally) Femme Fatale (ships within Australia only), Norway Nails (Ships within Europe) and Sally Magpies (Ships within the UK). You can follow Emily de Molly on Facebook for more informations about the restocks.