Mon premier Cult Nails, Annalicious, est une pure merveille. Alors par contre je suis fachée contre mon appareil photo (et moi-même) car les photos ne lui rendent pas du tout justice... C'est un rouge flashy avec des reflets dorés car il contient une multitude de micro flakies. Vous pouvez les voir dans la bouteille, c'est pareil sur mes ongles sauf que ça ressort trop mal en photo. Bon OK j'ai pris ces photos rapidement juste après ma manucure, j'ai même encore quelques bavures au coin des ongles, et je pense que la couche de sèche vite rend les ongles tellement glossy que ça rend difficile de prendre les reflets en photo. Bref à re-swatcher, mais en attendant j'aime vraiment beaucoup de vernis !
My first Cult Nails, Annalicious, is a marvel. So I am pissed off against my camera (and myself) because pictures are awful compare to the reality... This is a flashy red with golden reflections because it contains a multitude of micro flakies. You can see them in the bottle, it's the same on my nails but it appears too bad on pictures. Well OK I took these pictures quickly after my manicure, I even still have a polish spots around my nails, and I think the seche vite top coat makes nails so glossy that it makes it difficult to take pictures of reflections . Well I will need to swatch it again, nevertheless I really love polish!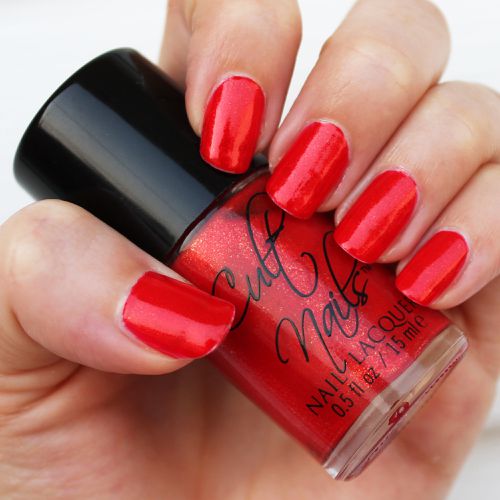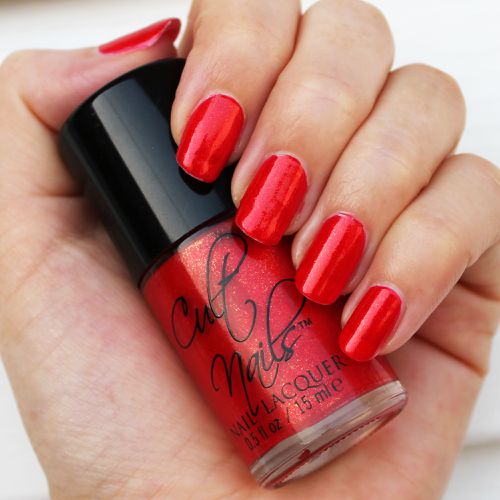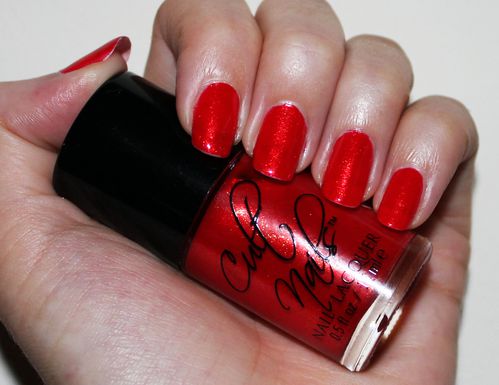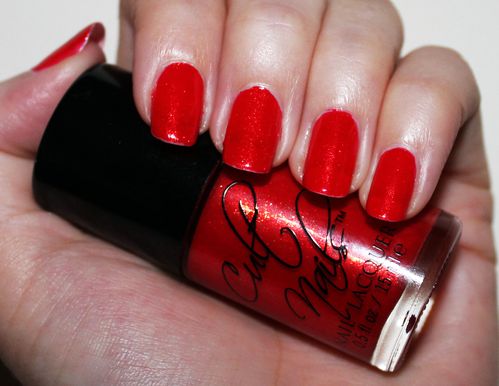 Revlon Post Trauma Nail Treatment / Revlon Quick dry base coat / Cult Nails Annalicious / Sèche vite Top Coat
Ou acheter / Where to buy: Online on Cult Nails Shop.