I am starting this Pink month with a bright, neon, amazing, sparkly color... Cupcake Polish Folies Bergere. It is a neon pink with some darker micro flakies and some tiny holographic glitter. It is an explosion of texture and colors, it is pretty glorious! I absolutely love it, though it looks not as coral in real like, but more pink.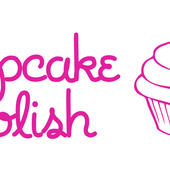 Cupcake Polish - the world's best holographic nail polish!
Cupcake Polish is a top creator of handmade indie nail polish in the United States. We love creating gorgeous holographic nail polish and other special effects. We have everything you need to have ...