As I said in my previous post, I love the new Essie Winter collection. So I got adventurous and decided to put on the red of this collection, Essie In a Gingersnap. No winter collection is complete without a Christmas Red color, and this one is just that, the perfect Christmas color. It is a deep red with a very foiled strong shimmer, and even some gold micro glitter. It is beautiful and mesmerizing. The formula is super smooth and opaque, I really do like like even though I am not really the "red nails" type of girl.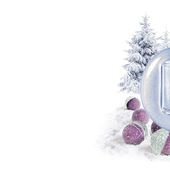 essie - Nail Colors, Nail Polish, Nail Care, Nail Art & Best Nail Tips - Essie
Nail Colors, Nail Polish Trends, Nail Care & At-Home Manicure Supplies by Essie. Shop nail polishes, stickers, and magnetic polishes to create your own nail art look.