I have not bought a full Essie collection in a very long time, but they recently released their winter collection and it is gorgeous. I could not resist these frosted shades. Here is Bonbon Nuit, a milky pink base with so many micro flakies it looks almost foiled. It sparkles in the light and looks so frosted in the shade, I mean seriously I am in love with a winter collection it might be the first time (I am more of a hot neon shades kind of girl). Anyway in coats it has decent coverage, for formula is smooth and applies like a dream, good job Essie!
Essie Fill The Gap Base Coat / Essie Bonbon Nuit / Essie Gel Top Coat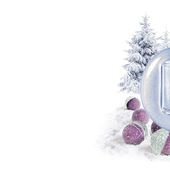 essie - Nail Colors, Nail Polish, Nail Care, Nail Art & Best Nail Tips - Essie
Nail Colors, Nail Polish Trends, Nail Care & At-Home Manicure Supplies by Essie. Shop nail polishes, stickers, and magnetic polishes to create your own nail art look.