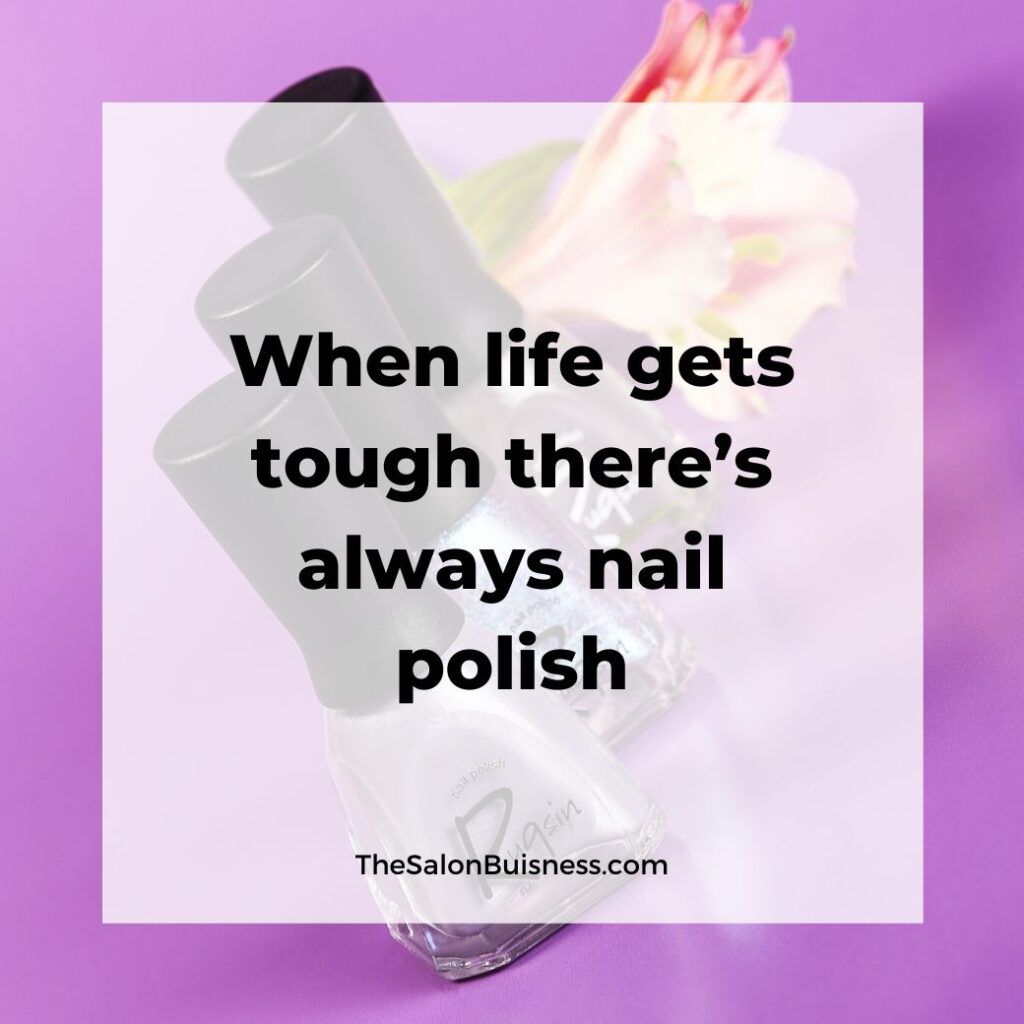 It has been a while since I shared a nail polish haul. It has been a rough couple of month for everybody I think, and it definitely had an effect on my mood, but also on my shopping habits. Not only have I not been doing my nails very often (or even wore nail polish that much) but I felt like I did not want to buy more nails polishes. Still I bough a few these past 3 month, so I thought I would combine all of June, July and August in one post.
Overall, I bought a few collections from ILNP and Pop Polish, some random colors from various brands, some usual Shleee Polish, and as often some PPU. It is not that much for 3 month worth of shopping, but I am fine with it. And I do not think I will purchase much in the next few month, as fall and winter collections or colors are not usually my thing, but we will see!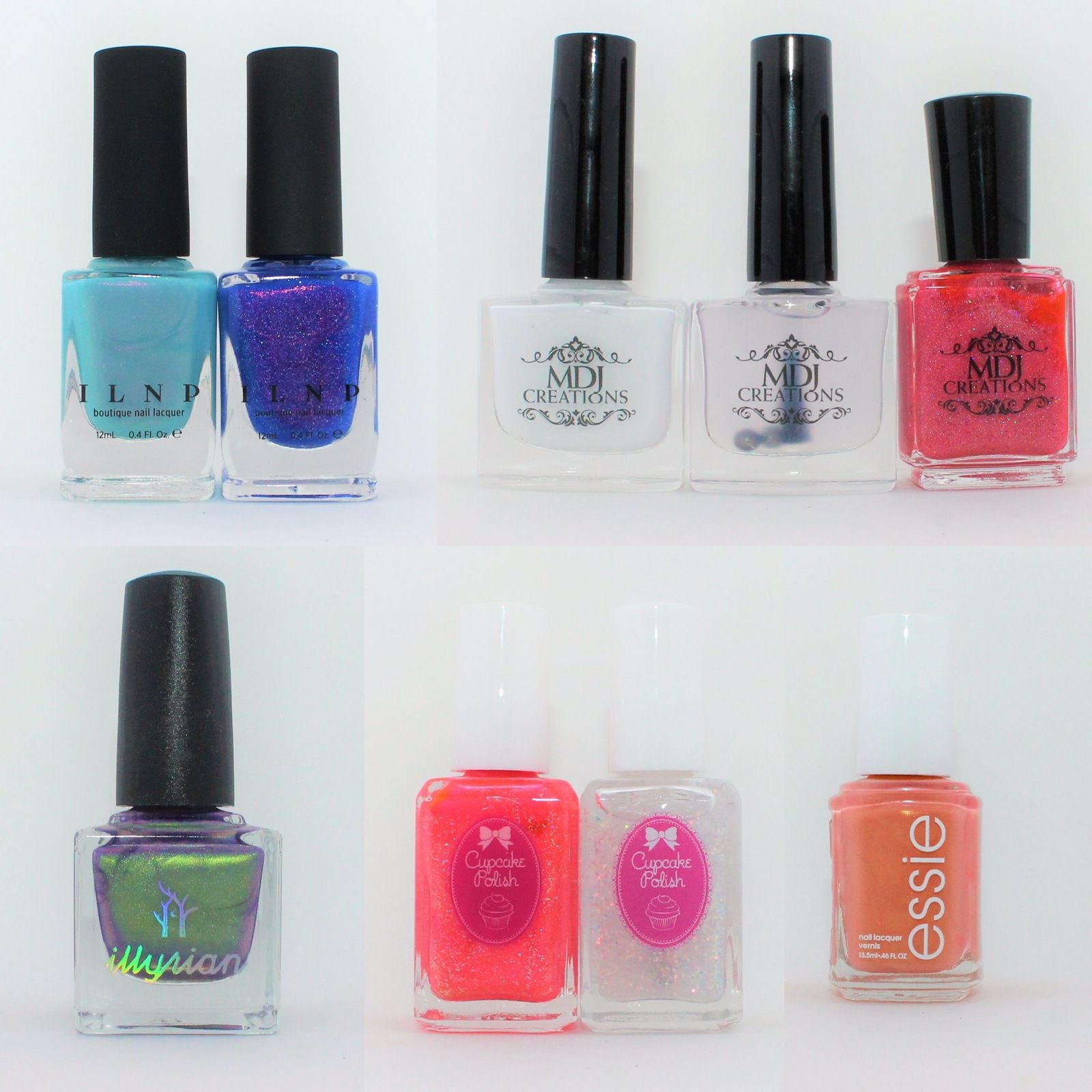 ILNP Valentia & Deep End. MDJ Creations White fluid art, Clear fluid art & My Sweetheart. Illyrian Polish Angel. Cupcake Polish Shimmering Sunburst & Frosting. Essie Reach New Heights.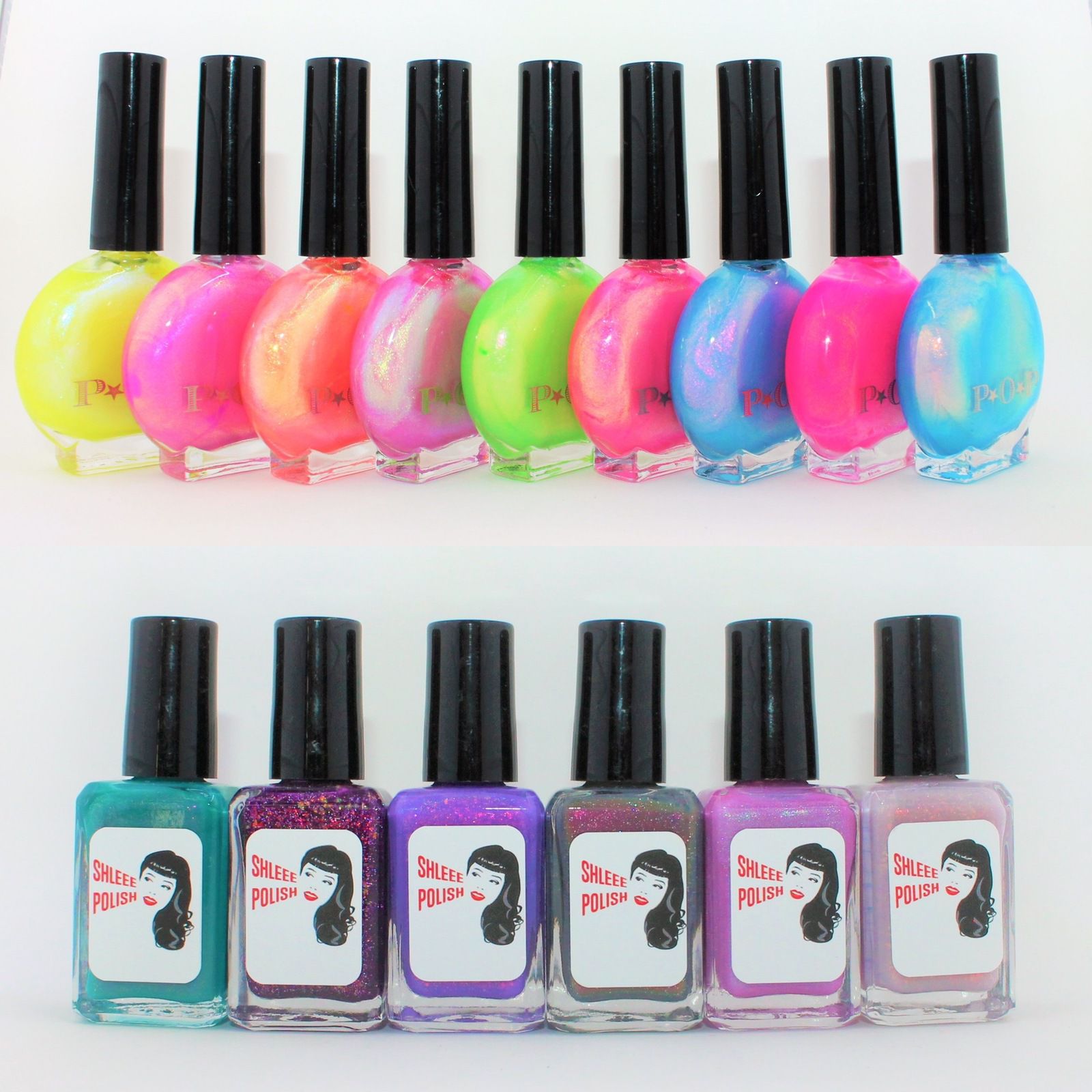 Pop Polish Jem and the Holograms collection. Shleee Polish My Name isn't Alice, Now or Never, Chateau, Rain on Me 2.0, Quick Convo & Giselle.