Sometimes I can't decide which color I want ot wear, so I pull out a few and try to pick one. This time I did not want to pick just one so I decided to wear them all, or at least one per finger, and do a skittle manicure. I did not try to do an ombre or whatever, I just randomly put a diffrent color on each nail, but I used only pink and coraly pink polishes. It was actually a lot of fun to wear and I might do that more often!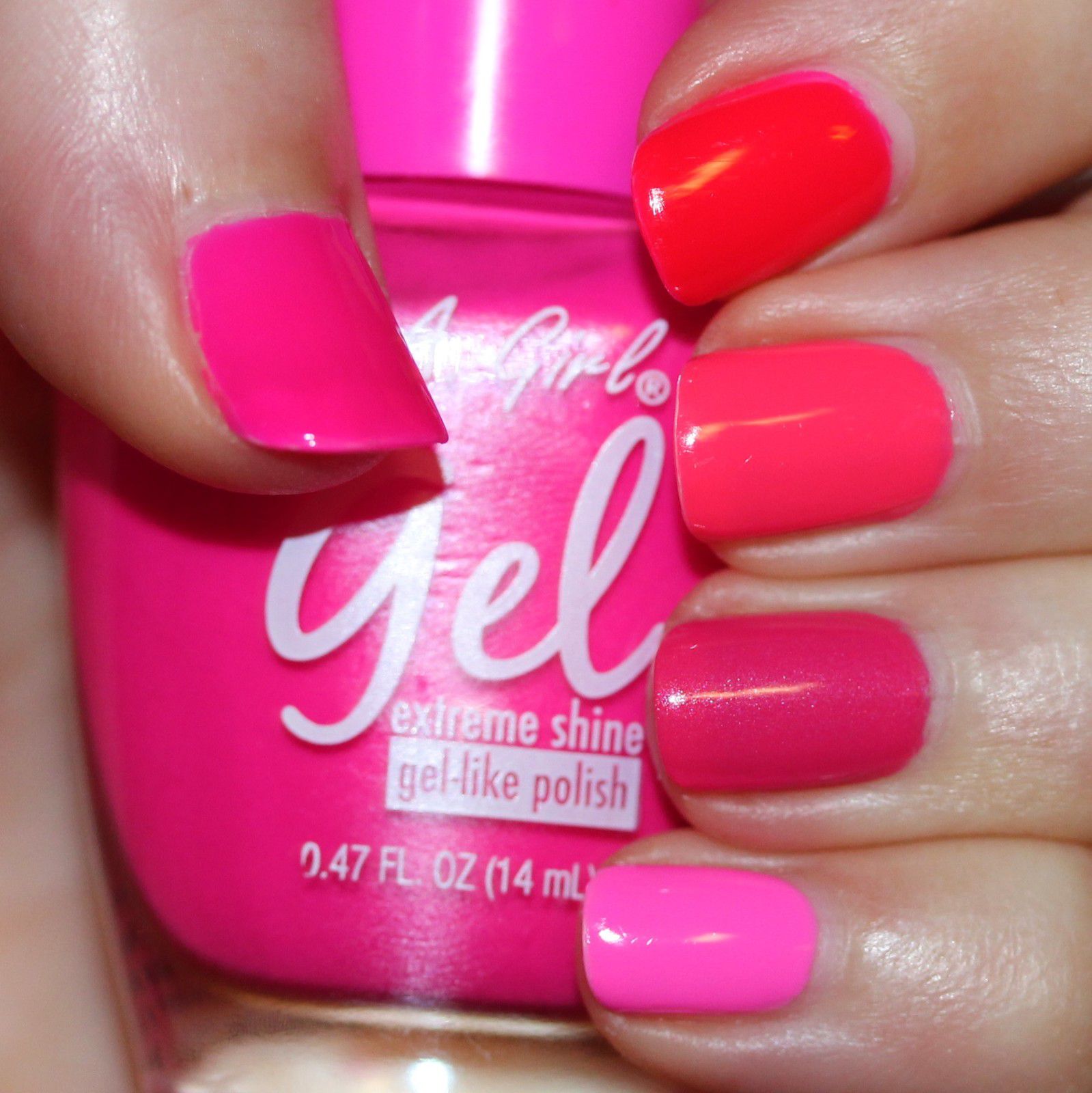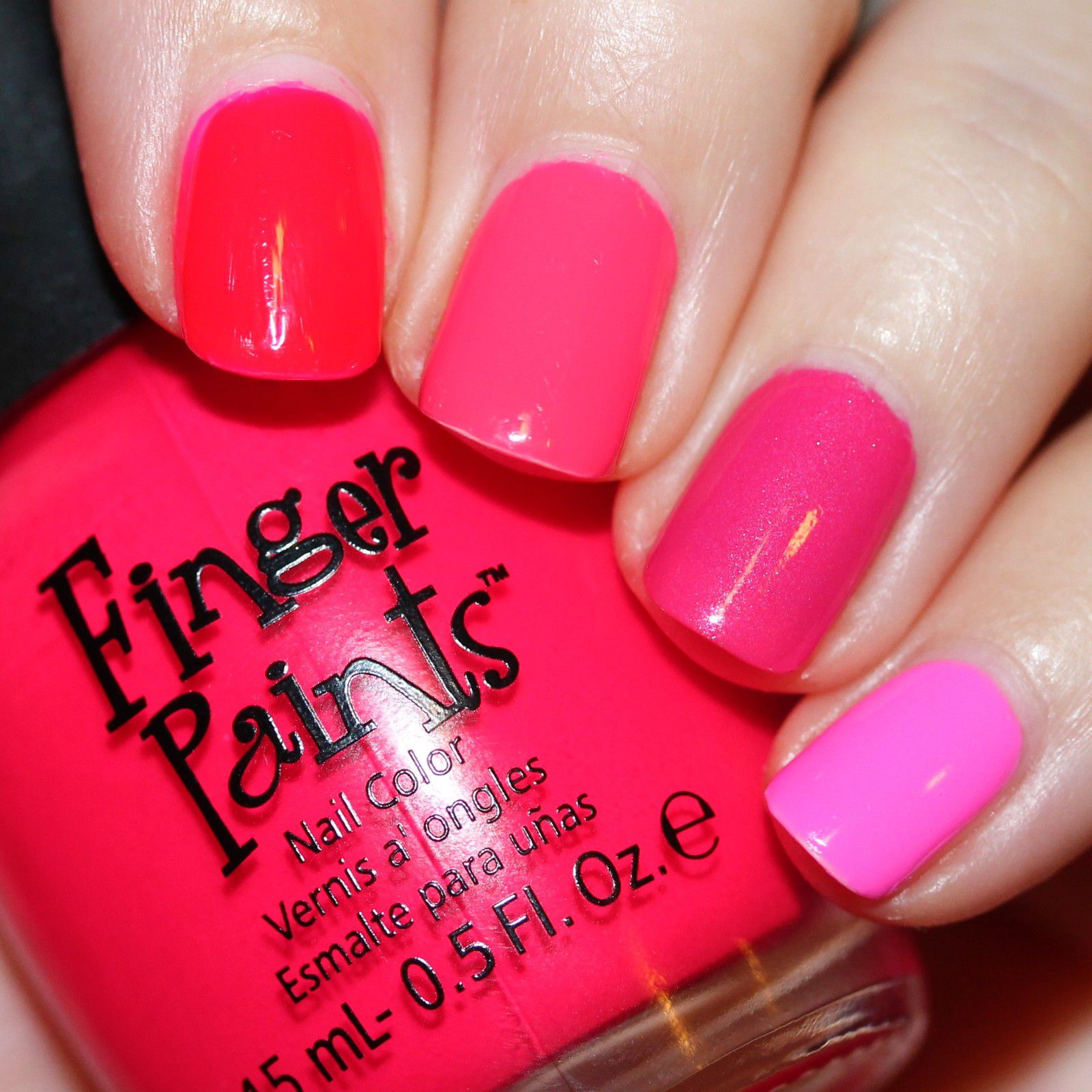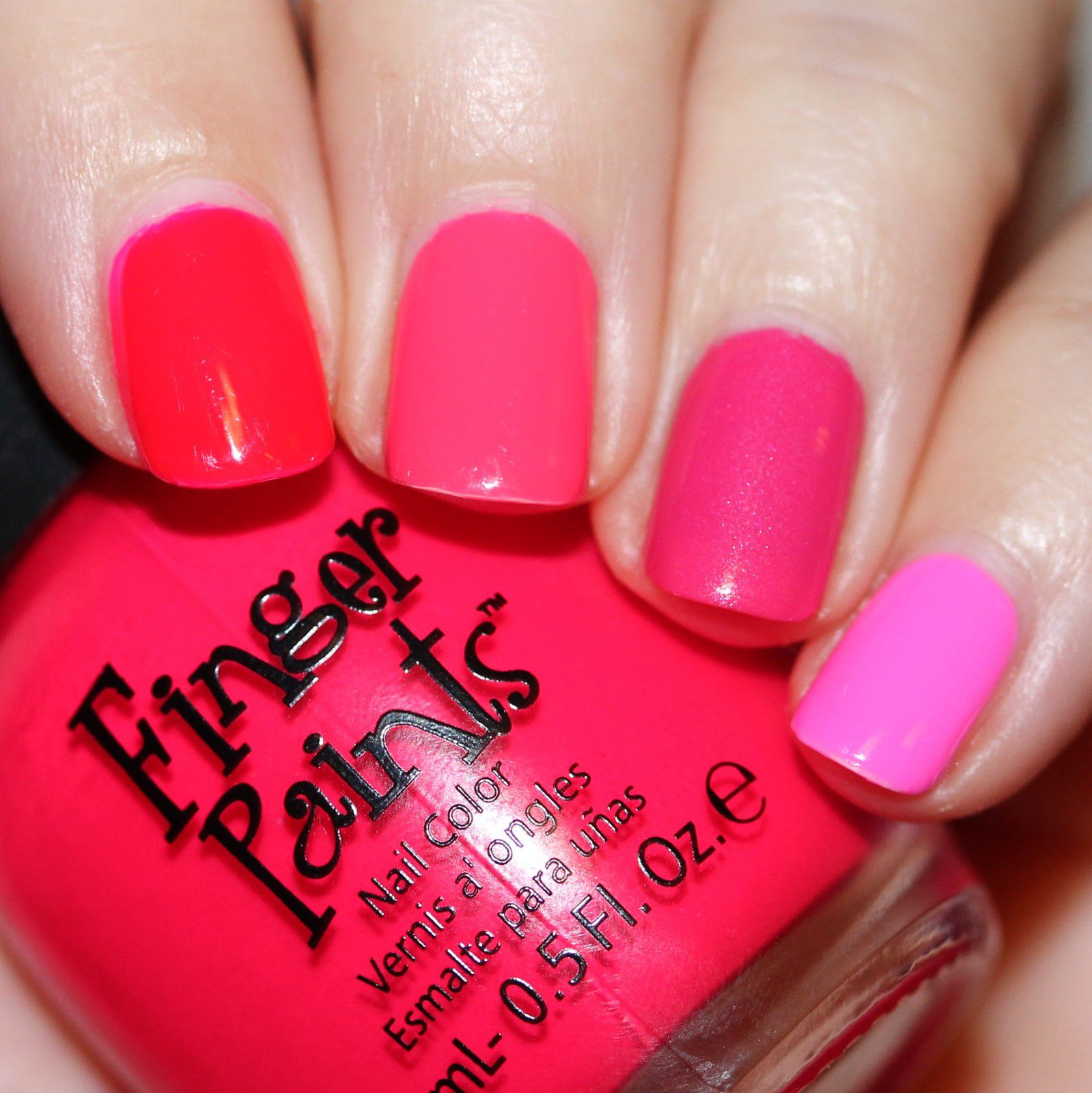 Essie Protein Base Coat / LA Girls Desire, Rio & Eden / Finger Paints Pink Perspective & A-Cry-Lic A Girl / Poshe Top Coat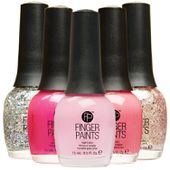 New brush designed for a smooth application One-coat application Spectacular shine Intense color FingerPaints is state-of-the-art, salon-quality, super-high-shine nail color that allows you to ...
https://www.sallybeauty.com/nails/nail-polish/nail-color/FPAINT1.html

Shop L.A. Girl Cosmetics for nail polish and nail treatments. Find an unrivaled selection of gel-like intense color polish from the Gel Extreme Shine Collection and rich coverage and intense shine ...