As I mentioned recently, I was only able to do my nails once in the past month, but I did take pictures. I choose Essie Spring in Your Step because this color cheered me up without being to flashy, Believe it or not I have been more into softer colors recently, I guess I am not in the neon mood right now. I only kept these nails for a few days, I cut everything short again before going backl to work, so you might not see any mani for about 2 weeks or so. Stay Safe.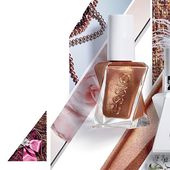 essie - Nail Colors, Nail Polish, Nail Care, Nail Art & Best Nail Tips - Essie
Nail Colors, Nail Polish Trends, Nail Care & At-Home Manicure Supplies by Essie. Shop nail polishes, stickers, and magnetic polishes to create your own nail art look.