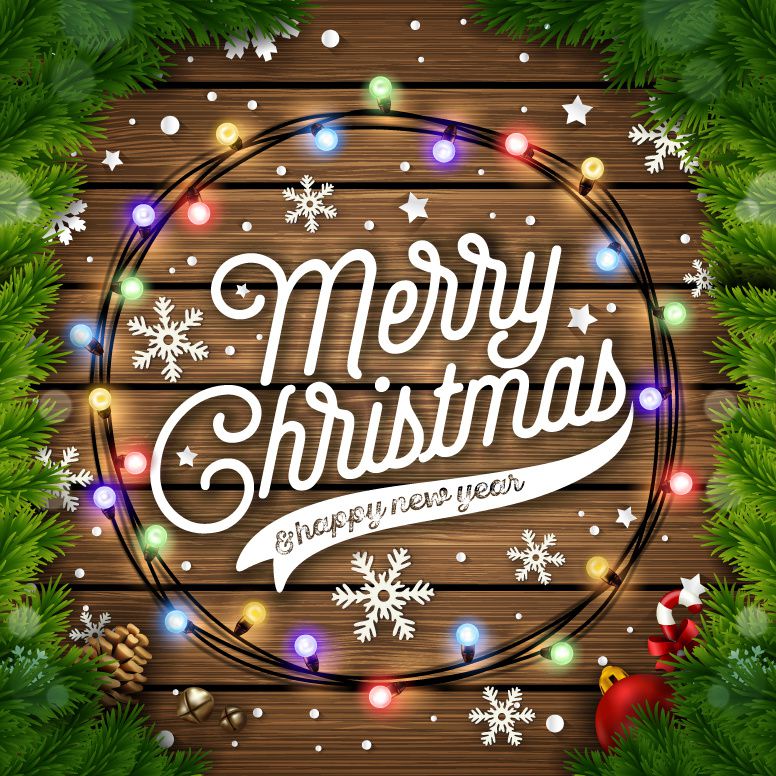 Alors que nous approchons de la fin du mois et de l'année, il est temps pour moi de partager mon petit butin de novembre et décembre 2019. Bien que je n'aie pas acheté (ou plutôt reçu) grand chose en novembre, en décembre c'est une autre histoire! J'ai d'abord reçu toutes mes commandes de Black Friday (pas beaucoup, en fait juste une de Native War Paints) et les Polish Pickup Pack de novembre et décembre. Mais je ne me suis pas arrêté là, j'ai en quelque sorte compensé mon manque de shopping en novembre avec plusieurs commandes chez Blush Lacquers, Femme Fatale, Glitter Daze, POP Polish et comme d'habitude Shleee Polish. J'ai également acheté quelques Essie avec des coupons chez CVS et j'ai également reçu un joli vernis Yver Rocher comme cadeau de Noël.
As we get close to teh end of the month anf year, it is time for me to share my Nov-Dec 2019 haul. Though I had not purchased (or rather received) nearly anything in November, in December this is another story! First I received all my black Friday orders (not that many, actually just the Native War Paints) and both November and December Polisk Pickup Pack. But I did not stop there, I kind of made up for my lack of shopping in November with a few orders with Blush Lacquers, Femme Fatale, Glitter Daze, POP Polish and as usual Shleee Polish. I also got some Essie with coupons at CVS, and got a pretty Yver Rocher polish as a Christmas gift.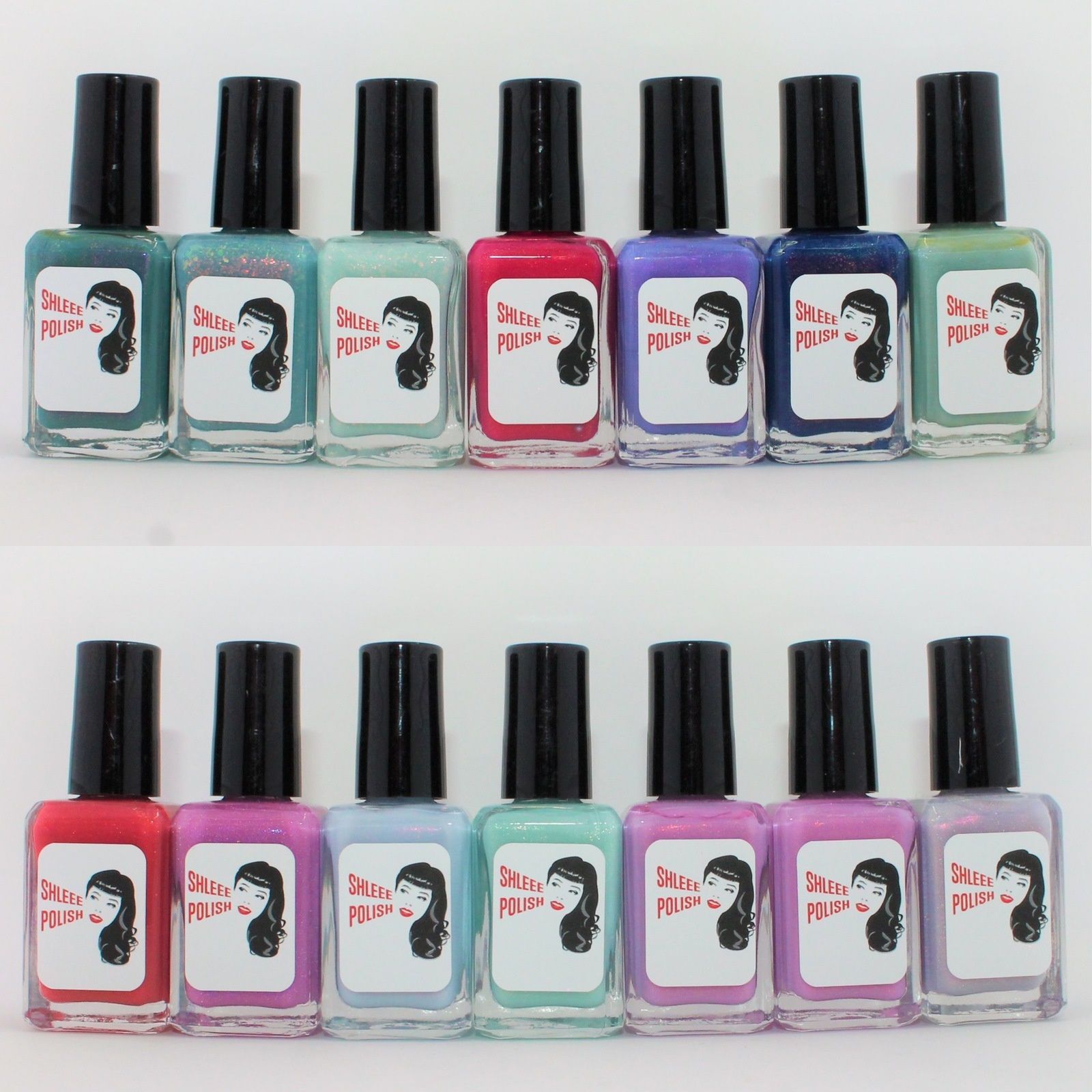 Shleee Polish Mariner, Tumbling Lights, Mint Opal, Dollar Princess, Me Time, Night Time Walkers, Mint Julep, Less Than Lovers, Dream Glow, Glacier heart, Hold Your Breath,, Drama Club (2 of them), Full Flower Moon.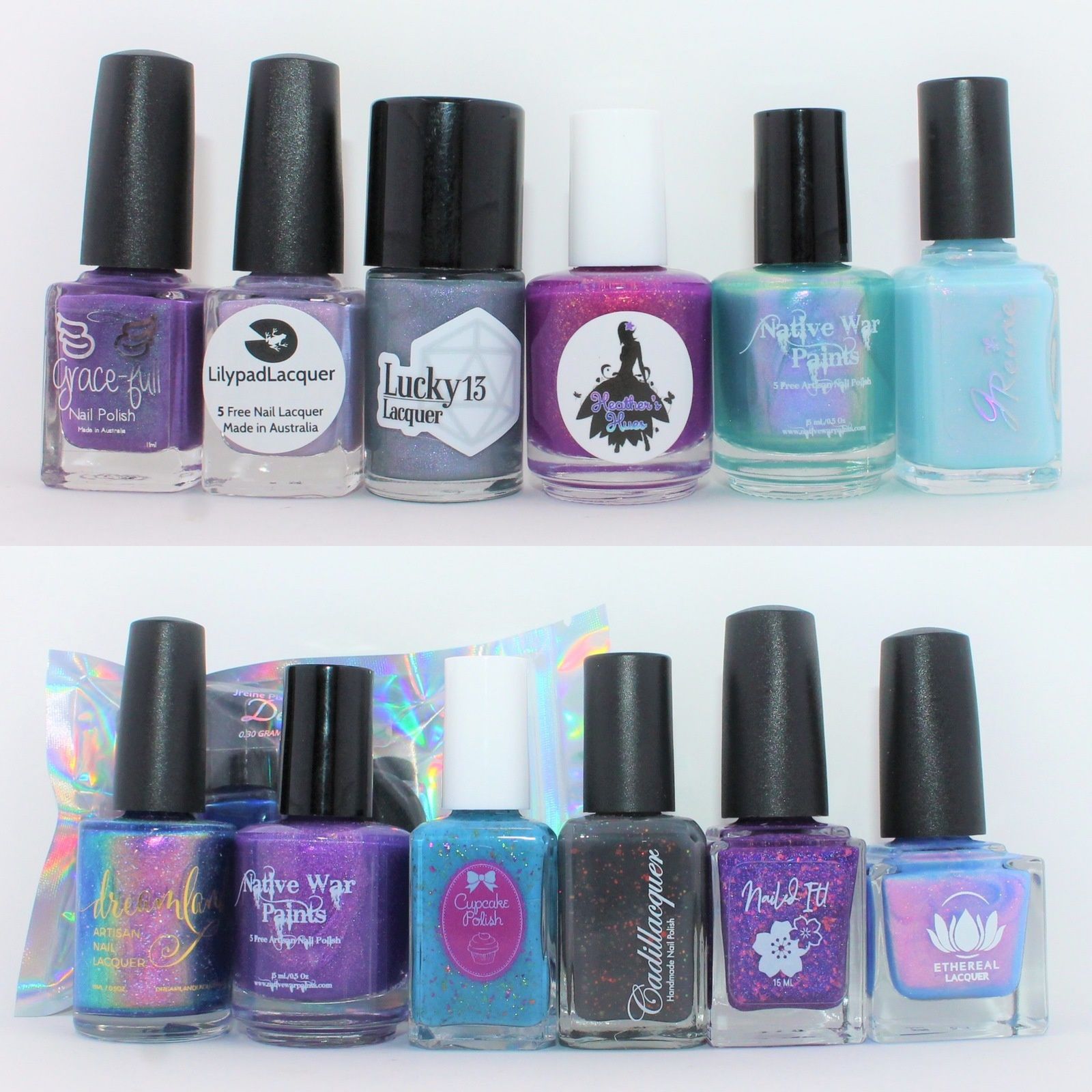 PPU December 2019 - Grace-Full Winter Blooms, Lilypad Lacquer Below Zero, Lucky 13 Nuclear Winter Wonderland, Heather's Hue Hotel of Ice, Natuve War Paints Beautiful Wanderings, JReine Crystal Star. PPU November 2019 - JReine Pixie Magic Kit Destiny, Dreamland Lacquer What an Awkward Situation, Native War Paints Three Brothers, Cupcake Polish I'll Never Grow up, Cadillacquer Mother Holle, Nailed It! Spirit of The Forest, Ethereal lacquer Under The Sea.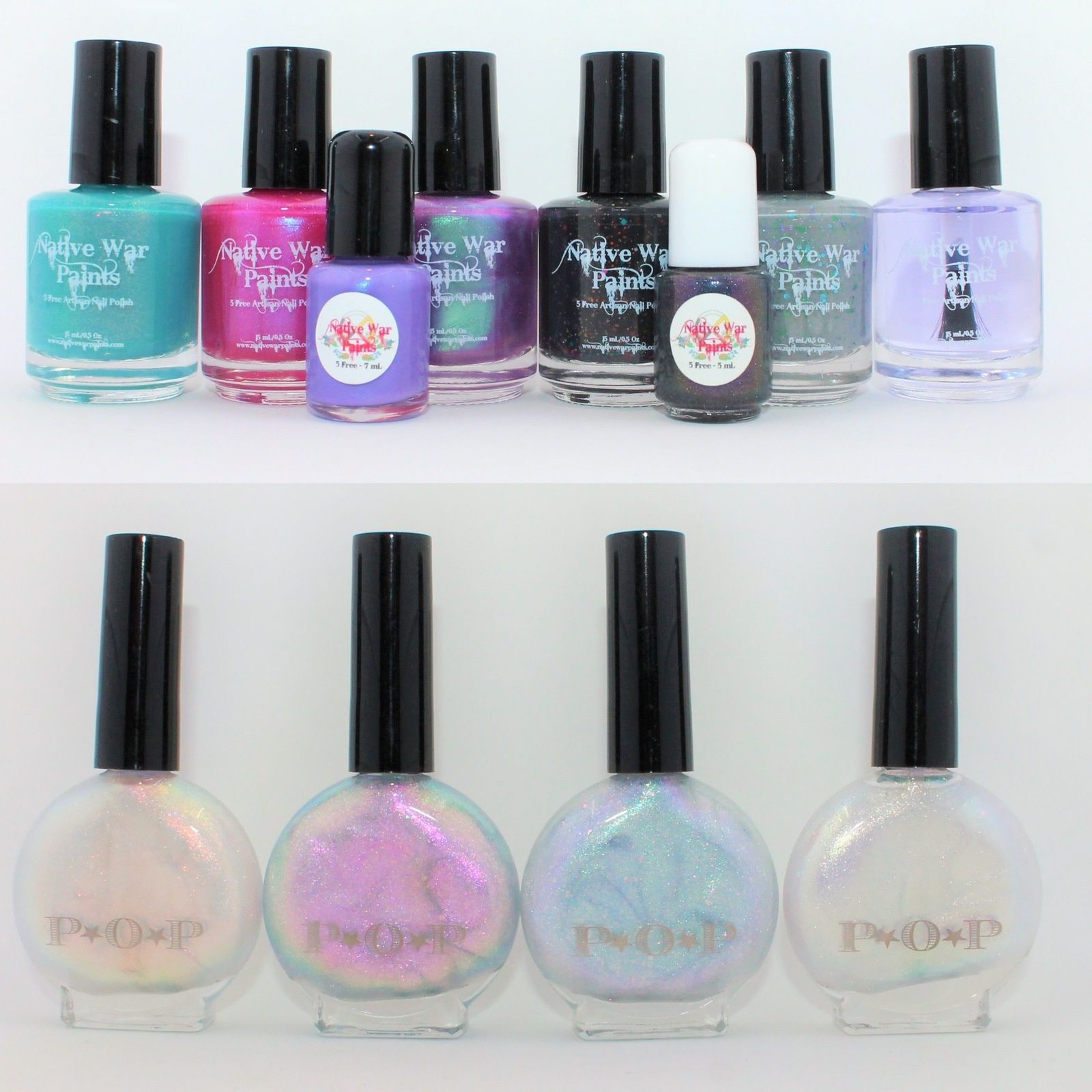 Native War Paints Cold Moon, Raspberry Vinaigrette, Triangulum, Shoppers Paradise, Oops I Did it Again, Hurry Hurry Top Coat, Wisteria (min), Black Friday Mystery (mini). POP Polish Magical, Wondrous, Blissful, Enchanted.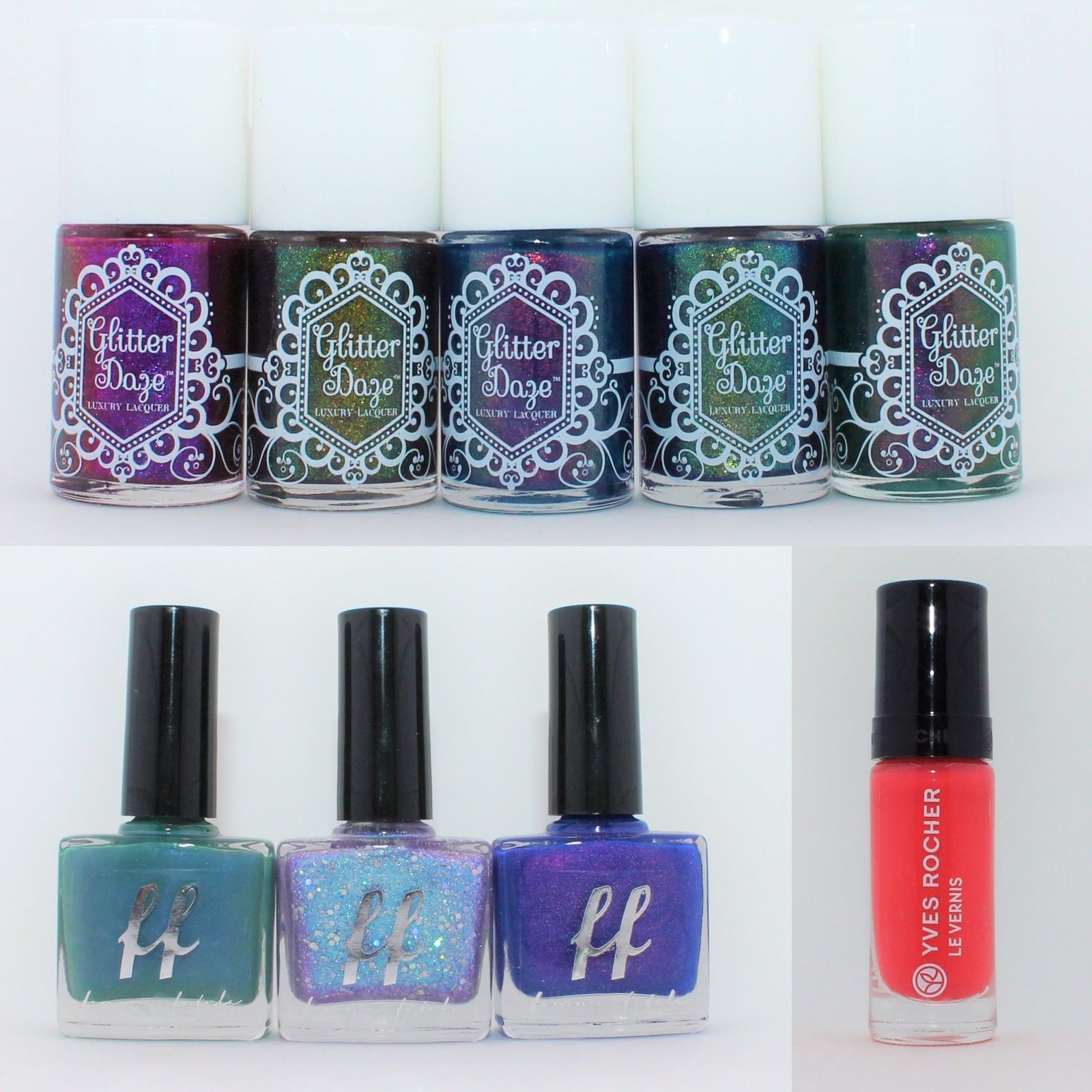 Glitter Daze Cruella, Evil Queen, Yzma, Ursula, Maleficent. Femme Fatale Cosmetics Joie de Vivre, Lace & Ruffles, Clandestine Affair. Yves Rocher Capucine.