Quoi de plus estival qu'un vernis fluo et juteux avec pleins de jolis reflets. Je pars en vacances demain et je voulais quelque chose de flashy, mais aussi qui va durer. Voici donc Orly Gel FX Ablaze, un jelly orange corail avec des microflakies dorées. Il n'est pas très opaque et comme c'est un vernis semi-permanent, plus tu en mets, plus il devient épais... Donc 3 couches et je me suis arrêtée, mais j'aime ce petit effet jelly, c'est tres frais !
What's more summery than a juicy neon poish with lots of shimmers. I'm going on vacation tomorrow and I wanted something bright, but also that will last. Here is Orly Gel FX Ablaze, a coral orange jelly color with gold microflakes. It is not very opaque and as it is a gel polish, the more you layer it, the thicker it becomes ... So 3 layers and I stopped, but I like this little effect jelly, it is very fresh!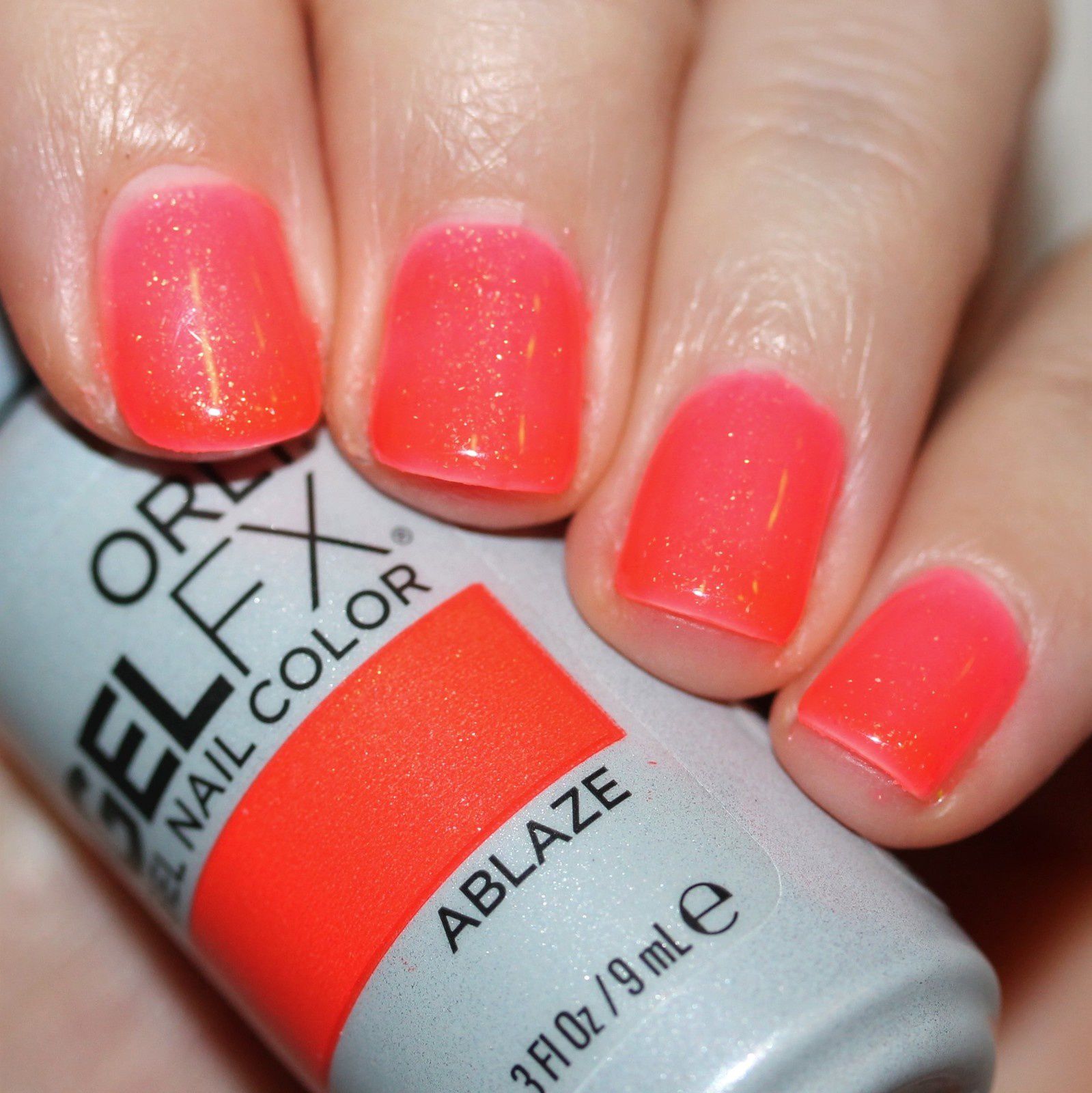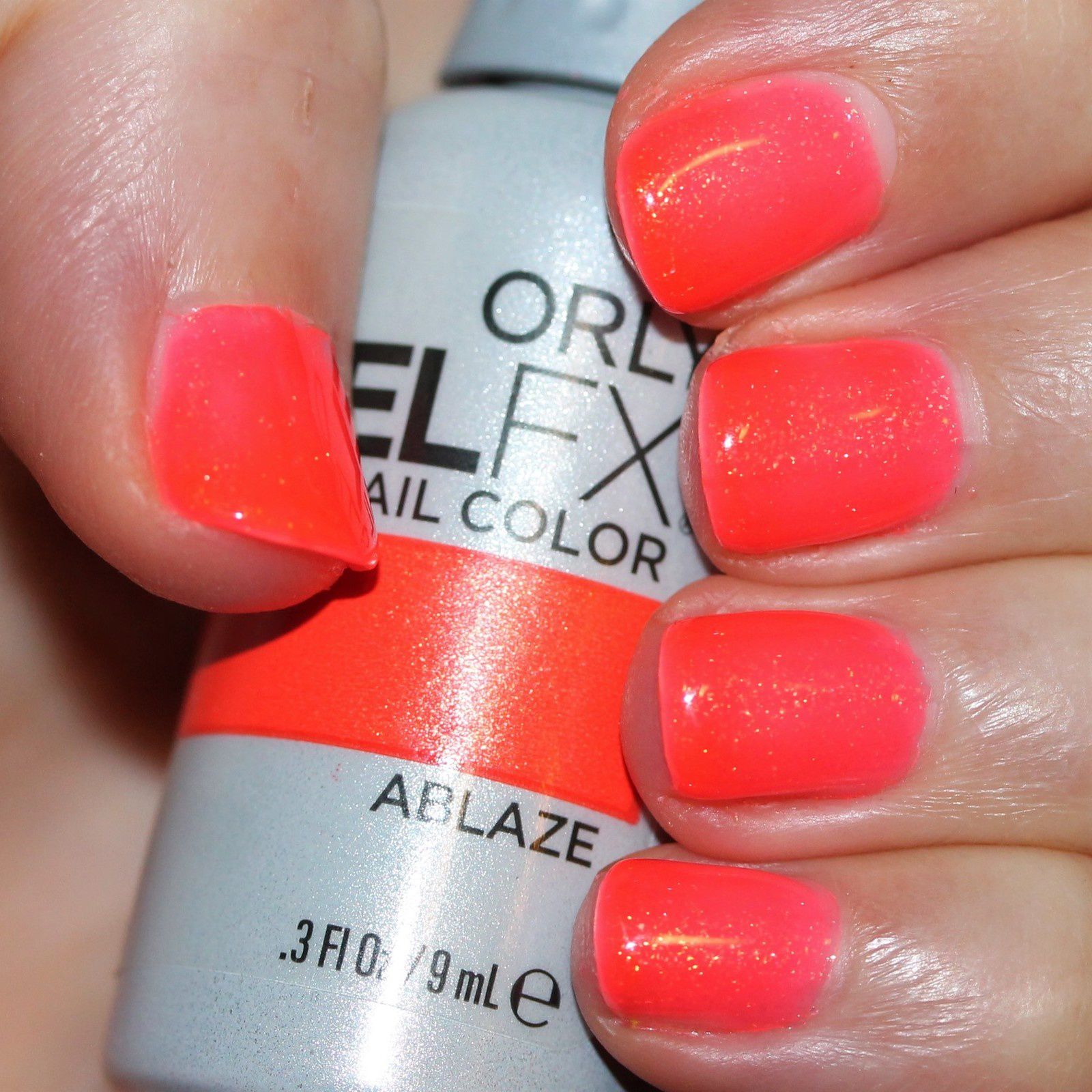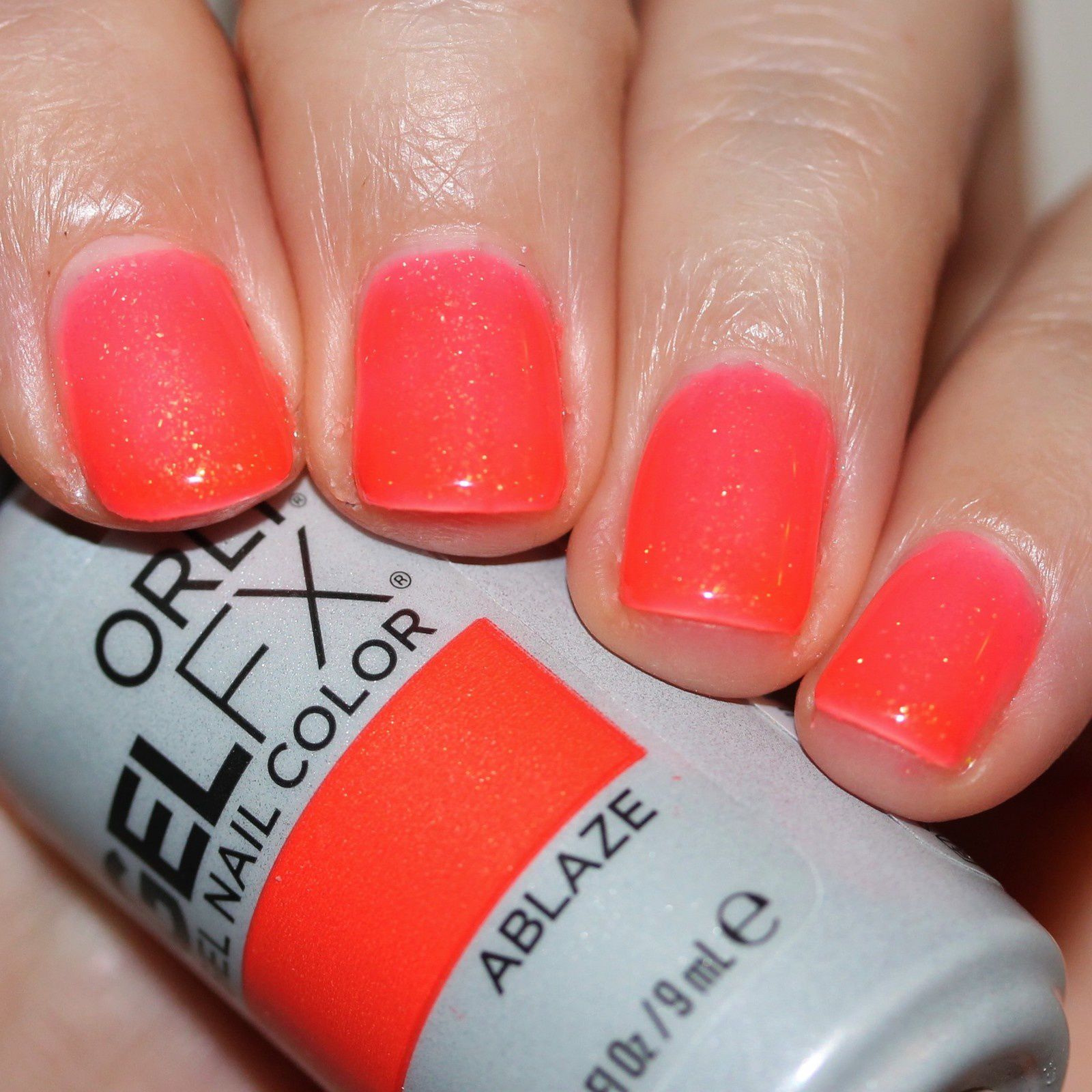 Gelish pH Bond Nail Prep / Gelish Foundation Soak Off Gel Base / Orly Gel FX Ablaze / Gelish Top it off Soak Off Gel Sealer
The Original Vitamin-Infused Gel Manicure System Chip-free wear & brilliant shine up to 21 days. Antioxidants Vitamin A & E promote healthy nails. Pro-Vitamin B5 protects nail structure.