Mes ongles ont repoussé et sont assez longs pour que je me sente à l'aise de porter des couleurs très vives. Je porte donc un jaune vif, China Glaze Sun-Kissed. Il a beaucoup plu (plus que d'habitude pendant la saison des pluies) en Floride, et il y a des jours où nous ne voyons pas le soleil (ce qui est assez inhabituel), j'ai donc voulu porter le soleil sur mes ongles. China Glaze Sun-Kissed est très flashy, presque néon, mais un peu transparent. J'ai donc utilise une base blanche claire et 3 couches de Sun-Kissed pour obtenir une opacité et une luminosité maximales. Mission accomplie, cette couleur me met de bonne humeur, j'adore.
My nails grew back long enough for me to feel confortable to wear super bright colors, so here I am wearing a bright sunny yellow, China Glaze Sun-Kissed. It has been rainning a lot (more than usual duting rainy season) here in Florida, and there is days we do not see the sun (which is again quite unusual), So I needed to wear the sun on my nails. China Glaze Sun-Kissed is super bright, alsmost neon, but a little bit sheer, so I use a light white base and 3 coats of Sun-Kissed to get full opacity and maximum brightness. Mission accomplished, this color put me in a good mood, I love it.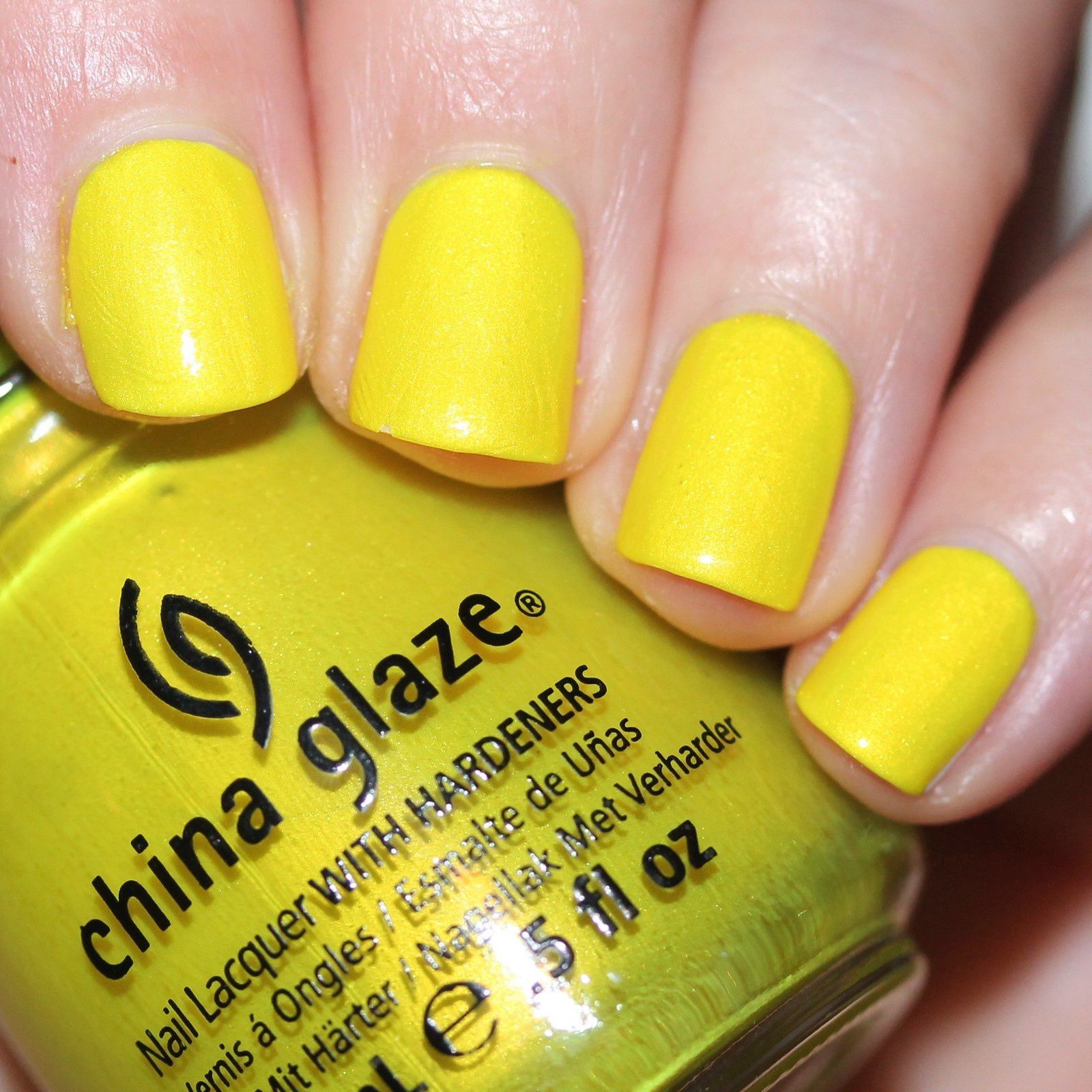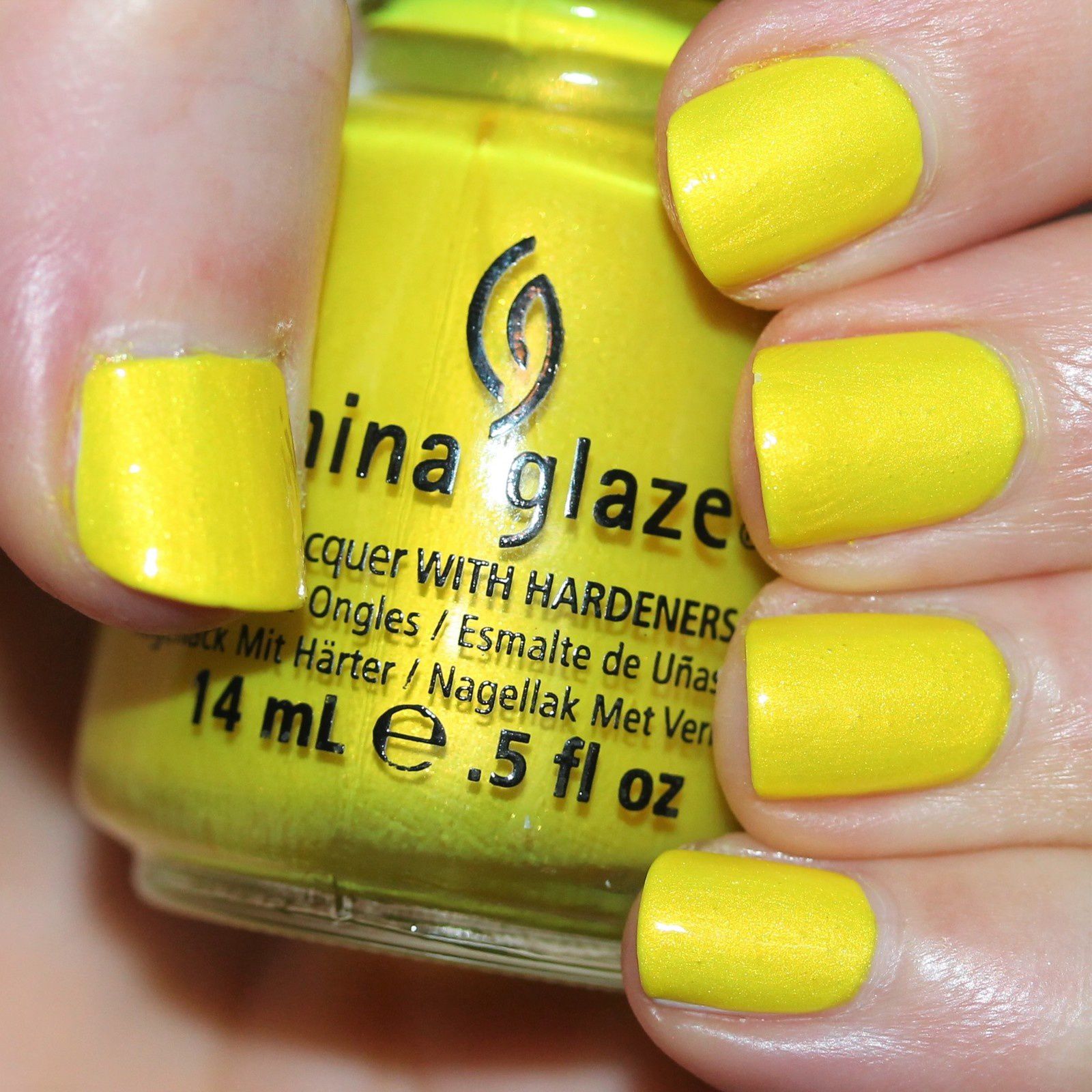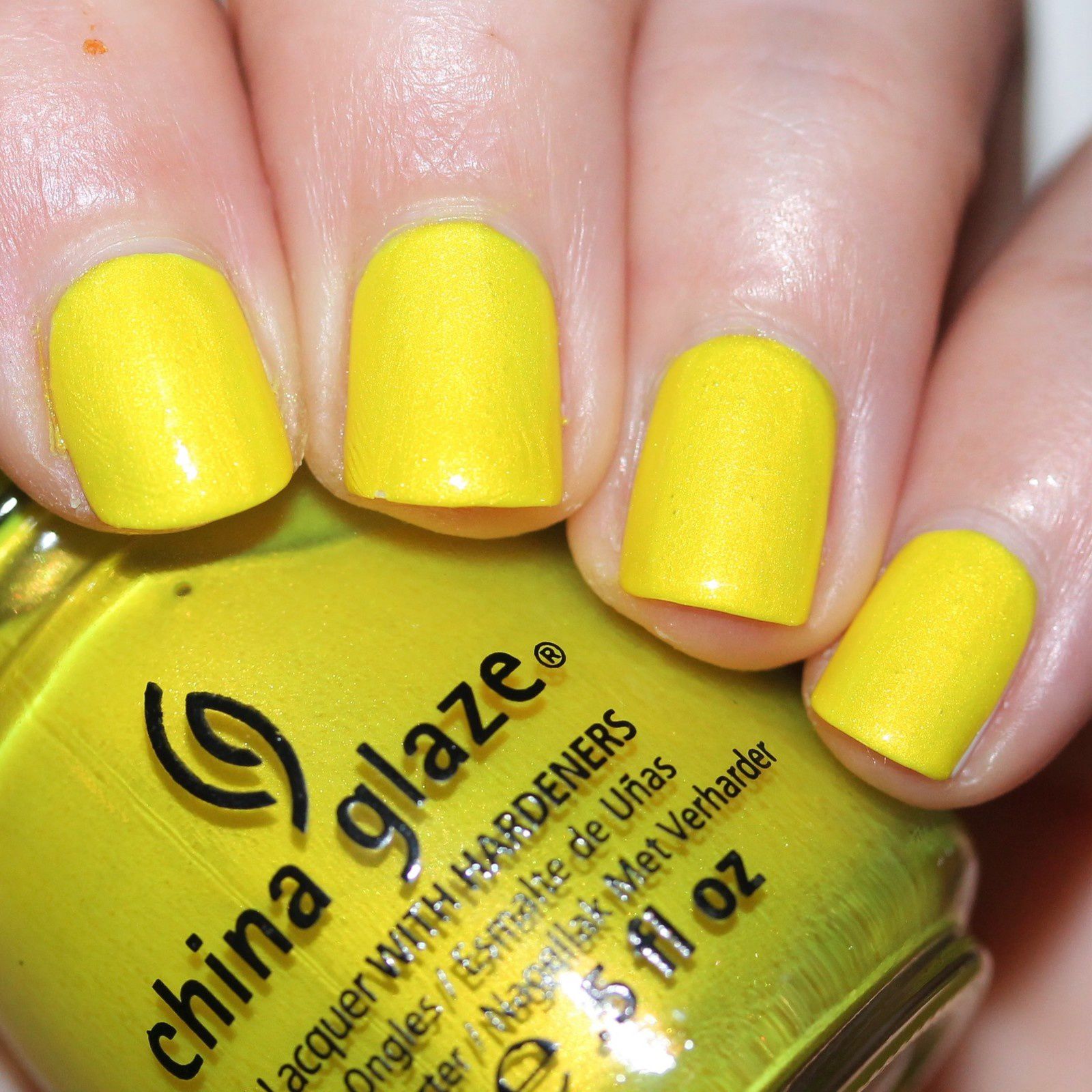 Essie Protein Base Coat / Dr. Pierre Ricaud Whitening Corrector / China Glaze Sun-Kissed / Poshe Top Coat
The official website for China Glaze professional nail lacquer. Unleash your client's inner color with China Glaze's full range of light to dark nail lacquer and treatments.