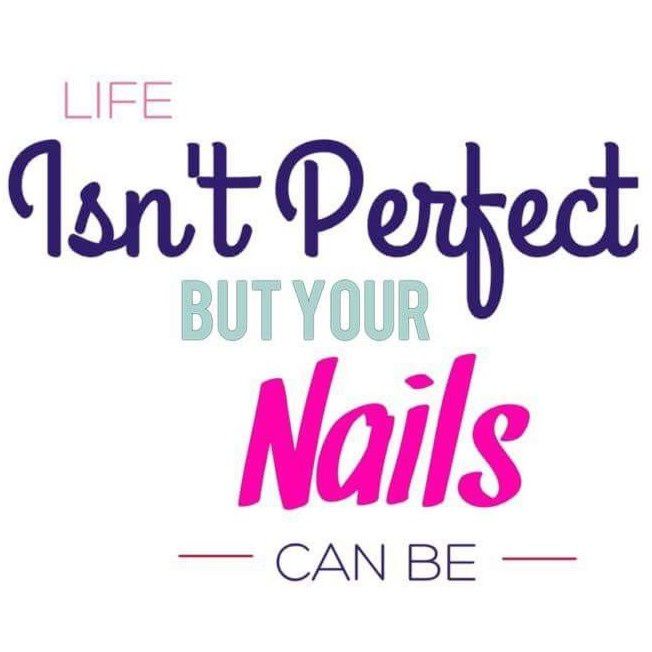 En Juin j'ai été plus ou moins raisonnable, et plusieurs de mes achats étaient des promos très intéressantes, comme ces vernis Essie un acheté un gratuit, ou mes nouvelles collections Colour ALike (une collection achetée, une gratuite). Je n'ai pas acheté beaucoup de Shleee Polis ce mois-ci, mais je n'ai bien sur pas pu résister a la nouvelles collection Vice de Cirque Colors, ou la collection Jem et les holograms de Glam Polish... Hello donnez moi tous les fluos ! L'été est pour moi la saison des tentations au niveau des chats de vernis, mais pour le moment je me contrôle plutôt bien !
In June I was more or less reasonable, and several of my purchases were very good deals, like these BOGO Essie polish, or the Color ALike one collection bough, one free. I did not buy a lot of Shleee Polis this month, but of course I could not resist the new Cirque Colors Vice collection, or the Jem and the holograms collection by Glam Polish... Hello, give ame all the neons! Summer is for me the season of temptations for nail polish, but at the moment I am pretty well in control!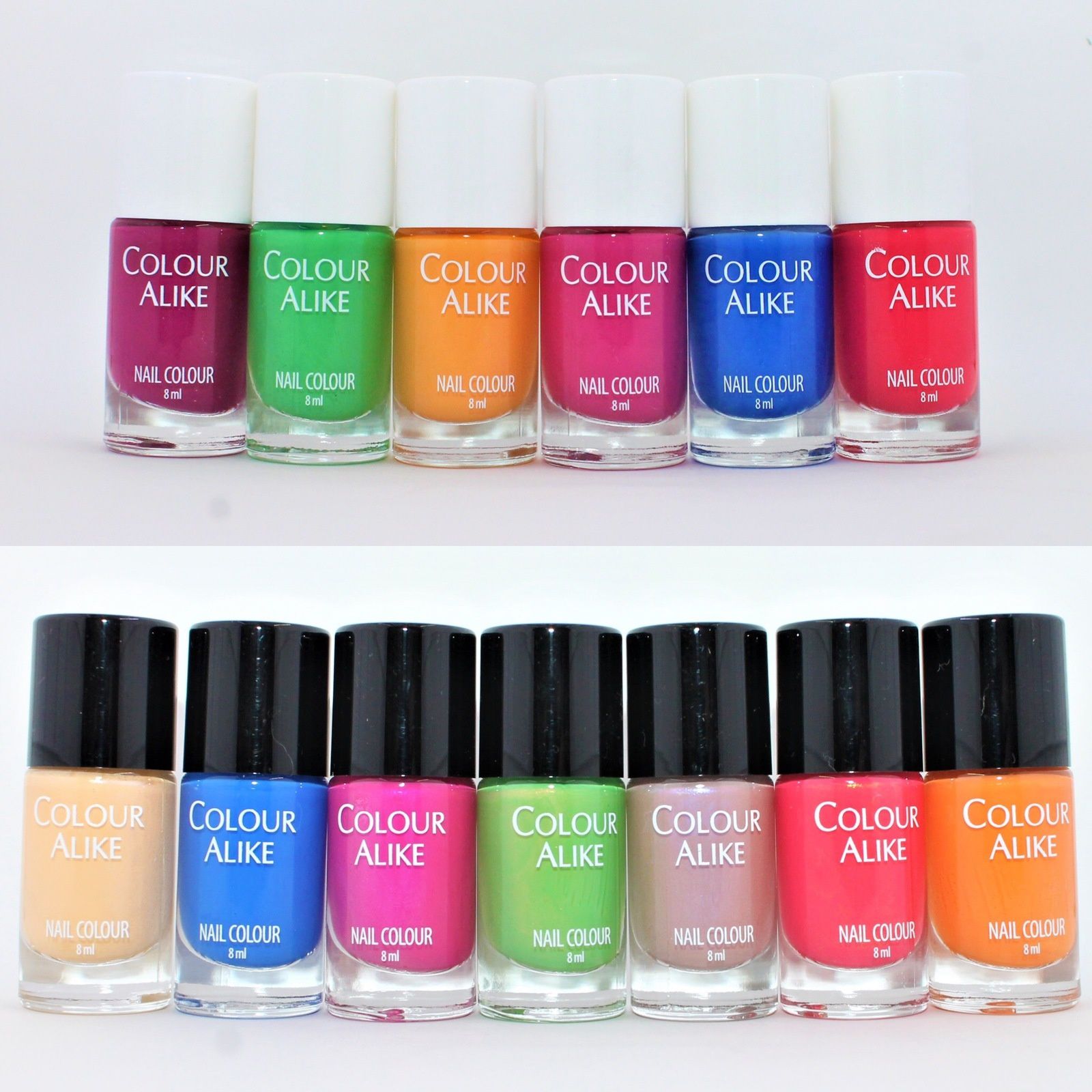 Colour Alike Good, the, On, Vibes, Tides, Happen, Soybean, Princess Blue, Pink Peacock, Pepper Stem, Toffee, Living Coral, Tumeric.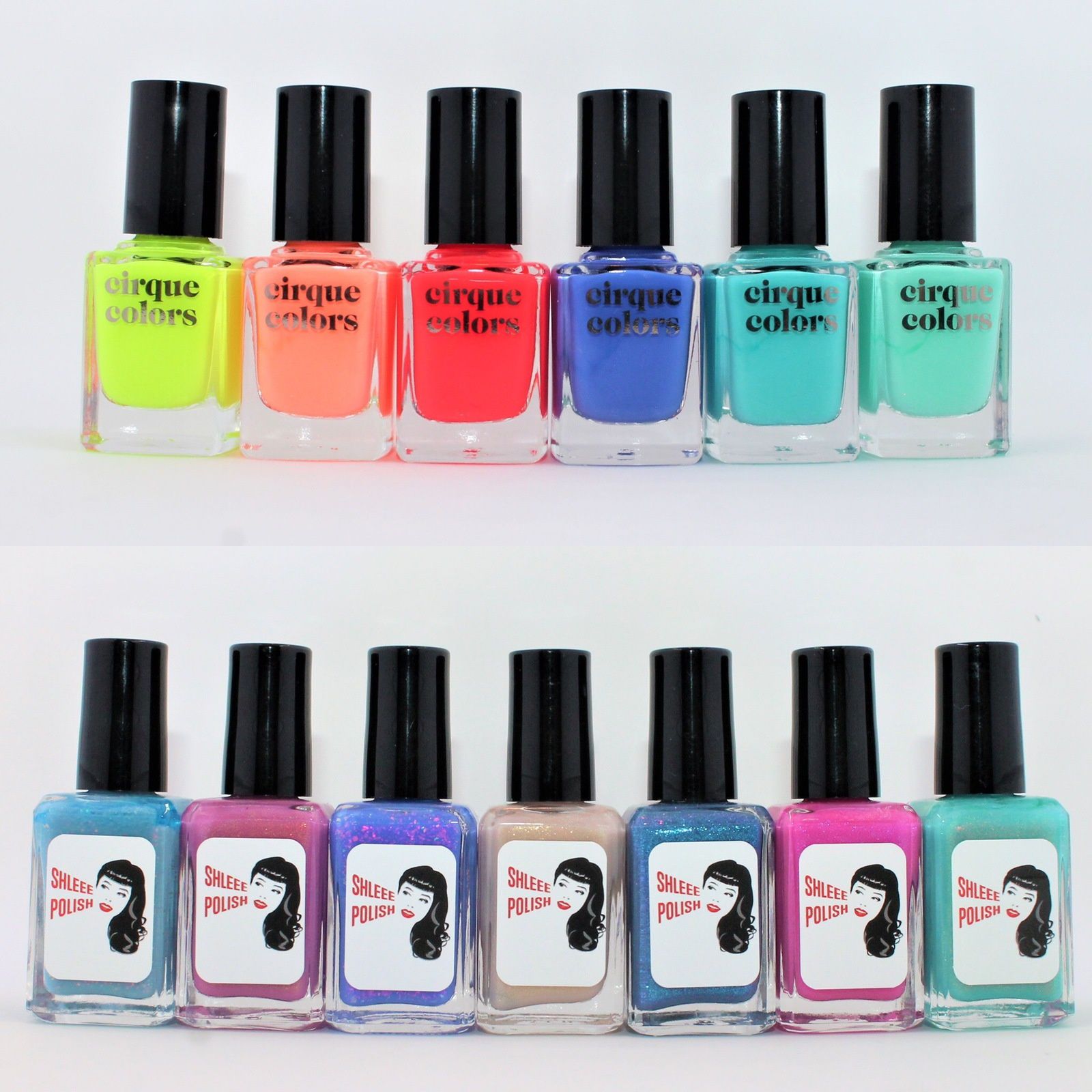 Cirque Colors Electric Daisy, Vitamin D, Game Over, Rehab, Miami-Dade, High Roller. Shlee Polish A New Day, Slow Disco, Vinca, Breathin, Blue Eyes, Groove is in the Heart, Hanging High.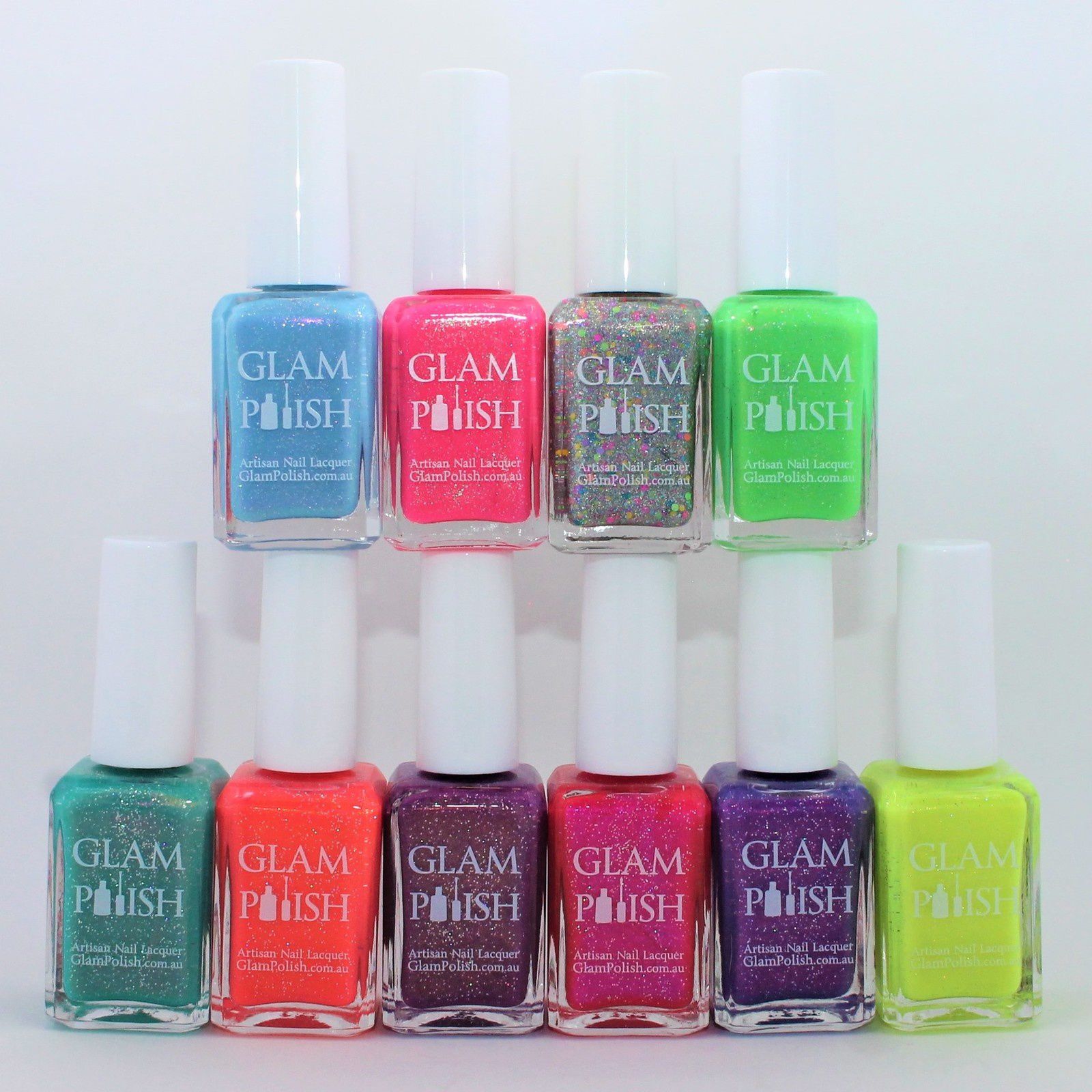 Glam Polish Jem & The Holograms Collection - Starbright, One Jem too Many, Abracadabra, Videao Wars, Under my Spell, Glitter & Gold, Rio, Twilight in Paris, Midsummer NIght's Madness, Pizzazz.