Un autre superbe vernis de la collection Essie Summer 2019, Soles on Fire , un pastel pêche fluo, il est magnifique et si flashy, l'adore. Elle a un finit satiné et j'aime bien mes ongles mats récemment. J'ai donc ajouté une couche de top coat mate et cela le rend encore plus beau. Je suis contente de porter a nouveau des couleurs vives, je commencer à me lasser des nudes. Celui-ci et Strike A Rose sont les 2 seuls que j'ai acheté de cette collection jusqu'à présent, mais j'ai un coupon donc je pense prendre le violet ou le bleu.
Another stuner from Essie Summer 2019 collection is Soles on Fire, another amazing neon peachy pastel, it is beautiful and so bright, I love it. It has a satin finish and I have been enjoying matte nails recently so I added a coat of matte top coat and it looks even better. I am happy I started wearing bright colors again, I started getting tired of nudes. This one and Strike A Rose are the only 2 I got from this collection so far but I have a coupon I might get the purple or the blue.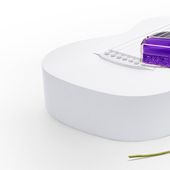 essie - Nail Colors, Nail Polish, Nail Care, Nail Art & Best Nail Tips - Essie
Nail Colors, Nail Polish Trends, Nail Care & At-Home Manicure Supplies by Essie. Shop nail polishes, stickers, and magnetic polishes to create your own nail art look.