La manucure ruffian est une autre version de la manucure en demi-lune, également appelée manucure en "demi-lune inversée". Au lieu d'une forme de demi-lune au top de l'ongle, il faut peindre un croissant de lune. J'adore la manucure en demi lune, mais aujourd'hui je voulais essayer la demi-lune inversée. J'ai utilisé des pochoirs d'ongles french manucure pour peindre le croissant le long de mes cuticules, j'ai laissé sécher, puis ajouter une couche de top coat mat. C'est simple mais élégant, et j'adore la combinaison de couleurs fluo et de doré, c'est très estival.
The ruffian manicure is a spin-off from the half moon manicure, also called the "reverse half moon" manicure. Instead of a half moon shape at the top of your nail, you paint a crescent shape. I use to be a huge fan of the half Moon manicure, but today I wanted to try a reverse half moon. I used some franch nails stencils to paint the crescent along my cuticules, let dry and then topped everythign with a Matte top coat. It is simple yet stylish, and I love the combinaison of neon colors and gold, it scream summer to me.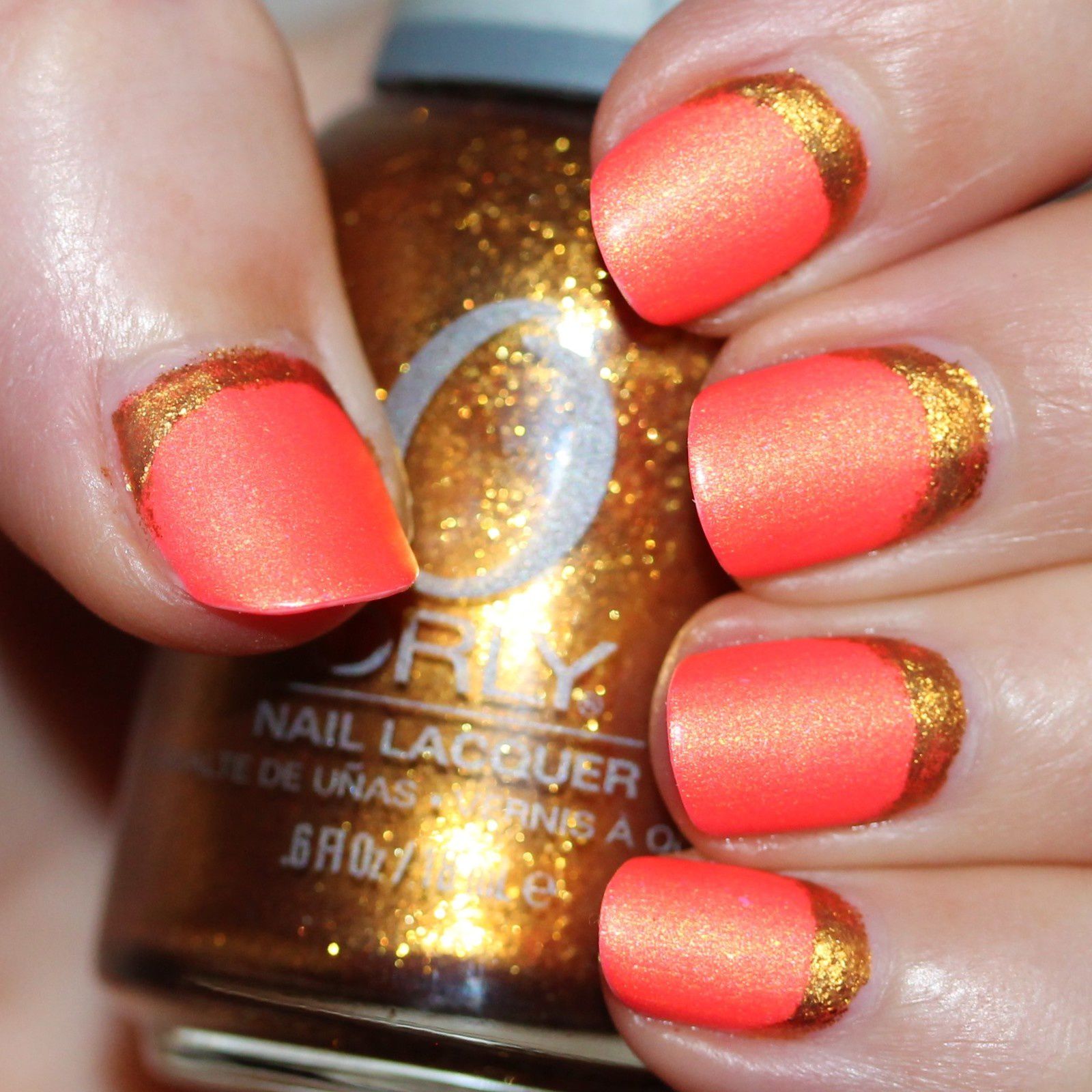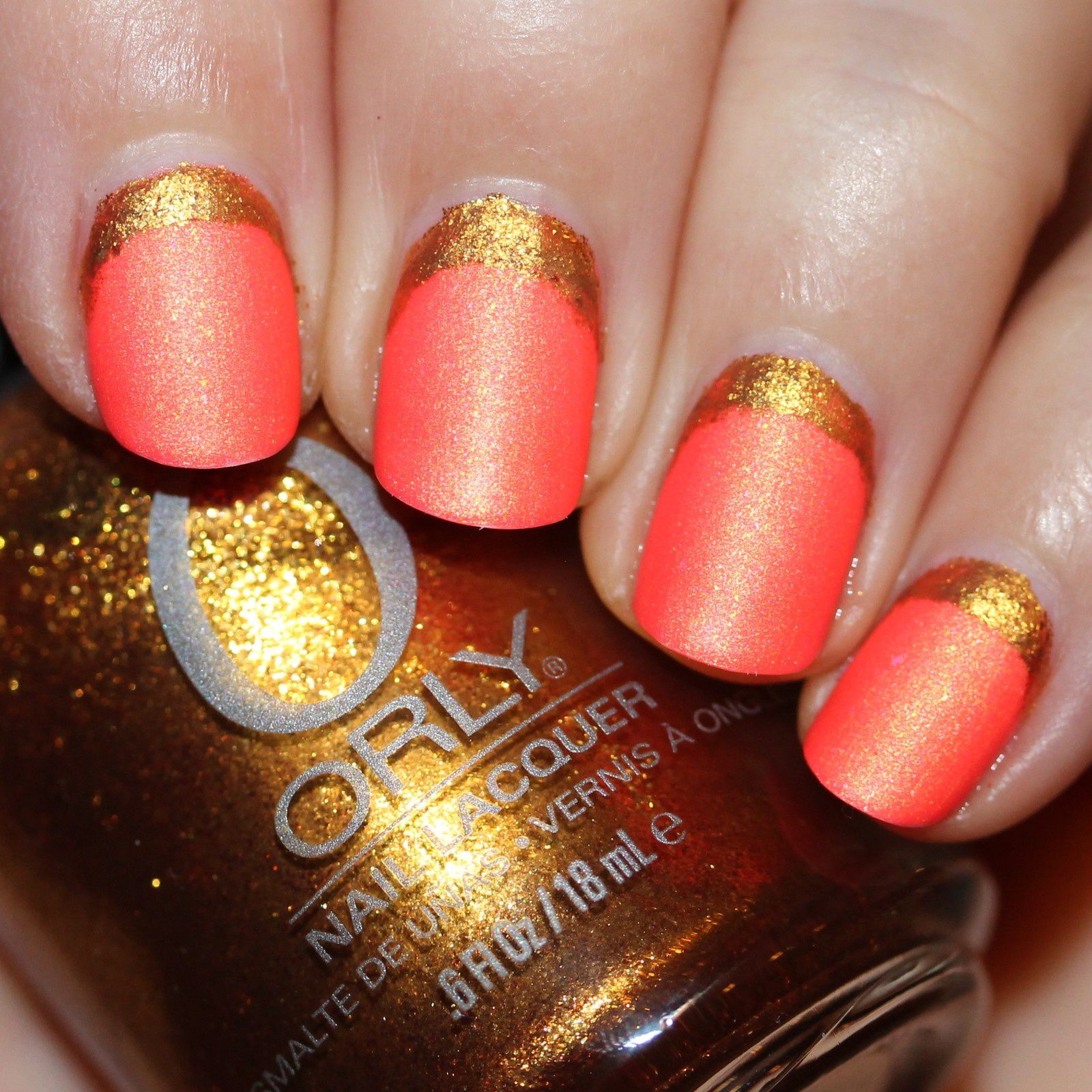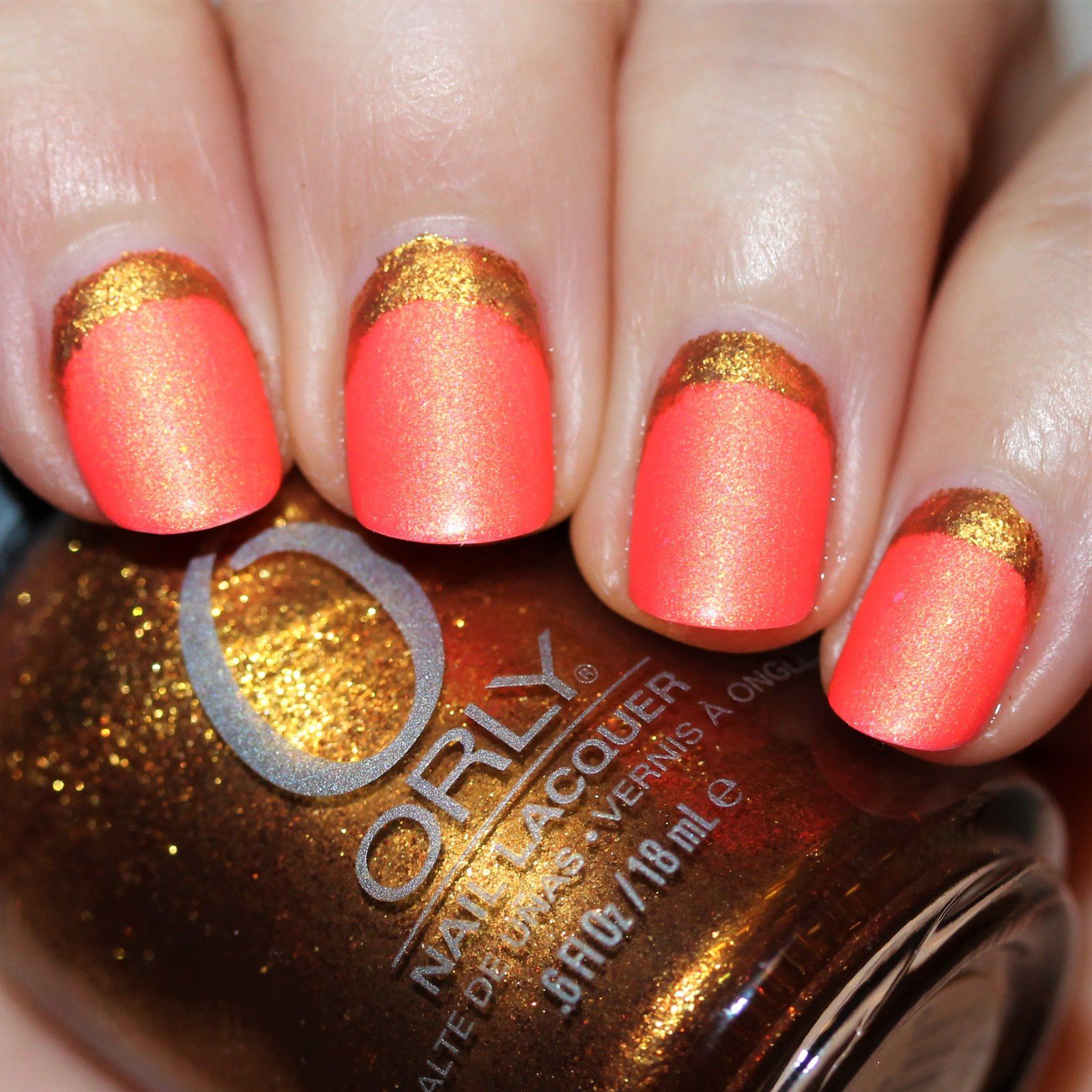 Essie Protein Base Coat / Tonic Polish Combustion / Essie Gel Top Coat / Orly Glitz & Glamour / Sally Hansen Miracle Gel Matte Top Coat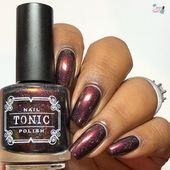 Artisanal indie nail polish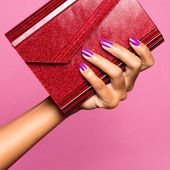 ORLY - Cruelty-Free Nail Polish, Gels, Treatments and Breathable
Cruelty-Free and Vegan Nail Color. Award-Winning Nail Treatments and Nail Care. Professional Gel Nail Color and Home of the Game-Changing ORLY GELFX Builder In a Bottle.
Get the MATTE finish with the NEW Miracle Gel Matte Top Coat. Use with your favorite Miracle Gel shades.