Ce mois-ci, c'était mon anniversaire. Et pour mon anniversaire je ne suis faite un cadeau, la collection complète Femme Fatale Enchanted Fables Part 3 - Princes & Heroes. Je possède déjà les 2 autres collections, je ne pouvais pas ne pas commander celle-ci. A part ce gros achats, j'ai fais mes commandes régulières chez Shleee Polish, j'ai profité de soldes intéressantes au drugstore pour acheter quelques Sally Hansen et Essie, les vernis HHC et PPU de février et Mars, et puis d'autres vernis de-ci de-la. Bref rien de bien fou mais de jolis achats néanmoins.
This past month, it was my birthday. And for my birthday I bought myself a present, the collection Femme Fatale Enchanted Fables Part 3 collections - Princes & Heroes. I already have the other 2 collections, I could not not order this one. Aside from this big purchase, I have my regular Shleee Polish purchases, I took advantage of some interesting sales at the drugstore to buy some Sally Hansen and Essie, the HHC and PPU polishes from February and March, and then other polish here and there. Nothing crazy but pretty new precious nevertheless.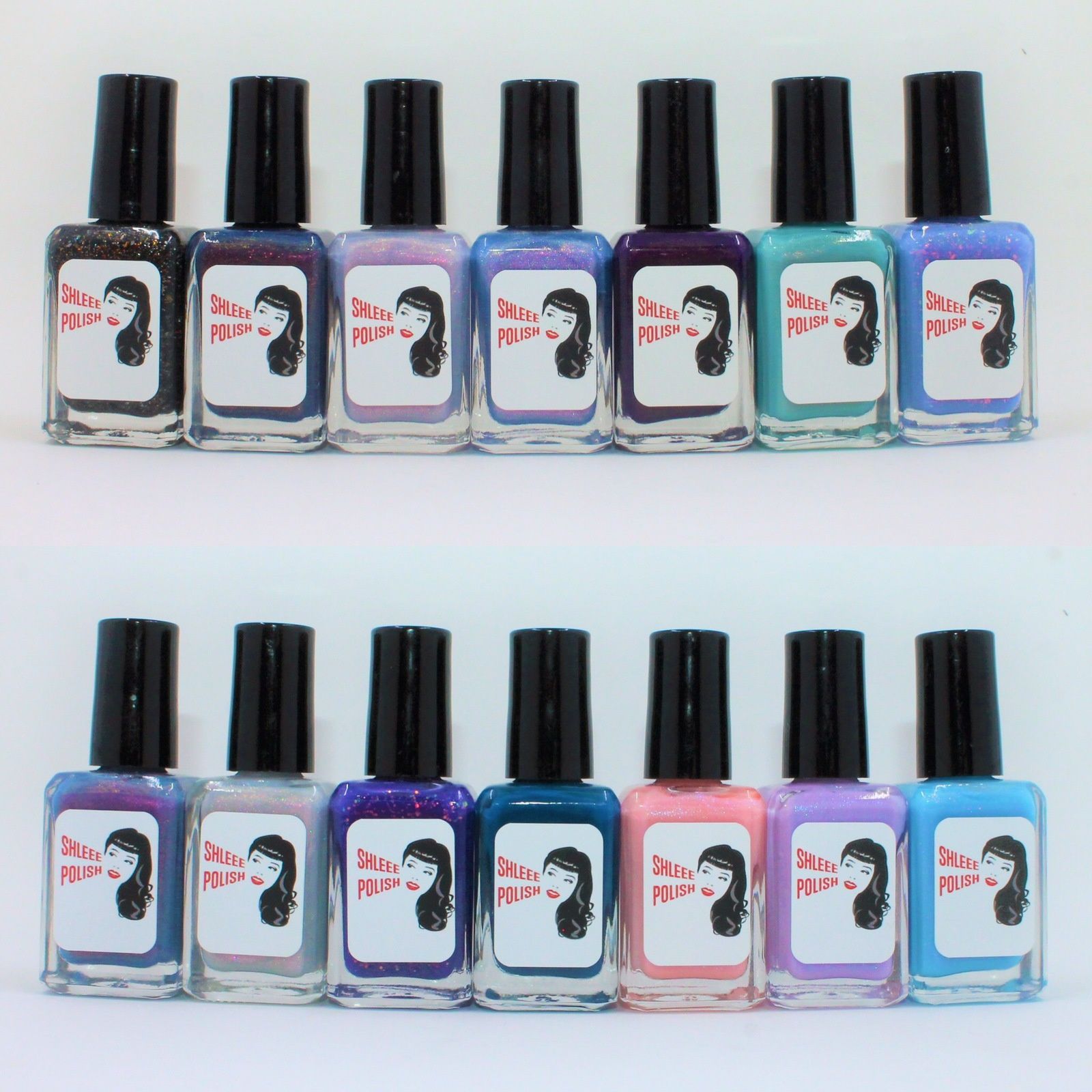 Shleee Polish Saiph, Weird Sisters, Full Flower Moon, Crystal Gazing, Dark Baptism, Alien Angel, Truth Cake, Quiet Moon, S\ymbiote, High Strangeness, The Long night, Grapefruit Cocktail, Lavender Blooms, Water Garden.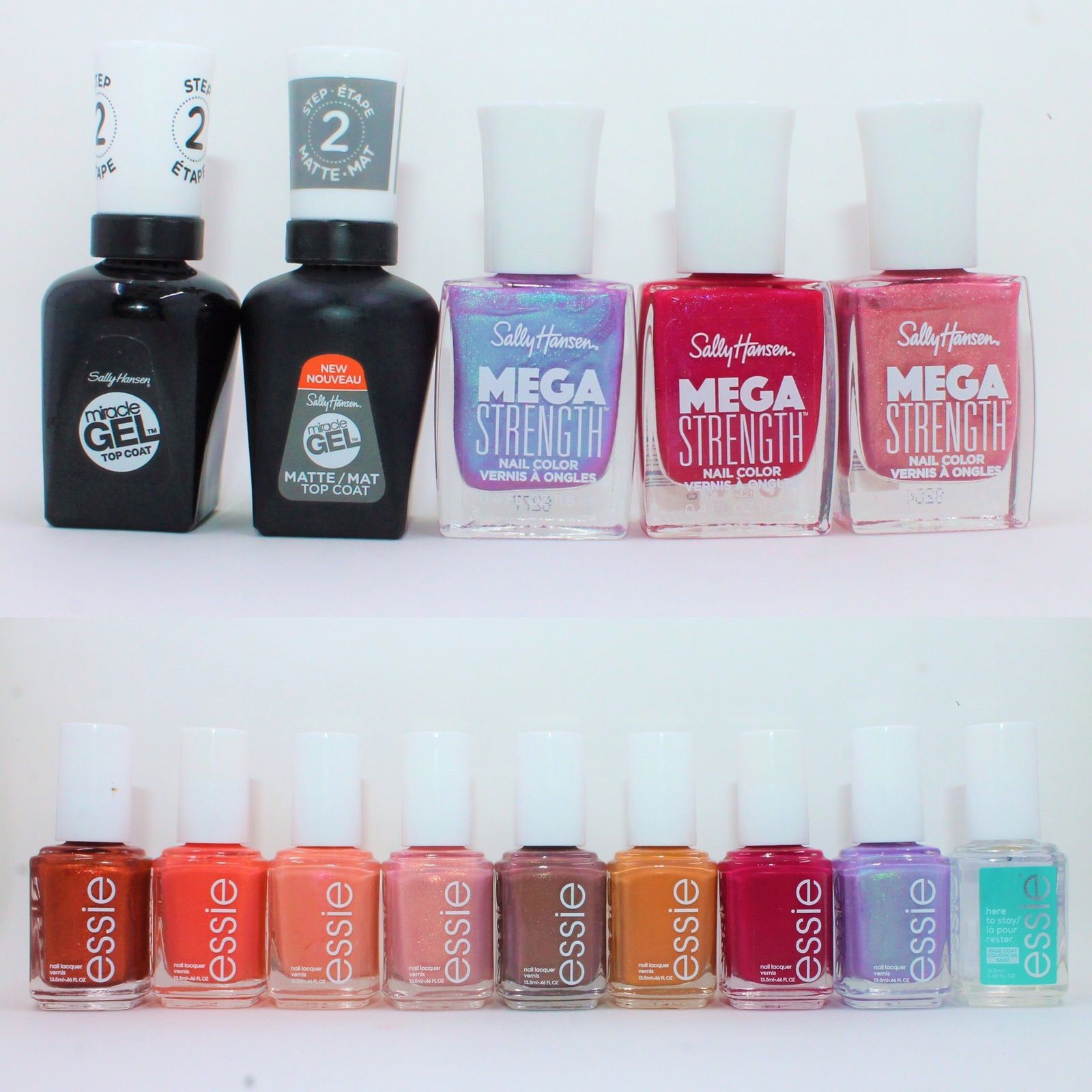 Sally Hansen Gel Top Coat (Shiny and Matte), Persis-tint, Slay All Day, Rise Up. Essie Say It Ain't Soho, Fondant of You, Pinkies Out, A Touch of Sugar, Teacup Half Full, Fall for NYC, Haute in the Heat, Tiers of Joy, Here to Stay base Coat.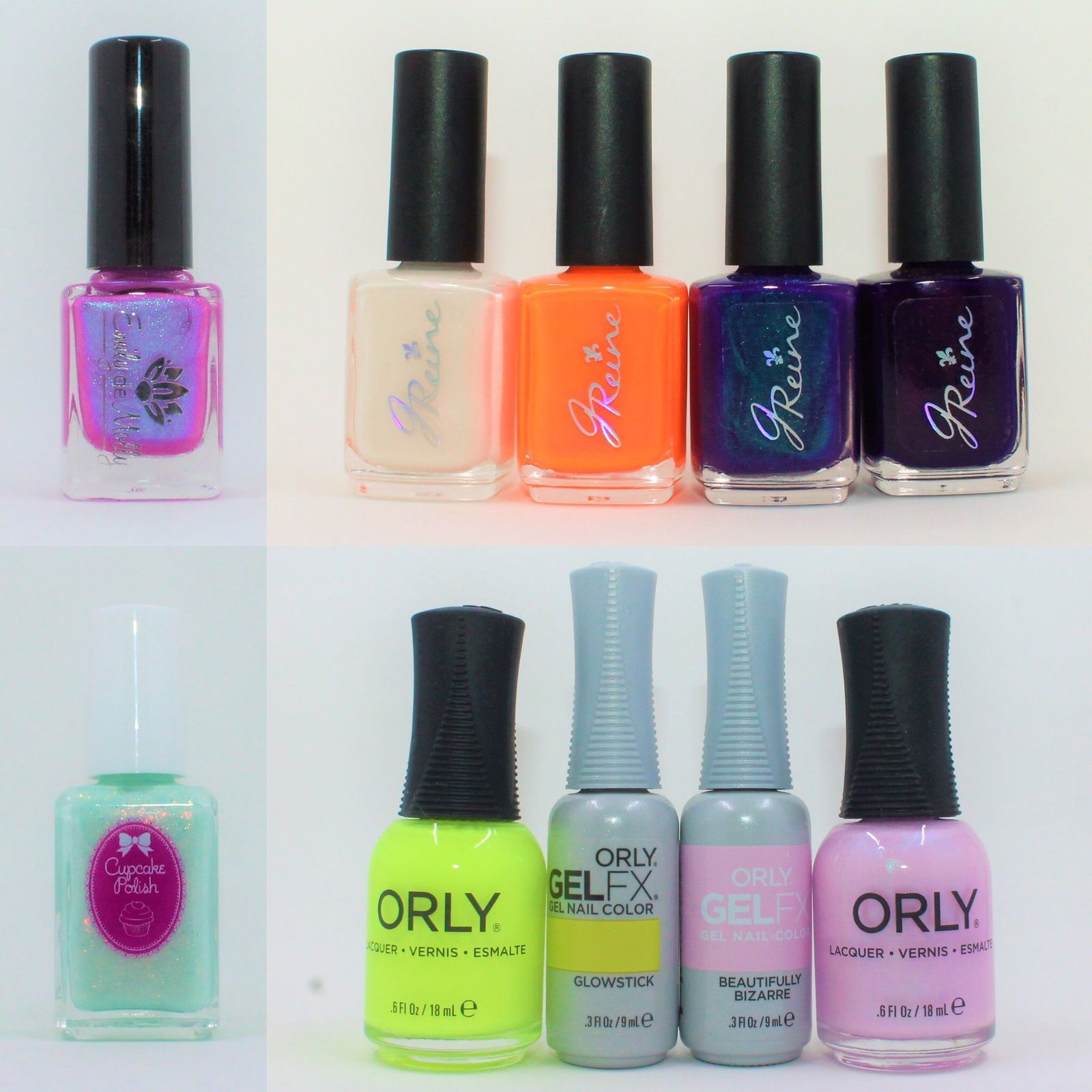 Emily de Molly Undertones. JReine Ice of Isis, Atomic Bomb, Grapeful for Unicorns, Inked in Indigo. Cupcake Polish Always & Forever. Orly Glowstick, Beautifully Bizarre (regular and GelFX)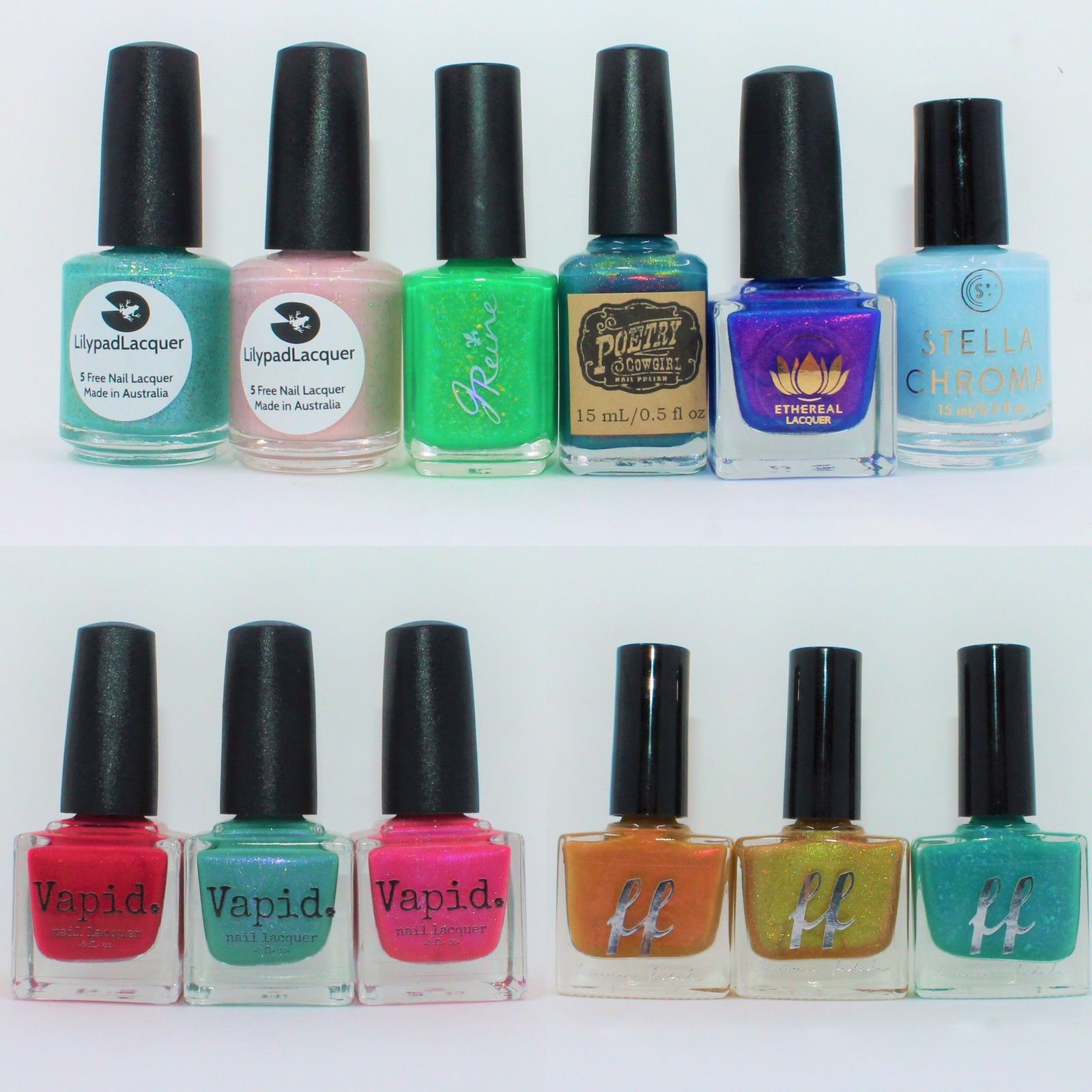 PPU March 2019 & HHC February 2019 (Lilypad Lacquer Aquqrius, It's Not Me It's You, JReine Skurrrd, Poetry Cowgirl Sing 'Em Good, Ethereal Lacquer Superposition, Stella Chroma Turtles inteh Clouds). Vapid Lacquer Water Your Melons, Thorn Down for What, Succittumi Baby. Femme Fatale Cosmetics Truth or Dare, The Summer of 1970, Succulent Garden.