J'ai un peu perdu l'habitude de faire du stamping, donc je voulais commencer par quelque chose de simple, un stamping a deux couleurs superposées. J'ai choisi les envolées de papillons de la plaque Vivid Lacquer VL 024 et Colour Alike Coco et Sweet Dreams. Sur le vernis de base bleu ciel cela rend bien je trouve. Je n'ai pas eu trop de mal a superposer (en décalé bien sur c'est fait exprès) les motifs avec mon stamper transparent, mais il a fini en mauvais état et j'ai du le jeter (il était de très mauvaise qualité). Avez vous un bon stamper transparent a me recommander?
I have a little lost my touch with stamping (not that I ever was that good), so I wanted to start with something simple, a stamping with 2 superimposed colors. I chose the flights of butterflies from the Vivid Lacquer VL 024 plate and Color Alike Coco and Sweet Dreams. On the sky blue base varnish it looks really cute. I did not have too much difficulty to superimpose the patterns ( and slightly shift thems of course it's done on purpose) with the clear stamper that I own, but it ended in bad shape (it litterally desintegrated) and I had to throw it away (it was very poor quality). Do you have a good clear stamper to recommend?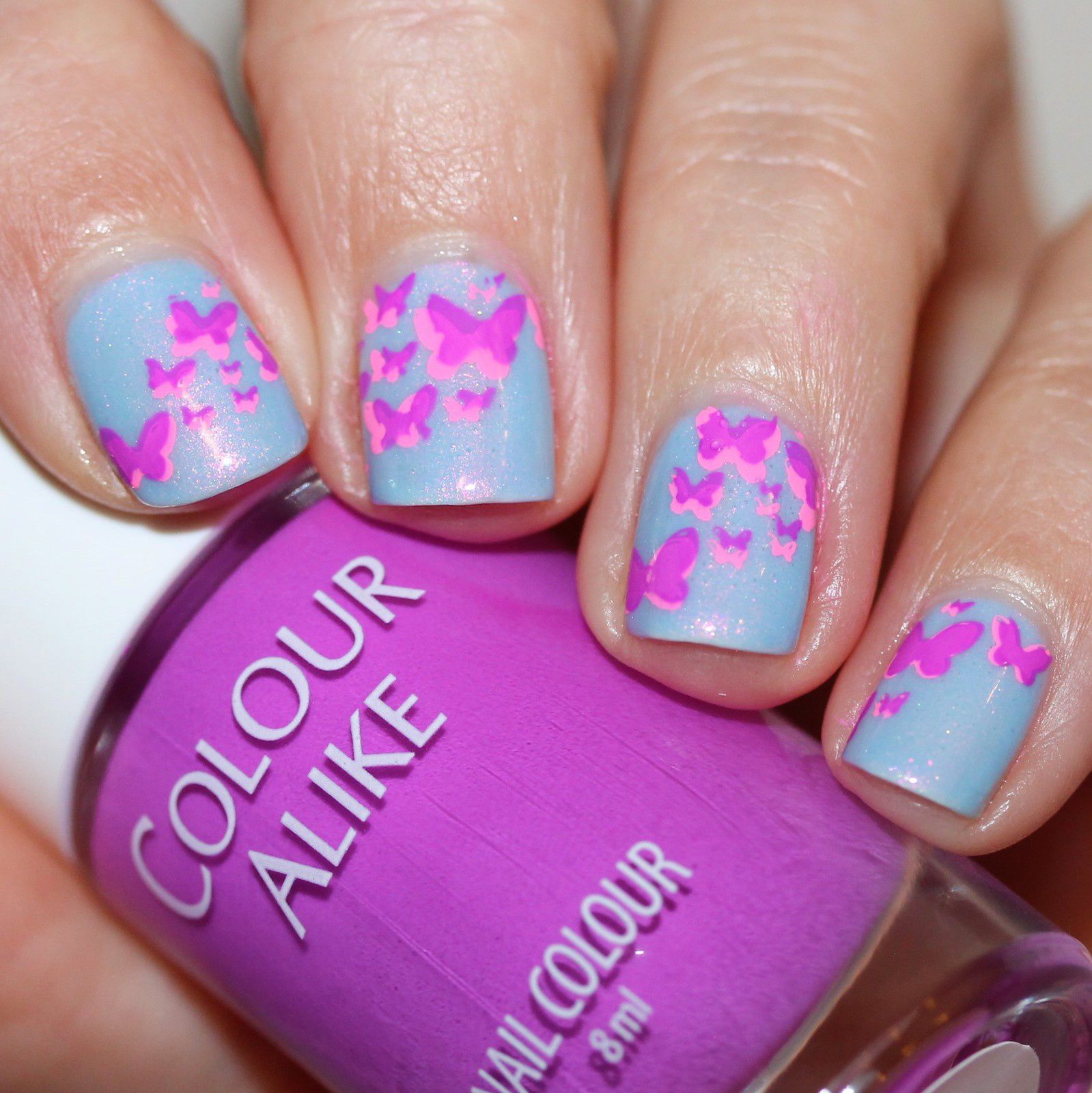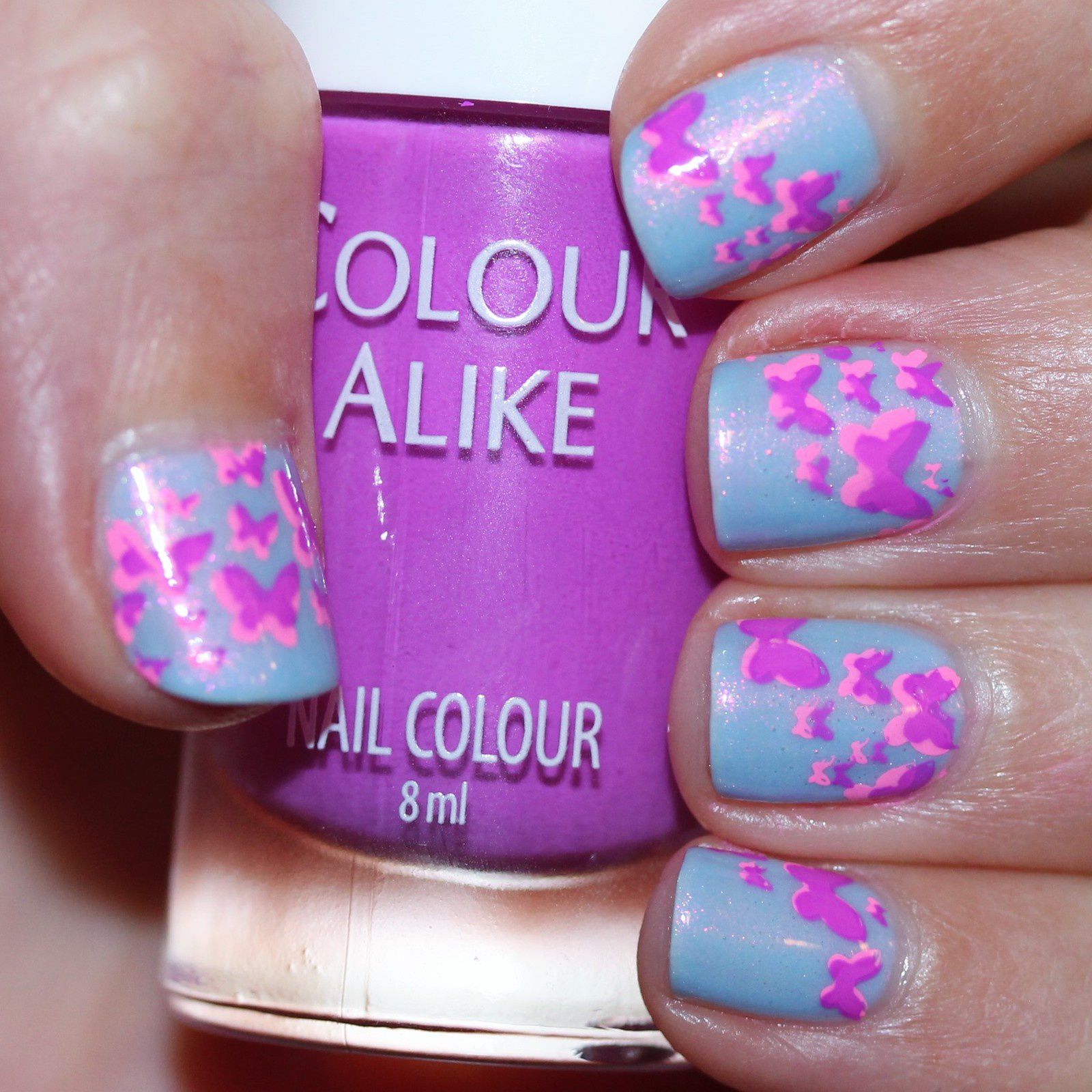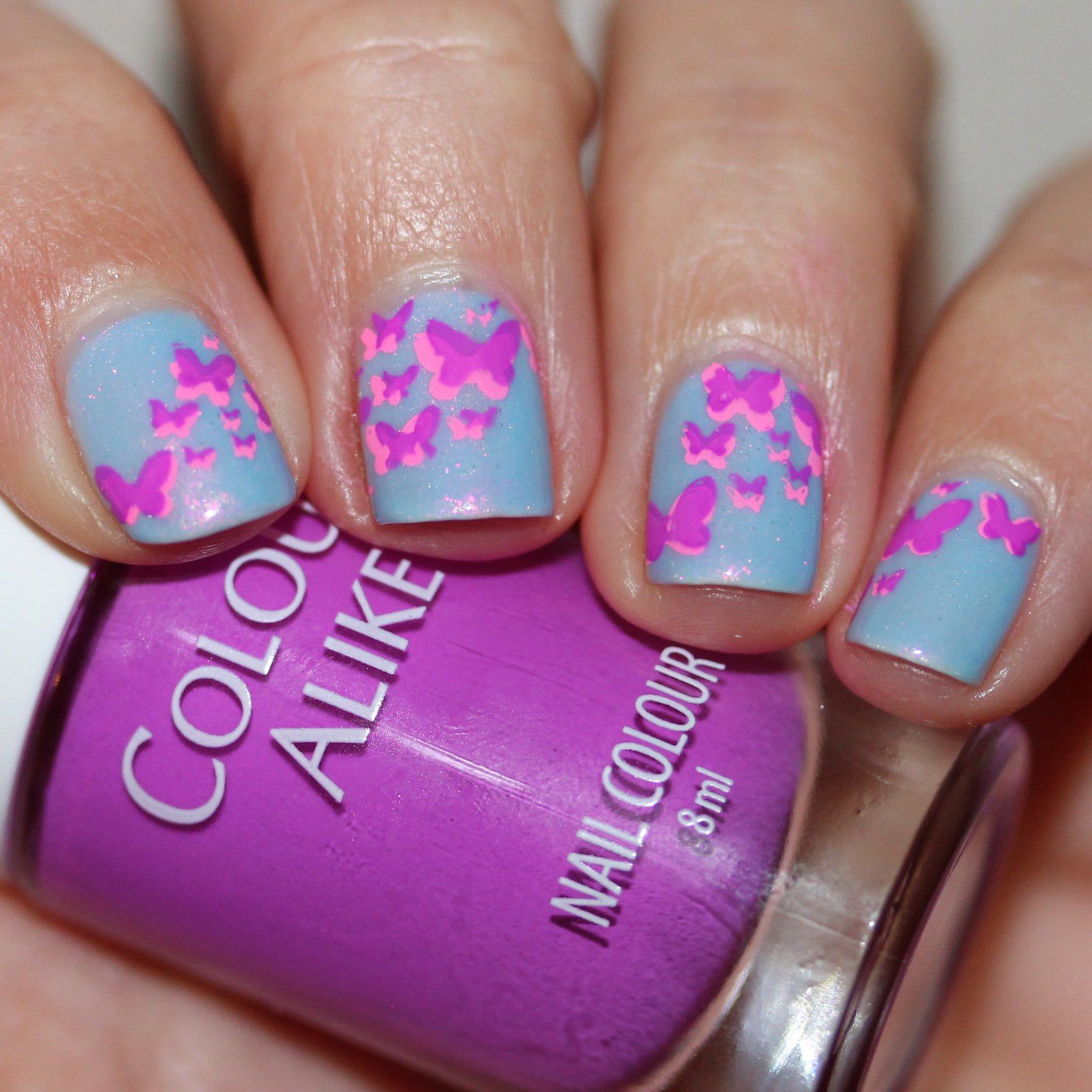 Essie Protein Base Coat / Quixotic Polish Enlighten / Poshe Top Coat / Vivid Lacquer VL 024 plate and Color Alike Coco and Sweet Dreams / Konad Top Coat
The item numbers are located in the bottom right hand corner of each stamp image so make sure you double check the one you want before you order! Each full coverage nail design is at least 2cm x ...
https://www.harlowandco.org/products/vivid-lacquer-stamping-plates