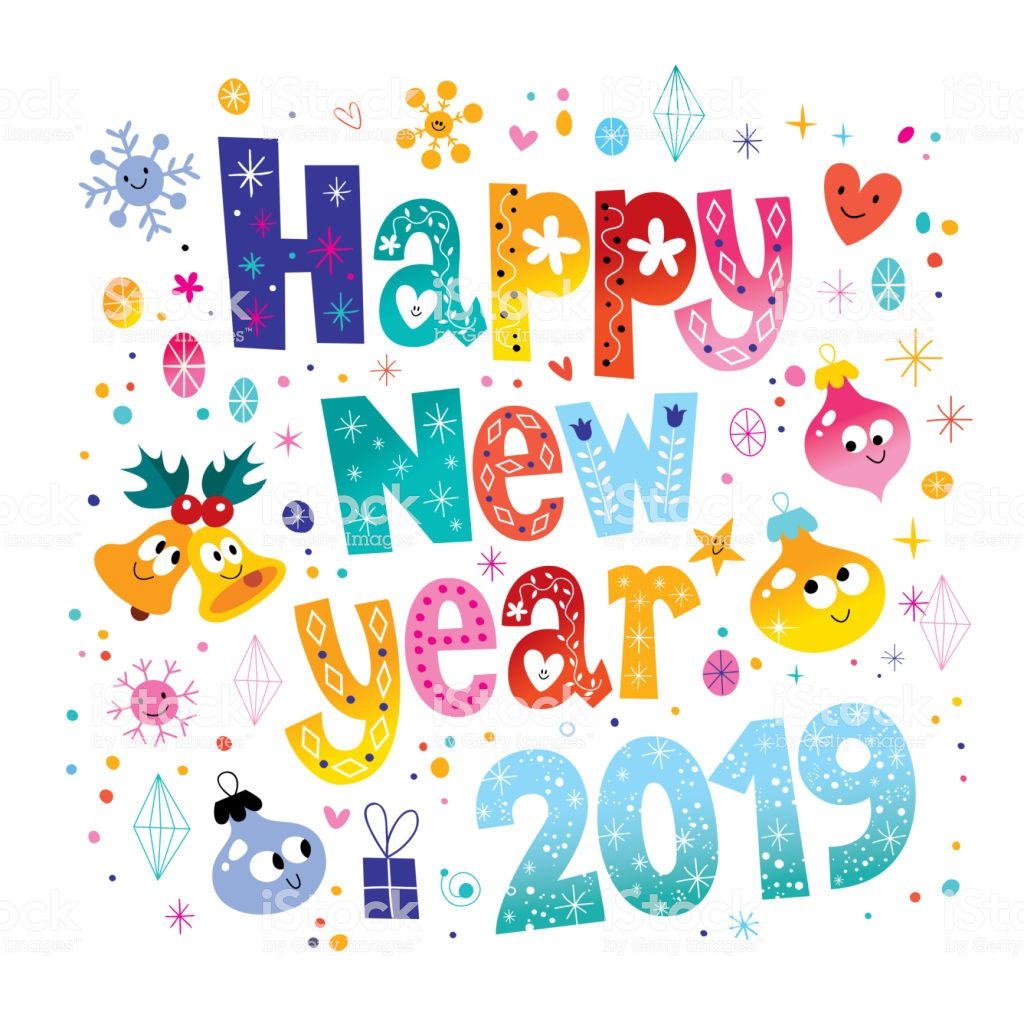 Bonne année 2019! La fin de l'année a été bien remplie. Entre mes vacances à Maui et mes parents venant passer 3 semaines en Floride, je n'ai pas eu beaucoup de temps pour bloguer, ni même me faire les ongles. C'est ainsi que j'ai réalisé ce matin que je n'avais pas fait de shopping haul pour novembre, alors je fais les mois de novembre et décembre maintenant, attention, il y en a beaucoup, c'est l'équivalent de 2 mois de shopping après tout! Ce qui m'amène aussi à ma résolution de 2019 concernant le vernis à ongles: je vais essayer de faire plus de nail art et utiliser davantage les vernis que je possède déjà, et acheter un peu moins, car je manque désespérément de place. J'espère pouvoir m'y tenir, on verra bien.
Happy new Year 2019! It has been quite a busy end of the year, between my vacation in Maui and my parents coming to visit from France right after, I did not get much time to blog or even do my nails. Thus I realized this morning that I did not do a shopping haul for November, so I am doing both November and December right now, beware there is a lot, it is the equivalent of 2 month of shopping after all! Which also brings me to my 2019 resolution regarding nail polish: I am going to try to do more nail art and use more of the polish I already own, and buy a bit less, since I am desesperatly running our of space. Hopefully I can stick to it, we will see.
Enchanted Polish Snowflake Cream Cake, Ice Dancing, Icelandic Sky, Outdoor Ice Skating, Wonderland, Unicornucopia, September 2018, October 2018, November 2018, December 2018, Holiday 2018,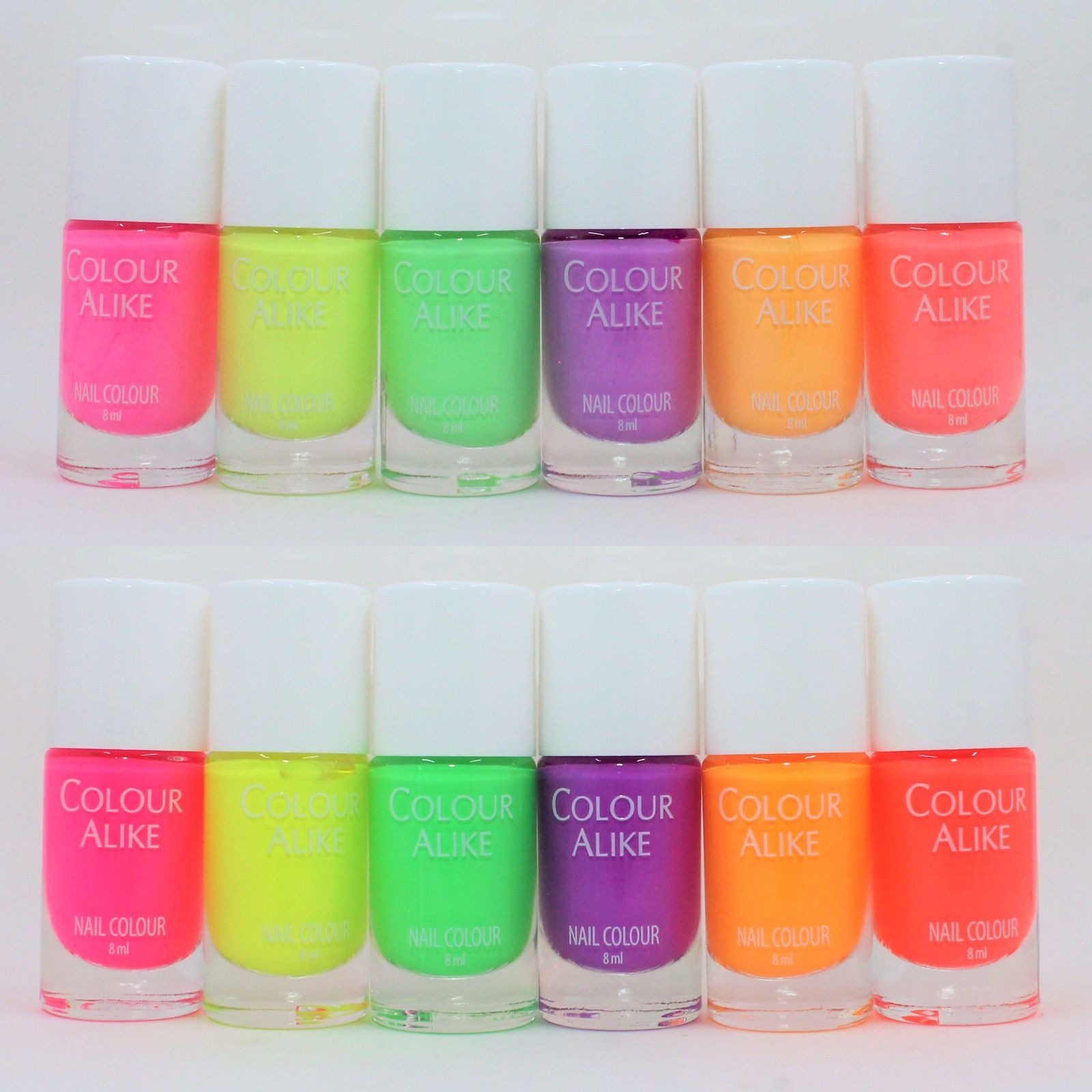 Color Alike (Stamping Polish) Coco, Rocky, Lucky, Roxy, Sunny, Peachy, Fughsia Flash, Yellow Glow, Green Light, Sweet Dreams, Self Control, Tainted Love.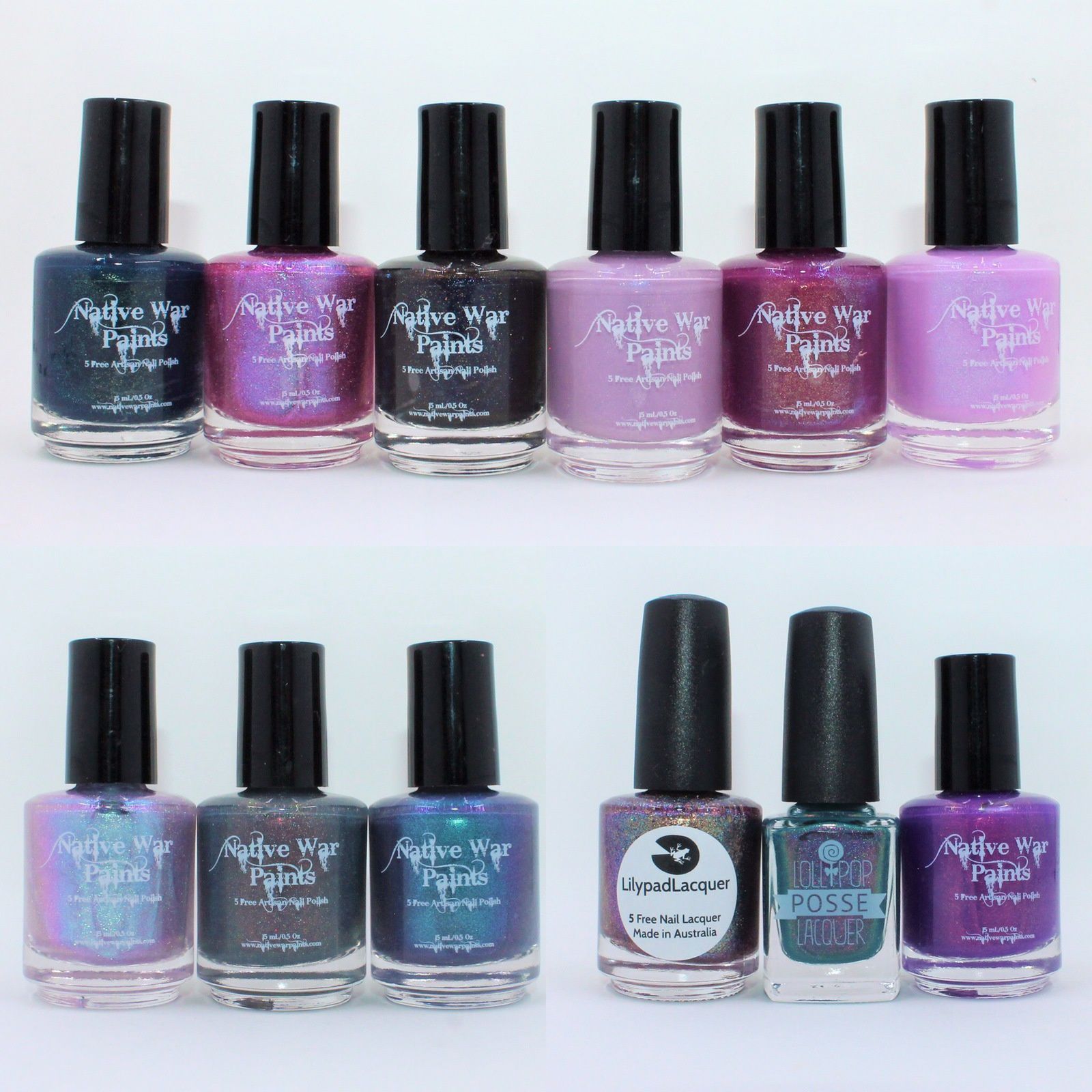 Native War Paints Niizh, Pink Skyline, December 2018, May 2018, Bezhig, November 2018, June 2018, Broke Again, Baby It's Cold Outside. PPU November 2018: Lilypad Lacquer Cleopatra, Lollipop Posse Lacquer My Heart is Like the Ocean, Native War Paints Audrey.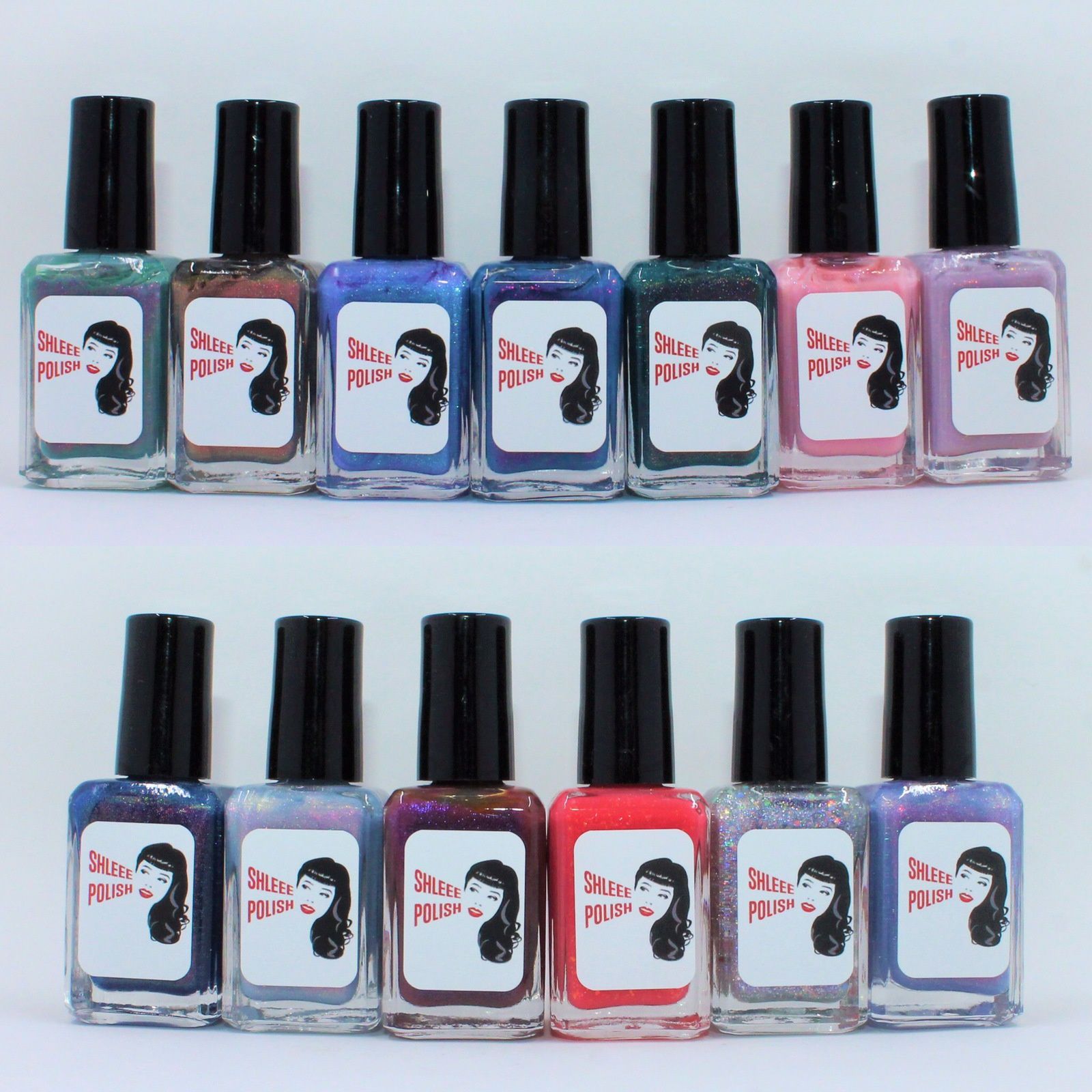 Shleee Polish Under a Killing Moon, Light Waves, Elora, Suspirium, Autumn Dreams, Sweet as Candy, Thomasin, Pagan Holiday, Cinderella Story, Chocolate Cherry Galette, We can be Heroes, NYE 2018, Liminal.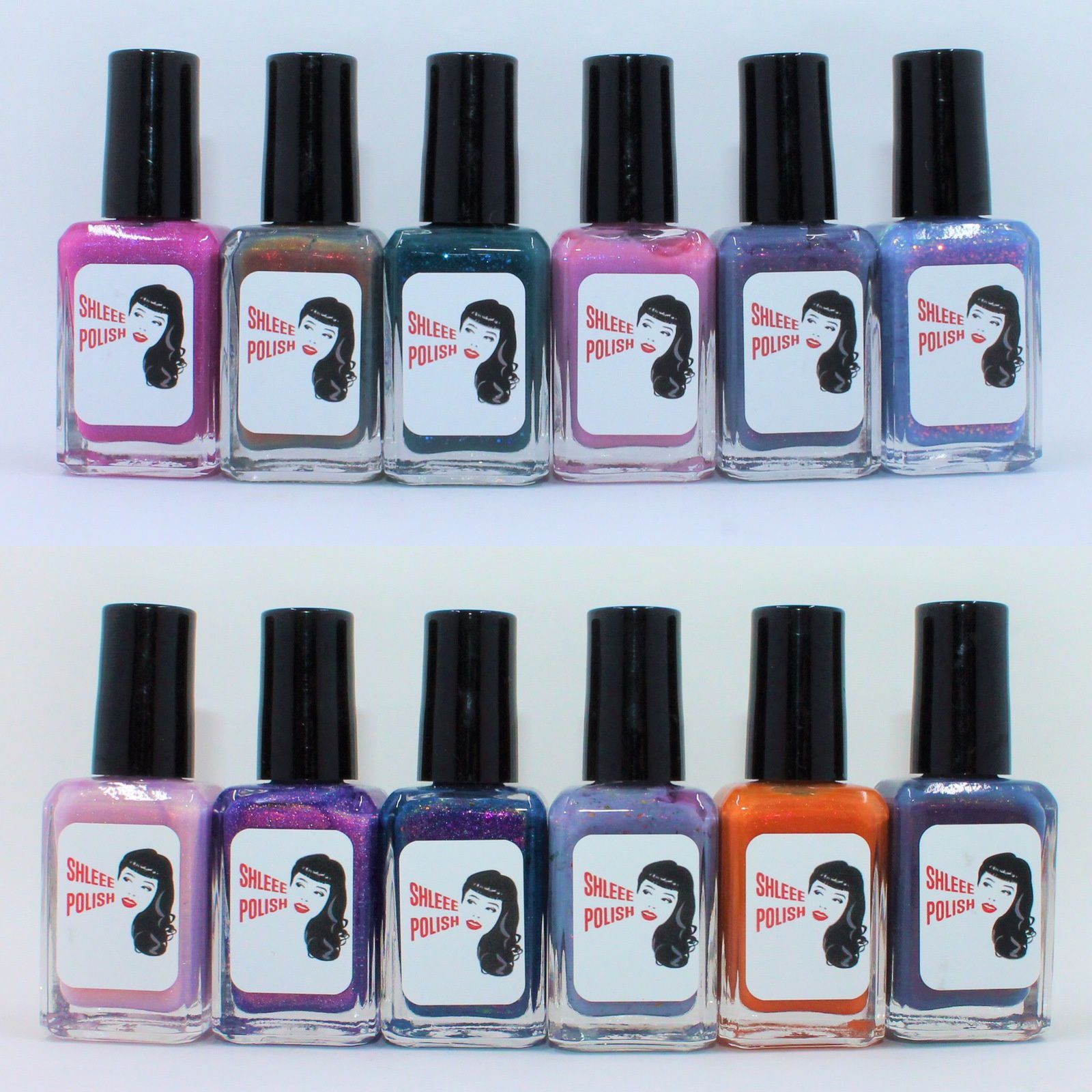 Shleee Polish Here for it, Ring of Fire, Arborvitae, It's Not Free Candy, Believed, Amulet, Candlelit, Pure Fantasy, Streeler, Howler, Sure jan, Prescient.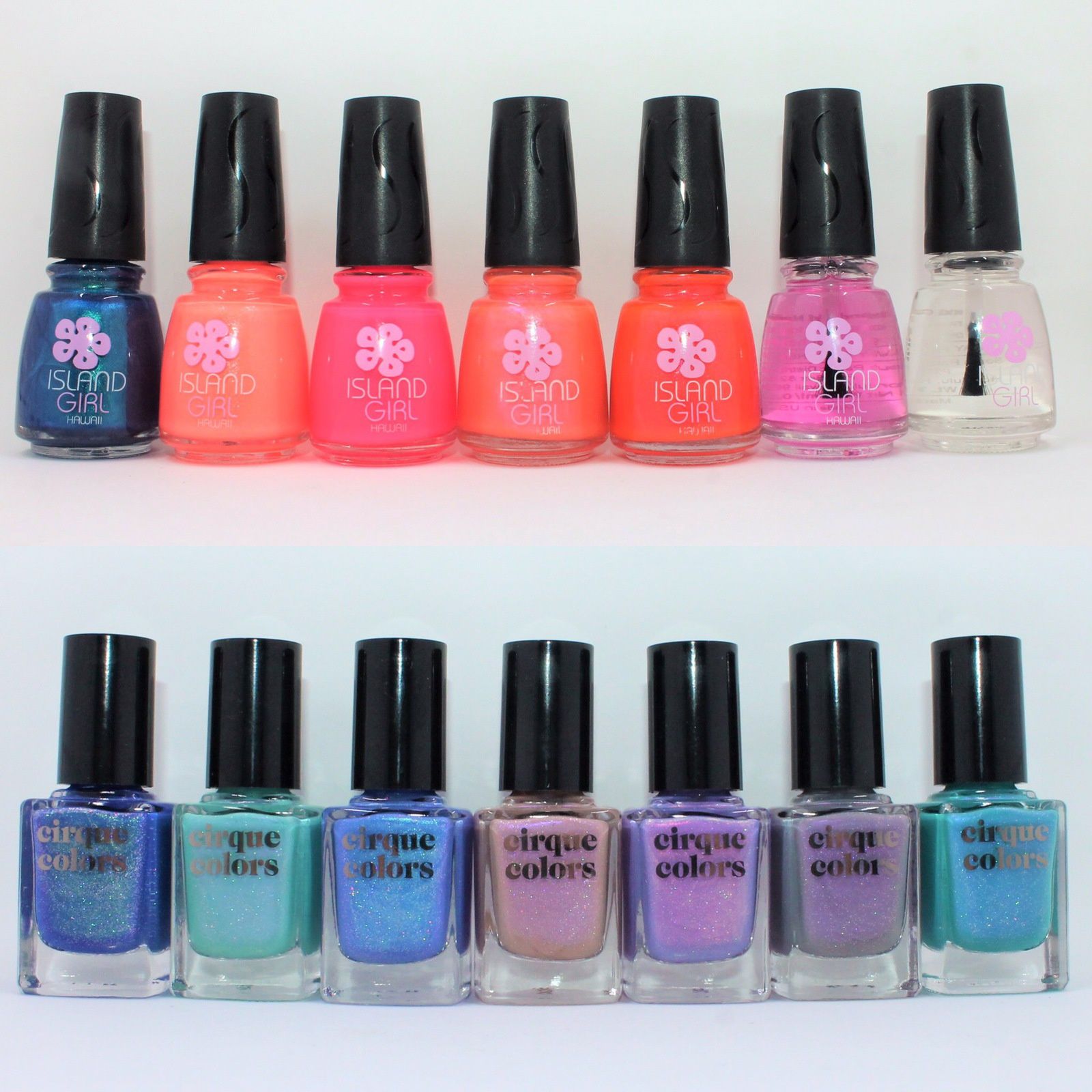 Island Girl Kona Coats, Diamond Head Breeze, Mahalo Color, Hula Girl (old and new formula), Base & Top Coat, Diamond Shield. Cirque Colors REM, Paradiso, Nocturne, Reverie, Cloud Nine, Deja Vu, Lucid Dream.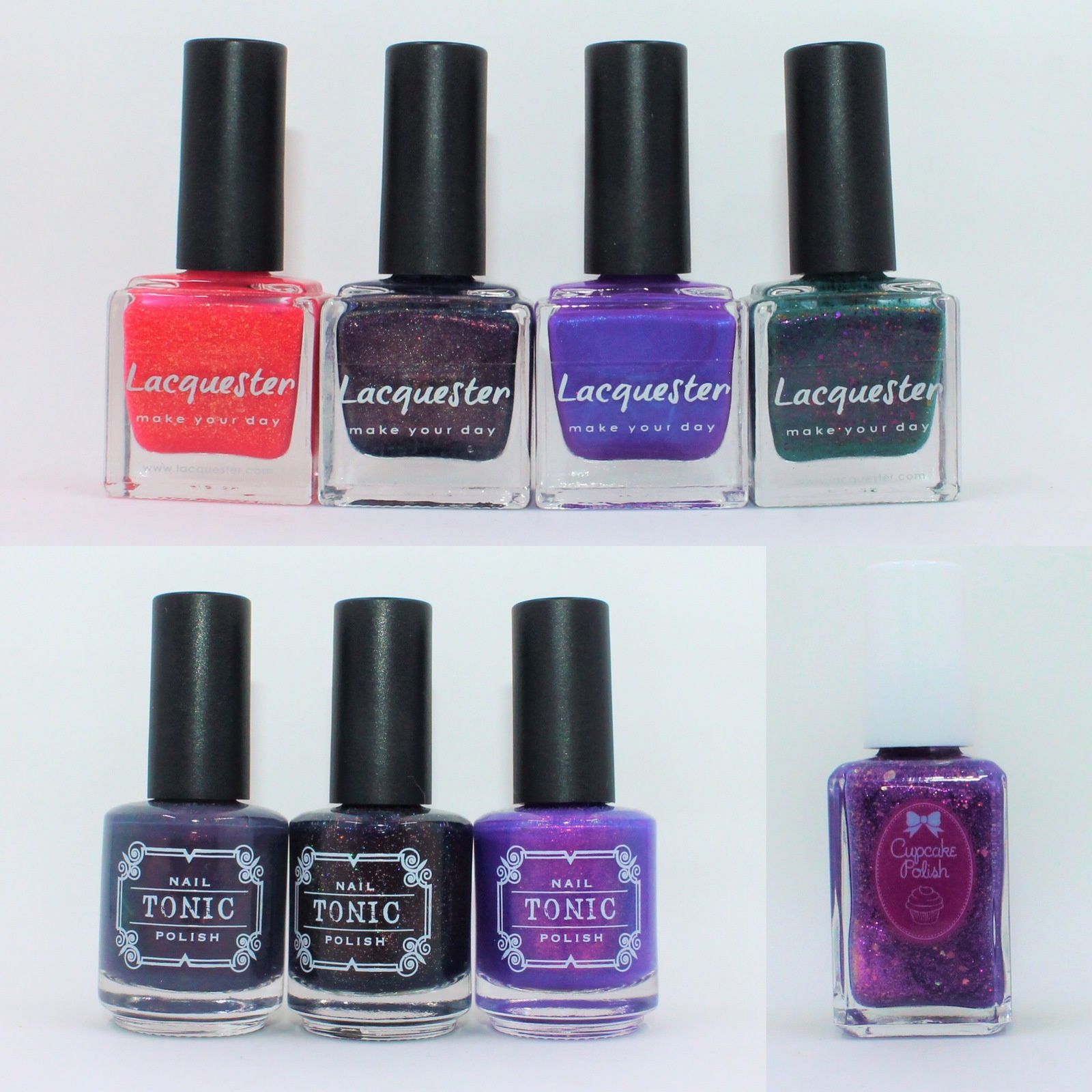 Lacquester Bahama Mama, Violets are Blue, Leave No Purple Behind, Dark Noise of Turquoise. Tonic Polish Pepper, Thriller, River. Cupcake Polish Solstice.