Je continue de m'entraîner au stamping avec ce dégradé de couleur fluos peau de serpent. J'ai utilisé tous les vernis fluo de la collection stamping Neon Power de Colour Alike, mais seulement 3 couleurs par ongle, en changeant one couleur a la fois, C'est super simple et facile a réaliser, je trouve des vernis stamping super. La magnifique couleur de base (Potion Polish Afterglow) se perd un peu dans ce mélange de couleur hyper flahys, mais je trouve le résultat sympa.
I am still practicing stamping with this snakeskin neon rainbow gradient. I used all the neon stamping polishes from the Neon Power collection, but only 3 colors per nail, changing one color at a time, it's super simple and easy to achieve, I think these stamping polish are awesome. The beautiful base color (Potion Polish Afterglow) is lost a little in this mix of super bright colors, but I think the result is pretty cool.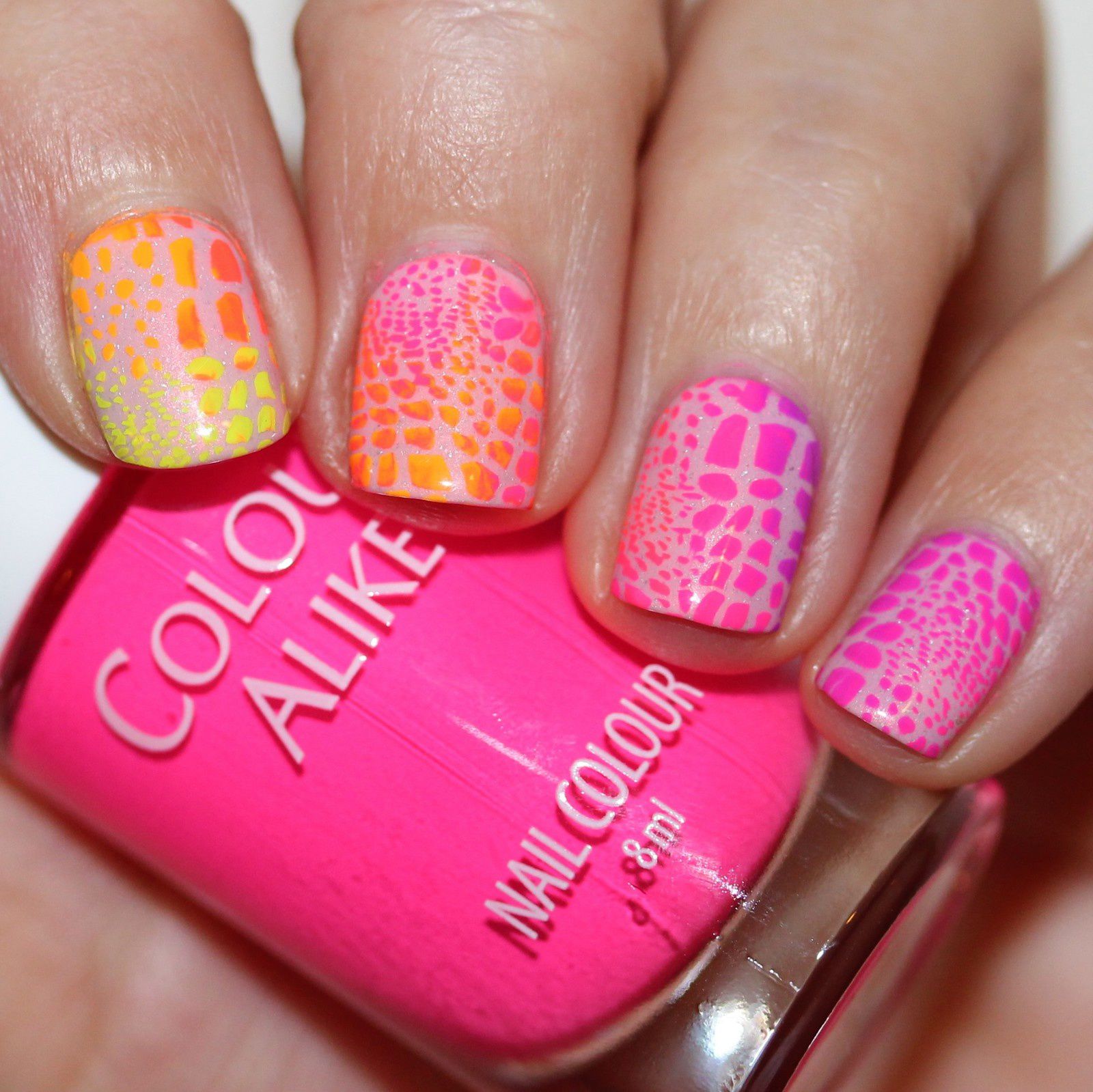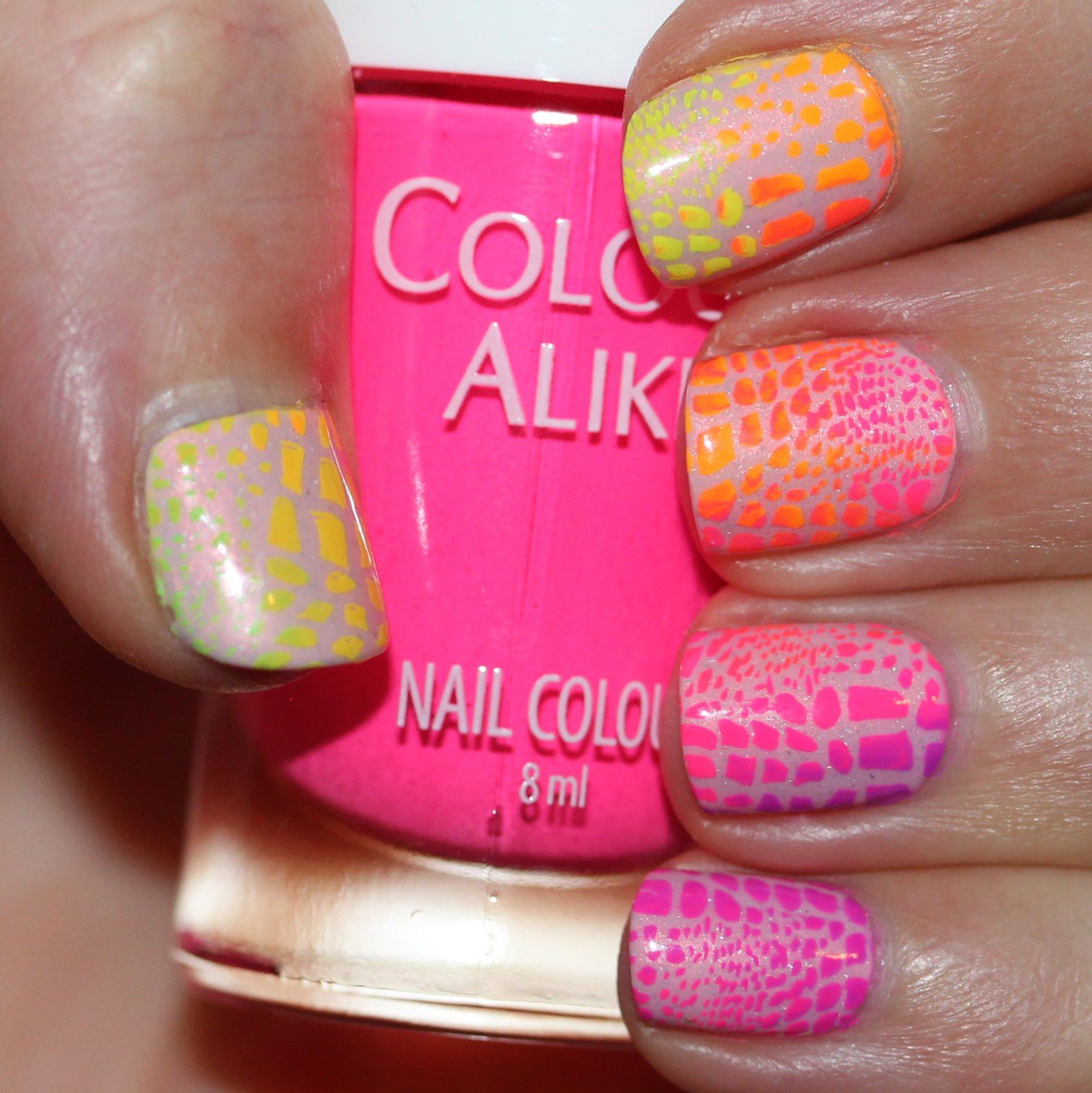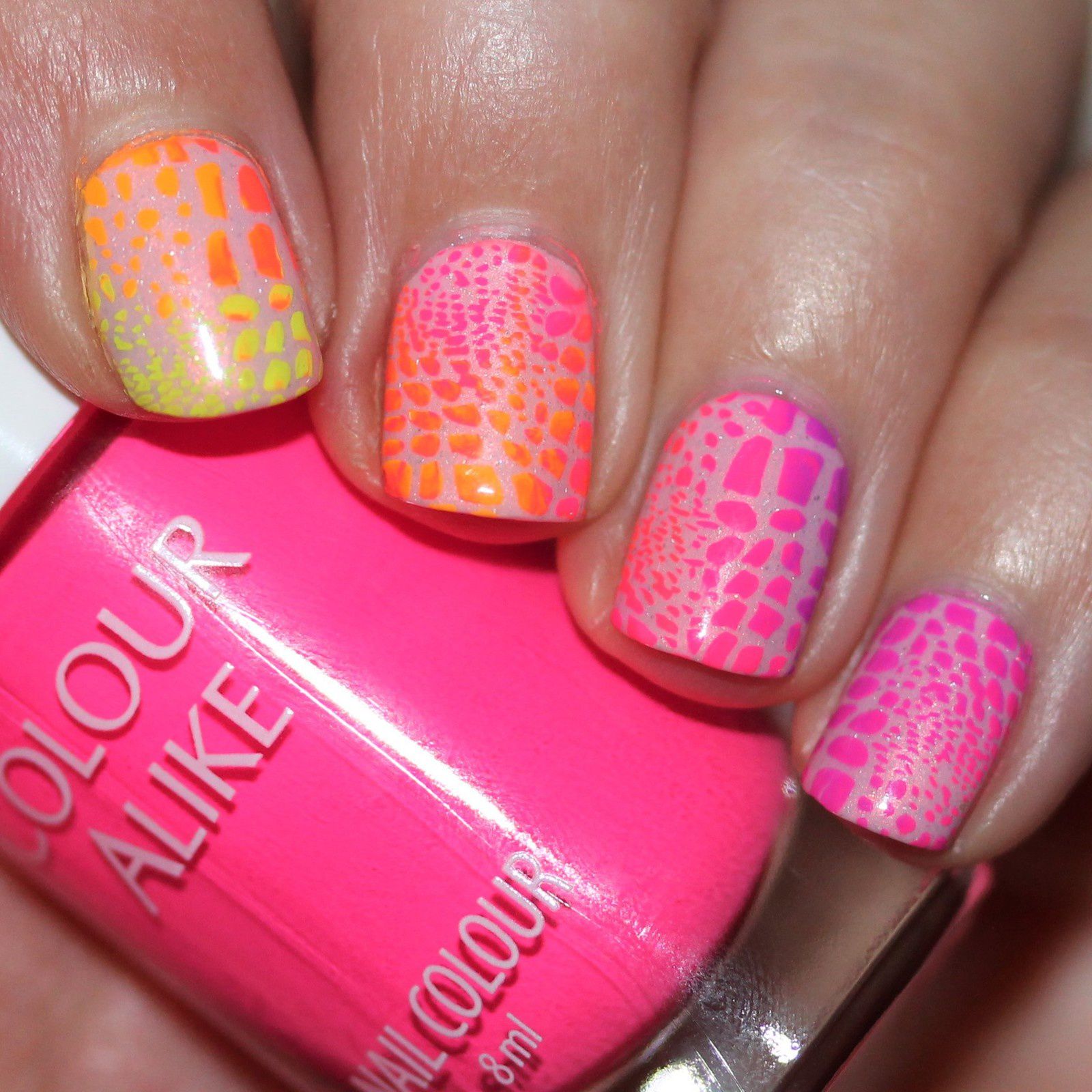 Essie Protein Base Coat / Potion Polish Afterglow / Poshe Top Coat / Moyou London Pro Collection XL 05 plate and Color Alike Neon Power collection / Konad Top Coat
Neon Power - stamping set - Stamping Polish
Meet Joan! The Pro collection is designed for your inner perfectionist, allowing you to own the most professional and stunning looking nails in town, if not the entire world! ● MoYou-London Pro 0...