J'ai récemment acheté ce vernis a CVS, sur un coup de tête, juste a cause de ses reflets roses. Essie Wire-less is More est un violet nude grisâtre avec des reflets incroyables. Ils sont roses mais aussi dores sous certains angles, un peu duochromes. Il est juste splendide, et parfait sur mes ongles courts du moment. La formule des vernis Essie n'est pas toujours au rendez-vous, mais celui-ci a une très bonne formule facile a appliquer et opaque en 2 couches.
I recently bought this nail polish at CVS, on a whim, just because of its pink shimmer. Essie Wire-less is More is a greyish purple nude with incredible reflections. They are pink but also golden at certain angles, a little duochromes. It's just gorgeous, and perfect on my short nails of the moment. The formula of Essie varnishes is not always good, but this one has a very decent formula, easy to apply and opaque in 2 layers.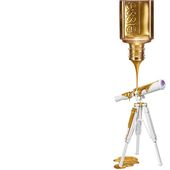 essie - Nail Colors, Nail Polish, Nail Care, Nail Art & Best Nail Tips - Essie
Nail Colors, Nail Polish Trends, Nail Care & At-Home Manicure Supplies by Essie. Shop nail polishes, stickers, and magnetic polishes to create your own nail art look.