Je cherchais désespèrement la nouvelle collection Sinful Colours Neon (Wild at Heart Summer 2018), littéralement depuis des semaines, je savais que je voulais cette collection dès que j'ai vu les premiers swatches sur instagram, mais aucun des drugstores proches de moi n'a eu la collection en stock. J'aivais presque abandonné quand nous sommes allés visiter la famille de mon copain pour le week-end et nous nous sommes arrêtés à Walgreens pour des médicaments. J'ai trouvé 5 des 6 vernis de la collection j'etais trop contente (il me manque encore le violet Amazon Woman. J'ai décidé de porter Safari Not Sorry tout de suite, je n'ai pas pu résister. C'est un magenta fluo aux reflets bleus, la formule est plutôt bonne et il a un fini satiné. J'avais raison de vraiment vouloir cette collection et je suis si contente de les avoir enfin trouvés, je ne suis jamais déçue avec Sinful Colors!
I had been looking for the new Sinful Colors Neon collection (Wild at Heart Summer 2018) for weeks, litterally, I got obsessed as soon as I saw the first swatches on instagram but none of the drugstores close to me ever had the collection. I almost gave up when we left town to visit my BF family for Labor Day weekend and stopped at Walgreens for some medication. I found 5 of the 6 shades and I was thrilled (I am still missing the purple Amazon Woman). I decided to wear Safari Not Sorry pretty much right away, I could not resist. It is a shimmering neon magenta with blue reflections, the formula is pretty good and it has a satin finish. I was right to be obssesed and I am so happy I own these, I am never disapointed with Sinful Colors!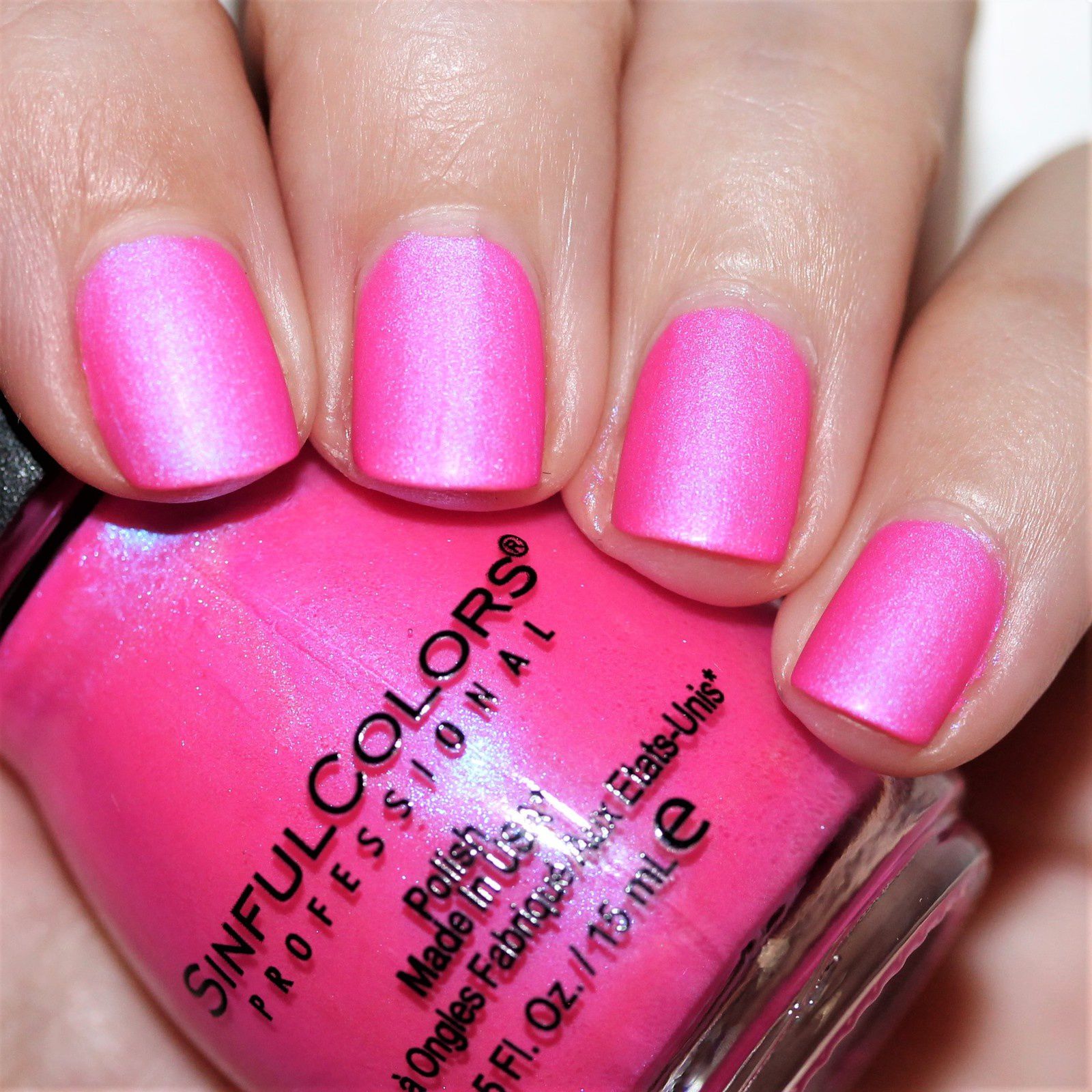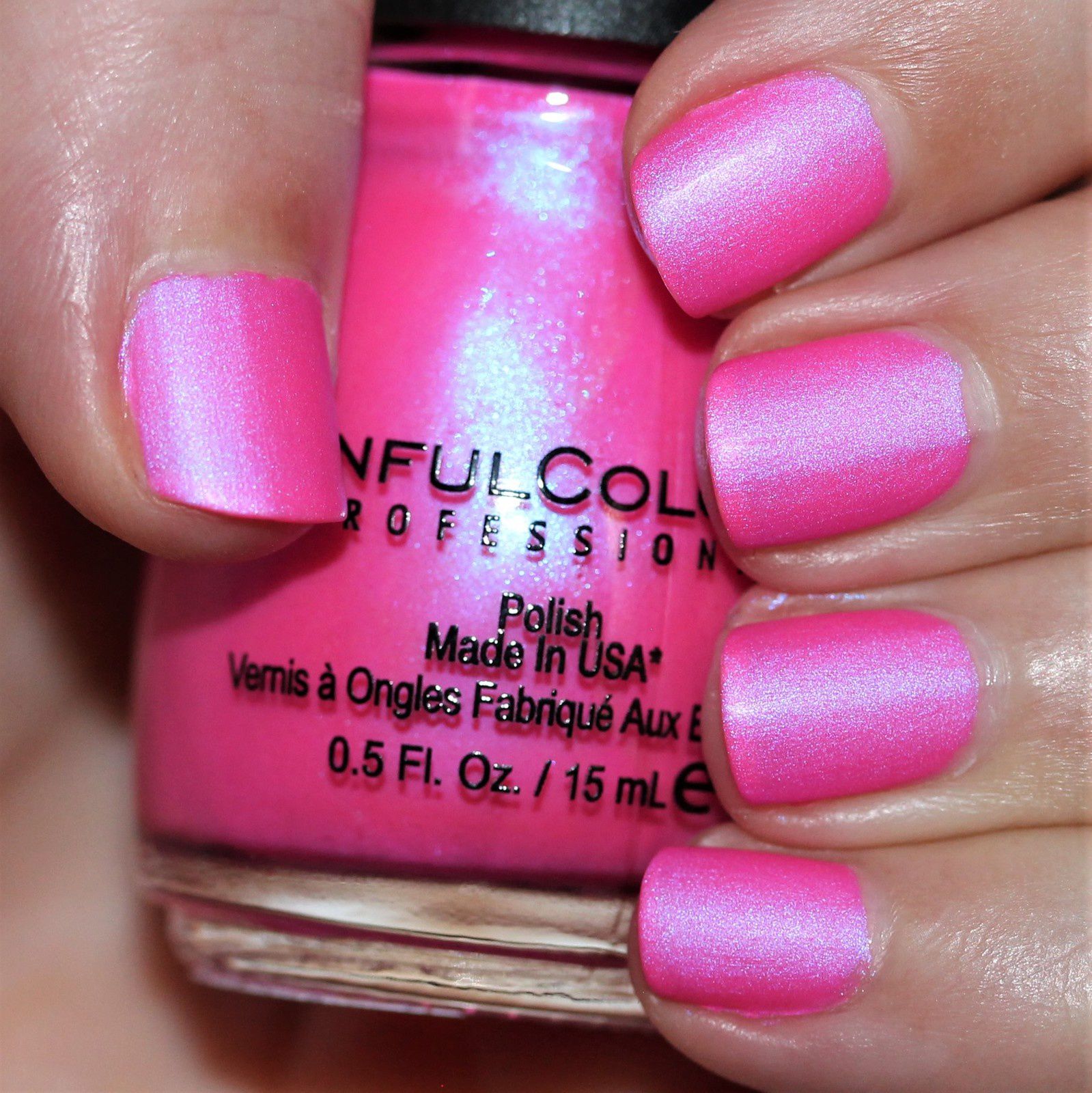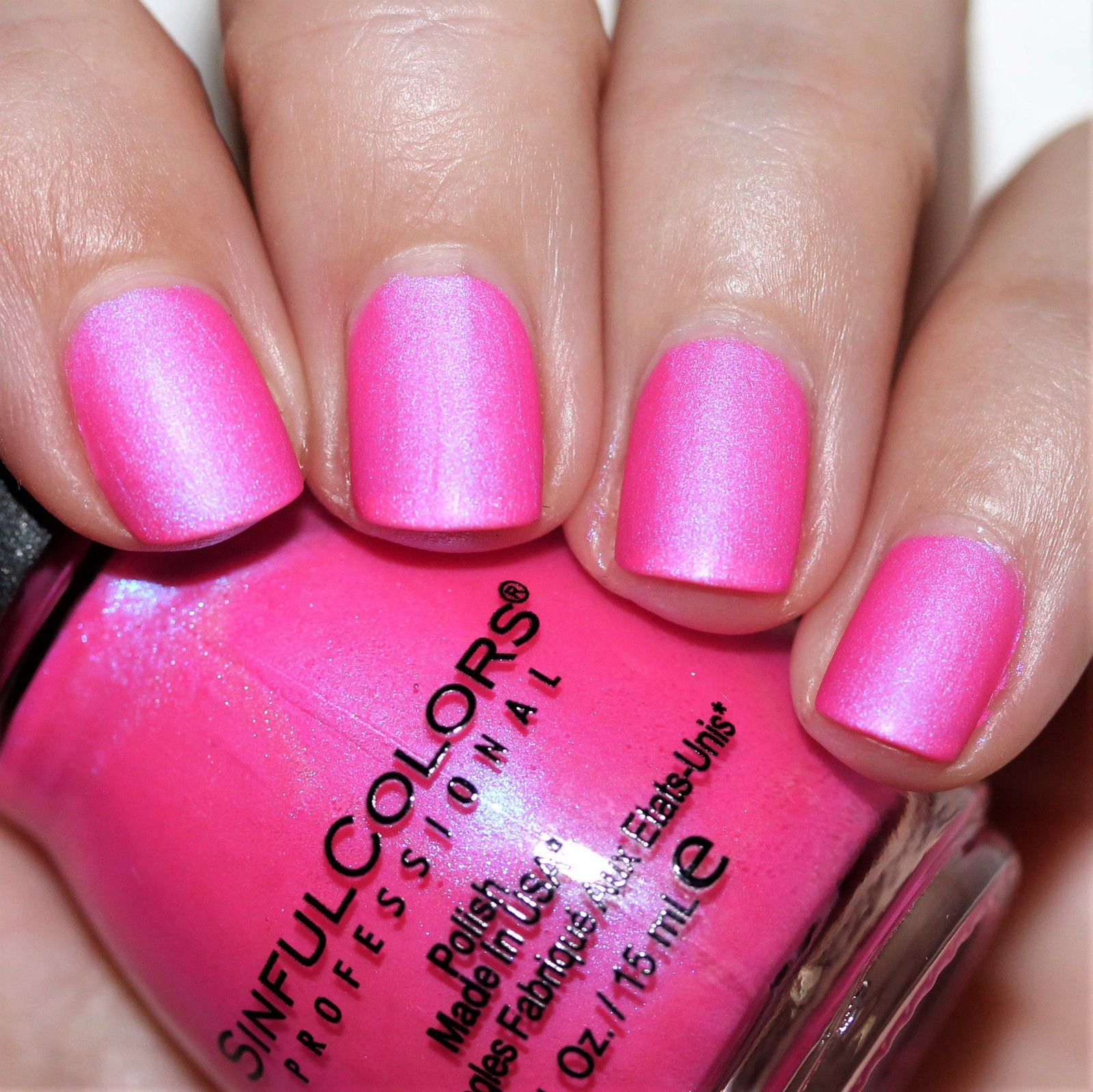 Essie Protein Base Coat / Sinful Colors Safari Not Sorry / Butter London Buuter London Matte Top Coat
Register now to create your own personal profile! You'll be able to save and rate your favorite products and looks. Plus, be the first to hear about new products and offers.