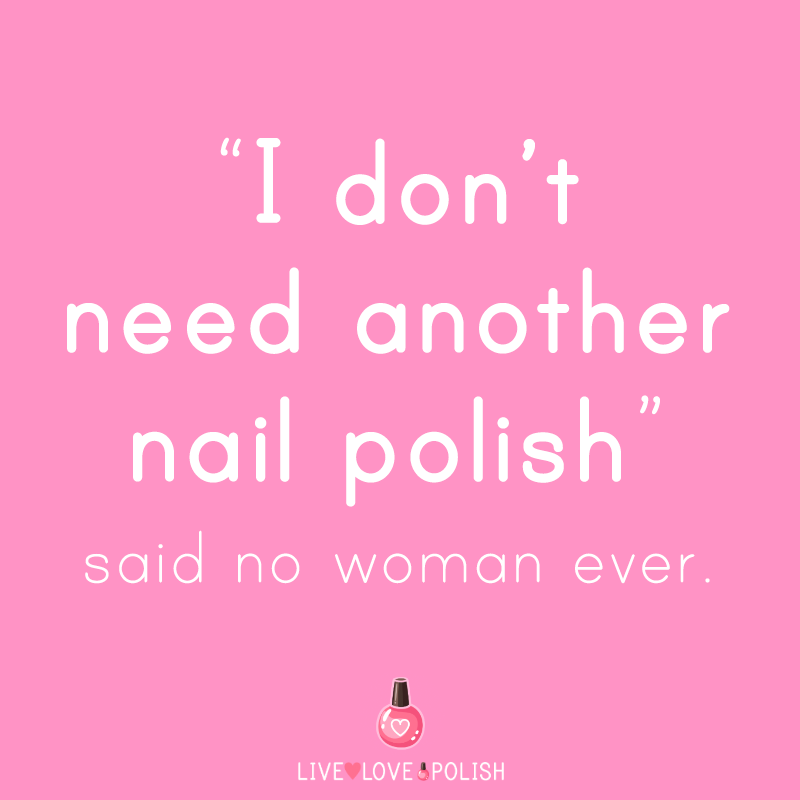 Je n'ai pas été très raisonnable en Juillet, j'ai passé beaucoup de commandes, en particulier chez Shleee Polish, Moo Moo's Signatures et Blush Lacquer. J'ai aussi commandé mon premier Gel polish kit chez Gelish avec plusieurs Gel Polish Orly et Gelish mini. Je trouve ce système super pratique quand on a pas le temps de changer de manucure trop souvent (en vacances par exemple), et aussi quand, comme moi, on passe beaucoup de temps les mains dans des gants en latex. L'été c'est un peu ma saison avec toutes ces collections fluos je craque assez facilement, mais j'espère être un peu plus sage en Août, on verra bien !
I was not very reasonable in July, I placed a lot of orders, especially at Shleee Polish, Moo Moo's Signatures and Blush Lacquer. I also ordered my very first gel polish kit from Gelish with several Gel Polish from Orly and Gelish mini. I find this system super convenient when you know you won't have much time to re-do your nails too often (on vacation for example), and also when, like me, you spend a lot of time in latex gloves. Summer is a my favorite season with all these neon collections coming out and I give and order a lot pretty easily, but I hope to be a little wiser in August, we'll see!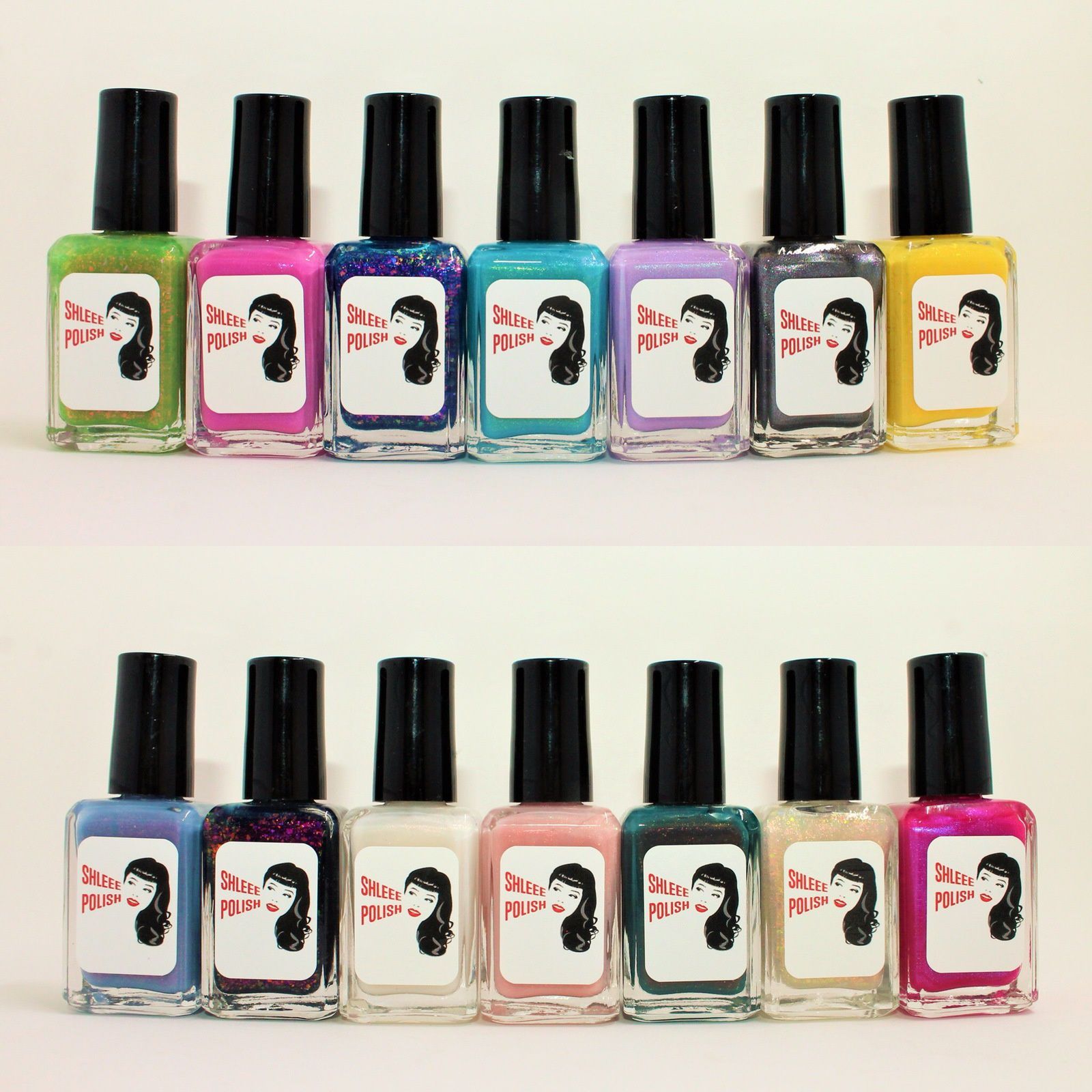 Shleee Polish Spark it, Jawbreaker, Sounds Fishy, Algal Bloom, Maybe Angels, Ghost Bird, Yellow Gorgeous, Soul Sister, Fluorescent Galaxy, Snow Fire, Not Human, Survival of the Fittest, Pyrotechnics, Spice up Your Life.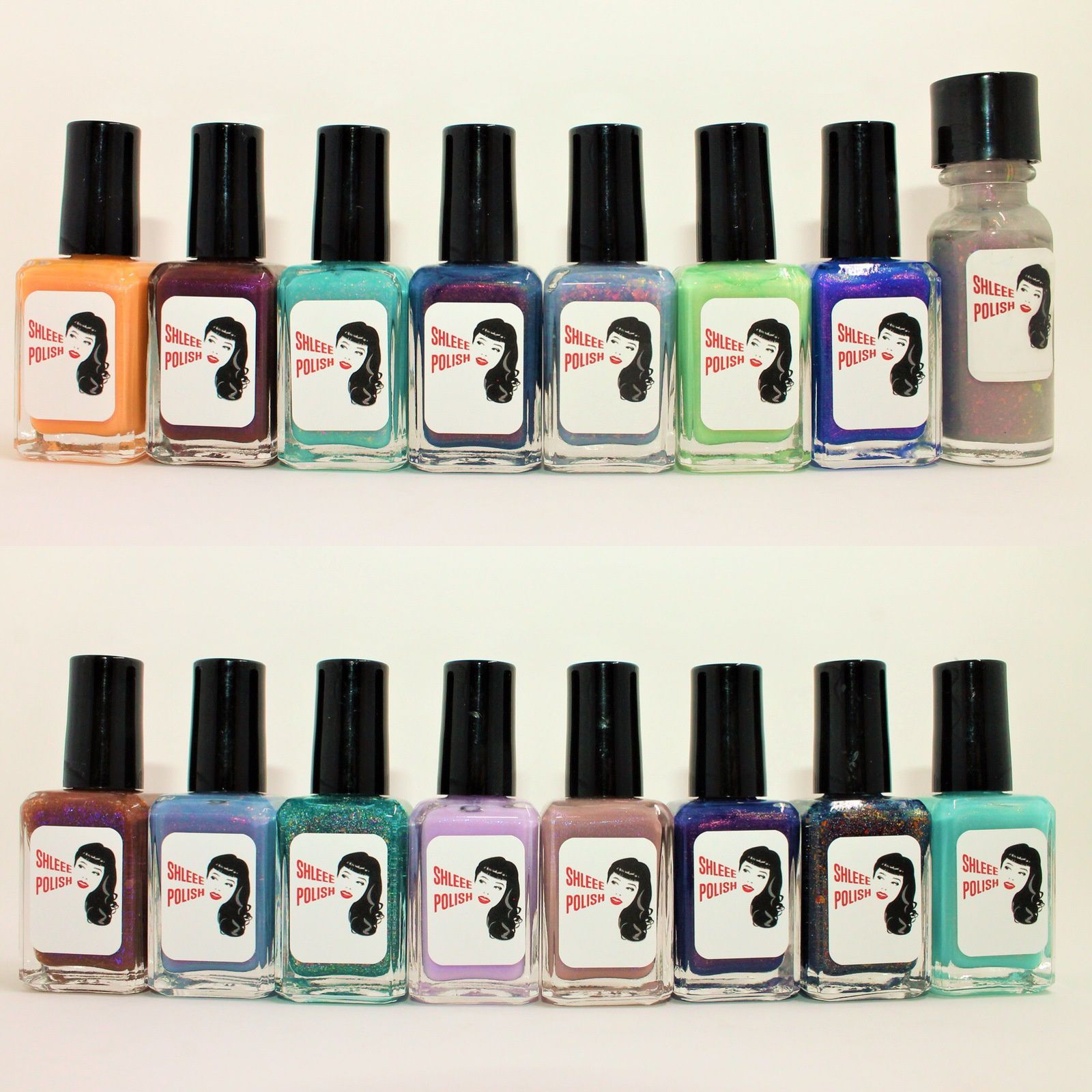 Shleee Polish Orange Smoothies, Artisanal Truffle, Kawaii Tatoo, Super Moonlight, Happy Haunts, Tropical Fish, Shark Bait, Moon Child Ritual, Known to the Ancients, Soul Sister (yes I did get a backup of this color), Queen Mermaid, Dewy Orchid, Tough Pill to Swallow, Time Crime, Destroyer of Worlds, Gloria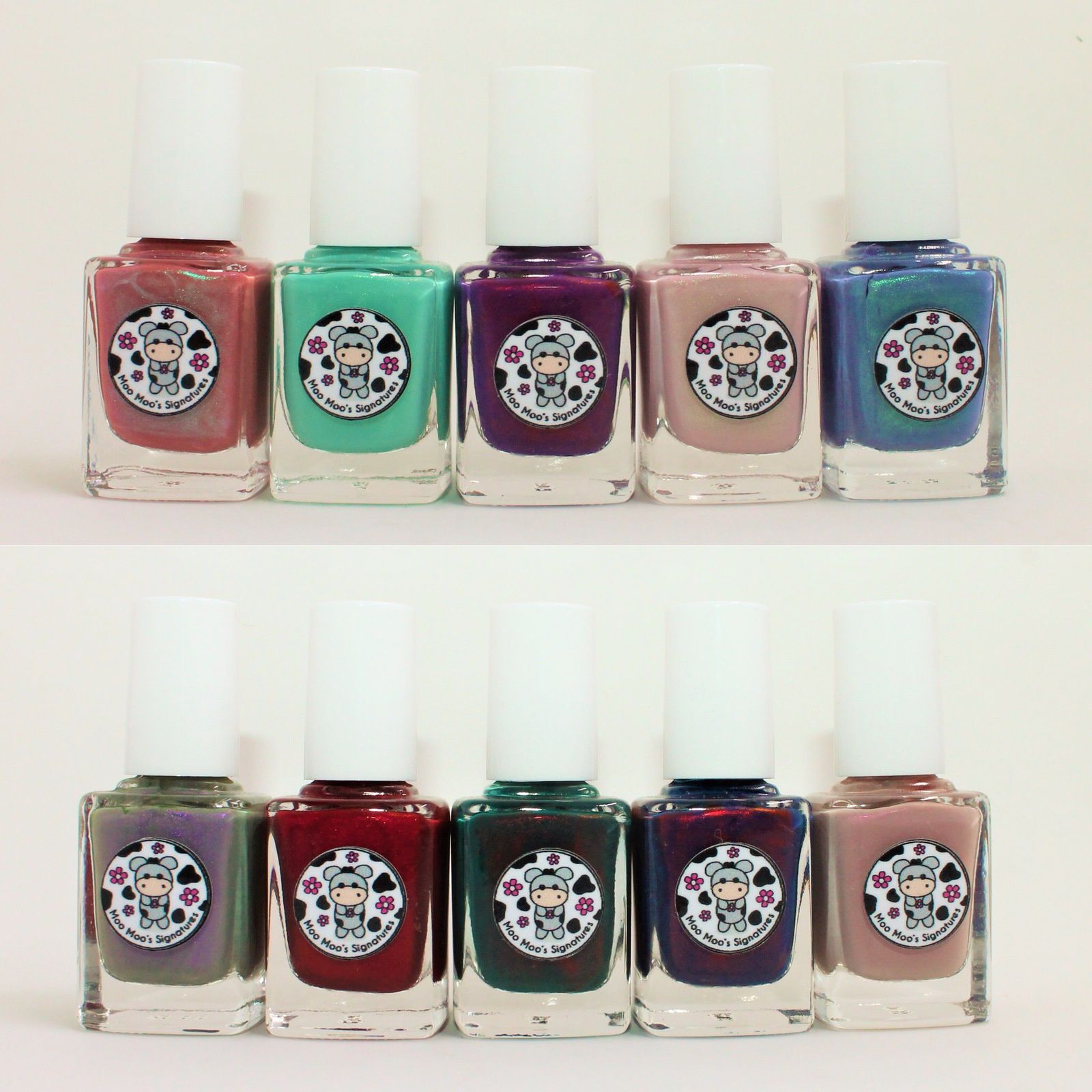 Moo Moo's Signatures Camel Bride, Frog Princess, Amortensia, Fairy Dust, Nirvana, Far Far Away, Immortal Volturi, Egyptian Zombi, Arabian Nights, Fox Fairy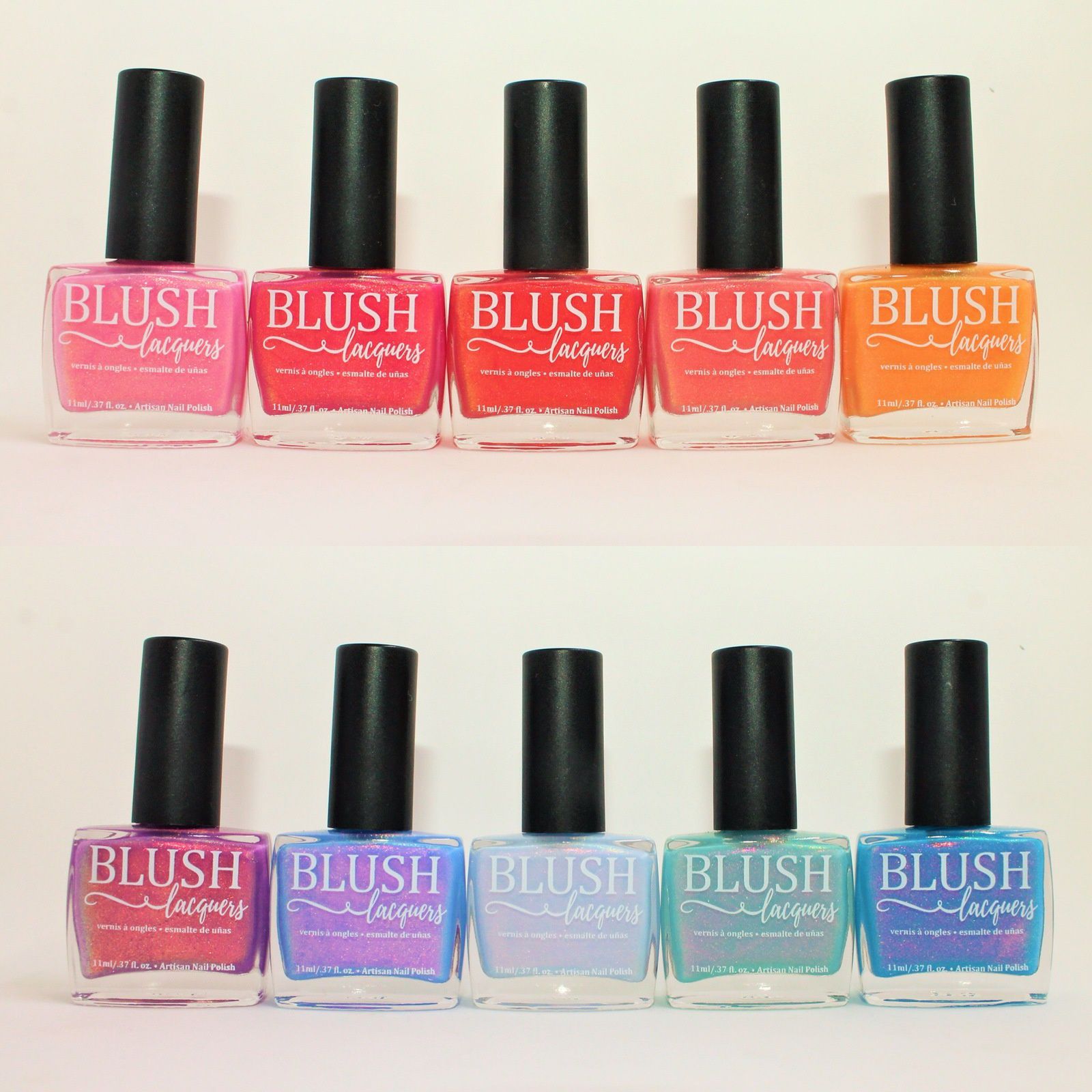 Blush Lacquer Malibu, Seychelles, Rio, Oahu, Maldives, Bora Bora, Bahamas, Santorini, Tropical Escape, The Piemaker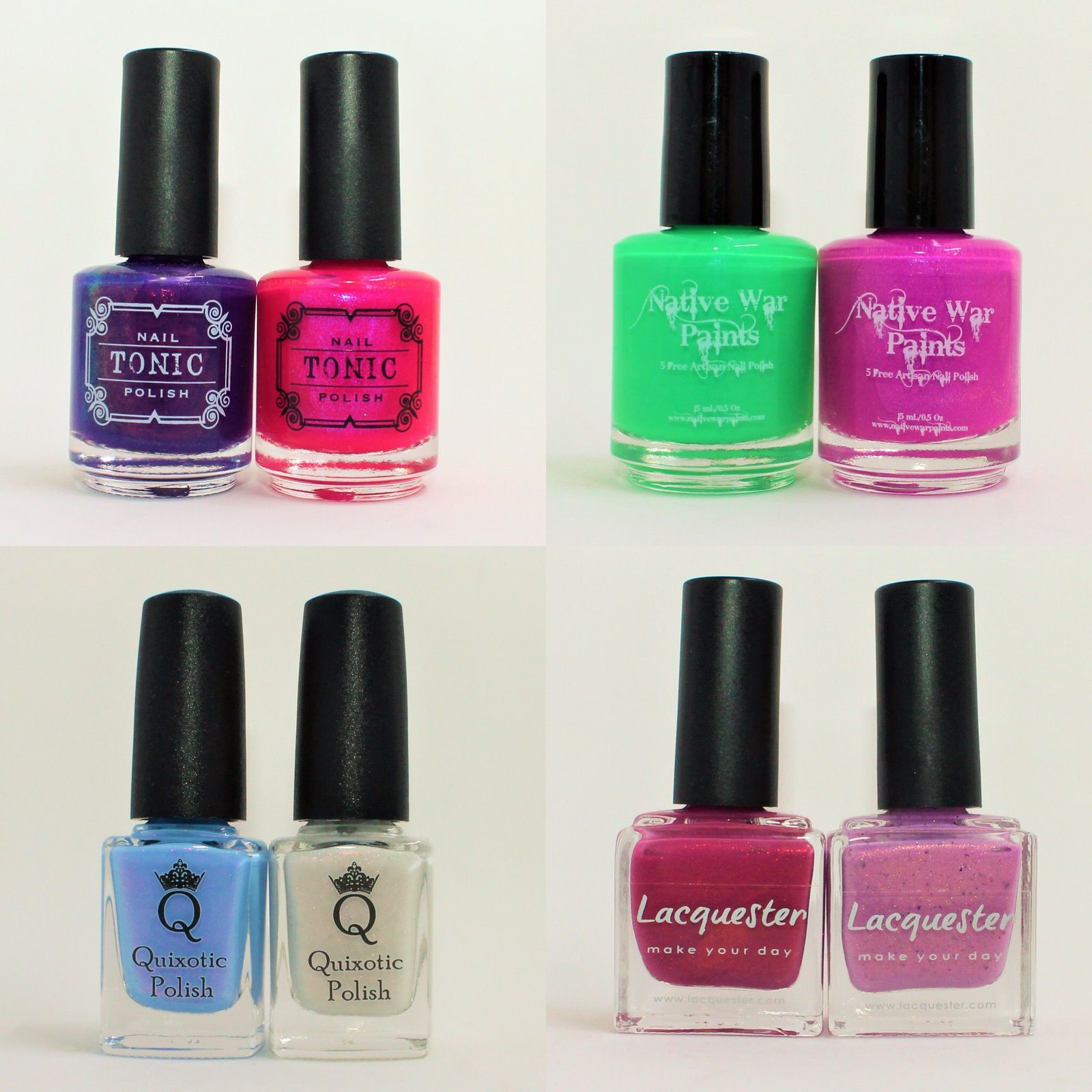 Tonic Polish Empress & Hot to Trot.Native War Paints August 2018 & July 2018. Quixotic Polish Enlighten & Moon Rise. Lacquester Rona & Zela.