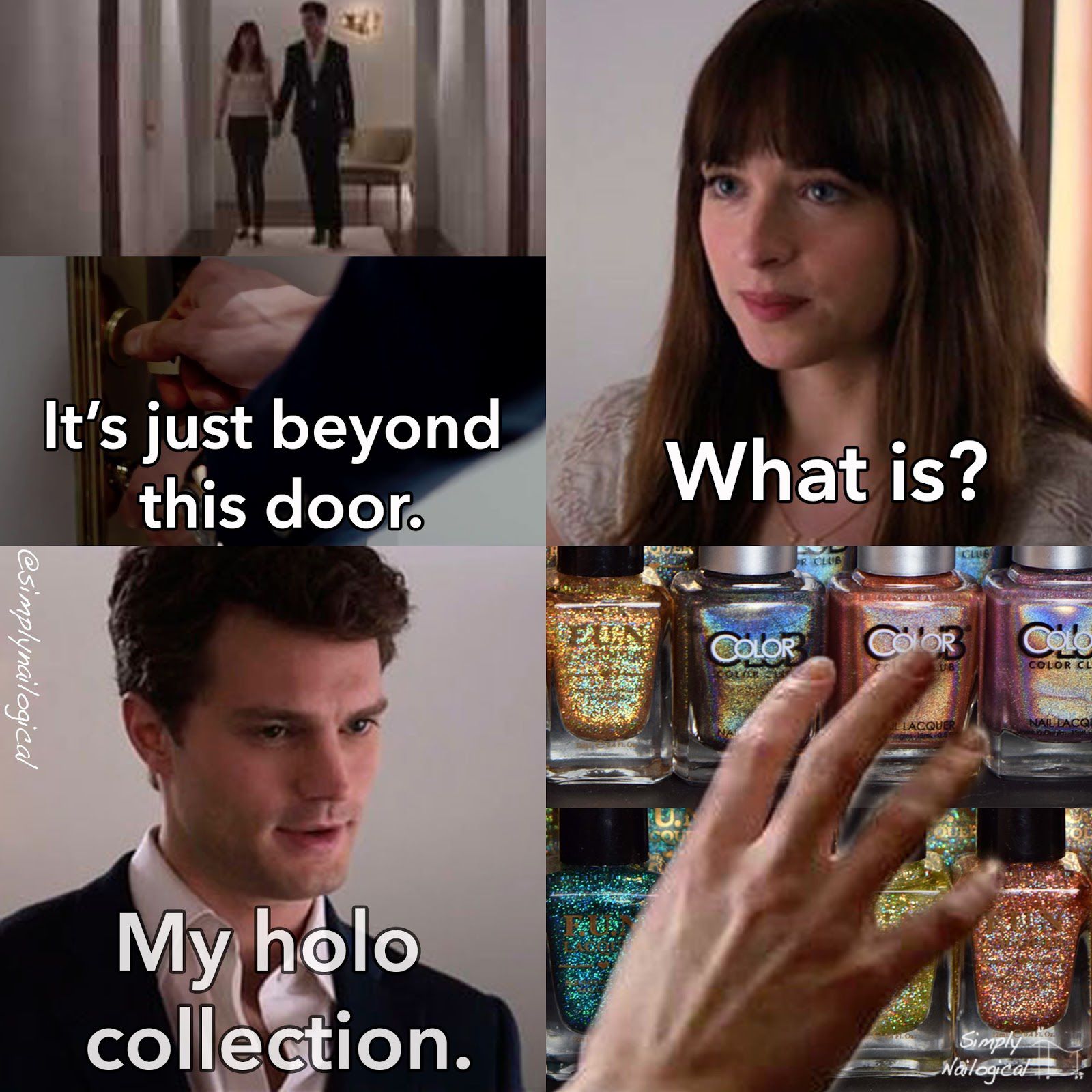 Je pensais avoir raisonnable bon ce mois-ci mais écrire ce post m'a fait réaliser que peut-être pas LOL. J'ai été très occupée ces dernières semaines, et quand cela arrive, je ne fais pas trop de shopping. J'ai malgré tout encore acheté beaucoup de Shleee Polish, des Cirque Colors (principalement des shimmers), et aussi des Moo Moo's Signatures. J'ai aussi complètement craqué pour la nouvelle collection Finger Paints, ainsi que pour la nouvelle collection d'été de Orly. Fondamentalement, tout ce qui est coloré et brillant j'achète !
I thought I had been good this month but writing this post made me realize that maybe not LOL. I have been really busy these past few weeks, and when that happens I usually do not shop that much. Though I still got a lot of Shleee Polish, some Cirque Colors (mostly shimmers), and also Moo Moo's Signatures. I also completely fell for the new Finger Paints collection, and also the new Orly summer collection. Basically anything colorful and shimmery I will buy!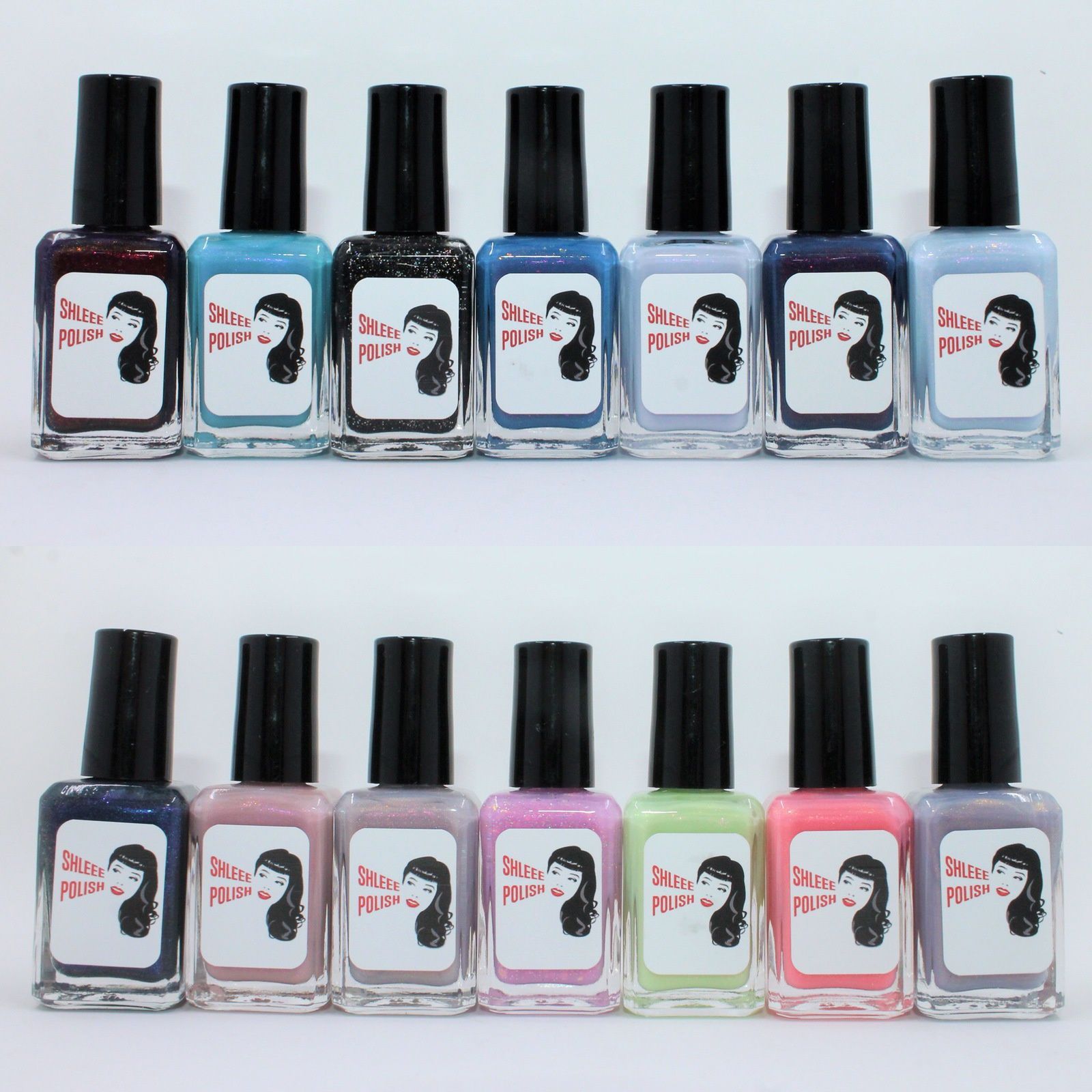 Shleee Polish Unfathomable, Tranquil Pond, Stars Above, Damselfly, Beauty in Desolation, Mercurial, Synthetica, Mysterious Maiden, Glow Up, Hallucination, Candy Floss, Pistachio Macaron, Coral Calla Lily, Desert Sunrise.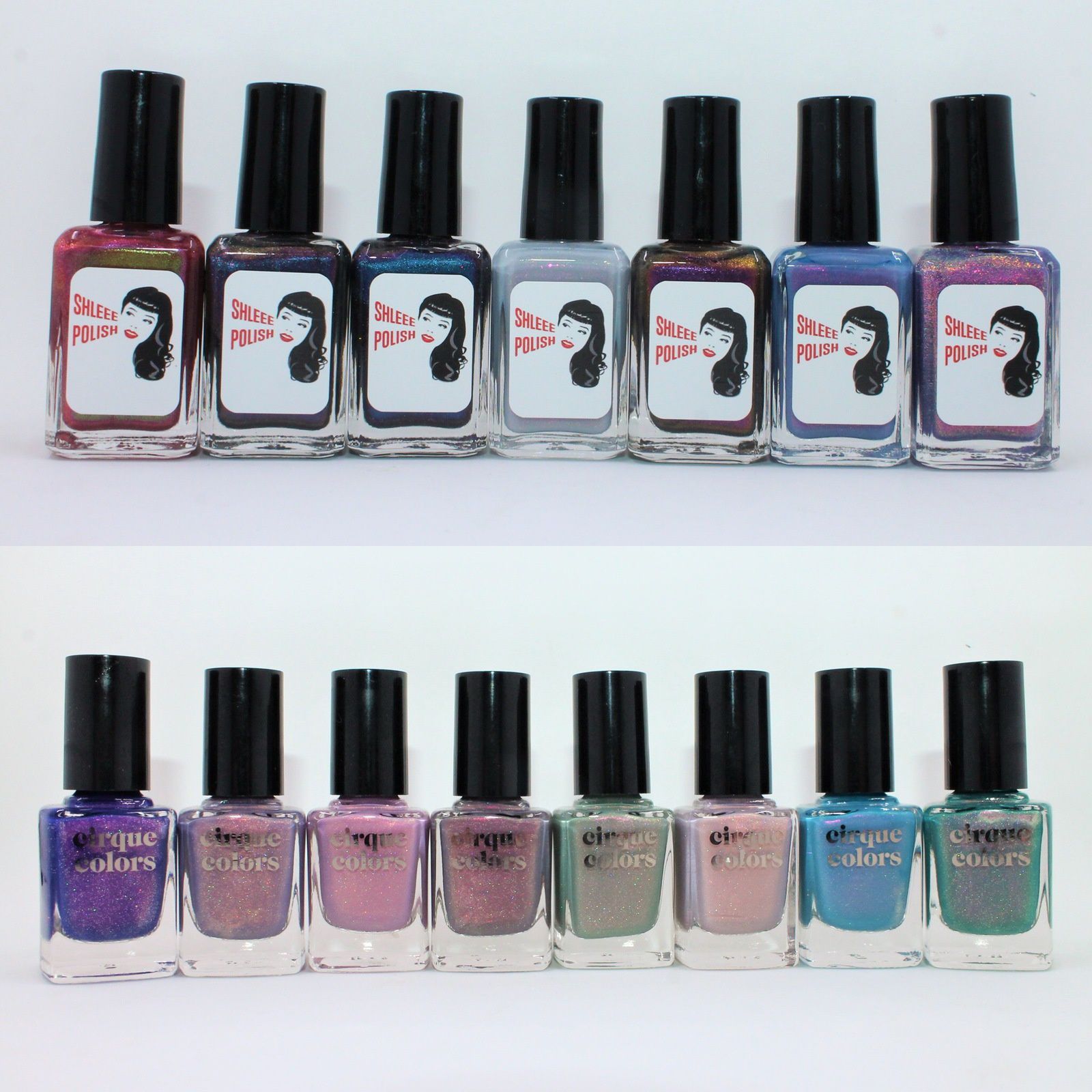 Shleee Polish Poisoned Apple, Nightmarish, Cosmological, Runestone, Transference, Strange Ways, Unicorn Abduction. Cirque Colors Dusky Skies, Wildflowers, Plush Suede, Earthen, Succulent Garden, Fata Morgana, Palm Spring, Taos.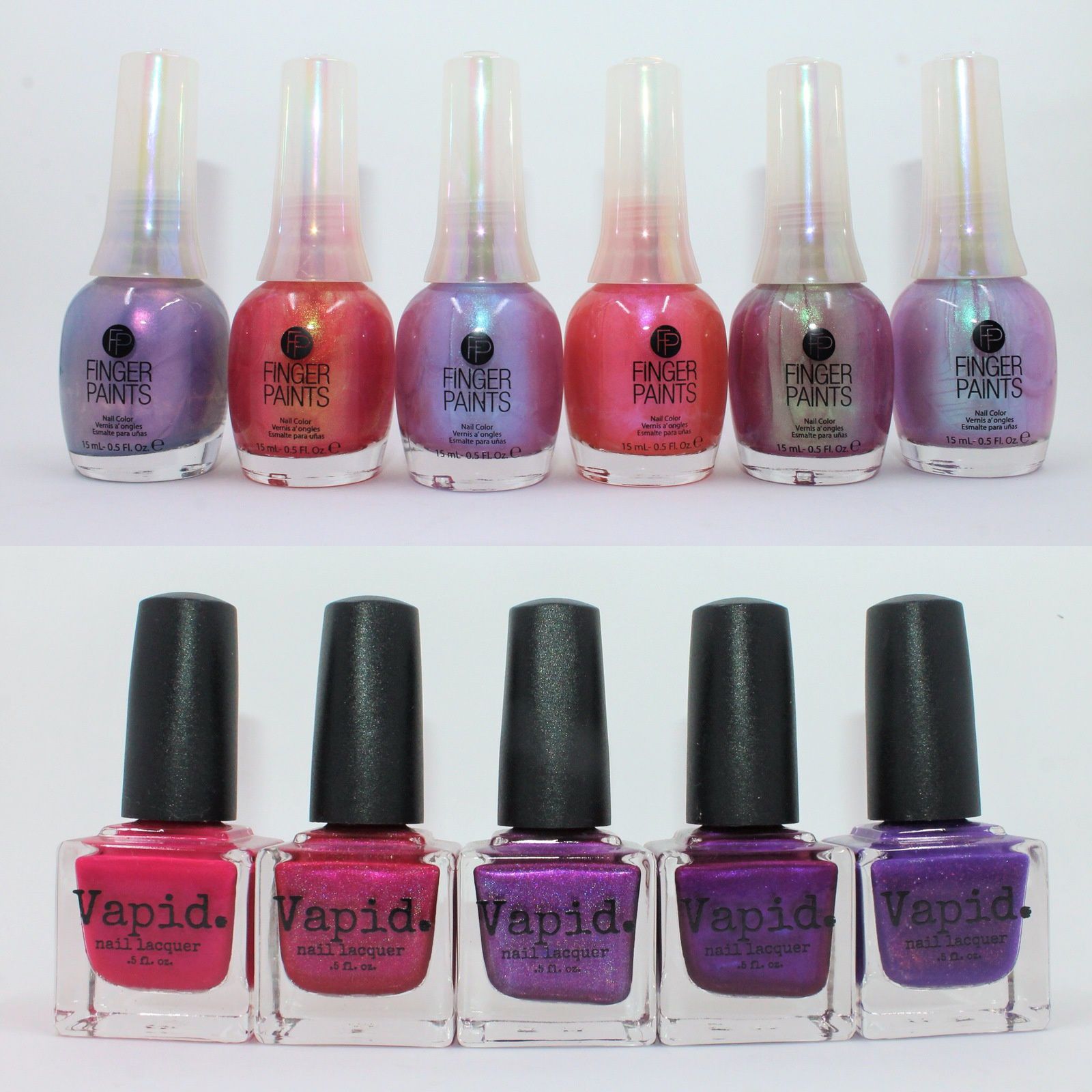 Finger Paints In The Clouds, Legendary Lore, Fantasy World, Over the Rainbow, Fairy Tale, Lost in Wonderland. Vapid Lacquer Flamingle, Tantrum, Hostile, Conquest, Clique.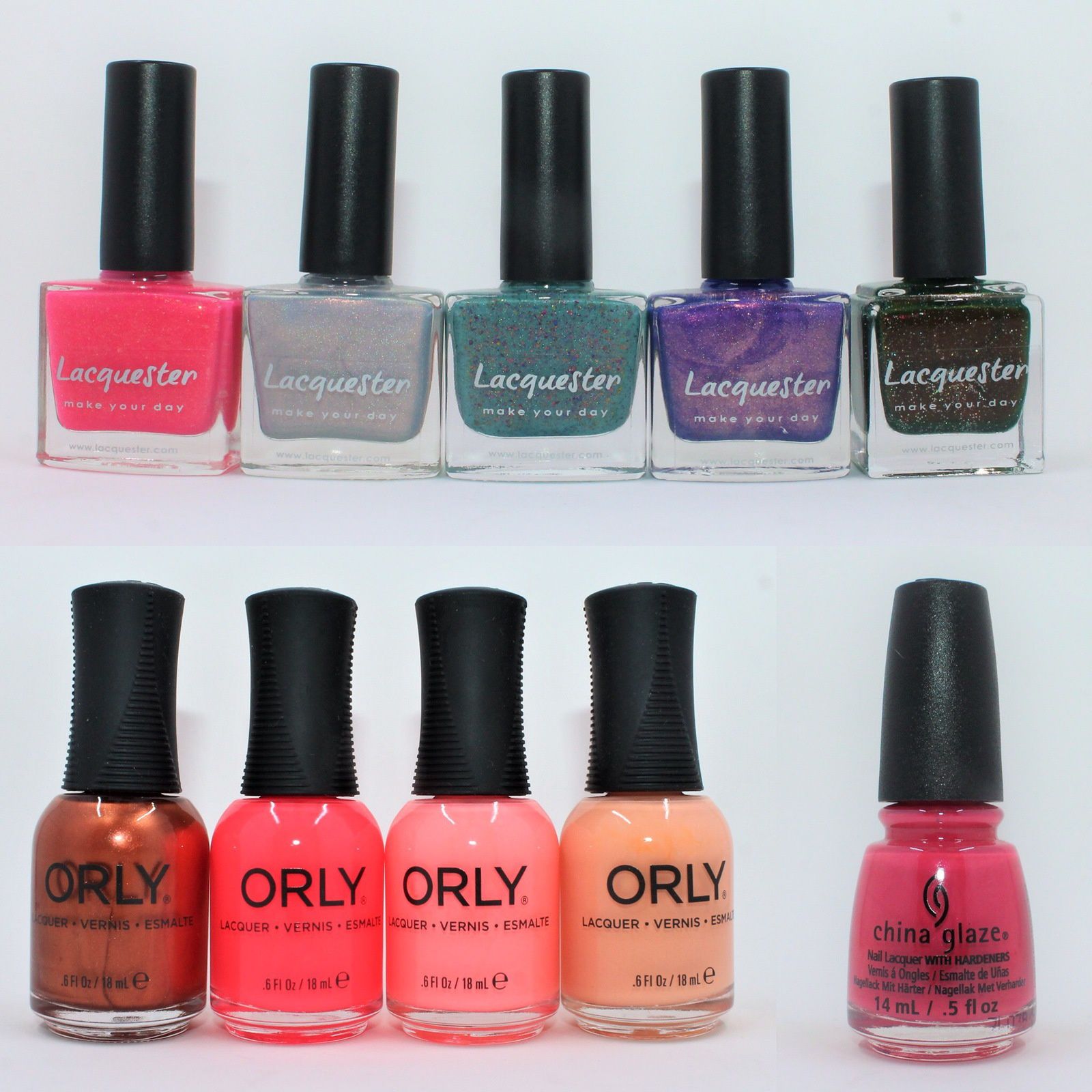 Lacquester Bahama Mama, Unearthy Resonance, T per T, Lilacquester, One More Green. Orly Valley of Fire, Blazing Sunset, After Glow, Sands of Time. China Glaze Bodysuit Yourself!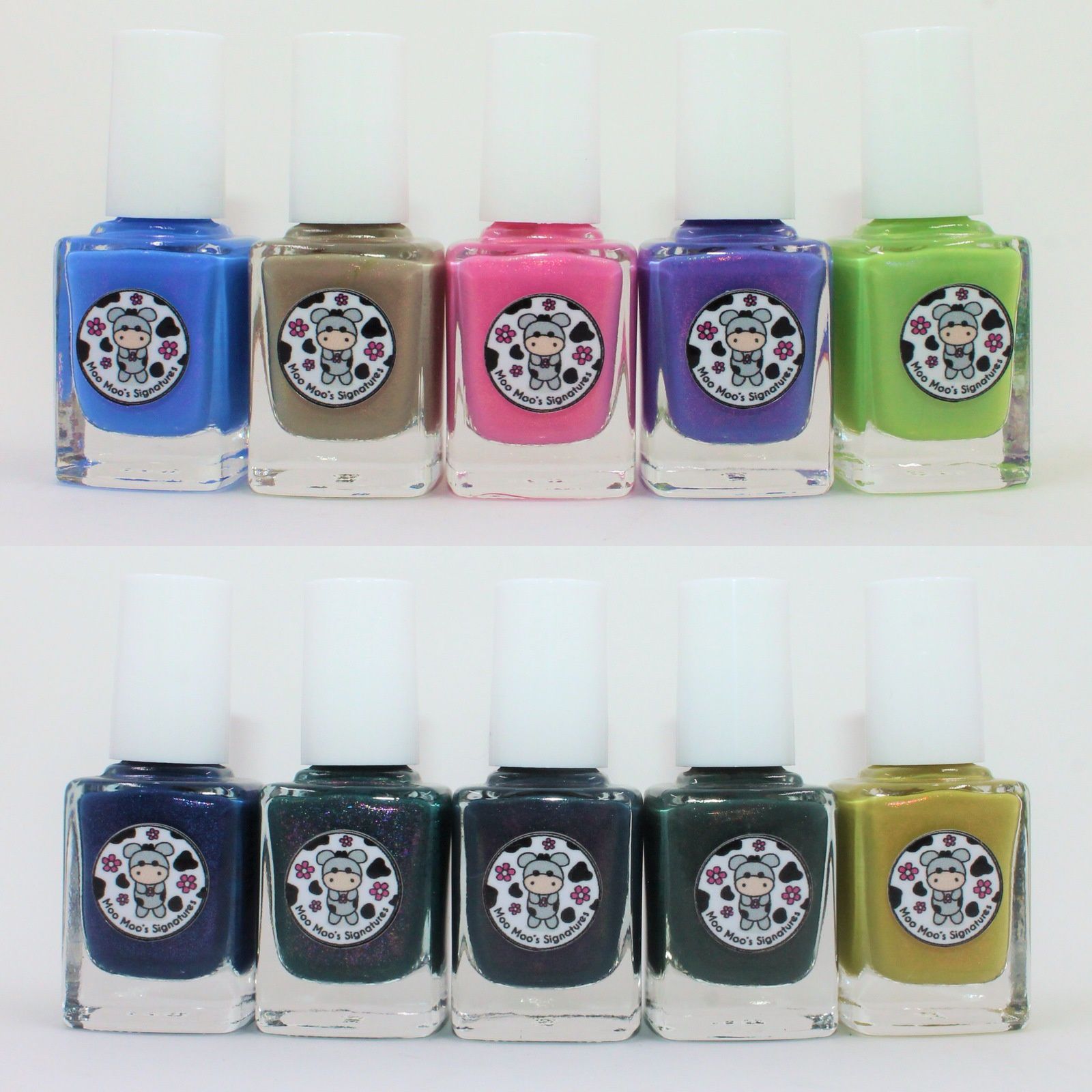 Moo Moo's Signatures Unicorn, Sphinx, Fairy, Pegasus, The Incredible Smash, After a Bite from a Radioactive Spider, Rusalka, Princess of Themyschira, Loki of Asgard, Demigod.