En ce moment j'aime beaucoup les vernis couleur pêche, et après in fluo pastel pêche, j'ai opté pour un pêche un peu moins flashy mais tout aussi joli, Julie G Anthony. C'est le deuxième fois que je porte ce vernis, ce qui est extrêmement rare quand on sait combien de vernis je possède, mais j'adore cette couleur ! C'est un pastel pêche un peu dusty mais vibrant. La formule est bonne, opaque et homogène en 2 couches (épaisses). J'aime beaucoup les vernis Julie G et c'est dommage de ne pas avoir de Rite Aid en Floride (i.e. chaîne drugstore ou la marque est vendue mais localisée principalement dans les états du nord des USA).
At the moment I really like peachy orange polishes, and after a neon pastel one, I opted for a little less flashy peach color, but just as pretty, Julie G Anthony. This is the second time I wear this polish, which is extremely rare when you know how many varnishes I own, but I love this color! It is a pastel peach, a little dusty but still bright. The formula is good, opaque and homogeneous in 2 (thick) coats. I love Julie G polishes and it's a pity not to have any Rite Aid in Florida (i.e. drugstore chain where the brand is sold but located mainly in the northern states of the USA).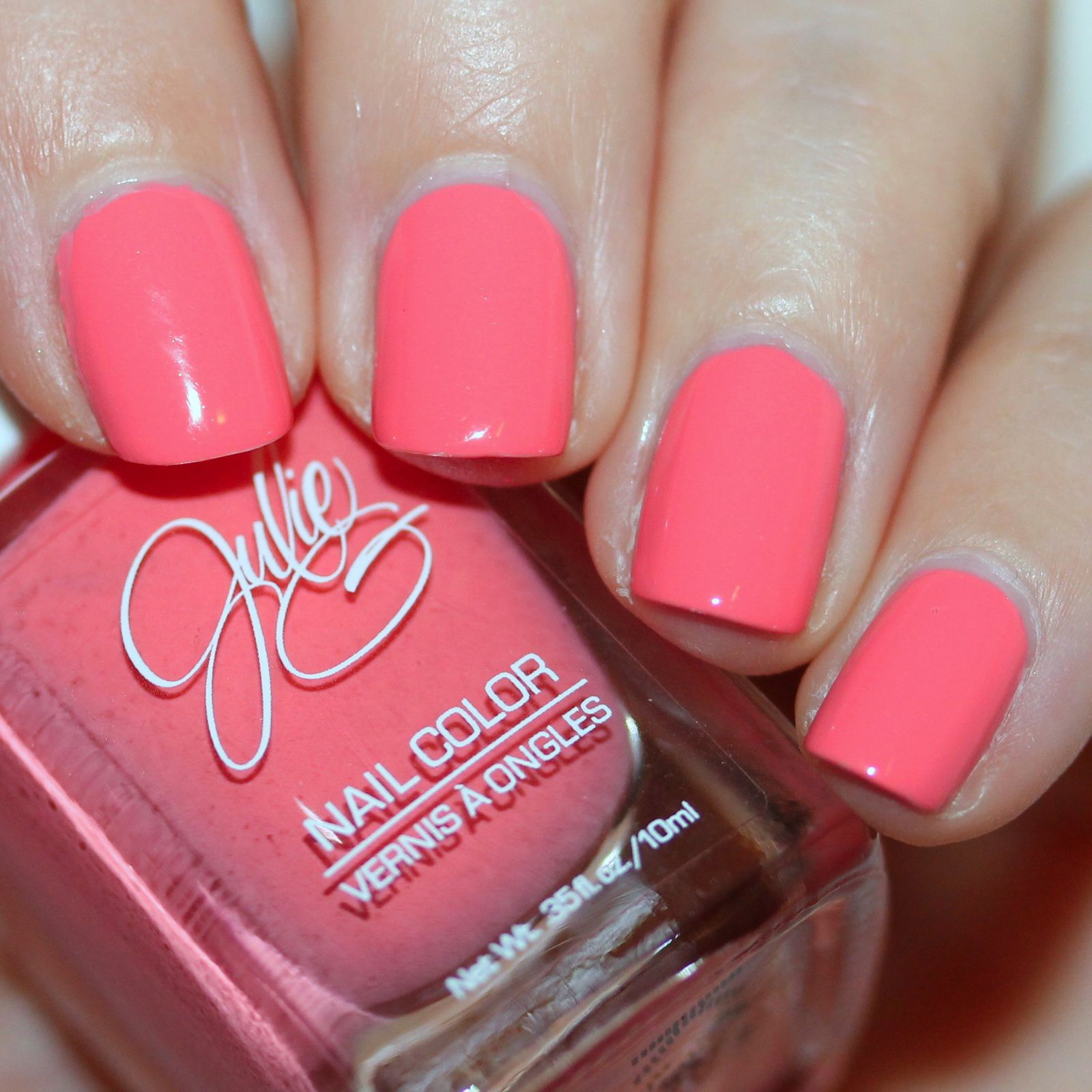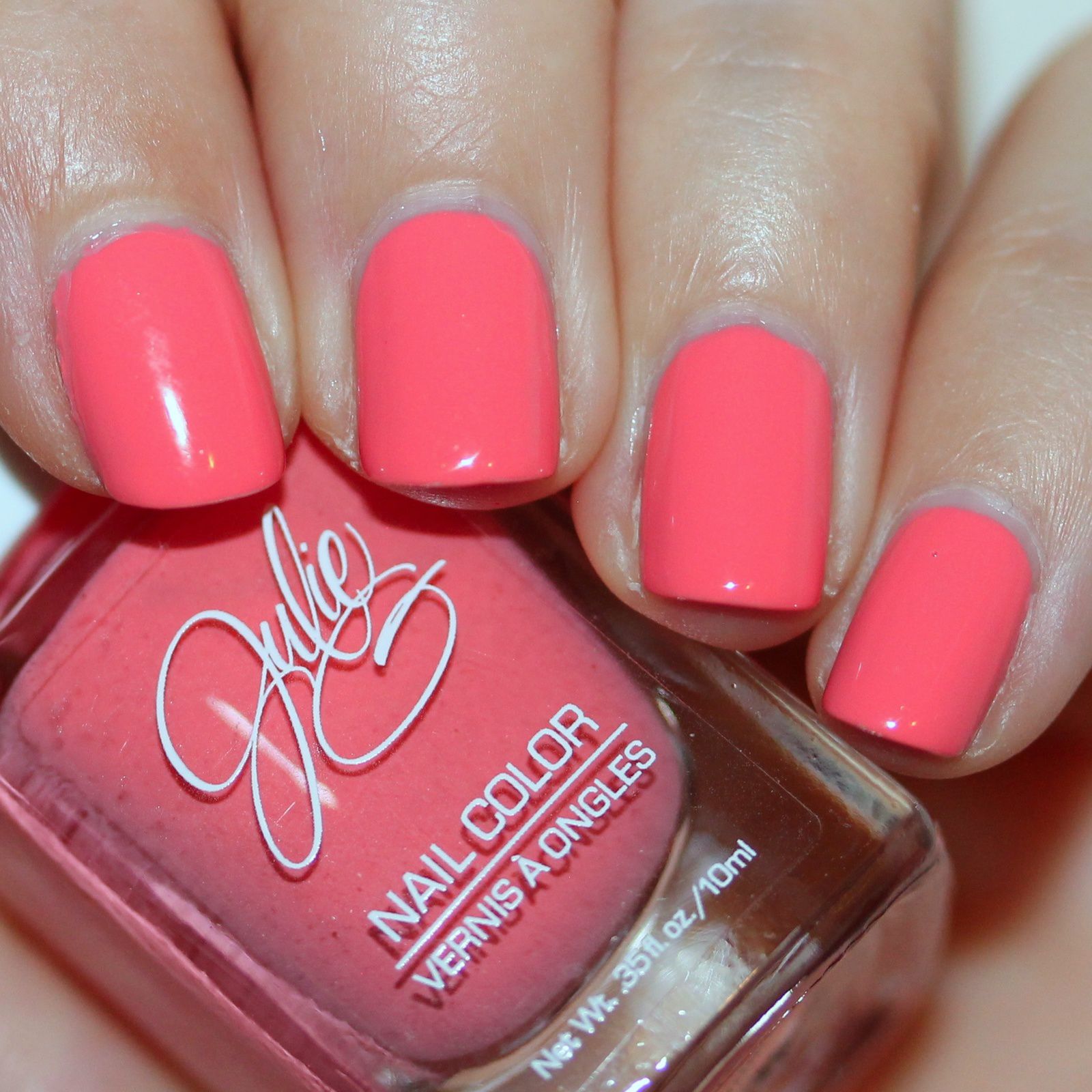 Sally Hansen Complete Care 4-in-1 Extra Moisturizing Nail Treatment / Julie G Anthony / HK Girl Top Coat
9 Pan Eye Shadow Compact Back Stage Collection Eyeshadows Dial-a-Lash Mascara Eye Liner Pencils Eye Shadow Primer Eyeshadow Transformer Fluid Shadow Liquid Eyeliner Masquerade Shadows Pure Pigment ...