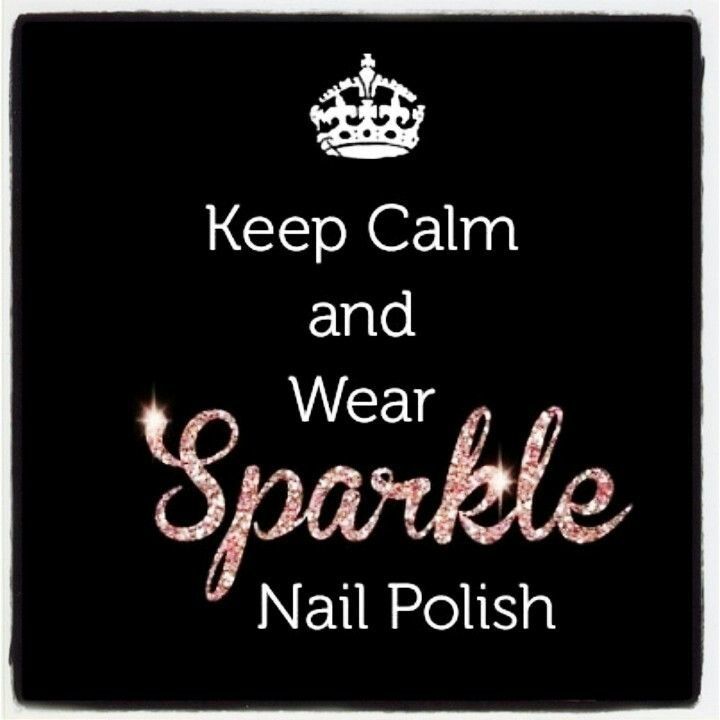 Et oui en Mars J'ai fêté mes 36 ans (je sais je suis vieille LOL) et comme c'était mon anniversaire, je me suis fait plaisir. Bon en fait pas beaucoup plus que d'habitude, si ce n'est pour la nouvelle collection de Enchanted Polish qui m'a fait retomber amoureuse de cette marque, quelques Femme Fatales Oops et aussi des vernis de marques plus connues (Zoya, China Glaze...). Avec la sortie des collection de printemps j'ai plutôt du mal à résister à ces couleurs vibrantes et brillantes !
And yes in March I celebrated my 36 birthday (I know I'm old LOL) and as it was my birthday, I indulged myself quite a bit. Well actually not much more than usual, except for the Enchanted Polish new collection which made me fall in love with the brand all over again, some Femme Fatales Oops and also some more well-known brands polishes (Zoya, China Glaze ...). With the release of spring collections I have a hard time to resist these vibrant and shimmery colors!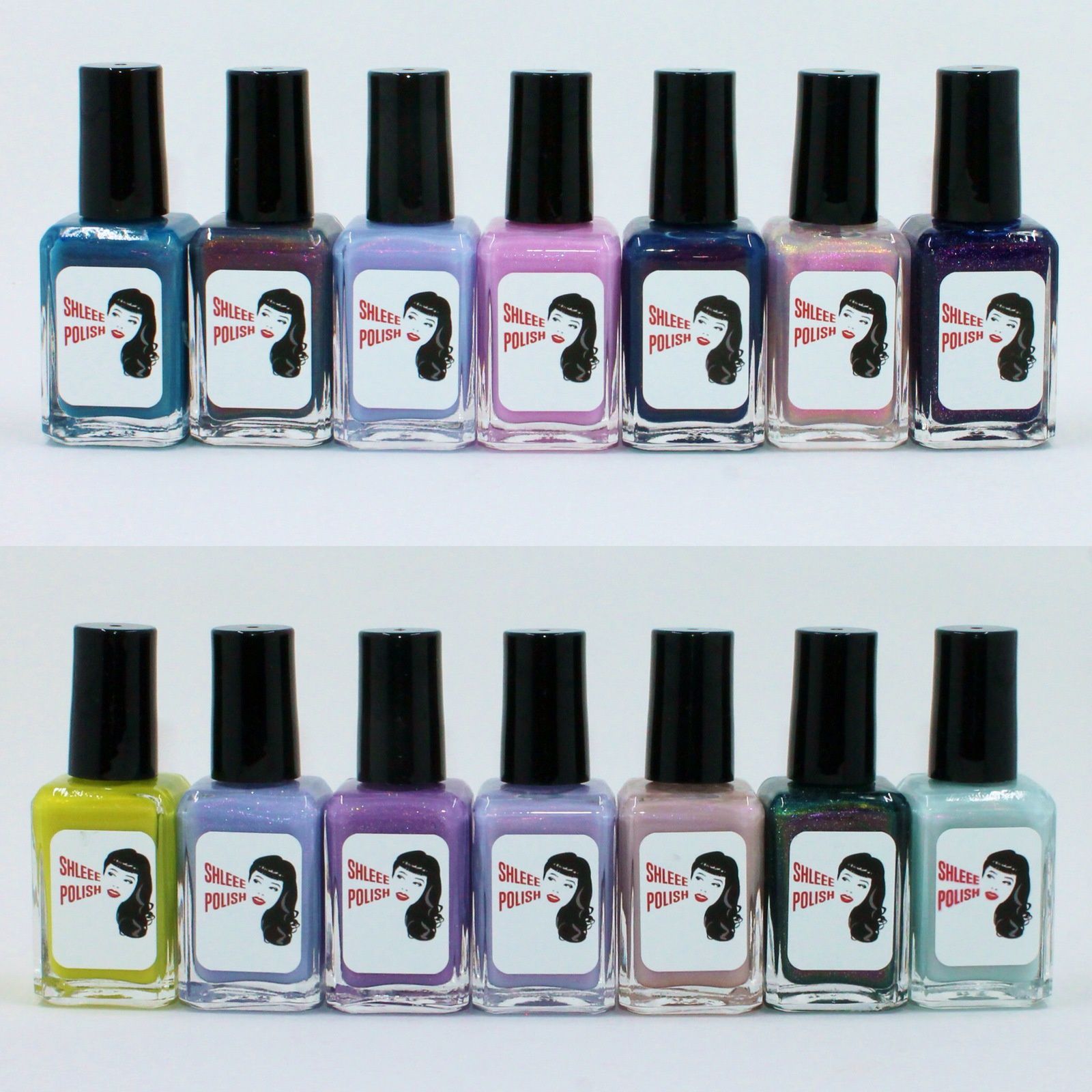 Shleee Polish Mutations, Moder, Dreamlike, Sweet Whispers, Super Blue Blood Moon 4.0, Be A Unicorn, It's LeviOsa Not LevioosA, Toxic Limeade, Fairy Flurries, Kaleidoscope Eyes, Moon Dreamer, Peep Show, Woodland Witchcraft, Retro Lovely.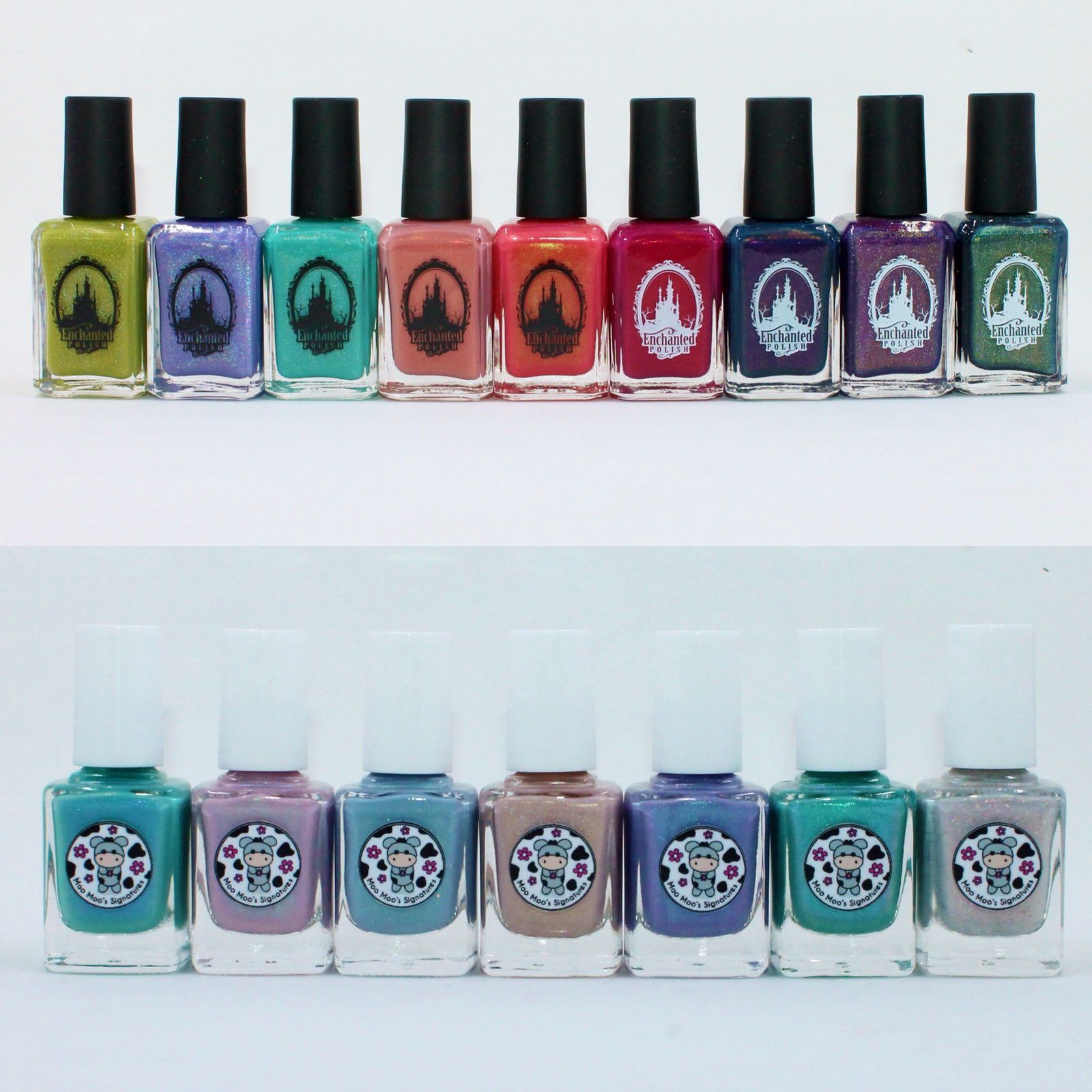 Enchanted Polish Super Sour, Sugar Coated, Aquaholic, Rustic Rose, Desert Rose, Rose Water, Cosmic Ocean, February 2018 & January 2018. Moo Moo Signatures Chrysanthemoom, Moontain Laurel, Macaroon Moon, Bubble Bath, Glass Slipper, A Second Eternal Beauty, Winter Roses in Bunny Island.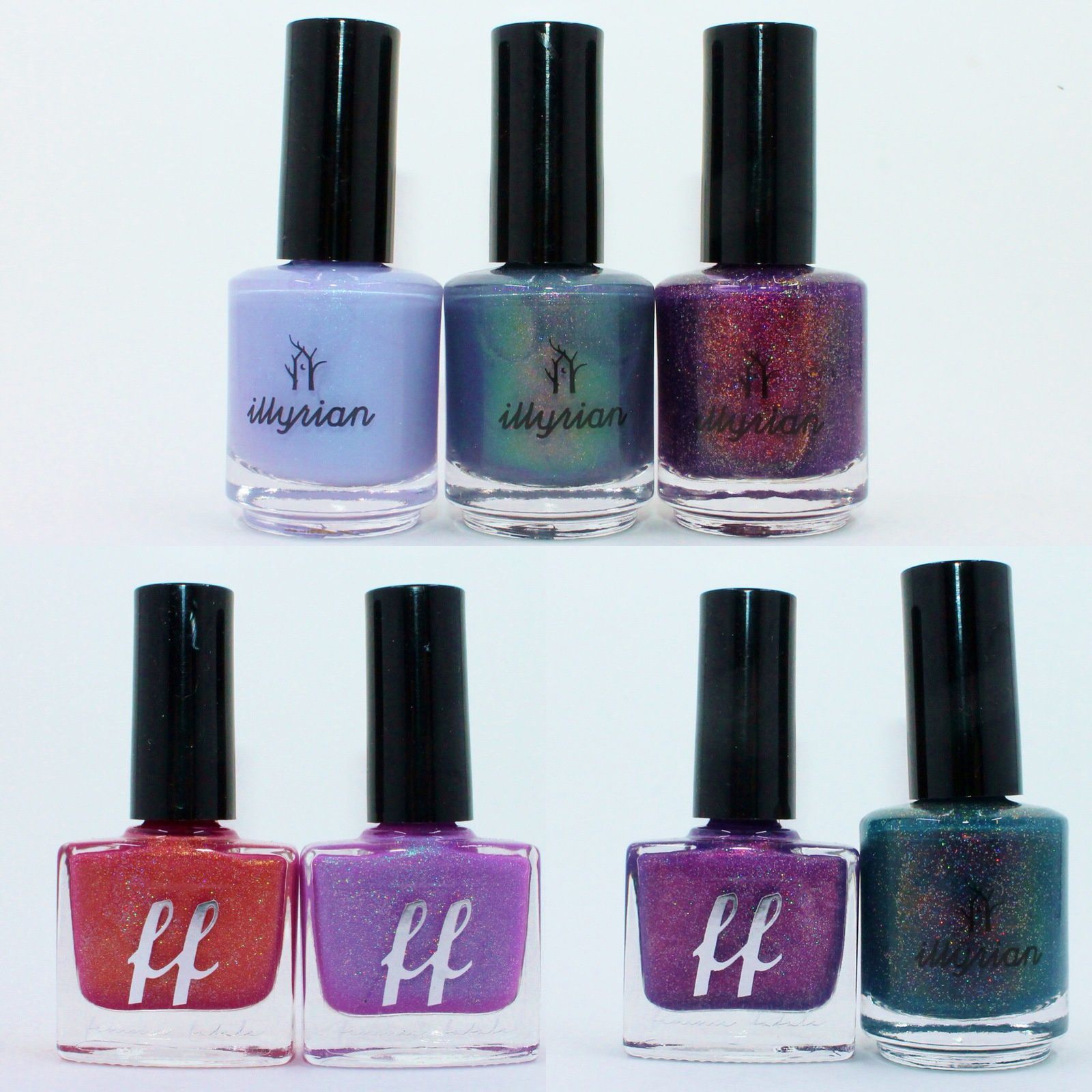 Illyrian Polish Store Exclusives (Lucent, Dulcet & Sanguine), Femme Fatale HHC Exclusives March 2018 (Golden Eve & Violet Twilight). Polish Pickup March 2018: Femme Fatale Triune & Illyrian Polish Narrow Sea.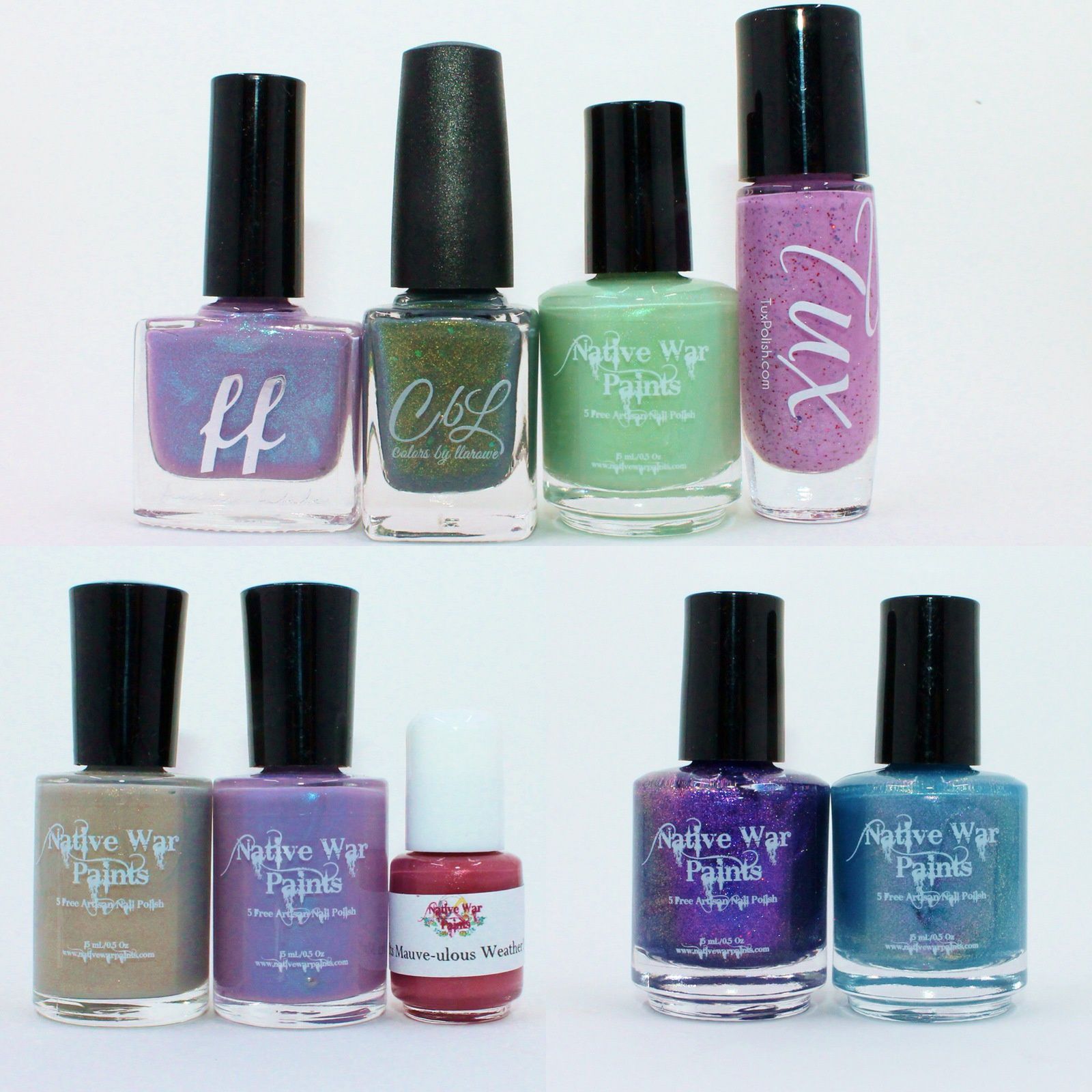 March 2018 Shimmer Me Box & Native War paints Monthly Box. Native War Paints February and March 2018.