Vous le savez déjà J'adore la marque Sinful Colors. Petite prix mais super couleurs avec une qualité plus que décente (pour la plupart des couleurs). Aujourd'hui j'ai choisi Sinful Colors Flash Back, un orange pêche un peu pastel aux reflets duochromes orange, dorés et verts. En lumière directe c'est le doré qui prime, et avec le soleil et la chaleur de retour en Floride (on a eu un peu froid ces deux dernières semaines) ce vernis sonne l'arrivée du printemps !
You already know I love the Sinful Colors brand. Small price but great colors with a quality more than decent (for most colors). Today I chose Sinful Colors Flash Back, a slightly pastel peachy orange with orange, golden and green duochrome reflections. In direct light it is the gold that prevails, and with the sun and heat back in Florida (we have been a little cold these last two weeks) this polish rings the arrival of spring!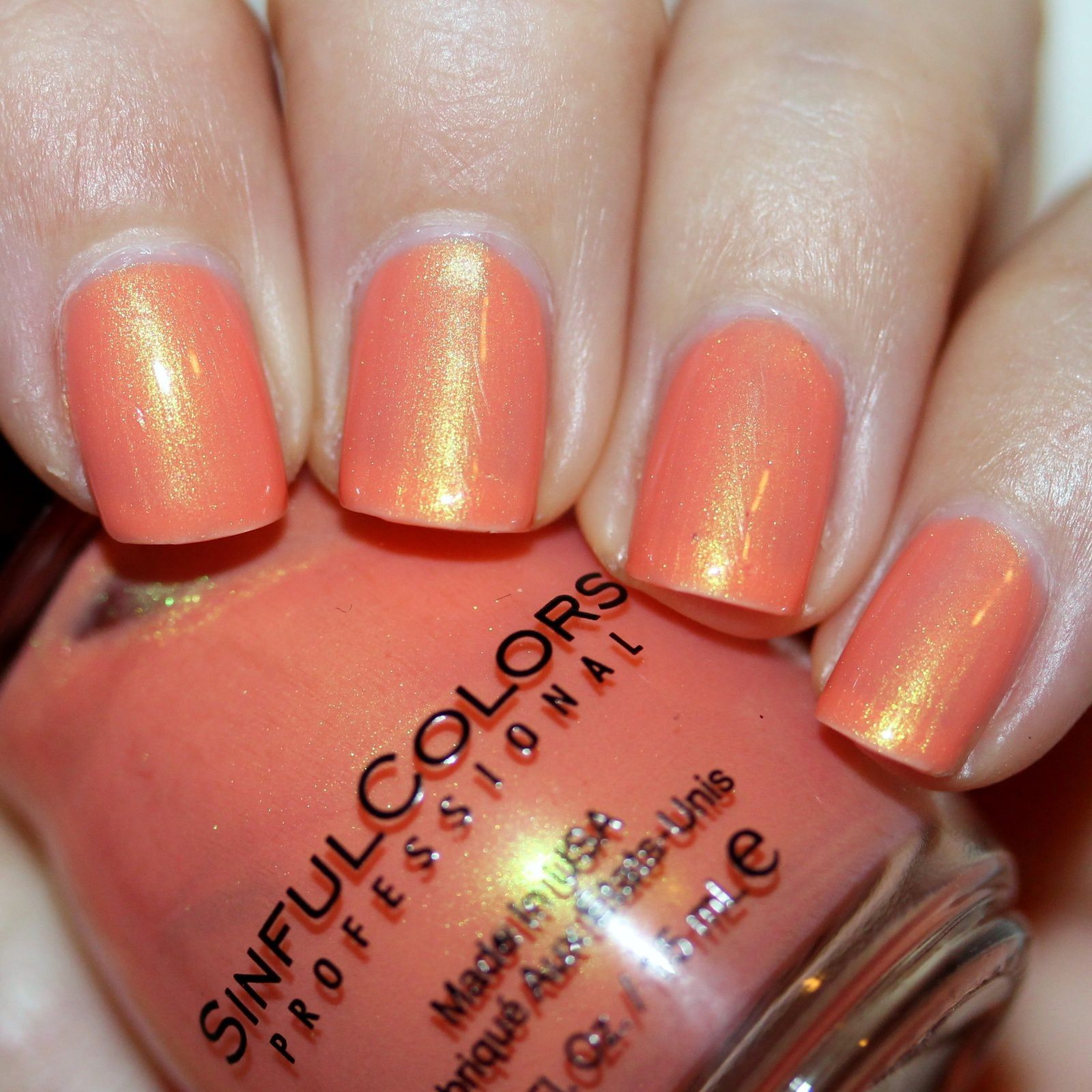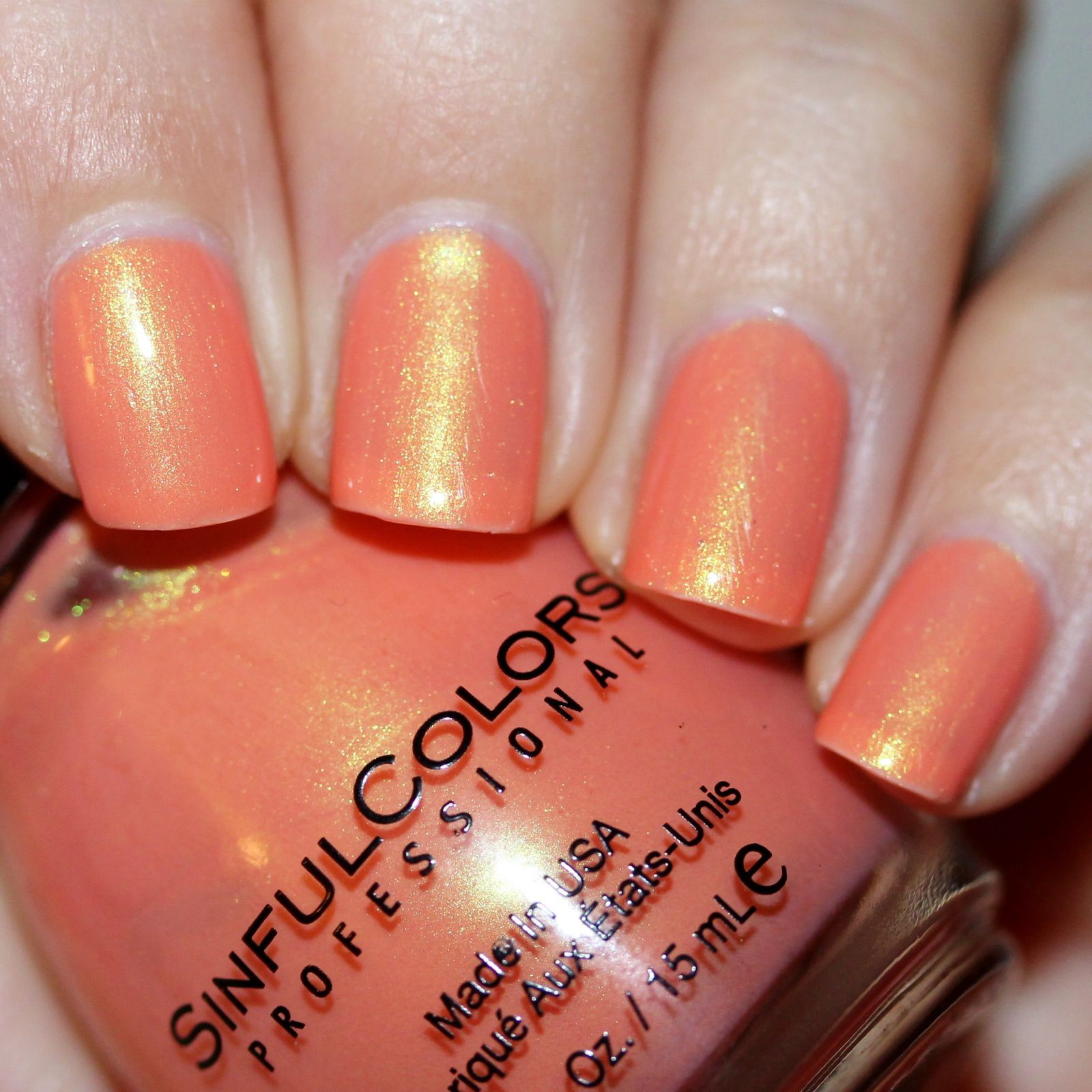 Sally Hansen Complete Care 4-in-1 Extra Moisturizing Nail Treatment / Sinful Colors Flash Back / Poshe Top Coat
Register now to create your own personal profile! You'll be able to save and rate your favorite products and looks. Plus, be the first to hear about new products and offers.