Je n'ai pas encore de vernis Rise & Shine Nail Lacquer dans ma collection, mais grâce aux collectif Polish Pickup Pack, maintenant oui. Alors bien évidemment j'ai choisi ce vernis car il était rose avec des reflets dorés, et je ne suis pas déçue. La formule est fantastique, opaque a homogène, et la couleur est superbe. Elle est d'autant plus superbe qu'elle passe bien sur ongles courts, car c'est une couleur douce mais vive.
I did not have any Rise & Shine Nail Lacquer in my collection, but thanks to Polish Pickup Pack, now I do. So obviously I chose this varnish because it was pink with golden highlights, and I'm not disappointed. The formula is fantastic, opaque and smooth, and the color is superb. It is all even more beautiful since it looks good on short nails, because it is a soft but bright color.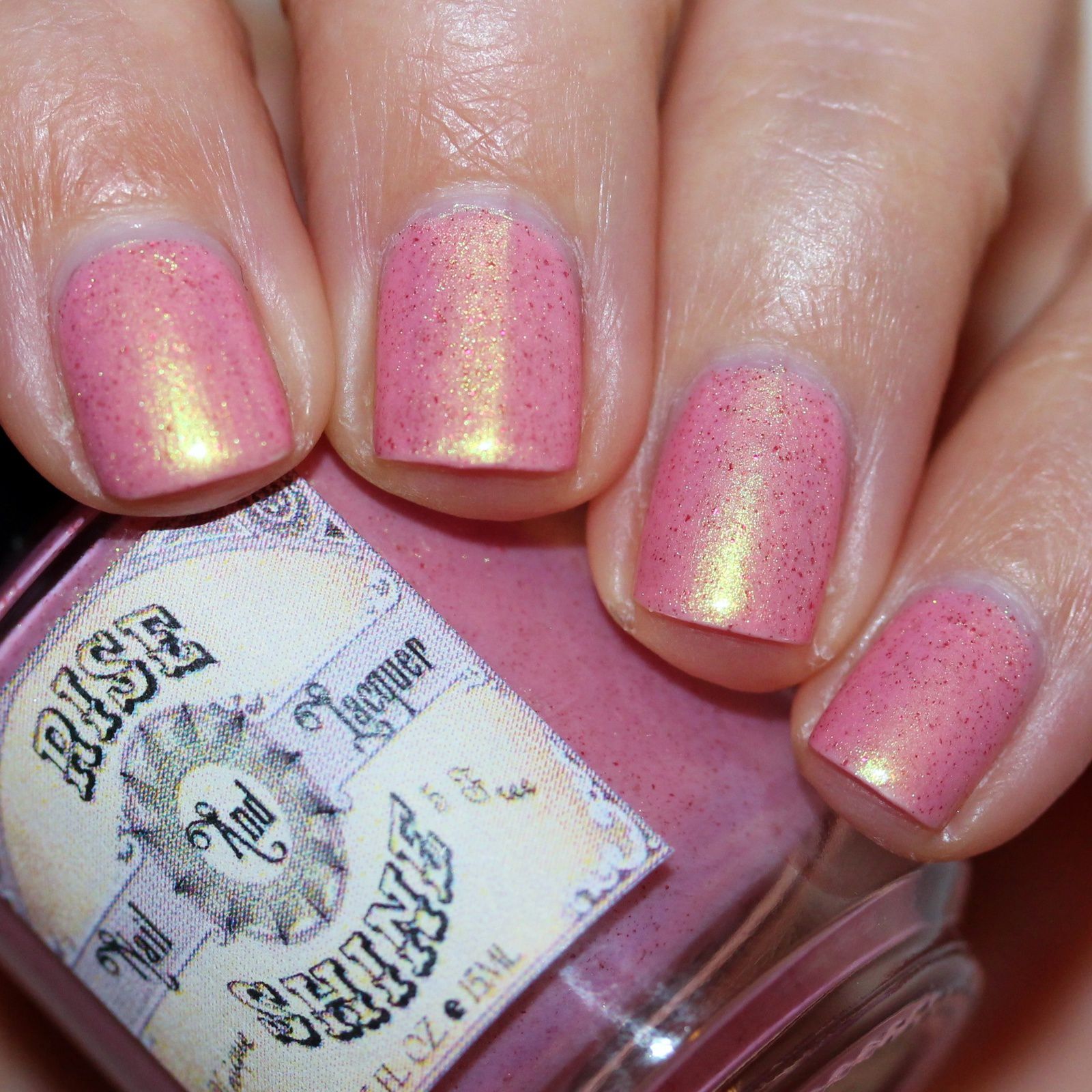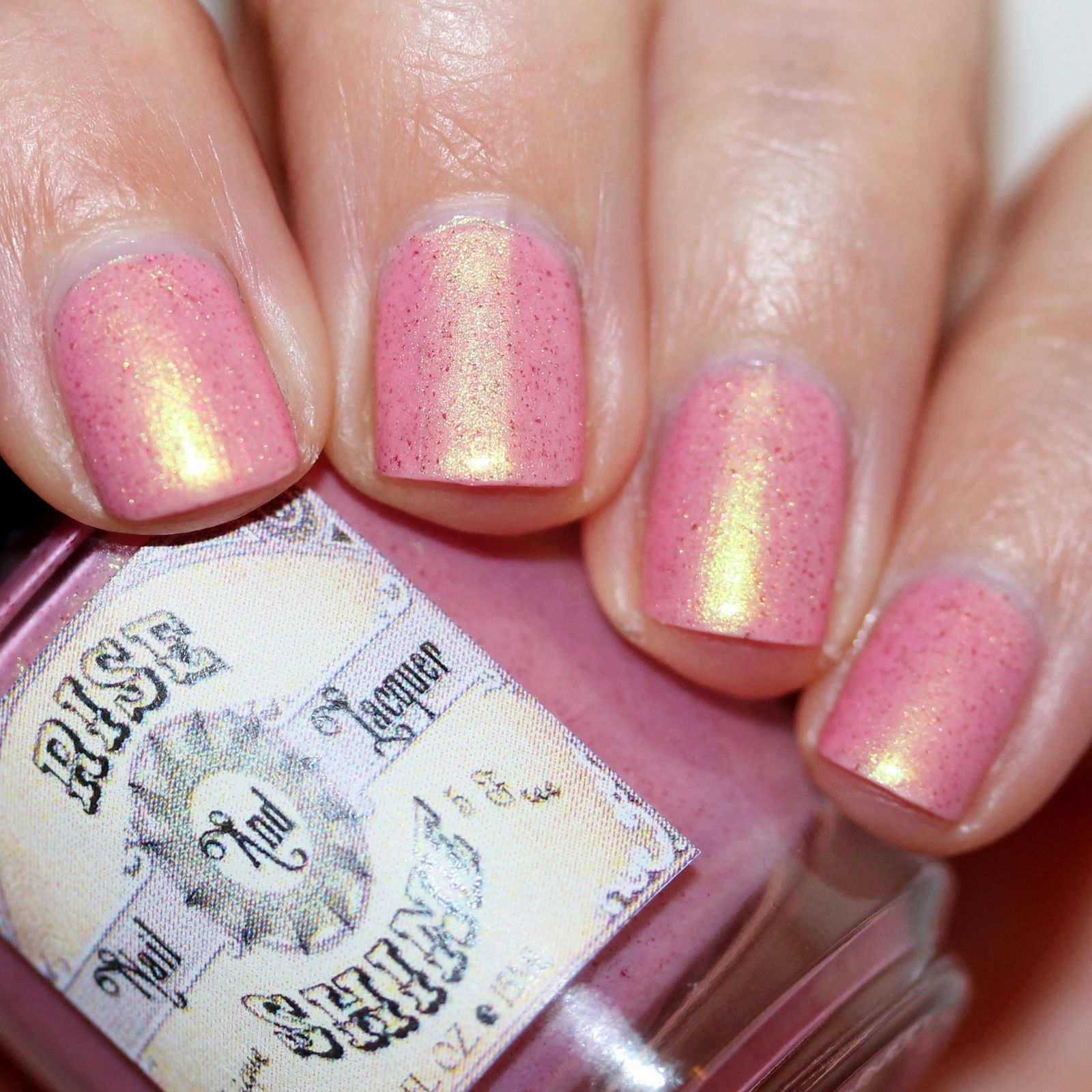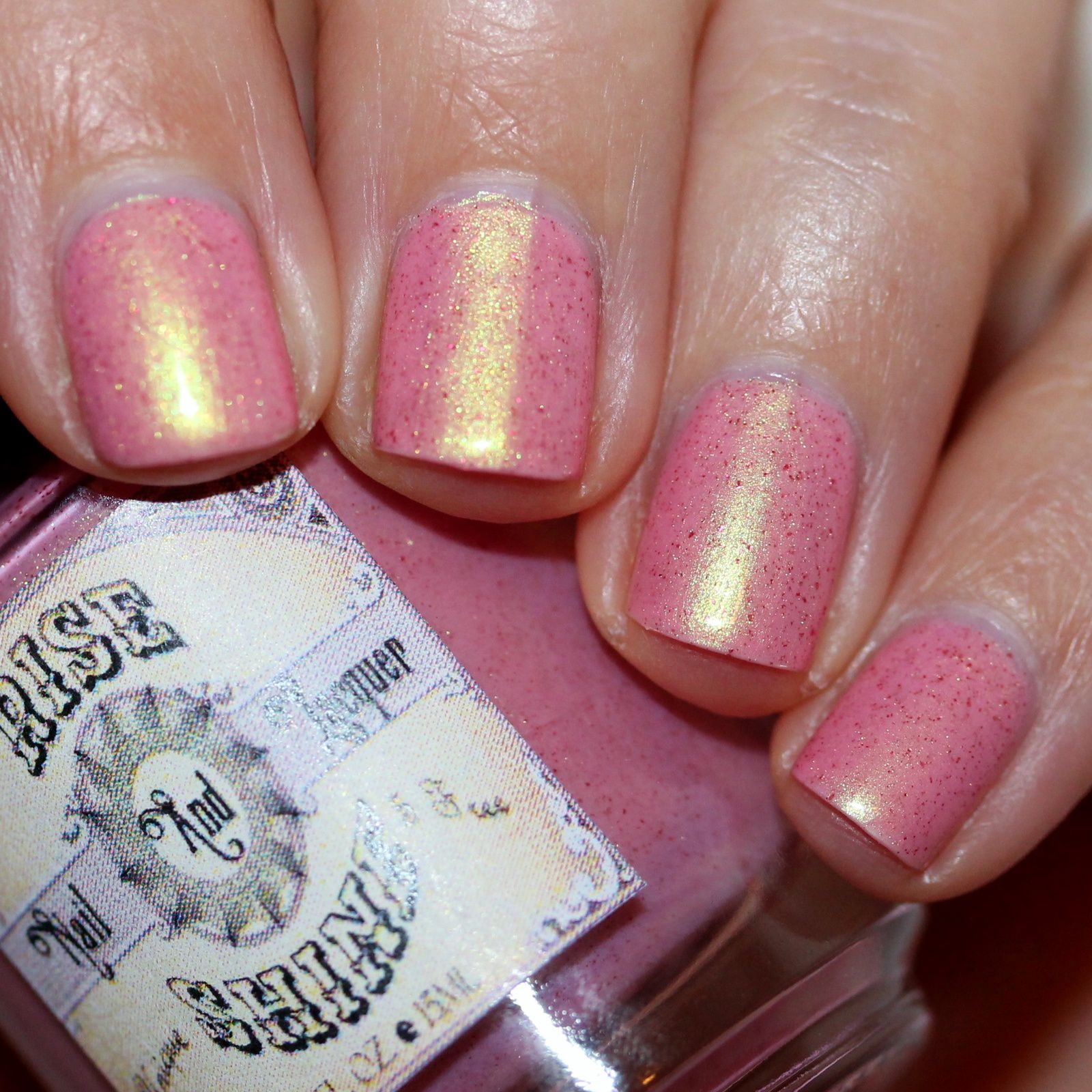 Sally Hansen Complete Care 4-in-1 Extra Moisturizing Nail Treatment / Rise & Shine Nail Lacquer Hello From The Other Side / Poshe Top Coat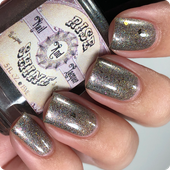 Rise and Shine Cosmetics Nail Polish
Rise and Shine Cosmetics Indie Nail Polish 5 free and hand poured.