Et oui je porte encore un Native War Paints aujourd'hui, Moneypenny, un violet bleu pastel (presque blanc) au reflets cuivré. Il est beaucoup plus opaque que le dernier NWP que j'ai posé, il est superbe. J'adore ces reflets cuivrés intenses et cette couleur est juste fantastique. Ce que je n'aime pas en revanche c'est mon top coat qui a fait des bulle sicic est là. Je n'avais pas utilisé mon top coat Poshe depuis quelques temps et il faut que je le dilue un peu (il fait des bulles quand il ets un peu trop épais en général).
And yes I am wearing another Native War Paints today, Moneypenny, a pastel purple blueish color (almost white) with a copper shimmer. It is much more opaque than the previous NWP I wore, it is superb. I love its intense copper highlights and this color is just fantastic. What I do not like, however, is my top coat that has bubbles here and there. I had not used my Poshe for some time and I need to thin it a little (it usually makes bubbles when it is a little too thick).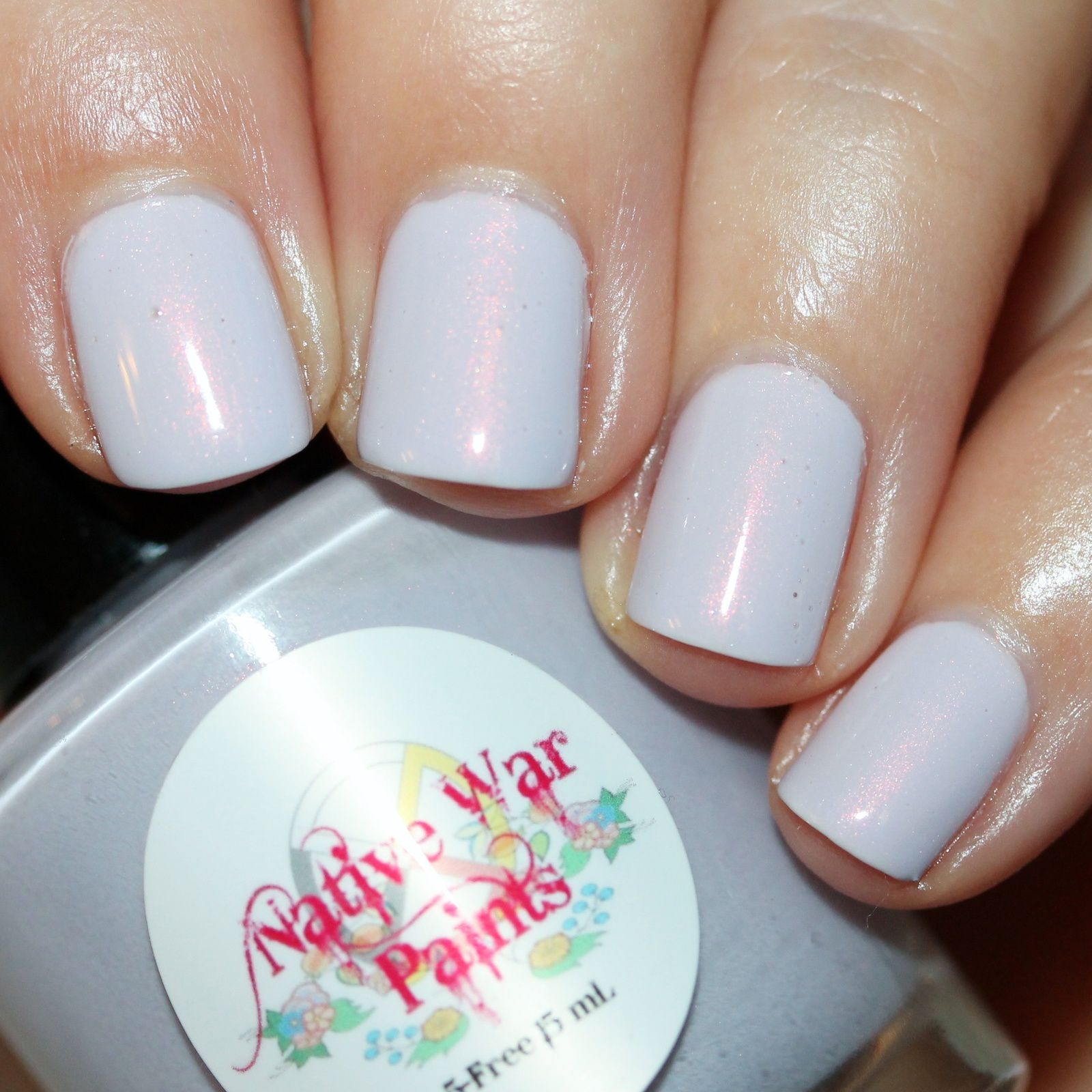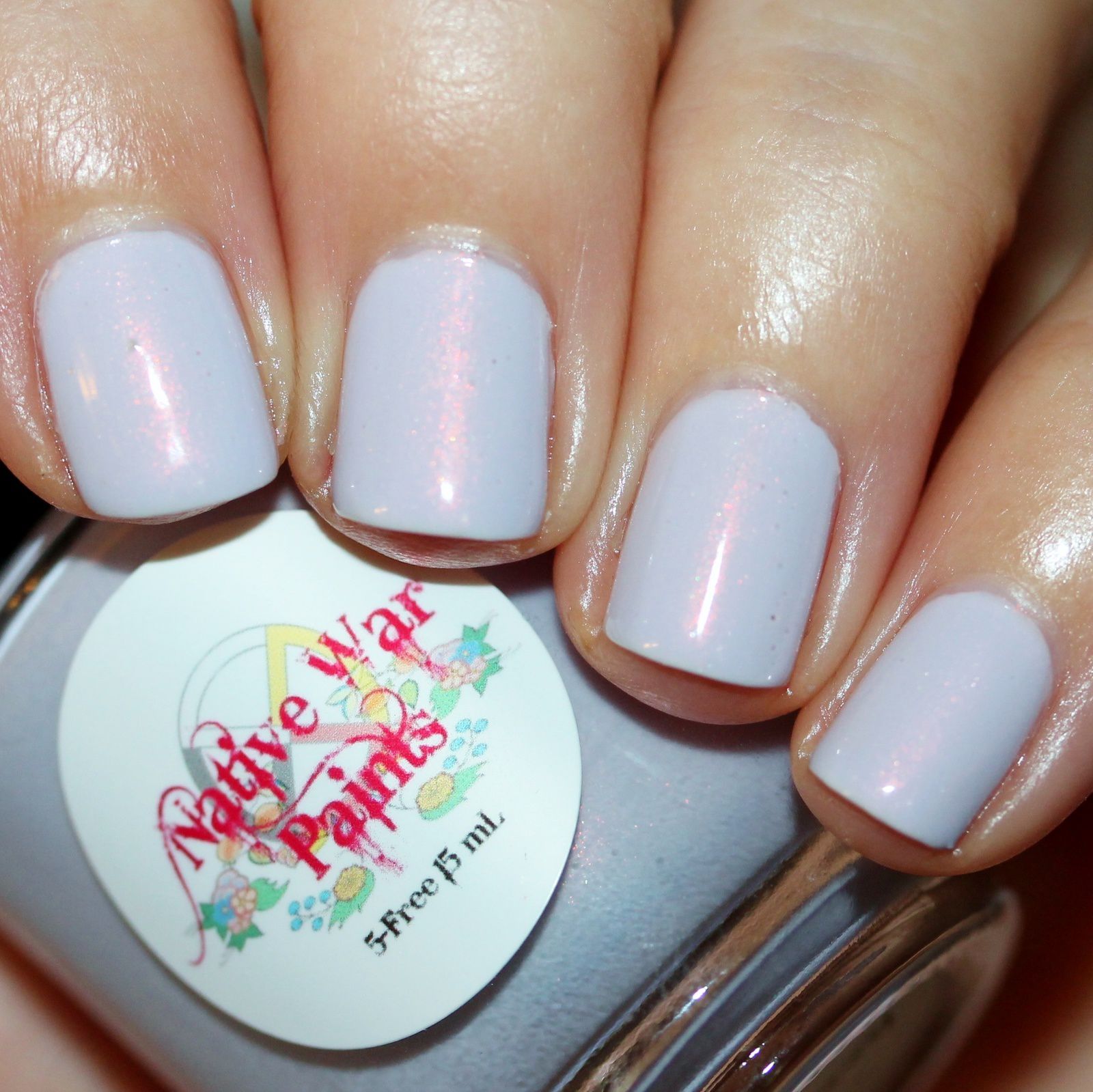 Sally Hansen Complete Care 4-in-1 Extra Moisturizing Nail Treatment / Native War Paints Moneypenny / Poshe Top Coat

5 Free Nail Polish and Cosmetics, Hand Crafted in the United States.