Je suis officiellement en vacances demain soir, et ce pour 3 semaines ! Je n'ai pas pris de vacances depuis plus d'un an, et cette fois-ci je rentre en France (cela fait presque 4 ans que je ne suis pas revenue en France). Une semaine à Paris et 2 semaines à l'île de la Réunion chez des amis avec ma famille, cela va être top. Je suis contente j'ai vraiment besoin de vacances, mais avant de partir je voulais vous montrer mon butin de mois d'Octobre. C'est un gros butin, mais je pense qu eje mois de Novembre sera léger donc cela compense LOL. Donc je vous laisse après cela et on se revoit dans un peu moins d'un mois.
I am officially on vacation tomorrow night, and for a little over 3 weeks! I have not taken a vacation for over a year, and this time I go back to France (it's been almost 4 years since I came back to France). A week in Paris and 2 weeks in Reunion Island with friends and family, this will be great. I'm glad I really need a vacation, but before leaving I wanted to show you my October haul. It's a big haul, but I think November will be a light month so it balances LOL. So I leave you after that and see you in a little less than a month.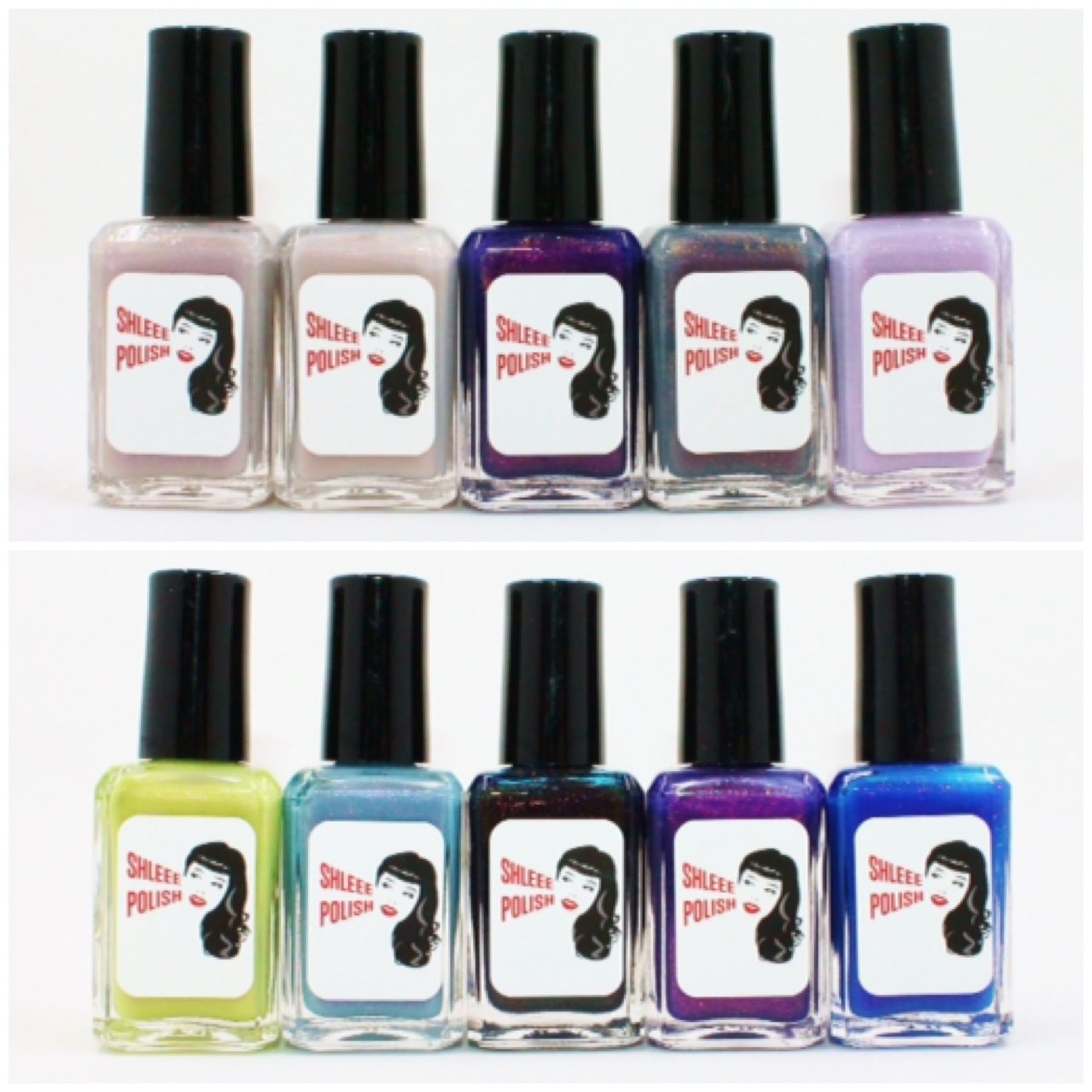 Shleee Polish Undead Girl, Strawberry Moon 2017, Good Witch 2.0, Spook Spectre or Ghost?, Mother Earth, Poisoned Cocktail, Don't Kill My Vibe, Three Broomsticks, Good Witch & Dewdrop Fairies.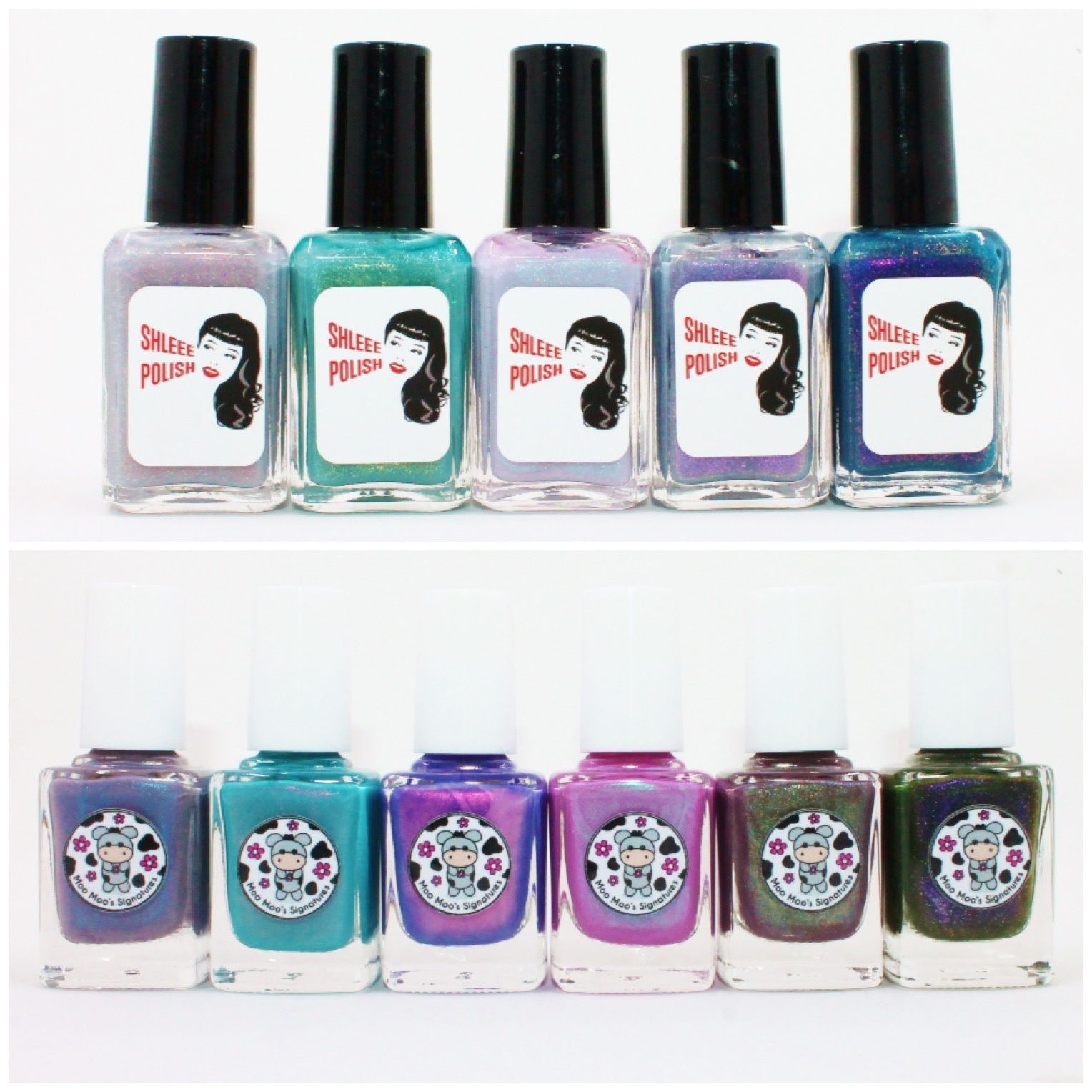 Shleee Polish Modern Moon, Alien Doll, I Am the Pretty Thing, Moon Doll, Finite Incantatem. Moo Moo's Signature Glowing Artic Wolf, Peacock Romance, Mutant Love, Roses in Fairyland, Baba Taga, Stolen Cauldron.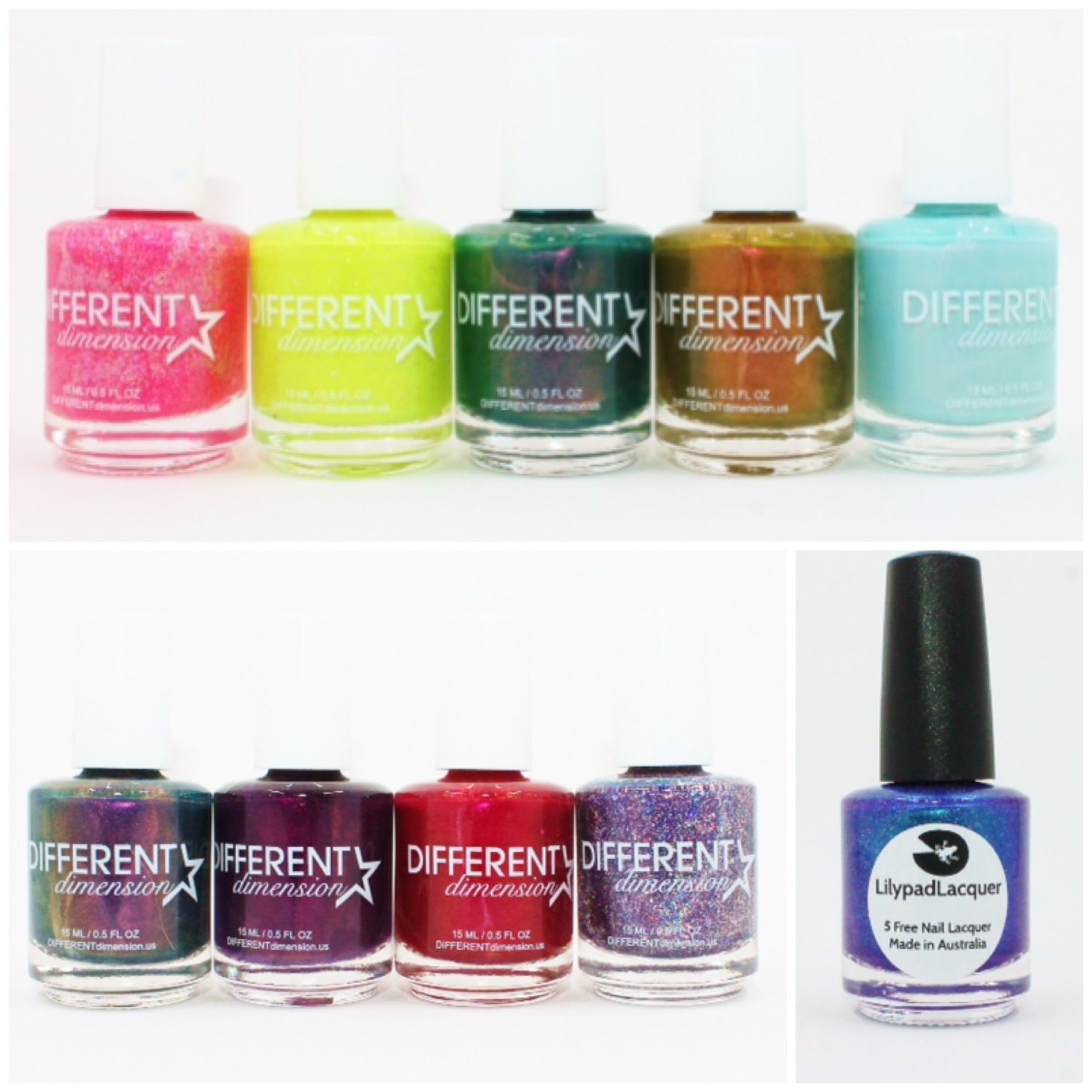 Different Dimension Starfish Wishes, Girls Just Wanna Have Sun, Dream Come True, Not In the Loop, Lett's Not Mintion It, Where You Bean?, Collect Beautiful Moments, Reflection & Who Lives Who Dies Who Tells Your Story? Lilypad Lacquer Fantastical Beast.
Illyrian Polish Under Your Spell, Illumine, Blue Dream, Prototype 17, Juicy Fruit, Illicit, Illusive, Love Potion. Essie Running in Heels. OPI Hotter Than You Pink.
Tonic Polish Berried Un-Teal Spring, Tracks In The Snow, Peacock Parade. Cipcake Polish All Tied Up & Keeping it Reel. Femme Fatale Artic Crystal & Flower Chain. Enchanted Polish September 2017 and October 2017.