Vous l'avez surement remarqué, la grande mode en ce moment c'est le fluid nail art, un nail art un peu grunge fait en mélangeant plusieurs couleurs et en donnant cet effet "Fluid" que je ne sais pas trop comment décrire. Cet effet peu être obtenue de différentes manières (water marble et alcool en spray, dry marble et spray de silicone...) mais la plus simple c'est d'utiliser ces top coat "Hypnotic Transforming" de chez Sinful colors. J'ai du faire plusieurs tests avant de trouver comment mélanger les couleurs sur mon Uber Mat pour obtenir un joli résultat, je ne suis pas encore satisfaite à 100% mais pour un premier essai c'est plutôt pas mal. Vous en pensez quoi ?
You have probably noticed, the big thing right now in the nail world is fluid nail art, a nail art with a grunge effect made by mixing several colors and giving this "Fluid" result that I do not know how to describe. This effect can be obtained in various ways (water marble and alcohol in spray, dry marble and silicone spray...) but the easiest is to use these Hypnotic Transforming top coats by Sinful colors. I had to do several tests before figuringout how to mix the colors on my Uber Mat to get a nice result, I'm still not 100% satisfied but for a first try it's pretty good. What do you think ?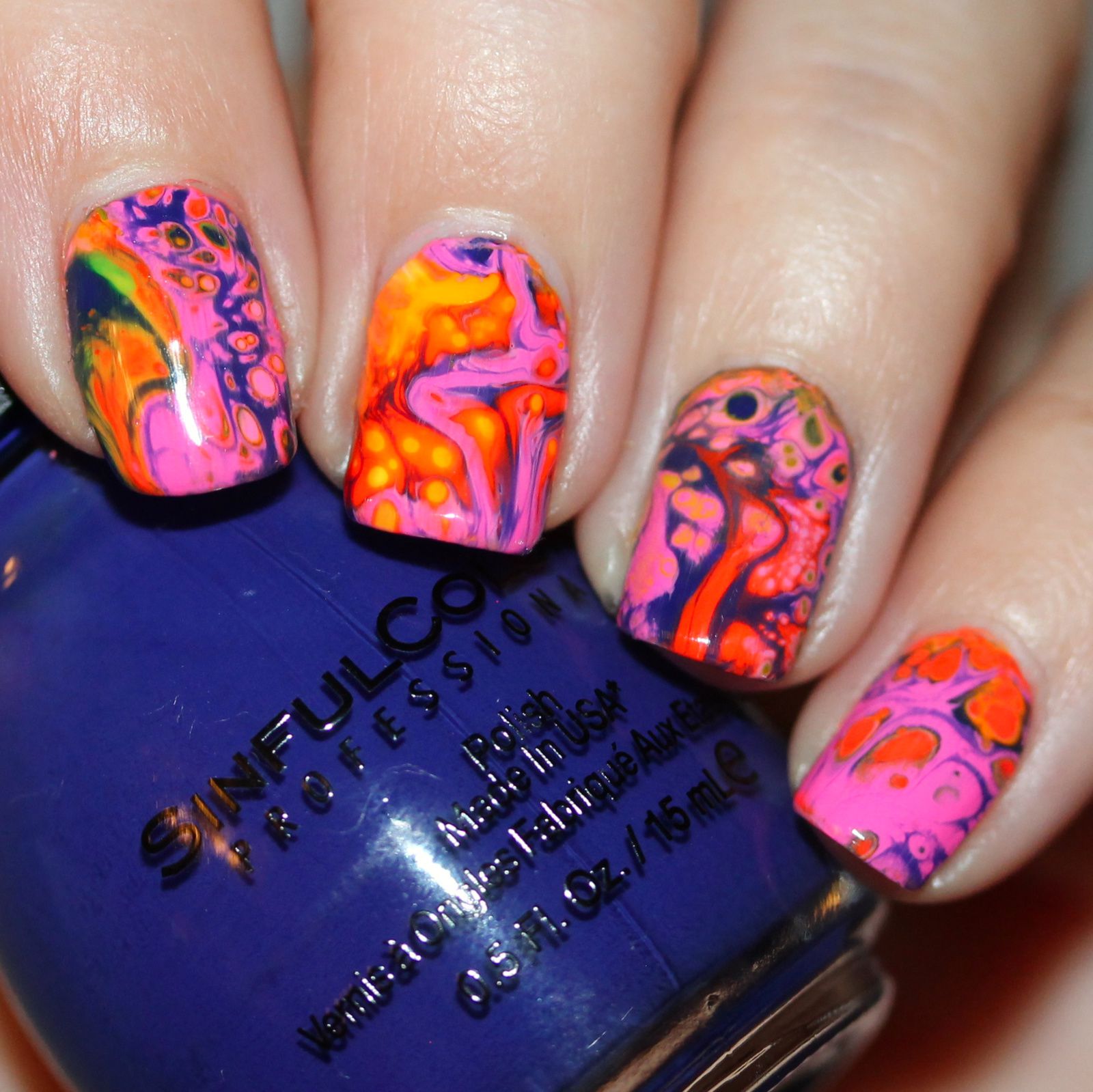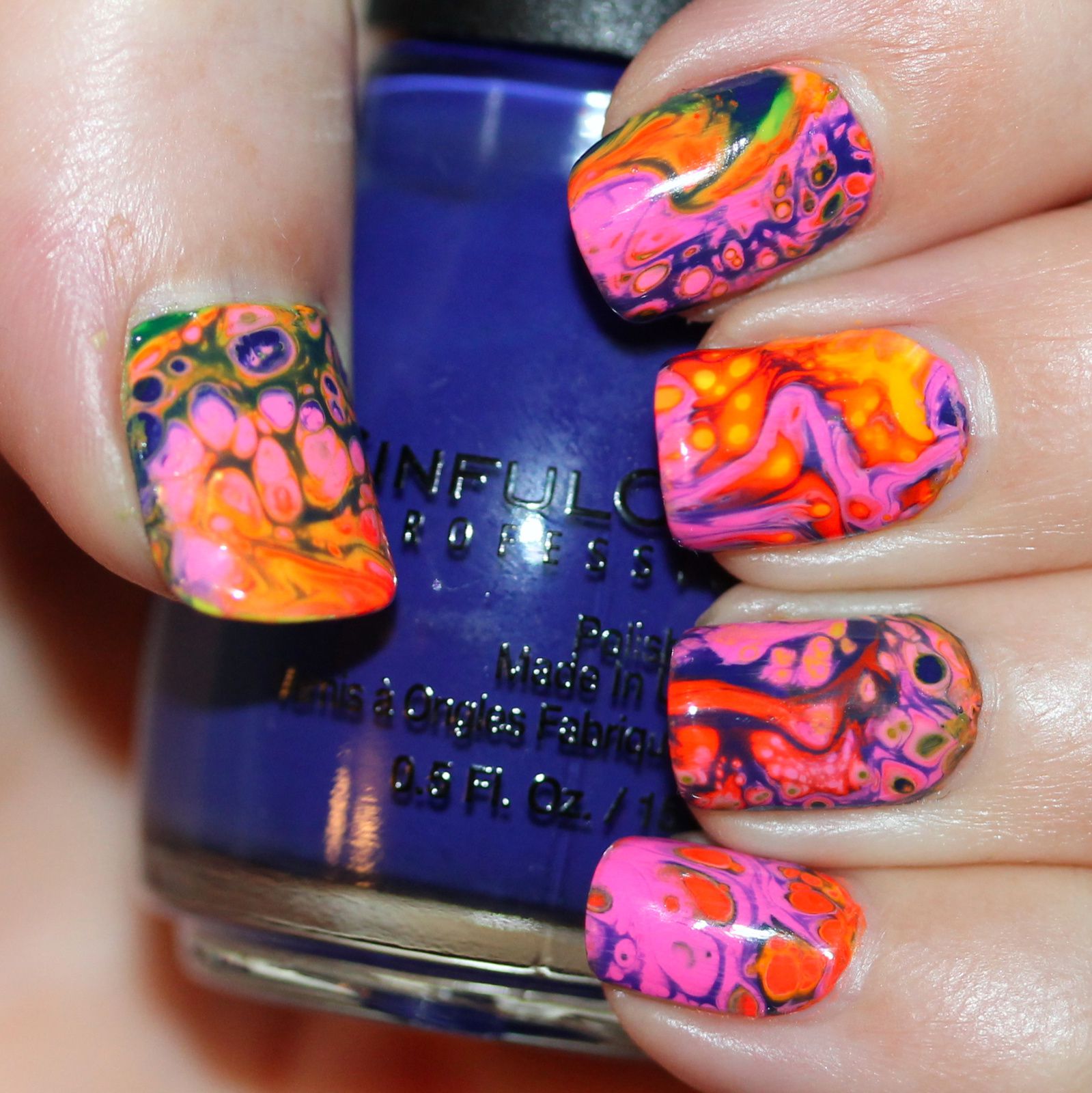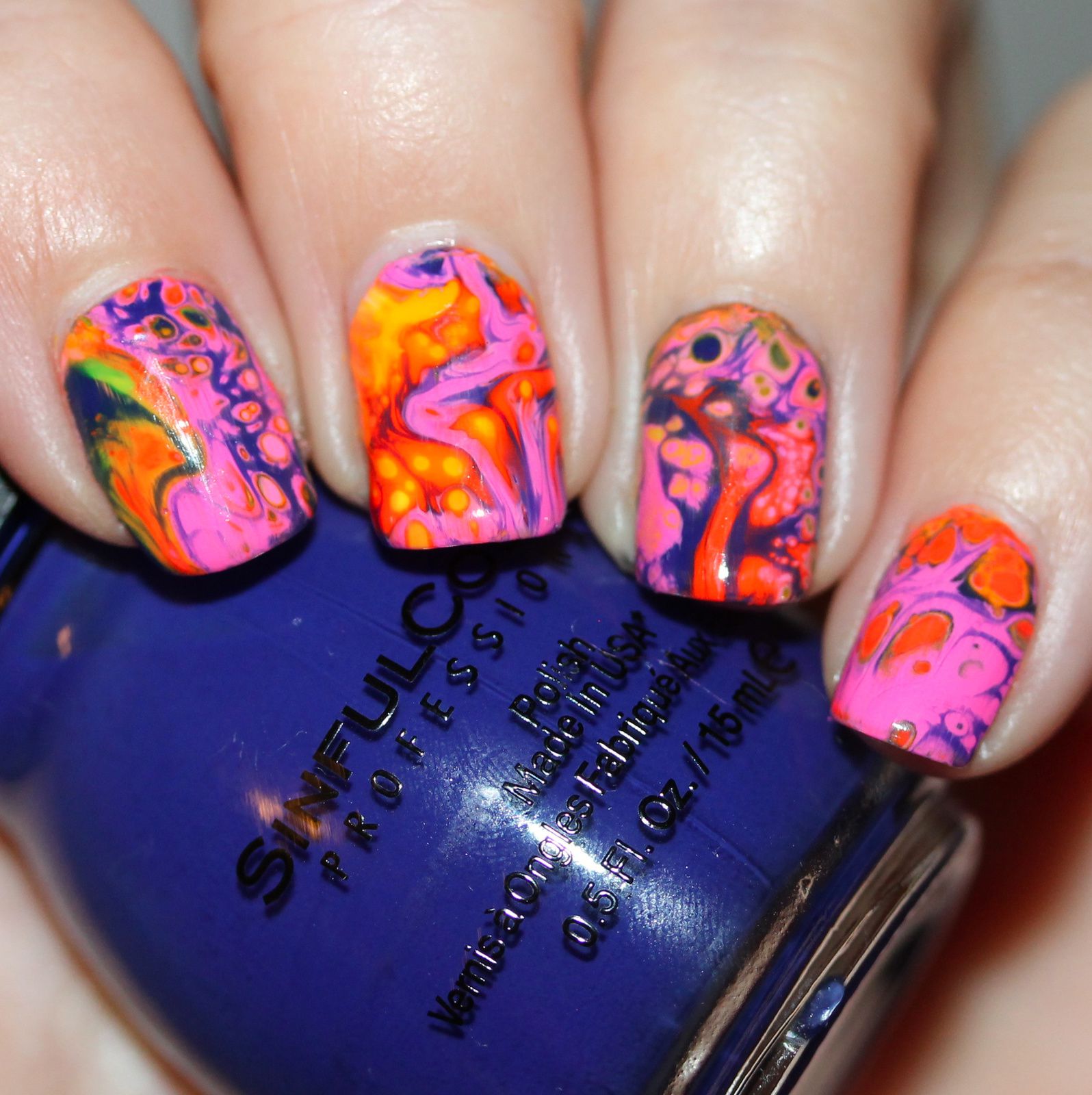 Essie Protein Base Coat / Finger Paints Base Coat for Neons / Fluid Nail Art Feat. Sinful Colors Hypnotic Transforming Top Coat in Rebel Rebel, PIXI Oh So Orange, Paradise Pink, Fluoro Flamingp & POP Beauty Yllow and Mandarin / HK Girl Top Coat
Register now to create your own personal profile! You'll be able to save and rate your favorite products and looks. Plus, be the first to hear about new products and offers.
Pixi Beauty | Cosmetics, Makeup and Beauty Products Online
Pixi Beauty Offers the Best Makeup Primer, Foundation & Concealers. Selling Makeup Kits & Brush Sets. Buy online