Des fois un joli vert bien coloré peut faire du bien au moral. J'ai eu quelques semaines bien chargée, et du coup j'ai un peu moins de temps pour mes autres activité (couture, vernis, Pokemon Go...) et quand cela arrive je me sens un peu frustrée; Du coup j'ai choisi une couleur parfaite pour me remonter le moral, China Glaze Lime after Lime. je ne porte pas souvent du vert, ce n'est pas du tout ma couleur favorite, mais des fois cela fait just du bien, surtout un joli vert pastel fluo comme celui-ci (et avec une super formule ce qui est rare pour ce genre de couleur surtout chez China Glaze).
Sometimes a pretty beight green can lift your spirit. I had some very busy few weeks, and so I have a less time for my other activities (sewing, nail polish, Pokemon Go...) and when this happens I feel a bit frustrated. So I chose the perfect color to cheer me up, China Glaze Lime after Lime. I do not often wear green, it's not my favorite color at all, but sometimes it does just good, especially a nice neon pastel green like this one (and with a super formula which is rare for this type of color especially for China Glaze).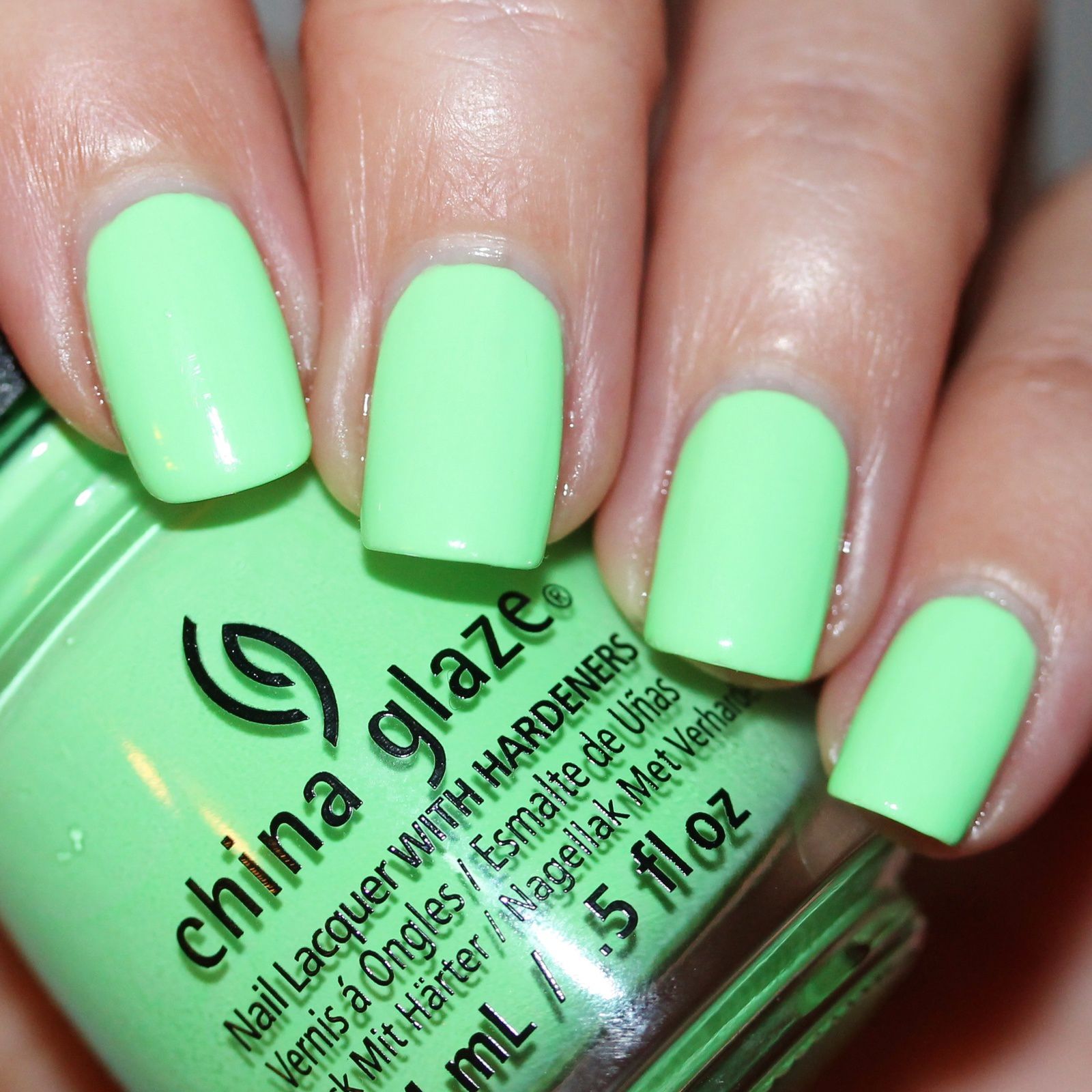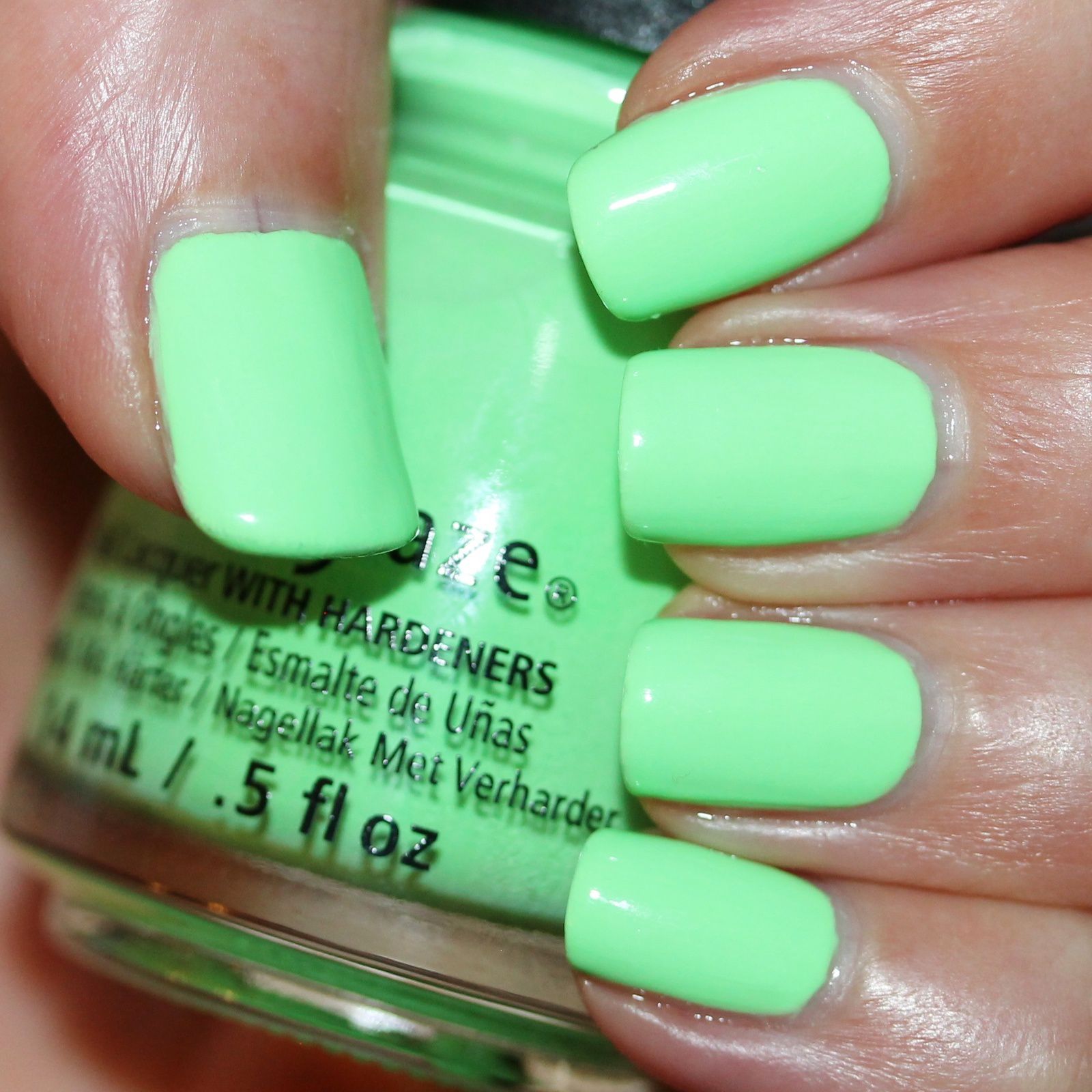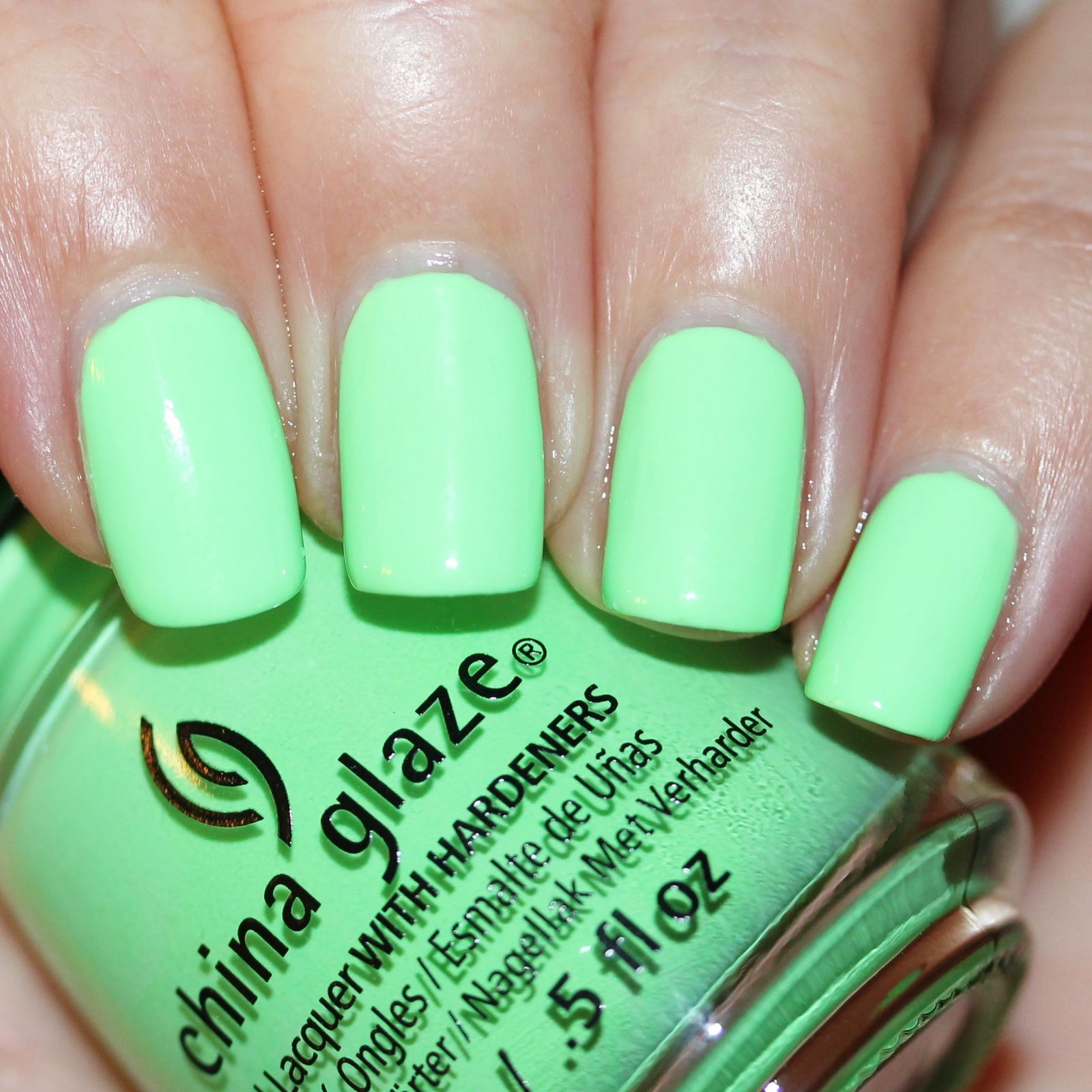 Mavala Base Coat Nail Shield 2-Phase Reinforcer and Protector / China Glaze Lime after Lime / HK Girl Top Coat
The official website for China Glaze professional nail lacquer. Unleash your client's inner color with China Glaze's full range of light to dark nail lacquer and treatments.